Corona peaks in Nijmegen!!!
R-factor: 2,33
The city has Amsterdam numbers of infections.
The number of corona infections in Nijmegen is peaking. The city is well on its way to overtaking the cities in the west with the number of infections. Yesterday the GGD counted 49 new infections, almost 28 in 100,000. In comparison: Delft, "leader" in the number of infections, was 17 yesterday, Amsterdam came in at 33 in 100,000, but two days ago had figures that corresponded exactly to Nijmegen now. While in the security regions to which Delft and Amsterdam belong, plus four others, extra measures were announced on Friday by Prime Minister Mark Rutte and Public Health Minister Hugo De Jonge. In the safety region of Gelderland-Zuid – which includes the Nijmegen region, the Land van Maas en Waal and the river area – the number of infections is almost 15 in 100,000. That was half that on Wednesday. The average number of positively tested people per 100,000 inhabitants is now higher in South Gelderland than it has ever been in the Kennemerland region, for example. While in the latter region there is already a catering closure at 1:00 a.m. and the restriction of groups to a maximum of 50 people. It has not yet been decided to take additional measures in South Gelderland. Last week, Mayor Hubert Bruls did not think it necessary, as the number of hospital admissions was still very limited at the time.
Especially among students
It is unclear where the increase in Nijmegen comes from. The thought last week was that the virus was particularly effective among students. But in the student city of Wageningen, where there was a contamination peak on Wednesday, only two people were tested positive yesterday.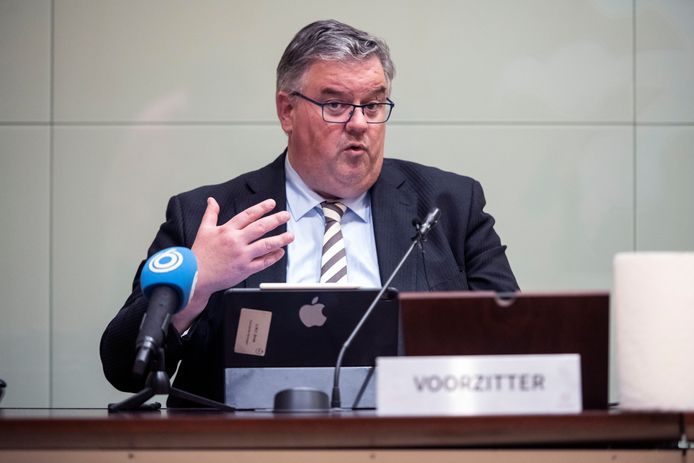 Due to the increase in infection numbers for weeks, the corona rules in Nijmegen have to be tightened. The city cannot escape stricter rules. Mayor Hubert Bruls said this on Wednesday evening during a municipal council meeting. Bruls cannot yet say which rules will be tightened up in Nijmegen and when exactly that will happen. "But the numbers are worrisome. The number of infections in the city is substantially higher than in surrounding municipalities. In addition, considerably more people under the age of 30 have become infected in Nijmegen. That requires action. " Bruls says he will inform the city council if there is "more clarity later this week" about the tightening of the corona rules in Nijmegen. According to reports, the Gelderland-Zuid safety region – to which Nijmegen belongs – would receive a code orange: that is the corona alarm phase "worrisome". "But for the time being, we are not in anything at all," said the mayor.
Rules not for entire region
Because the corona situation in Nijmegen is more serious than in surrounding municipalities, it is likely that only the rules in the Waalstad itself will be tightened. At least, that is the wish of the mayors from the Gelderland-South Safety Region, Bruls said in response to questions from Charlotte Brand (PvdA). They do not want the entire area from Millingen aan de Rijn to Tiel to suffer from the severe increase in corona infections, especially in Nijmegen. "That does mean that in practice in Nijmegen stricter rules will be introduced than in Beuningen, for example. That is still one thing. There is also no clarity about this "differentiation", says Bruls. One of the questions is whether it is practically workable. ,,To be continued."
Entire Nijmegen group of friends infected with corona at the outdoor beer festival: "Don't pay much attention to each other".
It was a fun evening with friends to a beer festival in Nijmegen. In the open air, on a lovely late summer Saturday evening. And now eleven of the twelve friends turn out to be infected. All young people in their late twenties, early thirties. She herself too. So the corona virus can spread that quickly. Also outside. She calls herself Petra (her real name is known to the editors, she does not want her colleagues to know that she has tested positive for Covid-19). She must have contracted the virus on September 12 during the Nijmegen Beer Festivities in cultural hotspot Hubert. That place, a former factory site in the Hazenkamp district, is the only common denominator, the friends were all there. They celebrated a birthday together.
Nothing five feet
Hand in your own bosom: on that summery Saturday, corona seemed very far away and the friends behaved "not responsibly", Petra admits wholeheartedly. "You don't pay much attention to each other." So yes, the group of friends was very amicable with each other. Not a meter and a half away, but with twelve men at two tables pushed together. And just a hug for the birthday girl friend. What they did well: rinse the (own) glass properly for a new beer.
"I don't want to alarm you"
Until midnight, the birthday party lasted. A few days later it became clear that being together was going to get a very unpleasant tail. "A friend called, he wasn't feeling well and said:" Gosh Petra, I have ticklish cough, I don't want to alarm you … ". That's how it started. In the friend app group, another later reported: "I am catching a cold." A friend tested positive the following Friday. Corona. The counter in the group of friends has now reached eleven positive people, Petra reports. "One person did not get sick." She herself had herself tested last Sunday and on Tuesday she got the result that she too was infected with the virus. She is surprised that nothing has been reported about this to date. "At the Hubert we all rinsed our glasses in the same sink, we all went to the toilet …"
No corona fire source
Nevertheless, the GGD and the municipality of Nijmegen do not see Hubert as a corona fire, according to inquiries. "The GGD has so far known three individual infections from this location," says a spokesman for the Gelderland-South Safety Region. Only when the GGD reports to the Safety Region that it has discovered an obvious cluster of corona infections, action is taken. "This was the case at three student cafes in the city earlier this month. They had to be closed."
But Hubert can remain open. Because the eleven infections that Petra mentions are apparently not known to the authorities. Moreover, the spokesperson added: "The GGD does not know whether an infection has taken place in the open air. This is an assumption. Infections mainly occur when people do not comply with the 1.5 m measure. Again there are 3 infected persons who mentioned that they have been to the festival. The GGD does not refer to a source of fire. The festival is now 12 days ago."
Corona proof
Only one person who tested positive came to the organization of the Nijmegen beer festival, says Jop Teeuwissen of the Hubert Foundation. Of course he is shocked by Petra's story. Because they do everything they can to keep the hotspot corona-proof, he says. Two security guards are walking around to point out to visitors: keep a distance of one and a half meters. That is also easy, because the terrain is spacious: "Young and old love it, precisely because it is so big here." Theeuwissen would not know what else Hubert should do. Possibly one of the friends in the group in their thirties already had a snot nose, he suggests. Or that they drank from each other's glass.
Guilty
The latter does not rule out Petra. "I do feel guilty", says the Nijmegen woman now. And while she hasn't had any symptoms herself – no colds, no sneezing fits, no fever, no loss of taste or smell – she went straight into home quarantine last week. Just like her housemate who works in healthcare. "It turns out I have corona while I didn't feel ill. But it can go that fast: eleven out of twelve are infected."
"Father is in risk group"
And how happy she is that she has canceled the family reunion with, among others, her 65-year-old father – "he is in the risk group" – and an aunt and uncle. It is a lesson for her: places with many people, you will not see her there for the time being.
This Saturday and Sunday there will be beer parties at Hubert again.