2017/12/31 – Prince Philip has crowd in stitches outside Sandringham church on New Year's Eve
Prince Philip made an audience laugh as he displayed his trademark humour before attending a New Year's Eve service in Sandringham. He was cracking jokes to the Royals and guests walking with him towards the morning service at St Mary Magdalene church. The Duke of Edinburgh joked with Alison Leggett, 54, of Hunstanton, Norfolk, after seeing her 18month old fox red labrador lying on the wet ground. The 96-year-old pointed at her pet, saying: "I hope he hasn't got rising damp". Prince Philip also reportedly made a joke about a man with a beard, prompting laughter from those who heard. As he walked with Princess Anne, he pointed at the gentleman, who had long, ginger facial hair, he asked a bodyguard: "Is that a terrorist?" An onlooker in the crowd said: "The man appeared to be his with wife and child. Philip was wishing lots of people a Happy New Year and then he spotted this guy with his distinctive beard. "He pointed at him in a funny way and turned to one of his Royal bodyguards, saying: 'Is that a terrorist?.' "He was obviously having a little joke, but he said it within earshot of the man who burst out laughing and appeared to find the whole thing hilarious. I think Philip knew he was going to be overheard. "I'm sure Philip didn't mean any harm. His grandson Prince Harry has a ginger beard, so perhaps Philip had been cracking jokes about that over Christmas." Ian Smith, 39, added: "Everyone knows Prince Philip has got a sense of humour, although some people night have though it was a risqué comment." The Queen was among those walking into the church, but Prince Harry and Meghan Markle weren't seen at the service, and nor were the Duke or Duchess of Cambridge. After the 50-minute service, at which the congregation sang the National Anthem and Christmas carols including It Came Upon the Midnight Clear, As With Gladness Men of Old and Hark the Herald Angels Sing, the Queen walked to her car as an audience applauded. Prince Philip decided to be politically correct after he walked out of the church, and didn't make any more edgy remarks. However, his attentions were again captured by a dog, this time a large rare breed Black Russian Terrier called Boris.  Neil Richards, 55, who owns the dog, explained: "Boris is an unusual dog and quite big. Philip asked what breed he was and when my wife said he was a Black Russian Terrier, he looked surprised and joked, 'A terrier?' "It was nice that he spoke to us. It is a good example of his sense of humour. We brought Boris to see the Royals at the church two-years-ago, but nobody noticed him then."
Buckingham Palace declined to comment on Prince Philip's jokes.
2017/12/26 – Queen to pay tribute to Prince Philip's 'unique sense of humour' in Christmas message
The Queen will use her Christmas message to pay a rare public tribute to the Duke of Edinburgh, praising his "unique sense of humour" in the year of their 70th anniversary. In her annual address to the nation, the Queen will deliver poignant thanks to the Duke, hailing his valuable support this year and throughout her record-breaking reign. The Duke stepped down from his official public duties in the autumn, but has remained by his wife's side for key moments including Remembrance Sunday. The televised address, pre-recorded and delivered to viewers at 3pm on Christmas Day, will this year be focused on the theme of home. "We think of our homes as places of warmth, familiarity and love," the Queen will say. "There is a timeless simplicity to the pull of home." Acknowledging terrorist attacks in Britain in 2017, she will go on to observe how the concept of home can extend to a home town or city, saying: "This Christmas, I think of London and Manchester, whose powerful identities shone through over the past twelve months in the face of appalling attacks." In a moment of personal reflection, she will voice praise for the Duke's "support and unique sense of humour." Royal commentators regularly underline the importance of humour in the Royal marriage, with the Duke livening up the Queen's many public engagements with unexpected quips to break the ice. The Countess of Wessex once said of her in-laws: "They make each other laugh – which is, you know, it's half the battle, isn't it?" With remarks often characterised as "gaffes", the Duke reportedly aims to make strangers laugh within 15 seconds of their meeting with Royalty. His sense of humour was evident on Christmas Eve as he attended church, stopping to greet American mother-of-two Heather Hudgins and her three-month-old daughter Abby. Observing the decorative green bow on the child's head, he joked: "Is it a baby? I though it was a bunch of flowers." The Queen's words about family, delivered in the 1844 Room at Buckingham Palace, will be illustrated by photographs on her desk: her 1947 black and white wedding picture, the official
photograph to comme-morate the 70th anniversary, and portraits of Prince George and Princess Charlotte.
Although the strong bonds of their 70-year marriage are always evident during their public appearances, the Duke is famously reluctant to hear gushing praise or acknowledgement of his achievements. The Queen has generally reserved her public tributes to him for special occasions. On their golden wedding anniversary, she hailed him as her "strength and stay", noting that the family and nation "owe him a debt greater than he would ever claim, or we shall ever know." In 2012, at her Diamond Jubilee, she proclaimed him a "constant strength and guide", and in 2015 at a speech to the Commonwealth Heads of Government Meeting recognised his "boundless energy and commitment". The Queen and Duke will be seen together in public at Sandringham on Christmas Day when they will
attend church with senior members of the Royal Family including their four children, the Cambridge family and Prince Harry. The Prince will be joined for the first time by a partner, as convention is relaxed to allow his fiance Meghan Markle to attend alongside him. The Queen and Duke both appeared in good spirits and health on Christmas Eve, greeting wellwishers as they attended a carol service at the church. This year's Christmas message will be broadcast on television, radio and the Royal Family's YouTube channel at 3pm on Christmas Day. The National Anthem and Christmas carol, entitled It Came Upon The Midnight Clear, will be performed by the Commonwealth Youth Orchestra and Choir, made up of 52 children representing each nation of the Commonwealth. The Queen is wearing a dress in ivory white Bouclé designed by Angela Kelly, embellished with Swarovski crystals, and a festive diamond brooch in the shape of a star. She first wore the dress, with a matching coat and hat, for the Diamond Jubilee Thames River Pageant in 2012.
Long live the Queen's Christmas message
The Queen yesterday delivered her 60th televised Christmas broadcast to the nation. The first in 1957 (there wasn't one in 1969) was a watershed moment, and not only because it was the head of state's first use of the new medium rather than radio. Her Majesty took the opportunity of being seen by families gathered together for the festivities to address criticisms that the monarchy was not adapting to the new, non-deferential post-war world. She hoped that by using the television in this way, she might make her communication "more personal and direct". She said: "Now, at least for a few minutes, I welcome you to the peace of my own home." Yesterday, Her Majesty remarked upon how far media technology has changed in six decades and yet how the circumstances of her broadcast remain largely the same. Most people, she observed, watch her message at home, and the Queen described Christmas as a "festival of the home". Change and continuity are not necessarily contradictions: the monarchy embodies them both. Republicanism has never taken even a tentative toehold in Britain, largely through the Queen's ability to adapt to the evolution of her country, a transformation reflected in her own family. The forthcoming wedding of Prince Harry and Megan Markle, for instance, would have been inconceivable a generation ago. That it is going ahead not just with the blessing of the Queen but with the good wishes of the entire country, and none of the constitutional upheavals that attended the courtship of Edward VIII and Wallis Simpson, is testament to that change.
But the very fact that the Queen's speech has been a fixed point of our national Christmas celebrations for so long is itself a reflection of her advanced years. At 91, she is in remarkable fettle but it comes as no surprise that she wants, and needs, to slow down. Her decision not to lay a wreath at the Cenotaph on Remembrance Sunday was the most poignant example of this gradual withdrawal from the national stage. She is performing fewer domestic duties and her overseas visits have been scaled back almost to none (which, after 271 official trips since her accession, is perfectly acceptable.) Her role at the Cenotaph was taken by the Prince of Wales, who can be expected to assume more of the monarch's functions in the coming years, as can the Duke and Duchess of Cambridge. We are witnessing a steady, dignified, almost imperceptible transition, very much in keeping with the tendency of her reign to avoid anything too dramatic. The reason why there was no Christmas address in 1969 was because that year saw the screening of the BBC documentary The Royal Family, a landmark occasion that took people behind the scenes for the first time and coincided with the investiture of the Prince of Wales. It was felt subsequently, however, that this had been a bit too intrusive, so the Palace decided the Christmas address that year would be written rather than broadcast. Again, this was to ensure that modernisation was gradual and controlled, rather than sudden and demotic. Today, with the Queen's grandchildren appearing regularly on TV and Prince Harry about to guest edit an edition of the BBC's Today radio programme, the evolution of an institution that the Queen herself worried 60 years ago was thought remote and outdated is almost complete. Her decision to step back bit by bit does not signal that she is relinquishing control, however. The Queen takes her life-time role seriously and has never countenanced abdication. But slowing down is inevitable, as the Duke of Edinburgh, 96, conceded with his retirement from many of his offices earlier this year. The Queen did not wear the elaborate robes or the heavy Imperial Crown to the State Opening of Parliament in June – a pared- back affair because of post-election uncertainties; and she will be spared a State Opening next year as the current session will run on until Brexit. The country is immensely proud of its Queen and is relieved to see her share the burden of office in her 10th decade. But there is one duty her people always look forward to and that is the Christmas broadcast, as much a part of the celebrations in homes across the land as turkey and plum pudding. Long may it continue.
2017/12/23
The 12 booby traps of Christmas at Sandringham – and how Meghan can cope with them
Poor Meghan Markle. Just as she is getting ready for her Very Big Day then an even more terrifying event comes along: Christmas with the in-laws. And not just the in-laws, but the Queen and Prince Philip, too. It's enough to make you run for the Rocky Mountains. No doubt her fiance, Prince Harry will have briefed her on what to expect when she spends Christmas at Sandringham – arriving later today in time for the annual black tie supper and not leaving until after the Boxing Day shoot. Meghan will face hurdles that are familiar to us all at this time of year, albeit far more intense. And if she's not careful, she could become a right royal pain. Indeed, even the most seasoned of country house guests might feel their stomach churn at the thought of plunging straight into Windsor family life at such an auspicious time of year. What to buy the Queen? What to wear? What to say? So, Meghan, here's your guide to the 12 booby traps of Sandringham Christmas. Survive these and marrying into the Firm will be a cinch…  Presents: The Royal family do gifts at tea-time today, as is traditional in Germany. Everything is laid out on long trestle tables in the hall. Kate Middleton once admitted the question of what to get the Queen left her completely stumped. Her solution – home-made chutney – was clever, but one can't quite see Meghan dusting down her heavy-bottomed copper pan. Remember, they love thrift. And jokes. Really awful jokes, like novelty loo-roll holders (Princess Anne's first Christmas present to Diana). The main thing is: nothing flashy. Don't go mad. You like the corgis, but diamante-encrusted collars are a no no.  Nothing from Harrods. Nothing political. And no books. The Queen likes practical presents, so you can't go wrong with a thermos flask. Stockings: You will notice a giant sock at the end of your bed on Christmas morning. It will contain some small and possibly quite strange gifts, such as walnuts and tangerines. You are not expected to reciprocate, so do not attempt to enter the Queen's bedroom in the middle of the night with a bulging sock. A mid-morning walk: For most of us, this is a chance to blow away the cobwebs before lunch. For Meghan, it will be an opportunity to show the world what a splendid time she is having, by appearing bright-eyed and happy for the paparazzi. You will want to wear understated country clothing, in shades of murky green and brown, not the latest gown from Ralph and Russo, as you did in your engagement photographs last week. Church: The Christmas morning service takes place at the 16th century church of St Mary Magdalene. Bring a crisp twenty pound note for the collection – any less and you look stingy, any more could be seen as flash. Be sure to belt out the hymns with a lusty voice, even if you don't know the tune. You will get marks for trying. And try to listen to the sermon, no matter how boring it may seem. It could be useful to remember a nugget of wisdom from it to bring up as small talk with Prince Charles later. Crackers: Whatever glamorous outfit you have chosen for lunch, it will be ruined within minutes of sitting down. This is because the two people either side will force you to take part in a tug-of-war over a cardboard tube stuffed with bits of novelty shrapnel – a Christmas cracker, something most Americans are unfamiliar with (see also, Boxing Day). The most important of these is a garish paper hat, designed to resemble the Queen's crown, which you must wear. This is the one occasion when you can don a fake crown in front of the monarch. Everyone around you will by now be reading out terrible jokes from tiny scraps of paper. You must then keep your crown on until at least pudding. But remember to take it off before you go to bed – people may think you are getting ideas if you wear it too long.  Lunch: As at Thanksgiving, turkey will be served. You will be expected to consume vast quantities of roast potatoes, parsnips, carrots, and Brussel sprouts. Any unpleasant side-effects you experience during the afternoon are normal. Do not be alarmed by so-called 'bread sauce', a mass of congealed white matter that tastes of cloves and onion. It is meant to be like this. Christmas pudding: A moist brown steaming mound that appears on the table after lunch. The Queen is so fond of it that she makes all her staff have one, giving away 1,500 puddings before Christmas. Believe it or not, they are often several months or even years old. Just before serving, the butler will set fire to some brandy and tip it over the pudding. Do not reach for the fire extinguisher. There's another catch: hidden within the lumpy interior is an old coin, which someone will bite on and likely break their tooth – it could be you. At least your engagement pictures have already gone out. The Queen's Speech: At 3pm on Christmas Day, the Queen will appear on television. No big deal, you might think – you've been in 103 episodes of Suits. And, like Suits, it is pre-recorded. But that is where the similarities end. You may think the Queen could do better at emoting. Resist the temptation to critique her performance. Her speech is not meant to be exciting. It's supposed to be more like a monologue from a Beckett play. The correct response is to nod, and pretend to understand. The one thing you must not do is to fall asleep. That is a privilege reserved for the rest of the nation. Charades: An ancient British tradition performed once a year after dinner on Christmas day. Members of the family take it in turns to act out the name of a book, film or play using extravagant arm gestures and gurning. It is fiercely competitive, though everyone will pretend it isn't. As an actress you may think you have a natural advantage, but be careful not to do too well. Be sure to join in with the guessing too – if you have no idea what's happening just keep yelling Titanic, as someone will choose it at some point. Mistletoe: Public Displays of Affection are not encouraged, unless pre-approved by the palace press office in a choreographed shoot. The only other exception is if you are standing beneath the sprig of foliage pinned up in the hall. But stick to a chaste peck – don't spend all day snogging. The Boxing Day Shoot: Prince Philip will host a pheasant shoot the day after Christmas. This is an opportunity to stand in a field, while birds tumble out of the sky. As in life, you should stand by your man. Try to avoid distracting the person at the next 'peg' by chatting or taking selfies. After some time, a calorific lunch will be served. There will then be more standing around in a different field until it gets dark. Everyone then goes home for hot baths (no showers). Only then are you free to watch the BBC adaptation of The Miniaturist, a thriller featuring a young woman who marries a wealthy man in another country. On second thoughts, best stick to re-runs of Suits. And so to bed… On Christmas Day, nobody is allowed to retire before The Queen, though it is perfectly OK to nod off on a sofa behind a newspaper (take your cue from Prince Philip). Be sure to familiarise yourself with the exact location of your bedroom before going down for dinner tonight – you don't want to stumble into the wrong boudoir after one too many Champagnes. Given that protocol has already been broken by the fact you are at Sandringham before being married to Harry, chances are you will have adjoining rooms. If not, beware of corridor creeping – you never know who you might bump into in the early hours.
2017/12/20
Meghan Markle attends Queen's Christmas lunch at Buckingham Palace – Meghan Markle has joined Prince Harry at Buckingham
Palace to attend the Queen's Christmas lunch, as she is further welcomed into the Royal family. The US actress was photographed in the passenger seat of a Land Rover Discovery driven by her fiance as they arrived for the event on Wednesday afternoon. The couple looked relaxed as they passed waiting photographers. The prince, 33, was smartly dressed in a suit, shirt and tie and the 36-year-old former Suits star wore a patterned outfit. The Queen traditionally hosts a festive lunch for her family before leaving for her private Sandringham estate, where she spends her winter break. It has already been confirmed that Ms Markle will be part of the Royal party at Sandringham for Christmas and is expected to greet crowds ahead of the morning church service. Her appearance at the Buckingham Palace lunch is another indication of how quickly she has been accepted into the monarchy ahead of the wedding. Tradition reportedly dictates that the lunch is attended by only relatives and spouses. Dozens of members of the extended Royal family – most of whom do not get an invitation to Sandringham – gather each year for the family get-together. It is believed to be the first time that Ms
Markle will have met many of Prince Harry's extended family members. The Duke of Cambridge drove his family into Buckingham Palace, with the Duchess of Cambridge in the passenger seat of the Range Rover. Their children, Prince George and Princess Charlotte, sat in the rear seats either side of their Spanish nanny, Maria Teresa Turrion Borrallo. The Prince of Wales and the Duchess of Cornwall smiled at passers-by and tourists who were likely delighted at the unexpected chance to see so many members of the Royal family. Sisters Princess Beatrice and Princess Eugenie, the Duke of York's children, were also spotted arriving for the lunch by car. Among the other Royals to attend the event were Prince and Princess Michael of Kent and their daughter Lady Gabriella Windsor. Prince Harry and Ms Markle will be married on May 19 at Windsor Castle's St George's Chapel – an event which will be one of the royal highlights of 2018. They got engaged on November 27 and a few days later a proud prince introduced his bride-to-be to the nation during a series of official events in
Nottingham. After the couple's engagement was announced last month, Ms Markle, the American actress, is set to appear at church with the Windsors at Sandringham on Christmas Day. Palace aides have already said that the prince and Ms Markle's wedding will "reflect their characters and personalities" and be a moment of "fun and joy". They will tie the knot in the historic surrounds of the Castle's 15th century St George's Chapel. Ms Markle, who is to become a British citizen, is being both baptised and confirmed ahead of the religious ceremony. The Royal family are paying for the wedding, including the church service, the music, the flowers and the reception. But the security costs for the high-profile event are falling to the taxpayer. The Queen will be there, as will the rest of the Royal family, along with Ms Markle's parents Thomas Markle and Doria Ragland. Prince George and Princess Charlotte look set take on the roles of pageboy and bridesmaid.
2017/12/15
2017/12/15
Sandringham sleepover: What Meghan can expect from Christmas with the Royals
At last, the waiting is over. It has been confirmed that Meghan Markle will spend the Christmas holidays at Sandringham with her new fiancé, Prince Harry. So what can she expect of her first Christmas in the bosom of the Royal family, held at the house that has been close to monarchs' hearts ever since Edward VII bought the 20,000 acre estate in 1862? Daunting as the prospect of spending Christmas with the Queen may be, Meghan can easily take refuge in Anmer Hall, William and Kate's house, also on the Sandringham Estate. Indeed, she may even spend a night or two there. Just two miles from Sandringham, Anmer was a wedding present from the Queen to the Duke and Duchess of Cambridge. Meghan will find it a home away from her Californian home. The charming 18th century house has a swimming pool and tennis court. Shortly after the Cambridges took over, it was given a £1.5m refit, with a new conservatory and kitchen, along with a tree-planting programme. Even with Prince George and Princess Charlotte knocking around, there is plenty of room for guests to bring staff and dogs. And Prince William will have no concerns about letting Harry and Meghan, still unmarried, share one of the many bedrooms. Things are different at Sandringham, where Christmas with the Queen is run along lines laid down by her great-great grandparents, Queen Victoria and Prince Albert – not to mention to a strict timetable. Presents are opened on Christmas Eve, in line with the German custom, 'Heiligabend Bescherung'. Prince Harry's ancestor, Queen Charlotte, introduced the German tradition of the decorated tree in the 18th century, while Prince Albert's friend, Henry Cole, came up with the Christmas card, popularised by the Royal Family in 1843 – Meghan can expect to find both in abundance at Sandringham. Coming from palm tree-lined streets of sunny California, the flat prairies of Norfolk will seem icy and remote; the wind comes all the way from Siberia. But don't worry about the central heating, Meghan. For all the Queen's austerity, Sandringham is extremely comfortable. Because it was rebuilt by that podgy pleasure-lover King Edward VII, it's more like a luxury hotel than a draughty country house. No dog hair on the bedspreads here. "The Royal Family love
Sandringham, as it is relaxed," says royal biographer Hugo Vickers. "The Queen has the Stud close by and takes a great interest in the foals, and horses. They can walk a short distance across the park to church."  As you enter the house, Meghan, you will walk straight into the Saloon – a hall set up like a living room, with a roaring fire, Old Masters on the wall and an "Elizabeth R" cushion on the sofa. It has been noted, by past visitors, as "the favourite room of the Queen and Prince Philip". Do be careful, though. One day, the late Earl of Onslow and his wife came to stay at Sandringham. Shown into the Saloon by a butler, Lord Onslow started examining the pictures. Alongside the Old Masters, there were some amateurish paintings of Corgis. "Come and have a look at these!" he said to his wife, laughing, "Complete rubbish!" A disembodied voice came from behind the stairs. "Lord Onslow, I presume," said the Queen, who was sitting in the shadows, doing a jigsaw. The room arrangements at Sandringham change according to who is in charge. The house is owned privately by the Queen, and she stays throughout January, hosting shooting parties, and giving dinners for friends. Prince Charles hosts weekends there throughout the year. When he is in charge, the Queen's old-fashioned placemats, depicting hunting scenes, are whisked away and replaced with elaborate settings, devised by Prince Charles. At the end of his stay, the monarch's mats return. Luxury is the order of the day. Gone are the days when guests were presented with a laundry bill on leaving. The stingiest now turn up on Christmas Eve with an empty petrol tank. When they leave, it will have been magically filled up. Don't even think about paying for anything, Meghan. Just leave a tip for the maid – £20 a night is the going rate. Don't unpack either. Your personal maid will do that. Bear in mind that she will see everything in your luggage. In 1999, Cherie Blair didn't pack her "contraceptive equipment, out of sheer embarrassment" on a trip to Balmoral. Leo Blair was the result. If sleeping at Sandringham, don't expect the grandest bedroom. The Queen and Prince Philip – who sleep in separate boudoirs – have the best. Prince Charles and the Duchess of Cornwall have the next smartest. In the old days, you would never have been
allowed to share a bedroom with Harry. Indeed, Charles didn't share with Camilla, while the Queen was in residence, for years. These days, things are more lax. You will be given a bedroom together, or adjoining. This allows for the ancient art of 'corridor-creeping', whereby single men walked on tiptoes from the bachelor quarters to the faraway bedrooms of unmarried women. The socialite Lady Diana Cooper used to tell a story about early 20th century corridor-creeping: "When a guest was shown to a room, the hostess would say, 'Lord Kitchener, if you are frightened in the night, Lady Salisbury's room is opposite.'" Because Sandringham was built in splendid style, you will get an en suite bathroom. A useful tip for Christmas gifts: the Queen likes a bath; Prince Philip prefers a shower. They will be in residence when you tip up. Don't expect to see Fergie while Prince Philip's at home though. He can't stand the sight of her. If he nips off, the Queen will likely let Fergie in to see her daughters, Princesses Beatrice and Eugenie. The younger children, including George and Charlotte, will be in the hands of nannies for some of the time. Now, to the clothes. Don't overdo it. There is a black tie dinner on Christmas Eve, where you can dial up the Hollywood glam, and at which members of the Royal family wear their most opulent jewellery. But don't think about donning a tiara – yet. Dial it down for Christmas Day, too. Think demure for the service in St Mary Magdalene church. You haven't been christened or confirmed
yet; so don't take communion – although it's OK to receive a blessing at the altar. While you're there, glance at the monuments. They will offer a crash course in Harry's ancestors. Boxing Day will bring shooting; Sandringham is a temple to bloodsports. As an animal lover, you could stay at home and read. The Saloon library includes the Book of Quotations, A Sloth in the Family, The Art of Coarse Cricket, and Gnomes. On the other hand, perhaps it is best to go on the shoot and stand with Harry. You don't have to do anything except shout, "Over", if you see a flying pheasant. Remember that you are breaking new ground, Meghan. The Duchess of Cambridge didn't spend her first Christmas at Sandringham until 2011 – the year she married William. When they got engaged, she remained in Berkshire with the Middletons. But don't worry. As Hugo Vickers says, "Over the years there have been sad Christmases: 1952, when Queen Mary hardly left her room, and 2001, when the Queen Mother and Princess Margaret arrived in wheelchairs. But, this time, there is the excitement of getting to know the next royal bride." Ultimately, you are the cause of joy, Meghan, at a joyous time of the year. Have a very merry Sandringham Christmas.
2017/12/11
Prince Philip goes back to his Danish roots in new portrait
A new portrait of the Duke of Edinburgh is to go on display in the UK and Denmark next year. Painted by artist Ralph Heimans, Philip is shown in the imposing setting of Windsor Castle wearing the sash of the Order of the Elephant, Denmark's highest-ranking honour. The Duke has a close association with the Nordic
country as he was born a Prince of Denmark, as well of Greece, before becoming a naturalised British subject in the 1940s. His grandfather, George I of Greece, was a Danish prince born in Copenhagen, while his great grandfather Christian IX was king of Denmark from 1863 to 1906. Mr Heimans, an Australian-born artist who painted an official portrait of the Queen to mark her Diamond Jubilee, said: "I feel very fortunate to have been given the opportunity to paint Prince Philip and hope the portrait does justice to his unique character." The almost full length portrait of Philip has been set in the castle's grand corridor and at the end of the walkway is the Tapestry Room where the royal's mother, Princess Alice, and maternal grandmother Princess Victoria were born. The artist added: "Aesthetically, the natural light and heritage backdrop of the Grand Corridor at Windsor Castle provided a compelling mood. I hope people enjoy the work as much as I enjoyed producing it." The painting will form part of a retrospective exhibition of the artist's work which is being staged at the Museum of National History at Frederiksborg Castle in Denmark next year. Part of the attraction aims to explore the historical and cultural connections between the royal families of Britain and Denmark. The portrait will also go on display in the United Kingdom some time in 2018.
Queen 'expresses concern' after shake-up of royal security
The Queen has expressed concern about a shake up in her security detail that means her protection officers are regularly rotated, it has been claimed. Scotland Yard has been gradually implementing a new policy that provides protection to the royal family on a pool basis, meaning back-up officers are sometimes assigned to government ministers and sometimes to royalty. A senior source told the Evening Standard: "Her Majesty is not the only one who has expressed concerns. "A number of senior officers are not happy either. Personal protection is all about building a relationship with the principal. How on earth is that supposed to happen if the officers are rotated every five minutes with new faces?" Ken Wharfe, who was a personal protection officer for Diana, Princess of Wales, said:  "The security will be less effective. "Understanding the behaviours of the person you are charged with protecting is crucial. Understanding the machinations of the royal household is very important too. "If you are from a pool, one minute looking after a Cabinet minister and the next a member of the royal family, how are you able to build up that rapport with the principal? It doesn't make sense. No wonder Her Majesty has privately expressed her disquiet." The Royalty and Specialist Protection unit was formed in 2015, with the merger of squads that protect politicians, diplomats and the royal family. The bigger team of pooled officers was said to have been introduced to reduce the huge overtime bills being racked up by royalty officers. Mark Rowley, a Metropolitan Police Assistant Commissioner, said at the time: "We're constantly looking for ways to save money that don't impact on the quality of protection." Last November, Scotland Yard
announced it was recruiting 120 armed officers to protect the increasing number of key individuals the group was tasked to protect. The advert said recruits would be tasked with providing armed close protection to members of the Royal Family, senior government ministers, and visiting foreign dignitaries. A Buckingham Palace spokesman said: "We never comment on anonymously sourced reports claiming to represent The Queen's private views. Security is a matter for the police." A Metropolitan Police spokesman said: "The process for appointing personal protection officers has not changed. Equally their roles and responsibilities remain unaltered. We do not recognise the commentary from the anonymous source."
2017/12/08
Harry's duty of love – "I love Nottingham," Prince Harry has declared. He and his fiancée, Meghan Markle, had a highly successful visit there on Friday. As the descendant of a 19th-century Lord Mayor of the city, I feel a tiny share in the local pride. There is a potential trap here, though. Years ago, when the Queen was 70, I commissioned a profile of her for the Telegraph. The author unearthed a revealing little story. The Queen was about to visit a northern city and was presented with a draft of the speech she was to give there. "I am very pleased to be in X," it said. The Queen studied the draft and then crossed out the word "very". Why? No doubt it was part of the natural moderation of her character. But I think she had an almost consti-tutional motive, too. She is Queen equally of everywhere in the kingdom. She must not favour one place over another. She should always try to be pleased (however difficult it may sometimes be) to be wherever she is. But if she claims to be "very" pleased, she must say it every time, everywhere. And if she declared she loved one place, she would raise the stakes dangerously high. If she said she loved everywhere she went in her 16 realms, people would find it hard to believe her. So, wisely, she doesn't start down that track. She is always polite, never effusive. No doubt Prince Harry will get away with loving Nottingham. His youthful ardour is attractive. No one, at this moment, could sensibly take offence if he fails to say he loves Middlesbrough, Swindon or wherever. But over the longer term, being royal involves being equally, mildly nice to everyone – which is why it is one of the most exhausting roles in the world.
2017/12/06
Prince George played a sheep in his school nativity play, Prince William reveals
Prince George played a sheep in his school nativity play, the Duke of Cambridge has disclosed. William and Kate spoke to schoolchildren on a visit to the BBC's Bridge House in Media City, Salford, on Wednesday. Asking the children about their plans for Christmas, William said: "I went to my boy's nativity play. It was funny." The couple
attended a "stepping out" session – a focus group for children to give feedback on new programmes to children's TV producers and editorial staff. Kate, who is expecting their third child, wore a long-sleeved red dress. The couple met BBC director general Tony Hall, chief adviser of BBC Sport Neil Land and the director of BBC Children's Alice Webb as they arrived at the offices. They then joined children from Friars Primary School in Salford who had watched a film created by 14-year-old Josh Gale for Newsround about developing obsessive compulsive disorder. In a question and answer session with the children, Josh explained he had told his father about his mental health problems. He said: "It was metaphorically and physically like a weight off my shoulders. I was wanting to tell someone but I thought no-one would understand." William told the children: "You're much better than the adults at questions. Very good questions." The couple joined children for group discussions where they both encouraged the youngsters to talk about mental health. Kate said: "People are so worried about what they say, they aren't saying
anything at all, and what we've found from speaking to people is it's so good to have conversations."  William said: "Mental health used to be this scary word that people didn't like talking about and it's slowly getting better now." The Duke and Duchess were greeted by children's characters including Danger Mouse, Peppa Pig, Elmo from Sesame Street and Postman Pat as they arrived at the Children's Global Media Summit in the Manchester Central Convention Complex. The couple then met delegates from the conference, which is on the future of children's media. Jeffrey Dunn, chief executive of Sesame Workshop, said
William told him he had seen Elmo outside. "He was remarking on how exciting it was," he said. Alex Okosi, executive vice president and managing director of Viacom Africa, said he spoke to the Duke about the work the company was doing to help young people without access to education. He said: "He understood the importance of education and trying to bridge that gap between those with unlimited access and those who will never get it." He added: "He was a really cool guy."
2017/12/04
Why Meghan and Harry's wedding banana cake would be so right for now – As many of us feast on every tiny detail about the upcoming nuptials of Prince Harry and Meghan Markle, today's tasty morsel concerns the cake, specifically the banana wedding cake they are rumoured to have requested. Not for them, apparently, the stiff and sturdy layers of a traditional cake. No, as befits their delightfully informal approach to life, a banana cake is what's called for. Eyes to camera. In their unorthodox request, the young couple reflect a growing trend that a wedding should closely reflect the tastes and peccadillos of the couple, rather than rigidly following airless protocol. Rosalind Miller, award-winning wedding cake designer, has said that traditional fruit cakes are no longer the popular choice, with couples choosing lighter flavoured sponges, or ditching the idea of a sweet cake completely, in favour of tiers of pork pies or their favourite cheeses. Sarah Pettegree, owner of Bray's Cottage Pork Pies, explains, "Our diary's full for most of the summer wedding season. Alternatives to cakes are noticeably a growing trend. Sometimes people do have a beautiful cake as well as a gorgeous big, tiered pork pie. People don't feel nearly as bound by tradition or expectation – and that includes ditching the cake." Sarah's spectacular pork pie centrepieces cost up to £450. Meanwhile, fashionable cheesemonger, La Fromagerie offers a tiered cheese "cake" suitable for 150 guests for £600 (comprising 6kg Montgomery's cheddar, 6kg Le cousin, 4kg Colston Bassett Stilton, 1.75kg Tomme de Savoie, 950g Fougerus aux truffes and 200g Langres with a 200g Neufchâtel heart on top). By comparison, a banana cake seems disarmingly unassuming. Former royal chef, Darren McGrady, has spoken about how when growing up, the young princes loved anything banana flavoured, from flan, ice cream and pudding, to a more elaborate caramel and banana cake. And in the early days of their courtship last autumn, Meghan instagrammed a picture of two bananas spooning, with the massage, "Sleep tight, xx". Those who read Meghan's Instagram posts for clues, as though ancient runes, ponder as to whether a shared love of bananas might be one of the things that brought them together. It is almost certain, though, that even this most modern of couples won't get away without also having the white royal icing mountain that is the typical royal wedding cake, if only because of the tradition of giving slices of cake to guests as keepsakes (a slice of the Duke and Duchess of Cambridge's cake in its commemorative tin recently sold for almost £6,000 at auction) and wheeling the top tier out at the first christening. You can't send a fragile sliver of banana cake to do a sturdy slab of fruitcake's job. In fact, Harry and Meghan will probably follow in the steps of William and Catherine who, like lots of modern couples, had two cakes. At their wedding in 2011, there was the eight-tiered extravaganza of white sugar, which took Fiona Cairns and her team five weeks to complete. And then there was a chocolate cake, based on the humble teatime tiffin William enjoyed as a boy, albeit on a grand and glossy three-tier scale. And in having two cakes, the couple are perhaps giving the nod to Meghan's American roots. The notion of a groom's cake began in nineteenth century England and despite falling out of favour here, remains a flourishing tradition in America, particularly in the South. Today, the groom's cake is often a whimsical confection, reflecting the groom's sporting, professional or personal interests (if you fancy making your eyes pop out of your head in horror though, try doing an image search for "worst grooms cakes"). This tradition was immortalised on screen in the form of the famous armadillo groom's cake from the classic southern movie, <Steel Magnolias>. Because nothing says "I will love you until the end of time" like grey, scaly icing concealing a red velvet cake which looks like a bleeding carcass when cut into. After that, a dear little banana cake seems like a very tasty prospect indeed.
2017/12/03
Prince Harry and Meghan Markle want wedding cake made from banana, source claims – Thirteen months ago, Meghan Markle's cryptic Instagram post of two bananas "cuddling" signalled the start of her whirlwind romance with Prince Harry. The picture – accompa-nied by the message "sleep tight" and two kisses – sent fans into overdrive as they specu-lated that it was likely a symbol of their long-distance love. Now, it seems, the fruit is set to play a central role in their wedding too. The Daily Telegraph can reveal that the couple, who announced their engagement last week, are planning on marking their big day with a wedding cake made from bananas. "This will be the first royal wedding cake made from bananas", a source close to the couple told The Telegraph. As well as acting as a symbol for their affection, Prince Harry is said to love "anything with banana". His former royal chef, Darren McGrady, has previously spoken about making the young Prince a caramel and banana cake. He cooked for the Prince and his brother until the death of their mother Princess Diana in 1997, liaising with her about what he was serving up on a daily basis. In a separate interview with Hello! magazine, he said Prince Harry along with his brother, the Duke of Cambridge, "loved banana flan, anything with banana really, banana ice cream". Wedding tradition dictates that the top tier of the cake is a fruit cake, because it is long lasting and is then served at the christening of the couple's first child. Their apparent decision to go with a banana cake, instead of the typical fruit cake, is similar to the Duke and Duchess. They had a groom's cake made of chocolate biscuits for their reception at Buckingham Palace as well as a traditional eight-tiered cake. But award-winning wedding cake designer Rosalind Miller said traditional fruit cakes were no longer the typical choice for couples, who are instead increasingly opting for flavoured sponges largely influenced by American preferences. "A traditional wedding cake is a rich fruit cake, like a Christmas cake, where all the cake is soaked in alcohol first," she said. "But with Meghan being American, they are more used to having sponge cakes. We find that in actual fact, most couples that come to us also want sponge cakes these days. The traditional rich fruit cake is not very popular now." Ms Miller said the Prince and Ms Markle were far from the only couple opting for a different taste, with banana, vanilla, lemon and even lavender as popular choices. "People are becoming more aware of different flavours," she said. The Prince and Ms Markle, 36, have been tight-lipped about their wedding preparations so far, with much of it still in its very early stages. Royalists are waiting in anticipation for any fresh announcements beyond what we already know – that the ceremony will take place at St George's Chapel in Windsor on a date in May. In a statement, the couple added that it would be a "moment of fun and joy that will reflect the characters of the bride and groom".  The Sunday Times reported that Prince George, 4, and Princess Charlotte, 2, will join their aunt-to-be's wedding party after being given the roles of pageboy and bridesmaid. The children have both met Ms Markle on many occasions, but Kensington Palace – where the Royal couple will reside at Nottingham Cottage – are yet to confirm any further details. "The wedding will be a family event. You can expect the family to be involved," a spokesman told the paper. St George's Chapel last hosted a Royal Wedding in May 2008, when Peter Phillips – son of The Princess Royal – married Autumn Kelly. Prince Edward also wed Sophie, the Duchess of Wessex, there in June 1999.  Kensington Palace said it would not comment on speculation about the cake.
2017/12/02
Soon to be sisters-in-law: what will this royal relationship look like?
Over the past few days, social media gossip has been led entirely by Royal-watchers, specula-ting over not just over what bride-to-be Meghan Markle will wear on her big day, or when the baby countdown will begin, but how she'll get on with her new sister-in-law. One camp is determined that she and Kate Middleton will become best of friends, sharing fashion tips and girls' nights in, while the other half are whipping up rivalry before the engagement outfit has even been returned to the wardrobe. (One much more chic than Kate's blue Issa wrap-around, is the general consensus.) But it's not surprising we're fascinated. As sisters-in-law by marriage, wives to perhaps the most famous — and famously close — brothers in the world, it's inevitable that the two women will be seeing a lot of one another. And unlike a friendship, a familial relationship with an equally high-profile woman of almost the same age (Meghan is 36, to Kate's 35) is a fait accompli. They'll have to get along — or at least, they'll have make it look as though they do. To date, there has been nothing beyond careful praise on both sides. As Harry explained, "William was longing to meet [Meghan] and so was Catherine." "She's been wonderful," Meghan insisted. Meanwhile, the Duchess of Cambridge was accosted on her way to an engagement and asked for her views on Meghan. "William and I are absolutely thrilled. It's such exciting news," she
offered, rather formally. "It's a really happy time for any couple and we wish them all the best." Of course, despite her words sounding somewhat starched, there's every chance she means it. Kate has been intrinsic to the Windsors for several years, and William will one day be King. Her life as a young and prominent royal, who grew up a commoner, must at times have been lonely, but Meghan looks likely to bring a glamorous sprinkle of Hollywood fairy-dust to the monarchy. They may be laying foundations for a lifelong friendship, forged from their shared situation. But it's equally possible that the adjustment may be rather difficult at first – or even falter later; Diana and Fergie's relationship famously turned from friendship turned to rivalry, as both competed for royal and public favour. Kate has risen to the challenge of her position with a learned formality, never putting a foot wrong, dressed appropriately in every situation from state visits to gym work-outs, and is now pregnant with the fifth in line to the throne. She waited seven long years from first date to proposal and has now settled into rural royal life as a mother. With her smart Kate Spade dresses and bouncy shoulder-length hairdo, she looks aeons away from dazzlingly relaxed actress Meghan, who joked with Harry in front of the cameras as if they were on a casual date at Pizza Express. The populace has already taken to the new broom — a YouGov poll found 49 per cent have a positive view of her Meghan, and there's no sense that she and Harry are anything but equals, due to her successful career. It's easy to imagine that, with less royal pressure on her (after Kate gives birth, Harry will become sixth in line and very unlikely ever to rule), Meghan will be free to wear more daringly fashionable outfits, have more fun, and enjoy marriage to the seemingly more relaxed, younger brother, while William and Kate deal with the traditional stuff. Now Kate's own
sister Pippa is married and busy, she may see having Meghan on hand at Kensington Palace, where they will both be living, as a well-located confidante. When it comes to managing expectations, says psychotherapist and relationship expert Hilda Burke, there is no 'normal' in sister in law-style relationships. "I've seen plenty of cases where the sisters in law act as catalysts to improve a relationship between siblings," she explains. "In most of the couples I work with, it's still the woman who oversees their social life. The sisters in law become the instigator for increased communication between the siblings." Though in Harry and William's case, this will unlikely be an issue. "Of course, this can work the other way, with one wife failing to prioritise the other when it comes to choosing who they spend time with," adds Burke. And that's where rivalry and resentment can creep in – even more so once there are children involved. We'll have to wait and see if Prince Harry and Meghan have royal babies of their own, but for many in-laws, a growing family is merely a means of competition – what happens when their children achieve things yours don't, or vice-versa? Catty comments over the Christmas dinner table are unwelcome at the best of times, let alone when their little one got the prestigious school place you hoped yours would.
The secrets of 'engagement' chicken – and how it brought Harry and Meghan together – When Prince Harry and Meghan Markle announced their engagement last week, they warmed even the coldest hearts with the double-hand-clasping deli-ciousness of their love affair, her perfect winter white coat, the gorgeous ring he designed himself. And one detail charmed us even further. She described the proposal at Nottingham Cottage on the grounds of Kensington Palace: "We were roasting chicken. It was just an amazing surprise. It was so sweet and natural and very romantic". That the proposal dinner was roast chicken sent the internet into a frenzy, particularly in America where Engagement Chicken is apparently A Thing. The legendary dish was born in the 1980s when fashion editor at Glamour magazine, Kim Bonnell gave a recipe for lemony roast chicken to her assistant Kathy Suder. She made it for her boyfriend and he proposed soon afterwards. Three other women in the office made the chicken with the same results. Once the recipe was published in the magazine, it gained cult status. There is certainly something infinitely more romantic about proposing over dinner at home than monstrous show-offy public proposals, which are all about the proposer not the proposee. Diana Henry, food writer for the Sunday Telegraph and author of A Bird in the Hand: Chicken recipes for every day and every mood, says, "The news that Harry and Meghan got engaged over roast chicken at home made me smile. Much better than doing it in a fancy restaurant or the top of the Empire State Building or wherever. Roast chicken is homely but also special. Anyone who values roast chicken has their feet on the ground." Whenever the young royals are interviewed about their favourite foods, roast chicken figures fairly high up the pecking order. As small children, chef Carolyn Robb, who worked for the family between 1989 and 2000, said that William and Harry loved roast chicken. And as a young adult, William is said to have relished the easy informality of family life with the Middletons at their house in Bucklebury , which often involved a Sunday roast with everyone pitching in, from cooking to washing up. He recently admitted that while he is no great cook, he can pull together a roast chicken. Even Camilla, Duchess of Cornwall, when asked to contribute a recipe for a fundraising Women's Institute cookbook, gave a recipe for tarragon roast chicken. She admitted that her son, food writer Tom Parker Bowles, "Always tells everyone that the only thing I can cook is roast chicken, but it's a very good roast chicken". With a lifetime of royal galas and grand dinners under their collective belts, it's hardly surprising that when left to their own devices, the young royals crave what we all crave, a simple, hearty, soul-feeding dish. A quick glimpse at Meghan Markle's Instagram feed shows she loves to cook and eat. It's a feast of Thanksgiving turkeys, frittatas, smoked salmon, salads, pasta dishes, along with happy pictures of flowers, dogs and friends. And she is on record declaring her love for roast chicken. In a recent interview with Good Housekeeping she said, "There is nothing as delicious (or as impressive) as a perfectly roasted chicken. If you have an Ina Garten–level roasted-chicken recipe, it's a game changer. I bring that to dinner parties and make a lot of friends." Ina Garten, the American chef, also known as the Barefoot Contessa after a shop she once owned in the Hamptons, has garnered a cult following for her simple, generous recipes often served up on screen with her catchphrase "How easy is that?". Ina's roast chicken is legendary. She used it to woo her own husband, Jeffrey, and cooks it for him every Friday night. Garten tweeted her delight at the royal engagement, "Congratulations to Prince Harry and Meghan. I always knew roast chicken had magic powers." She told People magazine, "I thought it was so great because it shows that everyone is happy to have something simple, and really good. It's nourishing and I love that they were cooking it together." This is all excellent news because there can be no doubt that the couple who cooks together, is more likely to stay together – sharing a kitchen teaches tolerance, patience and teamwork, playing to each other's strengths and savouring each other's successes. And there is nothing more romantic than that.
2017/12/01
'Hi, I'm Meghan': Ms Markle introduces herself on first royal outing with Prince Harry – Meghan Markle proved she is already well-versed in the working life of the Royal Family, as she undertook her first walkabout and was proclaimed a natural. Ms Markle spent around 25 minutes meeting the crowds in Nottingham with Prince Harry, charming members of the public as she introduced herself with a cheery "Hi, I'm Meghan." "I'm so happy," she said at one point. "It's just such a thrill to be here." Members of the public had been waiting since  6am  to meet the newly-engaged couple, waiting in the freezing cold with gifts including bunches of flowers, Haribo – Harry's favourite sweet – and homemade cards. Ms Markle, who is undertaking her first official Royal engagement in Nottingham today, made a beeline for children, dogs, and seemed thrilled to meet the many American students who had turned out to see her. Accepting congratulations from hundreds of wellwishers, she showed her engagement ring to interested admirers who asked and smiled at the many compliments about Prince Harry.
Her first official gift came from Ian Curryer, chief executive of Nottingham City Council, who gave her and the Prince a silver pin in the shape of Robin Hood with a bow and arrow, in honour of what they had done for the local area. He said Prince Harry told him he was "delighted to be here", adding "Look at the number of people here, isn't it great!" Ann McGuire, who brought her nearly-three-year-old son Leo with her, said Ms Markle bent down to speak to the toddler, telling him he was "so brave" to come out in the cold.  "She reached out again and grabbed my hand and said I'm so glad you braved it to stand in the cold," she said. "She's such a natural." Micaela Lueders, 20, who is from California, said the former actress had recognised her accent and told her: "Its so lovely to meet a fellow Californian, I'm so excited to be here. "She was wondering if I was staying here and whether I'm enjoying it. It was really great. She seemed very natural. "She's very warm. I bet she was terribly nervous but she didn't show it." Waving to people in the windows above the narrow street, Ms Markle walked down a line asking people their names, where they are from and endearingly introducing herself by name in case they were not sure who she was. Claire Kensall brought a card made by her daughter Ruby, seven, congratulating them on their engagement and saying: "I can't wait to see your wedding." "Harry said he was really pleased, and thanked her," she added. Frieda, 87, from Nottingham, recalled seeing the Queen in the city when she was Princess Elizabeth around 1950, wanting to pass her best wishes to Prince Harry. "She was lovely," she said of Meghan. "She said she was so pleased to be here. I told her you're lovely – she's very beautiful. "Harry said he loved my plaits." One group of mothers had brought five small children for their first encounter with royalty, with Claire Saribi saying they could not pass up the opportunity to show them history in action. Her son Idris, one, had been practising saying "congratulations" ahead of the walkabout, while Zoë and Emilia, who are three and friends from ballet class, made a card covered in star-shaped stickers. Ms Markle crouched down to meet them and ask how old they were, and thank them for the card. Helena Bottomly, who gave a bag of Haribo to Meghan to pass to her fiance, stood with three friends who had brought red and white roses, said: "She was really pleased with the presents. We congratulated her." Asked for their assessment of Ms Markle, the friends said: "She's a little gem." Meghan, 36, showed that she is already learning the royal rules when it comes to official visits, politely declining to pose for a selfie, telling one couple: "We're not allowed." Barbara Miller, 63, from Nottingham, said: "She said thank you very much for braving the cold. "I said 'can we have a selfie?'. She said 'we're not allowed to do selfies'. "She was so pleasant, she was lovely. She said to my husband 'your hands are really cold'." Cori Burns, 80 from Clifton, said Meghan pointed out her home state of California is warmer than the UK. Cori said: "I used to live in California so I asked her where she was from and she said it's warmer over there than here." The walkabout also gave Ms Markle and Prince Harry to indulge their love of dogs, with the Prince asking one named Gertie whether he was getting a Christmas stocking. Margo Heyhurst, from Cambridge, said: "Her clothes, her demeanour, everything about her. "They're so in love, I loved all the things they said in their interview. "We need magic at the moment. There should be a public holiday for the wedding." While most people spent time speaking about the Royal family, others had more important concerns. Mandy Koehler, 19 from Nebraska, who is studying in Nottingham, said: "I wanted to ask Prince Harry his favourite colour. He said it was blue, but then changed his mind to purple." Katie Shaw, 22, was visibly excited by her encounter with future Royalty,  after Ms Markle came to shake her hand and appeared deep in conversation. "They're very down to earth even though they're royal," she said. "But it's all about Suits. We really like Suits and she told us there are going to be two more series." Frank Shelton, 79, missed out on a one-on-one with the Prince and Ms Markle despite bringing his eight-year-old barn owl Kim along for the day, but remained enthusiastic about the encounter. "This is something very different," he said. "I thought: Harry's bringing his bird so I brought mine."
2017/11/30
Prince William on Harry's marriage:  'It will stop him scrounging all my food'
Prince Harry and bride-to-be Meghan Markle are "very caught up in the moment" of their engagement, the Duke of Cambridge has said. The Duke, who is on an official visit to Finland, spoke of the joy his family feels for Prince Harry and the American actress and wished them "all the happiness in this very exciting time". But he could not resist poking fun at the prince and quipped that he now expected his fridge to be safe from raids by his younger brother, who lives close to the Duke's Kensington Palace
apartment. Speaking during a visit to a Helsinki-based charity, the Duke said the family were "all very excited, delighted for them both and wishing them all the happiness in this very exciting time. "And for me personally I hope it means he stays out of my fridge, it will stop him scrounging off all my food, he's done over the last few years." Prince Harry and Ms Markle will be married in the historic surroundings of Windsor Castle's St George's Chapel next May and are planning a day which will "reflect their characters and personalities" and be a moment of "fun and joy", Kensington Palace has said. William added: "It's a fantastic process you go through, the engagement and the build up to the wedding and things like that." "So they've got a lot of happy times ahead of them and I think they're very caught up in the moment and I wish them all the happiness and success in planning the wedding, I hope it goes really well." The Duke of Cambridge spoke during his brief visit to Finland, where he met the president and teenagers who have turned their lives around thanks to playing ice hockey. Earlier in the day, he had delivered Finland's president with a message from the Queen to mark the 100th anniversary of the country's independence. The Duke is on a two-day trip to Helsinki and started by meeting head of state, Sauli Niinisto, at the presidential palace. The Queen, who signed her message to t
he president "Your good friend, Elizabeth", spoke of the "spirit of friendship" that guided the relationship between the UK and Finland, and said she had no doubt "we will continue to build our relationship in this way in the years to come". The Duke is making his first official visit to the Nordic nation, which is celebrating the 100th anniversary of its independence from Russia in 1917 with a year-long series of events. The trip is another visit to an EU state by a member of the royal family and is likely to be seen as part of this year's Brexit diplomacy trips, as they have been dubbed by the media, aimed at strengthening ties with European allies as Britain leaves the EU. As he handed over the document to Mr Niinisto, the Duke described it as "a letter from the Queen, a message to a good friend". The monarch's message read: "Prince Philip and I send our warmest good wishes to you and to the people of Finland on the occasion of its 100th anniversary. "We have fond memories of our State visit to Finland in 1976, when we experienced the warm hospitality of Helsinki, Turku and Jyvaskyla. "In 1976, I spoke about how we in Britain had long associated friendliness with Finland, an association that is no less true 41 years later. "Over the past four decades our two nations have worked together in many ways – on security, on commerce, on our people-to-people Iinks – always aided by that spirit of friendship. "I have no doubt that we will continue to build our relationship in this way in the years to come."
The Golden Ticket: Prince Harry and Meghan Markle could hold ballot for public to join Windsor wedding
The wedding of Prince Harry and Meghan Markle could see thousands of members of the public invited into the grounds of Windsor Castle, as they promise to explore ways to make British people feel "part of the celebrations". The Prince and Ms Markle, who will marry at St George's Chapel in May, said they would like their big day to include members of the public, and are "working through ideas for how this might be achieved". One option, which would see them follow in the footsteps of the Earl and Countess of Wessex, could see a ballot system to invite people inside the walls of Windsor Castle, or a carriage ride through the town. Both ideas were adopted by Prince Edward and the then Sophie Rhys-Jones for their wedding in 1999, when wedding organisers ran a ballot for 8,000 lucky people to come closer to the action. At the time, the idea of the ticketed system was praised as a "unique twist" on the grand wedding ceremonies enjoyed by Prince Edward's three siblings, leading it to be called the "People's Wedding". Prince Harry and Ms Markle are to plan their own wedding, eschewing formal help to choose every element of their day. Speaking on Tuesday, the Prince's communications secretary Jason Knauf said it had been important to the couple to signal that they "will be keeping the public in mind as they put plans for the wedding in place." "Prince Harry and Meghan Markle are extremely grateful for the warm public response following yesterday's an-nouncement of their enga-gement," he said, speaking on Tuesday. "In a happy moment in their lives, it means a great deal to them that so many people throughout the UK, the Commonwealth, and around the world are celebrating with them. "Prince Harry and Ms. Markle are delighted that the beautiful grounds of Windsor Castle will be where they begin their lives together as a married couple. "The couple of course want the day to be a special, celebratory moment for their friends and family. "They also want the day to be shaped so as to allow members of the public to feel part of the celebrations too and are currently working through ideas for how this might be achieved. "This wedding, like all weddings, will be a moment of fun and joy that will reflect the characters of the bride and groom." The Earl and Countess of Wessex had around 560 guests at their June wedding, with around 30,000 members of the public turning out onto the streets of Windsor to see them and millions more watched on television. The couple did not kiss on the steps of the castle, but took an open-topped carriage ride through the town to greet wellwishers. Other Royal couple who have married at St George's include Peter Phillips, son of the Princess Royal, and Autumn Kelly, who caused a scandal in 2008 after they sold photographs of the wedding to Hello! magazine. The Prince of Wales and the Duchess of Cornwall also held their wedding blessing at the chapel in 2005. Prince Harry attended all three ceremonies, and has considerable experience of 21st century Royal weddings after acting as best man for his brother Prince William in 2011. Mr Knauf said: "Prince Harry and Ms. Markle are leading the planning process for all aspects of the wedding. "We look forward to sharing these details with you in the months ahead as decisions are made."
2017/11/28
How is Meghan becoming a British royal? Etiquette that she should not forget.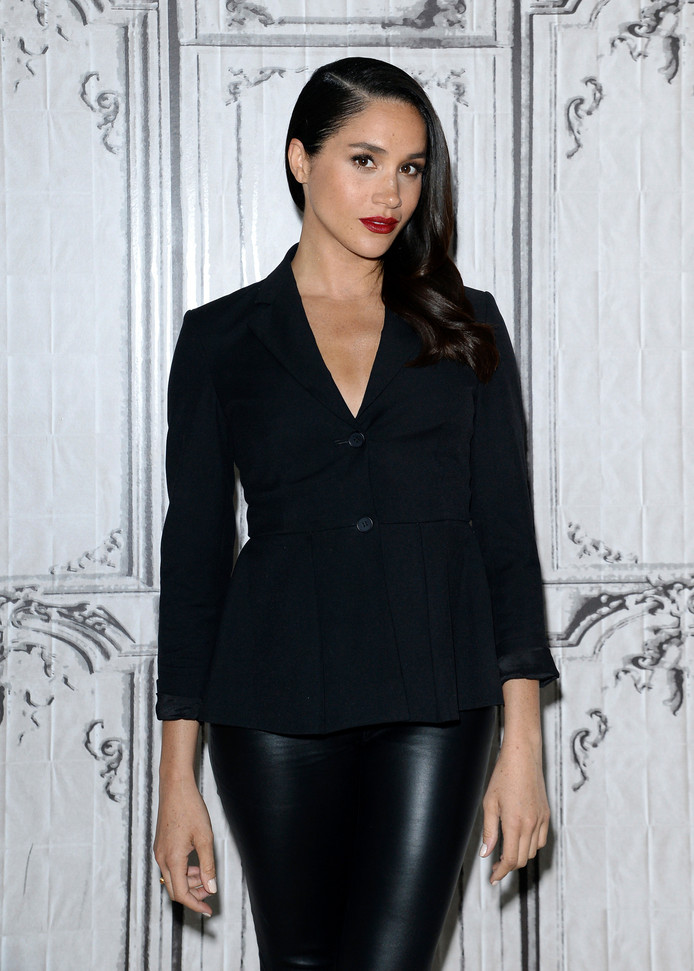 It takes some getting used to: as an American girl, raised in Los Angeles, suddenly finds herself between the upper class of the upper classes. The British royals. You will not get more on stand. Where should the 36-year-old Meghan Markle as a brand new princess in the making all be taken into account, if Prince Harry had not taught her endlessly? We put a few in order:
1. With dot on one: the eating habits
Anyone who has ever been in the United States knows: many Americans have different eating habits than many Europeans. After all, the majority of Americans are very happy to first cut all the food on the plate, put the left hand on the lap and then push the food in with the right hand. Preferably in a flowing creative movement, while varying from specifications. Tasty! Unfortunately. The British (and many others too) will look at it disapprovingly. You do eat with a knife and fork. You eat from the spoon from the side. You do not completely put the device in the mouth. Of course it is not done to cut all your food first as if it were a stew in the making. Also: elbows from the table, looking at someone when you talk to them, not pouring whole wine glasses and you only start eating when everyone has something. Multiple knives, forks and spoons? Work in from the outside. Your sign for bread is on the side of your plate. A soup bowl? It was not to lift him. Meghan probably will have already learned it all.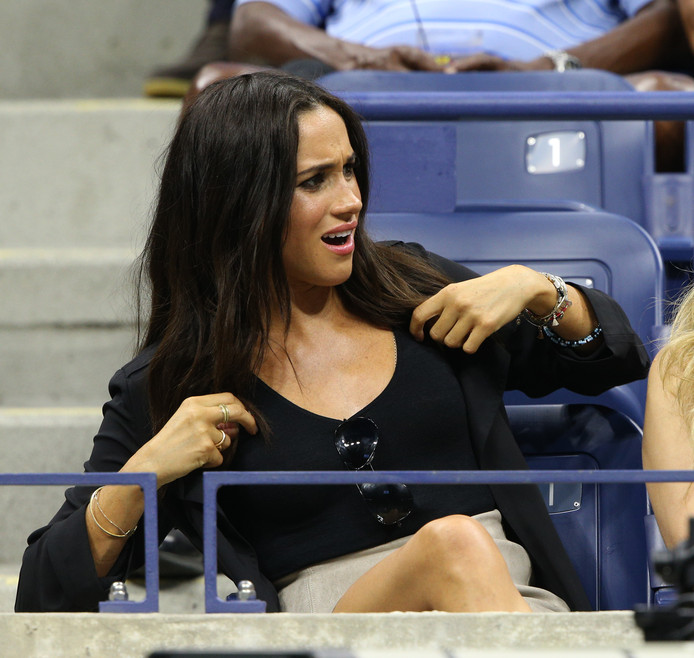 2. Cross the legs
It may sound strange, but as a chic woman it is not classy to throw your legs over each other while sitting, with your knees crossed. Meghan should only cross her legs at the ankles, and the upper legs should logically stay together. For a fatal attraction moment there is no place in the royal house, and those legs next to each other are neatly under a skirt. New to Meghan? It appears so. During her very first interview with the BBC she sat with her knees on top of each other next to her new love. Foei.
3. When do you introduce yourself?
We Dutch do not know otherwise. If you come to a party, you go around the circle to congratulate everyone with the birthday party, before you throw yourself on the pieces of cheese and slices of sausage. Americans do not do that anyway ('why on earth would you congratulate the mother of the birthday if she does not have a birthday?') Americans do introduce themselves to everyone when they come in. And they do not do that in England. That is what you imagine in chic parties for one person and that is up to the hostess. He then decides which other guests she wants to introduce to you. Who are the lucky ones who can shake your hand, that depends on your social status, age, whether you are looking for a partner, and whether you are a man or a woman. Just stepping on someone before you are presented does not really belong to fancy parties. Cozy is different.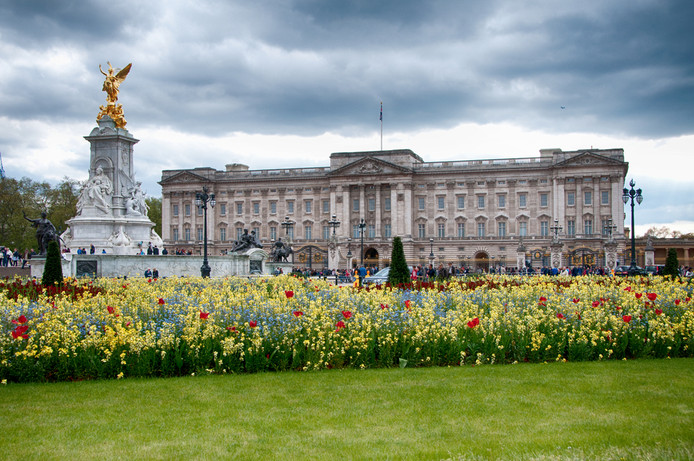 4. The conversation topic
For the British tabloids it is a subject that is not shunned: money. What does the dress cost? And the shoes? And where do the British royals buy their earrings, bags, scarves and other gadgets? However, talking about money is nicht im Frage for the royals. It is simply not to say that you are happy that you have scored that expensive dress in the maximum discount. Luckily for Meghan, she no longer has to pay attention to the little ones, if she ever did that at all. The British are extremely polite when they talk. Do you order something in a restaurant? Then ask 'Please may I have ..' and do not start with a compelling 'Can I have …' or 'For me the pasta'. The woman orders first. Thank you sir!
5. What do you do!
Meghan has the potential to grow into a true style icon, just like her sister-in-law Kate. With her character Rachel in Suits she has already shown that all kinds of different clothes are beautiful. In England, however, you have to be careful that you do not arrive under- or overdressed somewhere. A simple cocktail dress to a wedding? That is not possible. And when do you wear a hat? And how big is that hat? The most important thing is that you do not steal the show from the bride or the hostess. That will be difficult, as a royal couple.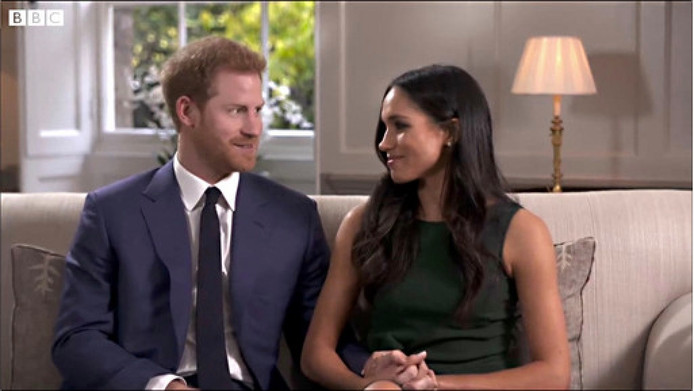 6. Presents
Christmas is around the corner, so it's time for Meghan to have her first royal christmas. But what do you give as a gift under the tree? For many Britons it is customary to give both family and good friends a present. The price and the multiplicity of the gift does not matter, contrary to perhaps in the United States. The story behind the gift is, certainly in the higher circles, a lot more important. The first edition of a special book, for example. That would be nice for The Queen. We wish her success, because just go on.
7. In England drink you tea!
Meghan can wave to her 'pumkin spiced latte' In England they drink tea. Preferably in the afternoon. The origin of afternoon tea stems from the fact that people used to eat late in the evening, and people got hungry around 17.00 hours. Of nobility or not, you are hungry anyway. An ideal moment for a snack to last for a while. In the past you were invited for a cup of afternoon tea by handwritten letter. The hostess pours in the tea herself. Snacks (small cookies, cakes and chocolates) are on large bowls where you can take one off. In addition: tea you drink with a cloud of milk.
Prince Harry: "Meghan would have been close friends with my mother".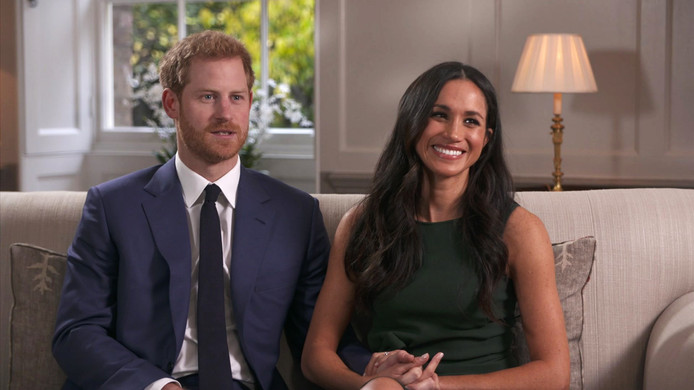 After months of silence, the British Prince Harry (33) and actress Meghan Markle (36) have given some more details about their relationship for the first time tonight. During an interview with the BBC they gave a glimpse into their love life. ,,Our relationship is always in first place." It was the question that burned everyone's tongue: how did Harry ask Meghan in marriage? That question was therefore answered immediately at the beginning of the interview. In their home in Kensington, Harry went to his knees while they were roasting chicken. The American could hardly wait until he asked the question. ,, Shall I give you the ring? ", Harry added. Today the couple announced to marry next spring. Until now, the two were very secretive about their relationship, but tonight they told in smells and colors how their love grew. "When I saw her, I knew I had a bit more trouble," laughed Harry, Meghan: "We were talking about what we wanted to do for this world right away, and we have so much in common."
Choice
The blossoming love created a long-distance relationship in which Meghan continuously flew back and forth between America, her homeland, and London. "You did not know what the time was," says Harry Meghan: ,,It was a choice, but we wanted to invest time in this relationship." Because their relationship soon came to lie under a magnifying glass, the dates were held at Harry's home. Harry: ,, We turned the whole process around. That offers other possibilities, which made us much closer. I can recommend all couples to leave the dates and just turn it around. "
Not used to
Although Meghan was already in the publicity as an actress, the amount of attention she got from her relationship with Harry surprised her. ,, I was surprised by what happened to me after six months of relationship. It is a misunderstanding that I would be used to this. As an actress, I was not really part of the tabloid culture. I had a fairly quiet life, I could fully focus on my work. So many untruths were published, so I decided not to read too much, especially to focus on our relationship. That is in the first place. "
Diana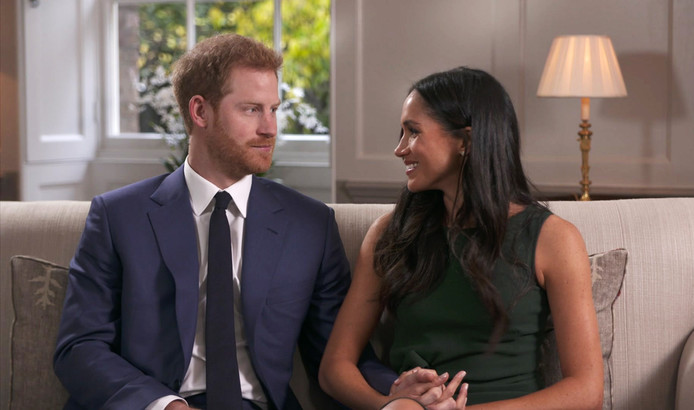 Diana also discussed during the conversation. In the engagement ring of Meghan diamonds were processed that belonged to Harry's mother. Meghan: "I got to know her a little bit through Harry and other acquaintances," Harry said, "They would have been big friends. "I miss her on these days, because I know that she would jump back and forth through the room with joy, but she is now doing it somewhere else." The relationship between Harry and Meghan began in June last year. At that time the son of Charles and Diana had already acquired a considerable fame. He was initially considered a true rebel for whom the British had a weakness. He was caught at the age of seventeen while he was drinking and smoking alcohol. In 2005 he adorned the front page of the British tabloids after he had walked around in a Nazi uniform at a fancy dress party. Harry attended the Sandhurst military academy and was twice as a helicopter pilot in Afghanistan. That is a completely different world from that of his fiancée. Meghan is from Los Angeles and visited the university where she studied performing arts and international relations. She chose a career as an actress and was seen in several well-known TV series and films. She was married from 2011 to 2013 with the American producer Trevor Engelson. That marriage remained childless.
Love nest Harry and Meghan counts only three rooms
After their wedding in the spring of 2018, Prince Harry and Meghan Markle will be staying at the seventeenth-century Kensington Palace estate. It is the cute building Nottingham Cottage, which is located next to the house of Prince William and his wife Kate Middleton. According to British media, Nottingham Cottage is known as a cozy place to stay, because it is the smallest building on London's royal territory. With two bedrooms, a small living room, kitchen and bathroom it looks a bit like a starter apartment. There is a garden in which the 33-year-old prince installed a hammock.
Pied-a-terre 'Nott Cott' once belonged to brigadier Sir Miles Hunt-Davis, the secretary of Prince Philip. Before it became Harry's bachelor's house in 2013, his two-year-older brother and Kate lived there. Then they moved to a 20-room apartment within the palace walls, with a value of 4.5 million pounds. According to the latest rumors, Harry and his American bride bobbed at a larger property; an apartment further with no fewer than 21 rooms. Why that has not gone through is not known. For the Los Angeles-born Meghan, her new home is not unknown territory. She visited her world-famous friend several times in London last year. Undoubtedly she will add her personal style to the house, as Duchess Kate gave the walls a lick of paint when she moved in.
Royal wedding planners get to work: 13 things on the to-do list before Prince Harry and Meghan Markle's big day
1. The date
Royal-watchers are waiting for Kensington Palace to confirm the date of the royal nuptials. Courtiers synced their diaries a while ago to fix a suitable day and make sure the Queen, the Prince of Wales and the Duke and Duchess of Cambridge and other royals could all attend. It is unlikely to be April when the Duchess of Cambridge is expecting her baby, more likely is March, or even May, after the third Cambridge sibling has been born.
2. The venue
St George's Chapel at Windsor Castle is a good bet. The 15th century church is still grand, but will allow for a smaller scale royal wedding compared with Westminster Abbey and St Paul's Cathedral.
3. The size of the guest list
More than 2,000 people attended William and Kate's wedding in 2011, whereas around 800 went to the Prince of Wales and the Duchess of Cornwall's religious blessing in St George's Chapel. The Queen's grandson Peter Philips had around 300 guests at his St George's wedding. The guest list will have to be finalised, including which dignitaries have to be invited. The Duke of Cambridge revealed how the Queen helped him. "I went to (the Queen) and said 'Listen, I've got this list, not one person I know. What do I do?"' he said. "And she went 'Get rid of it. Start from your friends and then we'll add those we need to in due course. It's your day."'
4. The best man and bridesmaids
The Duke of Cambridge is expected to be Harry's best man, or perhaps jointly take on the task with one of Harry's childhood friends. Prince George and Princess Charlotte are likely to be page boy and flower girl, but Ms Markle is also expected to choose some grown up bridesmaids from her close set of friends. She could make the wedding thoroughly modern by having a best woman.
5. Who will foot the bill?
For William and Kate's wedding, the costs including the church service, music, flowers, decorations, reception and honeymoon were split between the Queen, the Prince of Wales and Kate Middleton's millionaire parents. But the taxpayer picked up the bill for security at the event, including the 5,000 police officers, and the clear-up operation on the streets afterwards, with reports suggesting the total cost to the taxpayer came to between £10 million and £20 million.
6: Citizenship
Will Ms Markle become a British citizen? Perhaps, but not necessarily. When Canadian Autumn Phillips married the Queen's grandson Peter Phillips, she said: "I'm happy being Canadian and I'm proud of where I come from. So I'll keep my passport." Their children, Savannah and Isla Phillips, are said to hold dual British and Canadian citizenship, which would pave the way for dual citizenship for any children Harry and his bride might have.
7. Will Ms Markle have to get a visa?
Technically yes. The rule is that all non-European nationals must obtain a visa if they want to come to the UK in order to marry. Ms Markle could apply for a Family Visa if she wants to live with fiance Harry in the UK for more than six months. Fees range from £993 to £1,583. Decisions by the Home Office can be made on the same day via the premium service or sometimes take up to 12 weeks. There is unlikely to be any hold-up for the future HRH.
8. The dress designer
Bridal-wear designers around the world will be hoping to get the call for this royal wedding. Actress Ms Markle appeared in an Anne Barge ballgown wedding dress for her role as Rachel Zane in Suits, and her own first wedding to TV producer Trevor Engleson saw her wear a sleek, strapless, floor-length white dress with diamante detail. Her stylist and close friend Jessica Mulroney runs the bridal store Kleinfeld Hudson's Bay in Toronto, so it is likely Ms Mulroney will be Ms Markle's first port of call for help picking out dress amid great secrecy. Bookmakers Coral currently have Erdem Moralioglu as the favourite at 1-3. Sarah Burton who designed Kate's dress is at 2-1 and Vera Wang at 5 -1.
9. The invites
The Lord Chamberlain's Office at Buckingham Palace is responsible for organising royal weddings. Under the guidance of Harry's private secretary, Edward Lane Fox, they will deal with the ceremonial aspects of the day. From the sending of the usually gold embossed invitations, to arranging any royal carriages, the nuptials and the schedule of the day, the Royal Household staff, with their meticulous planning and tried and trusted procedures – are skilled at executing smooth-running ceremonies and celebrations for royal VIPs. Ms Markle is an expert calligrapher, who used to craft invitations for celebrity weddings, so will be heavily involved in the arrangements. The day-to-day running of the Lord Chamberlain's Office falls to the Comptroller, Lieutenant Colonel Sir Andrew Ford.
10. Cake and flowers
From choosing the wedding cake to picking the flowers, Harry and Ms Markle will be busy as they prepare for their big day. The wedding bouquet is likely to have myrtle in it, a tradition for royal brides.
11. Honeymoon
A honeymoon will be booked, perhaps to Africa, a continent much loved by Harry and Ms Markle and the couple will be hoping to keep the destination a secret. They could return to Botswana, the scene of their first holiday where they camped out under the stars, or adventurous Ms Markle and Harry may head elsewhere for their post-wedding break.
12. Coat of Arms
The royal bride and groom will also have to approve Royal Collection wedding souvenirs, decide on a design for their cyphers and look at their Conjugal Coat of Arms.
13. Joint website
A new official website will be launched for the royals after their wedding, as well as, most likely, one celebrating the day. After their wedding, Harry and Meghan will also have to decide whether to split off from William and Kate and create their own foundation, or rebrand the Royal Foundation of the Duke and Duchess of Cambridge and Prince Harry to include Ms Markle.
Harry and Meghan for the first time on an official visit – Meghan Markle, the future wife of Prince Harry, will be on her first Friday with her fiancé for an official visit. The two go together to Nottingham, Kensington Palace announced today. "Prince Harry is looking forward to introducing Mrs. Markle to a community that has become very special to him", says the announcement on Twitter. Harry takes Meghan to a charity fair in the context of World Aids Day. He would like to introduce the actress to the people behind the organizations who support people with HIV and AIDS. Yesterday Harry and Meghan announced that they are getting married. The ceremony will take place in May at Windsor Castle. So far the two have hardly shown themselves in public. The first time was in Toronto in early October during the Invictus Games organized by Harry. Yesterday the two performed at Kensington Palace with their engagement news.
THE TIMELINE OF OUR LOCAL NEWSPAPER GAVE THE "PRIMEUR" AT 4.43PM GMT+1 (3.43PM UK): "Prince Harry and his fiancée Meghan Markle will get married at the St. George's Chapel in Windsor. The marriage will take place in May 2018. That is what Kensington Palace announced today. Queen Elizabeth II has given permission for the wedding to take place at this location."
Prince Harry and American actress Meghan Markle announced on Monday they were getting married next year, saying their relationship had blossomed "incredibly quickly" after meeting on a blind date. Harry, 33, the Queen's grandson and fifth-in-line to the throne, and Markle, 36, best known for her role in the U.S. TV legal drama "Suits", said they had got engaged in London this month and will wed in the spring next year. The news was welcomed around the world – here is how newspapers in the UK and beyond reacted:
2017/11/27
Prince Harry and Meghan Markle engaged: 'She didn't even let me finish!' Couple describe 'sweet, natural and very romantic' proposal – It started with a blind date. They fell in love under the stars in Botswana. When the Queen's corgis gave their seal of approval, a Royal wedding was inevitable. Prince Harry and Meghan Markle, who announced their engagement on Monday morning, have told how they fell in love in a secret romance conducted in their "cosy" cottage, culminating in a proposal over a roast chicken supper. The couple, who saw each other every two weeks during their 16-month relationship, disclosed how the Royal family helped their relationship blossom, with the "incredible" Queen and "fantastically supportive" Duchess of Cambridge helping the American actress settle in. With a ring incorporating diamonds belong to his Diana, Princess of Wales, the Prince spoke emotionally about how his late mother would be part of their "crazy journey", with the woman she would be "thick as thieves" with. In a 20-minute interview following their engagement announcement, the Prince and Ms Markle also shared their hopes for the coming years, from having a family in the near future to setting off around the Commonwealth to carve out their joint future as working Royals. "The fact that I fell in love with Meghan so incredible quickly was confirmation to me that all the stars have aligned and everything was just perfect," said Prince Harry. "This beautiful woman just tripped and fell into my life. We're a fantastic team,  we know we are and over time we hope to have as much impact as possible." The news of their engagement came after days of frenzied speculation with, in true modern fashion, a tweet from Clarence House. The Prince of Wales, it said, is "delighted to announce the engagement of Prince Harry to Ms Meghan Markle", with a Royal wedding pencilled in for the Spring. The Queen and Duke of Edinburgh said they "are delighted for the couple and wish them every happiness". The Prince of Wales and Duchess of Cornwall are "thrilled" and "very happy indeed", while the Duke and Duchess of Cambridge, their new neighbours, said: "It has been wonderful getting to know Meghan and to see how happy she and Harry are together." Ms Markle's parents, Doria and Thomas, added to the congratulations, in a statement issued by Kensington Palace. "We are incredibly happy for Meghan and Harry," they said. "Our daughter has always been a kind and loving person. To see her union with Harry, who shares the same qualities, is a source of great joy for us as parents. "We wish them a lifetime of happiness and are very excited for their future together." Prince Harry, 33, had sought the permission of both his girlfriend's parents, getting down on one knee in November in the Nottingham Cottage home they now share in the heart of Kensington Palace. By the afternoon, the happy couple had stepped out into the Palace's White Garden for their first photographs as betrothed, stepping along the pathway dedicated just this summer as a memorial to Diana. Prince Harry declared himself "thrilled" and Ms Markle "very happy". Answering questions posed by waiting journalists, the Prince laughed as he declared he knew his girlfriend was the one "the very first time we met" before they left with their arms around each other and heads affectionately close together. Later, still giggling with the novelty of their news, they sat down for an interview with the BBC's Mishal Husain, disclosing for the first time how they had managed to fall in love across the Atlantic, and with the pressures of Royal life.
How they met. Set up by a mutual female friend, whom they declined to name, the Prince and a then-stranger were persuaded onto a blind date. Ms Markle, who as an American knew little about the specifics of Royal life, asked nothing of the man she was being set up with, other than "was he nice?" "Because I'm from the States you don't grow up with the same understanding of the royal family. And so, while I now understand very clearly there is a global interest there, I didn't know much about him and so the only thing that I had asked her when she said she wanted to set us up was, I have one question: 'Well, is he nice?' "Because if he wasn't kind it just didn't seem like it would make sense." Prince Harry, too, knew little about his blind date, having never watched her television show Suits. "I'd never even heard of her. I was beautifully surprised when I walked into that room and saw her sitting there. I was like wow I really have done well,I've got to up my game." After one date, they immediately arranged to see one another the following day. "And then it was like, right, diaries. We need to get the diaries out and find out how we're going to make this work, because I was off to Africa for a month, she was working. And we just said right where's the gap? And the gap happened to be in the perfect place," the Prince said. Several weeks later – their third date – they carved out five days for a camping trip to Botswana. "We camped out with each other under the stars," Harry said. "She came and joined me for five days out there, which was absolutely fantastic. "We were really by ourselves, which was crucial to me to make sure we really got to know each other." After that, and in between the gruelling Suits filming schedule, the couple flew backwards and forwards between London and Toronto every two weeks, unnoticed by the public for months."
 How love blossomed: With the modern world of smart phones making it too difficult to date publicly, they instead spent time with "cosy nights in in front of the television, cooking dinner in our little cottage", said Prince Harry. "It's made us a hell of a lot closer in a short space of time. "For us, it's an opportunity for really getting to know each other without people looking or trying to take photos on their phones." While hidden away in Nottingham Cottage, they spent time with Ms Markle's new brother and sister-in-law as well as taking tea with the Prince of Wales and Queen. "William was longing to meet her and so was Catherine, so you know being our neighbours we managed to get that in quite a few times now," said Harry. "Catherine has been absolutely amazing, as has William as well, you know, fantastic support." "Just to take the time to be able to go on long country walks and just talk," said Meghan, who said the relationship, short in 21st century terms, had not felt like a whirlwind to them. "I think we were able to really have so much time just to connect and we never went longer than two weeks without seeing each other, even though we were obviously doing a long distance relationship. So we made it work."
The proposal: Like their courtship, the proposal was also home-grown. "Just a cosy night," said Ms Markle, in which they were "trying" to roast a chicken. "It was just an amazing surprise, it was so sweet and natural and very romantic. He got on one knee." Asked whether she had immediately said yes, she told the Prince: "As a matter of fact I could barely let you finish proposing, I said – can I say yes now?"  "She didn't even let me finish," said Harry. "She said 'can I say yes, can I say yes' and then there were hugs. "I had the ring in my finger and I was like 'can I give you the ring?' She goes 'oh yes the ring'. "So no it was – it was a really nice moment, it was just the two of us and I think managed to catch her by surprise as well."
A Royal welcome: The Queen is "delighted", the Prince of Wales invited her for tea and Harry's aunts on the Spencer side have spent time with the happy couple. Ms Markle, who has two dogs of her own but has only brought one to the UK, even won over the toughest critics in the family: the corgis, who sat happily on her feet during tea. Disclosing she has met the Queen several time, she said it had been "incredible" to get to know her through her grandson's eyes. "It's incredible to be able to meet her through his lens, not just with his honour and respect for her as the monarch, but the love that he has for her as his grandmother. "All of those layers have been so important for me so that when I met her I had such a deep understanding and of course incredible respect for being able to have that time with her. "She's an incredible woman." Chipping in, Harry told her: "And the corgis took to you straight away. "I've spent the last 33 years being barked at; this one walks in, absolutely nothing. Just wagging tails and I was just like 'argh'." He added: "The family together have been absolutely a solid support. My grandparents as well have been wonderful throughout this whole process and they've known for quite some time. "So how they haven't told anybody is again a miracle in itself. But now the whole family have come together and have been a huge amount of support." The Prince also told of his meetings with his future mother-in-law, proclaiming her "amazing". However he is yet to meet Ms Markle's father, Thomas, but has spoken to him on the telephone and did ask for permission to marry his daughter.
'I tried to warn you'. On going public with their relationship last year, which saw Kensington Palace issue an extraordinary statement from the Prince asking for privacy for his girlfriend, the couple admitted they had been unprepared. "I think I can very safely say, as naive as it sounds now having gone through this learning curve, I did not have any understanding of just what it would be like," said Ms Markle. The Prince added: I tried to warn you as much as possible, but I think both of us were totally surprised by the reaction. "I think you can have as many conversation as you want and try and prepare as much as possible, but we were totally unprepared for what happened after that." As a mixed-race woman, Ms Markle said, she had found some of the reaction to her ethnicity "disheartening", adding: "It's a shame that that is the climate in this world to focus on a matter that's discrimina-tory. "But I think at the end of the day I'm really just proud of who I am and where I come from." Her parents and close friends, she said, were a little concerned by her new-found public image, but were quickly won over after realising "they also had never seen me so happy". "I know that I'm in love with this girl and I hope that she's in love with me," Prince Harry said, of the moment he realised she would be taking on a "media storm". "But we still had to sit down on the sofa and have some pretty frank conversations to say 'what you're letting yourself in for is a big deal and it's not easy for anybody'. "At the end of the day, she chooses me and I choose her and whatever we have to tackle it will be us together as a team. "She's capable of anything and together there's a hell of a lot of work that needs doing."
The future. Children, it appears, may not be far away. The Prince deflected the question of having them immediately, saying only that it would be "one step at a time and hopefully we'll start a family in the near future". More clear is their plan for life as working Royals. Ms Markle, who confirmed she has given up her career as an actress, said she was keen to use her new platform to put a spotlight issues she was already passionate about, saying: "It's a new chapter." "The fact that I know she will be unbelievably good at the job part of it as well is obviously a huge relief to me," said the Prince. "For me it's an added member of the family. It's another team player as part of the bigger team. "Both of us have pas-sions for wanting to make change for good. With lots of young people running around the Commonwealth, that's where we want to spend most of our time. "There's a lot to do."
Nottingham Cottage: the cosy two-bed in Kensington that will make Meghan and Harry's first home – Meghan Markle is to move in with Prince Harry at Nottingham Cottage, a snug, two-bedroomed property in the grounds of Kensington Palace. The cottage was previously occupied by the Duke and Duchess of Cambridge, who used it as their London base for around two-and-a-half years. Just a stone's throw from Kensington Palace, Prince Harry's childhood home, the cosy property, known by royal insiders as "Nott Cott," boasts two bedrooms, two reception rooms,  a bathroom and a small garden. Nottingham Cottage is one of the smallest properties within the grounds of Kensington Palace and was formerly the home of the Duke of Edinburgh's private secretary, Brigadier Sir Miles Hunt-Davis, and his wife Gay.  Princess Diana's sister Lady Jane Fellowes and her husband Sir Robert Fellowes also lived there. The ceilings are said to be so low, the Duke of Cambridge had to "stoop" to avoid banging his head on them. An ideal starter home for newlyweds, the property also provides fantastic access to the trendy shops, boutiques and spas on Kensington High Street with which Miss Markle, 36, is already familiar. Having stayed with Prince Harry, 33, at the private, self-contained cottage whenever she has flown over from Toronto to visit him, she will already feel very much at home there. Photographs of her former home in Toronto suggest that she favours a minimalistic, monochrome colour scheme with plenty of soft furnishings, coffee table books and floral arrangements. She is likely to want to put her own mark on what has for four years, been a batchelor pad. The Duchess of Cambridge is said to have redecorated it to her own taste when she first moved in. The Duke and Duchess of Cambridge lived there, when in London from July 2011, moving in permanently when they left Anglesey. It is where they took Prince George following his birth in July 2013 and spent their first few months as a family-of three before moving out that autumn. Prince Harry moved in shortly afterwards and has lived there ever since. The first thing he reportedly did when was install a hammock in the yard. It is not known whether he and Miss Markle will employ their own staff. The Cambridges employed Italian housekeeper, Antonella Fresolone, who worked as a housemaid for the Queen for 13 years, to run their home when at Nottingham Cottage as well as in Anglesey. Joining the happy couple though, will be Miss Markle's two rescue dogs, Guy the beagle and Bogart the Labrador cross, in quarantine following their cross-Atlantic move from Toronto. King William III and Queen Mary II bought Nottingham House from sec­retary of state Daniel Finch, the Earl of Nottingham, for £20,000 in 1689. It was subsequently remodelled into the palace by Christopher Wren, the architect who designed St Paul's Cathedral.
Prince Harry and Meghan Markle to marry: Couple 'thrilled' as they pose for photos after engagement – Prince Harry has declared that he is "thrilled" as he and bride-to-be Meghan Markle made their first public appearance since the announcement of their engagement. The Prince, 33, and the 36-year-old American actress stepped out briefly in front of the cameras hand in hand at an open-air photocall in the Sunken Garden at Kensington Palace. Their long-anticipated engagement was announced by the Prince of Wales on Monday morning with a statement saying the couple, who have been dating for 16 months, will marry in the spring next year. A beaming Ms Markle, in a white belted coat, clutched Harry's hand with both of her hands as they posed briefly and showed off her diamond engagement ring – designed by the prince himself. Asked when he knew that Ms Markle was "the one", Harry joked: "The very first time we met." The couple will this afternoon be interviewed by the BC's Mishal Husain for a programme that will be screened at 6pm. Ms Markle said she was "so very happy, thank you" to be engaged to Harry. The prince said he was "thrilled, over the moon" adding: "Very glad it's not raining as well." The couple were smiling and giggling throughout their appearance. When Harry was asked how he proposed, Ms Markle replied "Save that", with Harry adding: "That will come later". Kensington Palace said the prince designed Ms Markle's engagement ring himself – using two stones which belong to his late mother. The two outside stones are diamonds from the personal collection of Diana, Princess of Wales. At the centre is a diamond from Botswana, a country that holds special significance for Harry who has visited many times since he was a child. It is also a place the couple has spent time together over the last year and a half, Kensington Palace said. The band is made of gold and the ring was made by Cleave and Company, Court Jewellers and Medallists to Her Majesty The Queen. Earlier, the Queen and Duke of Edinburgh said they were "delighted" for their grandson and his bride-to-be, and "wish them every happiness". The Duke and Duchess of Cambridge said: "We are very excited for Harry and Meghan. It has been wonderful getting to know Meghan and to see how happy she and Harry are together." Ms Markle's parents wished their daughter and Harry "a lifetime of happiness", adding: "We are incredibly happy for Meghan and Harry. "Our daughter has always been a kind and loving person. To see her union with Harry, who shares the same qualities, is a source of great joy for us as parents." Visiting Poundbury in Dorset on Monday, the Prince of Wales said he was "thrilled" and  "very happy indeed" for Prince Harry and Meghan Markle. Fifth in line to the throne Harry has been dating Ms Markle – who found fame in the US legal drama Suits – since the summer of 2016. Their 16-month whirlwind romance blossomed when they met through mutual friends in London, and the pair have been almost inseparable in recent months. The much-anticipated news was confirmed by the Prince of Wales in a brief statement issued by Clarence House.
Ms Markle will become an HRH and a senior royal after marrying Harry and joining the Windsors. She is expected to become a duchess – just like Kate Middleton did when she became the Duchess of Cambridge after saying her vows in 2011.
2017/11/26
A very Royal Christmas: Could Meghan Markle join Prince Harry at Sandringham – and how would she change things? – Hat shops in the vicinity of Clarence House, beware! The engagement of Prince Harry and Meghan Markle is said to be imminent. Bookies have called off all bets, and the BBC is allegedly primed to make an announcement. Earlier this week, the 36 years old Meghan flew into London and was spotted shopping on the King's Road in Chelsea – home to Peter Jones, the sacred temple of the upper-middle classes. Kate Middleton was often sighted here, in the period before her engagement to Prince William. It is an excellent place to buy presents for the future in-laws. No need to spend a fortune: modesty is the name of the day with royal presents. Humour is prized, but no flashing reindeer antlers, please. Meghan has just finished filming legal drama series, Suits, and the signs suggest that she has left the cast for good, packing up her life in Toronto. It is even said that she has made arrangements for her Labrador shepherd cross, Bogart, and beagle, Guy to join her in London. The surest sign of all, as any dog owner will know, that Meghan might be moving to the capital. Certainly, everything points to her staying in Britain over the festive season – just as she did last year, when she and the prince bought a tree together in Battersea Park. Yet, should Meghan want to spend Christmas Day with Harry, tradition dictates they would have to be engaged. The Queen's children, grandchildren and their spouses, invariably go to Sandringham from Christmas Eve to Boxing Day. Other-halves are not normally invited until married into the family – the Duchess of Cambridge didn't spend Christmas at Sandringham until 2011. But, with Meghan's family in the US, it isn't a stretch to imagine that the rules might be relaxed to include betrothed couples. So how might Meghan fit in with the royals this Christmas – even if she doesn't make it onto the Sandringham guest list? In the build-up, Harry and Meghan will have plenty of time to themselves to enjoy festive London. The prince currently has no official engagements in his diary. Of course, it is far too early for Meghan to take up any official duties herself. Still, she could keep the pregnant Duchess of Cambridge company – while William goes on a solo tour to Finland on November 29 – to get a taste of life as a royal wife. More likely than not, however, the long-distance couple will be free to enjoy each other's company and that of Harry's close circle of friends. Mostly married themselves, they will welcome Meghan into a world of west London dinner parties; much more muted than in their 20s. (Though, if Harry does want to give his girlfriend a blast of the old days, he can whisk her down the road from Kensington Palace to the new outpost of his favourite nightclub, Mahiki). Last year, after spending a blissful week in December together, Prince Harry dropped Meghan at Heathrow, so she could fly home to spend Christmas with her family in California.  Should an engagement be forthcoming, or the rules relaxed, Meghan may yet find herself invited to Sandringham in five weeks time. If so, she will be expected to fit in with a pattern of events that, in many ways, has remained unchanged since the time of Queen Victoria, Prince Harry's great-great-great-great granny. Christmas Day itself follows a strict timetable. Everything – from the family's arrival times to when they walk the dogs, eat and sleep, is allocated a slot. Lunch itself is reportedly restricted to a mere 50 minutes. The morning dictates a walk for the entire royal party – all 330 feet of it, led by Prince Philip – to St Mary Magdalene Church, (although the Queen is driven), where the service lasts for around 45 minutes. The Queen takes Christianity – and her role as Supreme Governor of the Church of England – extremely seriously. Sober clothes (no ripped jeans, thank you very much) and a warm coat, to keep the Norfolk chill at bay, are ideal. Remember: it will be cold, both indoors and out. That grey oversized scarf Meghan was pictured wearing on the King's Road this week, should definitely go in the suitcase. Sandringham itself is a mock Jacobean residence set in 20,000 acres of Norfolk countryside. Bought by King Edward VII in 1862, it has been the centre of royal operations throughout the Queen's life. Her father King George VI adored it: "I have always been so happy here and I love the place," he said, choosing to spend his final days there, in 1952. Consequently, the Queen is devoted to Sandringham. Every year, she stays throughout January, hosting shooting parties, and giving dinners for friends and neighbours. The estate is also home to her beloved Royal Stud and, during her winter stay, she spends much of the time discussing the stables – so Meghan would be well-advised to take an interest in horses (dogs, that other great royal love, already being in the bag). Meghan can expect full immersion in the Royal family festivities. Over three days, they celebrate much like the rest of us – putting the finishing touches to the Christmas tree, exchanging cheap and cheerful presents, and playing card games and charades. Paper hats are a must – coming from the family's bespoke crackers, made by the Dorset company Celebration Crackers who also supply Selfridges and Liberty – for all, except the Queen. There are German customs in abundance, a hangover from Queen Victoria and Prince Albert. The family follow the tradition of opening presents on Christmas Eve; known as 'Heiligabend Bescherung'. And there is a formal dinner on December 24, with the men in black tie and the women in gowns, their most expensive jewels and tiaras. Bling appears to be the order of the day. Last year, the Queen delivered her Christmas message from Sandringham, against the backdrop of a gold-bauble festooned tree. The shade may be a royal favourite, with this year's Windsor Castle 20 foot Nordmann Fir already having been delivered and decorated with glittering gold stars and pine cones. After lunch, the family gathers to watch granny's broadcast. She recorded the first televised Christmas message, in 1957, at Sandringham. Meghan is said to have already met the Queen, and whispers suggest that Harry has asked his grandmother for permission to marry (as fifth-in-line to the throne, he must seek her blessing if he wants to retain his right of succession). The entire clan will be in attendance: the Queen, Prince Philip, William and Kate and their children, Prince Charles and the Duchess of Cornwall, Princess Anne, Prince Andrew, Prince Edward and Sophie Wessex, and their children and grandchildren. Everyone except Sarah Ferguson, then. Ever since Fergie was photographed having her toes sucked by financier John Bryan in 1992, Prince Philip has insisted that she cannot stay in any house he is occupying. The Queen has gone along with her husband's request, only relenting to let Fergie across the threshold when he is away. Meghan should steer clear of voicing her views on such family politics. In fact, strong opinions are best avoided, until married. Far better to go prepared with small talk about art, gardening and vintage Aston Martins to charm Prince Charles over the Christmas pudding. Humour, self-deprecation and a winning smile will also be vital ingredients. Nor should she worry about being an American divorcée (Meghan was previously married to American TV producer Trevor Engelson from 2011 to 2013). Not only are Prince Harry's father, uncle and aunt divorcés, they are all of foreign stock. Between the 1660 wedding of King James II to Lady Anne Hyde, and the 1981 marriage of Prince Charles and Diana, no heir to the throne married an English woman. And, of course, Uncle David – King Edward VIII – married the most famous American divorcée of all, Wallis Simpson. Best not to mention her at lunch, though, Meghan – she still causes palpitations. The following day, Meghan should join the traditional Boxing Day shoot. No need to take out any pheasants herself – the Duchess of Cambridge took lessons before picking up a shotgun. Best to fit in though; green tweeds are the order of the day. On the flatlands of Norfolk, the wind comes in straight from Siberia. So wrap up warm, Meghan. But remember: it's you who could really bringing a breath of fresh air to the Royal family this Christmas.
2017/11/25
Weekends at Soho Farmhouse, dinners with the in-laws, and a possible wedding to plan – Meghan moves to London – The countdown began this time last year. In November 2016, in a break with tradition, Prince Harry released a statement confirming his relationship with American actress Meghan Markle, imploring the press to cease their hounding of her. "This is not a game," he said, "it is her life." It was an unusual move, but one that many felt was typical of a prince who has such a profound connection with the British public. He was appealing to "fair-minded people" who would understand that he merely wished to protect his beloved. A slap on the wrist to the international press well and truly delivered, it was clear this was no fling. Could an engagement announcement be imminent? Over the course of the last 12 months, and the countdown clock has been reset time and again. Last December, there was the sighting of the couple buying a Christmas tree in Battersea Park – was the prince planning a festive announcement? Then came the rumours of a private meeting with the Queen at Balmoral. Perfectly natural, royal commentators said, that he would want Granny's blessing before taking a further step. Then, this summer, there were the love-filled looks exchanged in the crowd at the Invictus Games in Toronto. And yet the summer came and went with no engagement. But this week the rumour mills started up again in earnest. A flurry of articles filled the American gossip columns, as speculation mounted that the prince had proposed.  Reports told of removals vans at Markle's Toronto apartment. "Movers were seen there yesterday and today," said Us Weekly. "Meghan has officially moved out." Then came rumours that Markle had resigned from her day job and would no longer be appearing in Suits, the legal drama that made her name – a clear sign, sources said, that she was preparing to move to London to live with her beau and become truly ensconced in the royal circle. A cryptic message posted on Instagram by her body double on the show further hinted at big changes in the actress's life. "Wishing you all the happiness in the world Bella #youdeserveitall," wrote Nicky Bursic under a photograph of herself with the star. Meanwhile in the UK, on Thursday, bookmakers pulled all bets regarding the couple's engagement amid rumours that the BBC had been primed for an announcement. William Hill received a request from a member of the public on Wednesday morning asking for odds on the couple already having married. A secret elopement certainly would be an incredible break with royal tradition. More likely, say watchers, is that the prince proposed in August while the couple were on holiday in Africa and chose to keep the engagement quiet. His brother proposed while holidaying in Kenya, with Clarence House announcing the news a month later. Some have speculated an announcement could be imminent if the prince wishes to bring his girlfriend to Christmas at Sandringham, although protocol and tradition dictate that only spouses are permitted to join the Royal Family for the festivities. Nonetheless, the latest odds at the time of going to press put the likelihood of Markle spending Christmas Day with the Queen at 8/11. But with some commentators saying that the couple wouldn't dream of setting a date until after the Duke and Duchess of Cambridge have welcomed their third child, due in April next year, the waiting game continues. And so, if indeed we have a little while to go before Prince Harry becomes the second royal to become engaged to an American divorcee, what do the coming weeks look like for Meghan, as she becomes fully ensconced in the prince's inner circle? She will live, it is thought, at Nottingham Cottage on the Kensington Palace estate, where the prince has lived for some time now; the Duke and Duchess of Cambridge used to live there before they had children. A self-contained, cosy cottage, it has been the perfect base for the prince as it's private, but still only a stone's throw away from his brother and sister-in-law, who live in Apartment 1a, the 22-room former home of Princess Margaret. It will make the ideal first home for the couple, says Prince Harry's biographer, Penny Junor. "It has everything going for it. It's in the centre of London so she can go off shopping and do whatever she wants. It's secure there. That is his home." Many speculate that they won't stay in London for long. Rumour has it they are looking to secure a house in the Cotswolds as they like visiting Soho Farmhouse. Matthew Bell, commissioning editor at Tatler, says the couple run in very different social circles to the Duke and Duchess of Cambridge. "Kate and William go to Anmer in Norfolk to escape, but Harry likes hanging out with fun people, more showbiz people. Meghan is that, a showbiz person. So they're more likely to be in the slightly more fun, fast set, and not miles away from London. "There's talk of him possibly getting somewhere in the Cotswolds because they like Soho Farmhouse. I think that's quite telling. It's basically London out there – it's not really the countryside at all." Their main base will continue to be Kensington Palace, where they will live in close quarters with the royal family when they're in London. The royals are said to be very fond of Meghan already. "My understanding is that they're very happy for him, I think everybody wants to see Harry happy and settled with someone that makes him happy," says Junor, who thinks Meghan will be keen to use her position (if she does indeed become a member of the royal family) to do good. "They are both people who are very much committed to making the world a better place. I think they'll be quite an extraordinary double act, because she clearly has an agenda herself." "She cares about a lot of important things, as he does. She's not just a pretty face. And if she is giving up her career in order to be a member of the British royal family, then I think she'll be doing it very much with a view to using that position to make a difference in the world." If Meghan is to make her life on this side of the pond in full glare of the royal spotlight, she will need a tight circle of trusted friends around her. Luckily, she is said to be very much "in" with the prince's crowd already. The couple first met through a mutual friend – Markus Anderson, the Toronto-based consultant for private members club Soho House, who is reported to have facilitated the early stages of their relationship, with much of their time together spent at Soho Houses around the world. Meghan counts Misha Nonoo, who used to be married to Alexander Gilkes, Old Etonian and friend of the princes, among her closest friends. And when she attended the wedding of Harry's close pal Tom "Skippy" Inskip to Lara Hughes-Young this summer, reports revealed that Lara had been singing Meghan's praises for months. "Harry still has the same friends he's always had," says Bell. "I wouldn't be surprised if he adapts more to her social life, as opposed to the other way round. " "He has definitely calmed down," he adds. "They're both grown-up but still quite fun. A bit more interesting than William and Kate." And what will happen when the announcement finally comes? Are we in for a repeat of the Duke and Duchess of Cambridge's wonder-fully lavish wedding? Not likely, says Junor. "I wouldn't be sur-prised if he went somewhere much more low-key. That kind of full-blown ceremonial affair would sit uncomfortably with him. "He does a lot of work with disadvantaged people. To then go and play the royal prince who has the most slap-up wedding costing hundreds of thousands of pounds wouldn't sit comfortably." If you believe those sources that say they won't announce anything until after William and Kate's baby is born, then the couple have a few months yet to make a new life together in London – before they plan the most low-key showbiz wedding of the century.
2017/11/21
The story behind the pearl necklace which the Duchess of Cambridge borrowed from The Queen last night
Despite having access to one of the world's most extensive jewellery collections, the Duchess of Cambridge has been relatively restrained when it comes to borrowing royal jewels. But a special occasion calls for a special accessory, and at last night's dinner to celebrate the Queen and Prince Philip's 70th wedding anniversary, the Duchess wore a four-strand pearl choker belonging to the Queen. Paired with a black lace Diane von Furstenberg gown, the choker added a vintage touch to the Duchess's look, while calling to mind her husband's late mother, Princess Diana, who was renowned for her love of pearls. It comes as no surprise then to learn that Diana once borrowed that same necklace, wearing it to a state banquet in 1982 (incidentally, the year Catherine was born). 
The choker was originally commissioned by the Queen using cultured pearls that were a gift from the Japanese government, and she wore it regularly in the 1980s and 1990s. The four strands of pearls are fastened with a diamond clasp, which on Her Majesty and Princess Diana sat at the base of the throat, but on the Duchess can be seen resting a little lower, on the clavicle. Following in the Queen and Princess of Wales' footsteps, the Duchess also paired the choker with pearl earrings. She wore a pair of Collingwood pearl and diamond earrings that had been given to Diana as a wedding present and appear now to have been passed on to the Duchess, who previously wore them in July at a state banquet for visiting Spanish royals. Like her late mother-in-law, the Duchess has a penchant for pearls. This July she was photographed wearing a three-strand pearl and diamond bracelet that also belonged to Princess Diana, while pearl earrings by Annoushka and Kiki McDonough are a trusty part of her everyday jewellery wardrobe.
However unlike Diana, who was known for her bold and sometimes daring jewellery choices – she owned a number of chokers and memorably wore them as headbands – the Duchess of Cambridge has a more reserved approach, usually accessorising with a pair of statement earrings if the occasion calls for it. Last night's reception at Windsor Castle is one of a handful of occasions on which she has worn royal jewels. These include the Lover's Knot tiara she has twice worn at Diplomatic receptions at Buckingham Palace, the Nizam of Hyderabad diamond necklace she wore at the 2014 National Portrait Gallery Gala, and, of course, the Cartier tiara lent to her on her wedding day. This is the first time she has opted for a choker-style necklace and, given how many similar styles are in the Spencer family collection, it begs the question of whether she may continue the trend. Her choice of accessory also pays tribute to the focus of the celebrations: Her Majesty the Queen, who can be seen wearing a three-strand pearl necklace in the official portrait released to mark her platinum wedding anniversary. The Queen also pairs her pearls with matching earrings, adding a pop of colour to her cream dress with a gold, diamond and carved ruby Scarab brooch by British jeweller Andrew Grima that was a gift from her husband in 1966. Such gifts aren't always a guarantee of a marriage's longevity, but judging by the couple's united front 70 years on, they surely help.
2017/11/20
THE QUEEN AND PRINCE PHILIP SMILE FOR THE CAMERA IN THEIR OFFICIAL 70TH ANNIVERSARY PORTRAIT
The Queen and the Duke of Edinburgh smile as they stand side by side in the first of a new series of portraits to mark their 70th wedding anniversary. The photo-graphs, taken by British photographer Matt Holyoak, show Elizabeth II and Prince Philip standing in the White Drawing Room at Windsor Castle in early November. The 91-year-old monarch opted to wear the cream day dress by Angela Kelly that she also wore at the Diamond Wedding Anniversary thanksgiving service, along with a yellow gold, ruby and diamond 'Scarab' brooch, designed by Andrew Grima and gifted to the couple in 1966. They are framed by Thomas Gainsborough's 1781 portraits of George III and Queen Charlotte, who were married for 57 years, and the Queen holds her hands clasped in front of her, while Prince Philip stands upright with his hands behind his back.
Elizabeth II, who married the consort at Westminster Abbey on November 20 1947, is the first British monarch to celebrate a platinum wedding anniversary. Their enduring relationship has lasted the longest of any British sovereign, and Philip has been at the Queen's side throughout the decades, supporting her as she devotes herself to her duties as head of state. The monarch, who was a 21-year-old princess when she walked up the aisle, is the nation's longest reigning sovereign, having overtaken the record set by Queen Victoria. The 96-year-old newly retired Duke, who was 26 and fresh from serving for the Royal Navy in the Second World War when he wed, is the longest serving consort in British history. With their family growing year by year, the Queen and Philip are preparing to welcome their sixth great-grandchild in April – a third child for the the Duke and Duchess of Cambridge. Celebrations for the Queen and Duke's 70th wedding anniversary will be a private affair at their request, markedly different from the public commemorations of the diamond wedding anniversary in 2007 which included a service of thanksgiving.
Elizabeth and Philip are second cousins once removed (by descent from Christian IX of Denmark and Louise of Hesse-Kassel) and third cousins (by descent from Queen Victoria and Prince Albert). Elizabeth met Prince Philip of Greece and Denmark in 1934, at the wedding of Philip's cousin Princess Marina of Greece and Denmark to Prince George, Duke of Kent, paternal uncle of Elizabeth, and again in 1937. After another meeting at the Royal Naval College in Dartmouth in July 1939, Elizabeth—though only 13 years old—fell in love with Philip and they began to exchange letters. An entry in Chips Channon's diary made reference to the future marriage of Elizabeth and Philip as early as 1941, "He is to be our Prince Consort, and that is why he is serving in our Navy." The couple became secretly engaged in 1946, when Philip asked King George VI for his daughter's hand in marriage. The King granted his request providing any formal engagement was delayed until Elizabeth's 21st birthday the following April. Their engagement was officially announced on 9 July 1947. The King gave his formal consent to the marriage in his British Privy Council, in accordance with the Royal Marriages Act 1772. The same was done in Canada at a meeting of the King's Canadian Privy Council, with the Chief Justice, Thibaudeau Rinfret, standing in as deputy to the King's representative, the Governor General of Canada. Before the marriage, Philip renounced his Greek and Danish titles as required by the Act of Settlement, 1701, converted from Greek Orthodoxy to Anglicanism and adopted the style "Lieutenant Philip Mountbatten", taking the surname of his mother's British family. The day before the wedding, King George bestowed the style "His Royal Highness" and, on the morning of the wedding, 20 November 1947, he was made the Duke of Edinburgh, Earl of Merioneth, and Baron Greenwich of Greenwich in the County of London. Consequently, being already a Knight of the Garter, between 19 and 20 November 1947 he bore the unusual style His Royal Highness Sir Philip Mountbatten and is so described in the Letters Patent of 20 November 1947. Princess Elizabeth and Prince Philip were married at 11:30 GMT on 20 November 1947 at Westminster Abbey. Princess Elizabeth was attended by eight bridesmaids: HRH The Princess Margaret (her younger sister), HRH Princess Alexandra of Kent (her first cousin), Lady Caroline Montagu-Douglas-Scott (daughter of the Duke of Buccleuch), Lady Mary Cambridge (her second cousin), Lady Elizabeth Lambart (daughter of the Earl of Cavan), The Hon. Pamela Mountbatten (Philip's first cousin), The Hon. Margaret Elphinstone (her first cousin) and Diana Bowes-Lyon (her first cousin). Her cousins Prince William of Gloucester and Prince Michael of Kent served as page boys. The royal parties were brought in large carriage processions, the first with The Queen and Princess Margaret and later a procession with Queen Mary. Philip left Kensington Palace with his best man, the Marquess of Milford Haven. Princess Elizabeth arrived at the Abbey with her father, King George, in the Irish State Coach. The wedding ceremony was officiated by the Archbishop of Canterbury, Geoffrey Fisher, and the Archbishop of York, Cyril Garbett. The ceremony was recorded and broadcast by BBC Radio to 200 million people around the world. Elizabeth and Philip then proceeded to Buckingham Palace, where a breakfast was held at the Ball Supper-room. The couple received over 2,500 wedding presents from around the world and around 10,000 telegrams of congratulations. Upon their marriage, Elizabeth took the title of her husband and became Princess Elizabeth, Duchess of Edinburgh. They departed for their honeymoon at Broadlands in Hampshire, home of Philip's uncle, Earl Mountbatten. Clothing[edit] Main article: Wedding dress of Princess Elizabeth On the morning of her wedding, as Princess Elizabeth was dressing at Buckingham Palace before leaving for Westminster Abbey, her tiara snapped. The court jeweller, who was standing by in case of emergency, was rushed to his work room by a police escort. Queen Elizabeth reassured her daughter that it would be fixed in time, and it was. For her wedding dress she still required ration coupons to buy the material for her gown, designed by Norman Hartnell. Elizabeth did her own makeup for the wedding.
QUEEN GRANTS NEW HONOUR TO PRINCE PHILIP FOR 70TH WEDDING ANNIVERSARY
The Queen has appointed the Duke of Edinburgh Knight Grand Cross of the Royal Victorian Order (GCVO), honouring him for "services to the sovereign" on their 70th wedding anniversary. The gesture will be seen as formal recognition of the devotion the Duke has shown through seven decades of marriage, supporting her publicly and privately. The appointment makes him the first UK  citizen awarded four order of chivalry breast stars since Lord Mountbatten of Burma, the Duke's uncle and mentor who was instrumental in the enabling the early courtship of the young Princess Elizabeth and Prince Philip.  It is thought that the Duke is now the only living person to have the four: GCVO,  Knight of the Most Noble Order of the Garter (KG), a Knight of the Most Ancient and Most Noble Order of the Thistle (KT) and a Knight Grand Cross of the Most Excellent Order of the British Empire (GBE). He was also the recipient of many other honours including the Order of Merit (OM), Order of New Zealand (ONZ), and Knight, Order of Australia (AK). The Duke, 96, retired from his public role in the summer after years of royal duty alongside the Queen. He is the longest serving royal consort in British history, and with the Queen, the nation's longest reigning monarch, is the first to celebrate a 70th wedding anniversary. Awards in the Royal Victorian Order are made personally by the Queen and bestowed independently of Downing Street. The Queen presented Philip with the honour at Windsor Castle, where they are marking their anniversary privately. They are celebrating with close family and friends at a special dinner at the Berkshire residence on Monday evening. The Duke was photographed enjoying a carriage ride in Windsor ahead of the dinner, accompanied by his nephews Prince Ludwig of Baden and Maximilian, Margrave of Baden, the sons of his late sister Theodora. In 2007 on their 60th anniversary, the Queen bestowed the Royal Victorian Chain upon the Duke as a sign of her affection.
On the day of their 70th anniversary, they preferred to celebrate privately. Prime Minister Theresa May sent her congratulations to couple on their "special" anniversary, while other messages came from the Women's Institute, of which the Queen has been a member longer than she has been married to the Duke, joining the Sandringham branch as a princess in 1943. Bells at Westminster Abbey in central London have rung out in tribute, with a full celebratory peal lasting around three hours and 20 minutes. At the weekend, a series of portraits of the Queen and Philip taken by British photographer Matt Holyoak was released to mark the platinum anniversary. The portraits show the monarch wearing a yellow gold, ruby and diamond scarab brooch, given as a personal gift from Philip to the Queen in 1966.
THE QUEEN AND DUKE OF EDINBURGH
 2017/11/15
Ahead of  #HIVTestWeek, Prince Harry opened the Terrence Higgins Trust pop-up shop in Hackney. The pop-up is giving out free HIV self-testing kits for the next 10 days. One of the THT volunteers did a live demonstration for HRH – which showed him how quick and easy the tests are to use. The pop-up is equipped with iPads were visitors can sign in using their phone number. They can then collect an HIV testing kit for free. Prince Harry also spoke to THT  volunteer, Andrew Bates, who was diagnosed with HIV two years ago. He said he initially felt shame about his diagnosis, but since taking medication and he now lives a happy, healthy life. Andrew wants to use his experience to help others this #HIVTestWeek, telling HRH,  'I can be an advocate for HIV positive people, and show the world that life doesn't end after getting an HIV diagnosis.' Prince Harry then  gave out HIV self-test kits to local residents and officially opening the Terrence Higgins Trust HIV testing pop-up shop to the public.
2017/11/05
Queen 'not happy' after being dragged by Labour into row over Brexit papers
Buckingham Palace is understood to be "not happy" after Labour MPs tried to drag the Queen into a row about Brexit yesterday, The Telegraph can disclose. Labour MPs on Wednesday used a Parliamentary convention called a "humble Address" to force the Government to release Whitehall documents about the impact of leaving the European Union on the UK economy. Humble Addresses are binding on the Government and are normally used to debate non-controversial topics such as welcoming the Queen's diamond jubilee, and not for airing contentious political issues. The motion was passed unanimously by MPs after the Tories sat on their hands, effectively forcing it to disclose elements of the assessments of the impact of Brexit on the UK. However, the Queen by convention has to respond to humble Addresses once they are passed by MPs, prompting concern at the Palace that she could have to comment on a political row about Brexit. One senior Government source said: "The Palace is not happy. It risks dragging the crown into political issues. It is a concern. The Crown has to respond. "There are concerns at the Palace about using a procedure to address non-controversial issues in a controversial way." Last night Buckingham Palace made clear that the Queen would not get involved in the process of Brexit. A Palace spokesman told The Telegraph: "Parliamentary procedures are a matter for Parliament." A spokesman for the House of Commons said that "by convention" the Queen responds to a humble Address that has been passed by MPs. She added: "If a response is provided, the address is delivered to the House in writing." Ministers are now expected to publish the "gist" of the assessments within the next 12 weeks.
Buckingham Palace vehemently tried to keep the Queen out of the Brexit debate. A row blew up before last year's EU referendum when The Sun newspaper published a story claiming the Queen backed leaving the EU. Then in December last year, the BBC reported that the Queen said at a luncheon: "I don't see why we can't just get out. What's the problem?"The news came as Lord Hague, the former Tory foreign secretary and Tory leader who backed Remain before the EU referendum, said he would be more likely to vote to leave today. The peer also said that another referendum on Brexit would be the most "divisive" moment in British politics for more than 100 years. Lord Hague said he would be "more likely" to vote leave if there was another poll, adding: "You can't go around in circles. We have to stick to the decision."
Last month Cabinet ministers who backed Remain at the European Union referendum refused to say if they would now vote to leave the EU – even though it is Government policy. That came after Theresa May, the Prime Minister, was challenged in the Commons over why she would not give a "straightforward" answer to whether she would vote to leave the EU today. A Labour spokesman said: "The language for this motion is arcane and based on hundreds of years of use in Parliament. The motion does not ask Her Majesty the Queen to do anything. In the same way that Labour is currently Her Majesty's Loyal Opposition, the motion simply requires a Government Minister who is a member of a Her Majesty's Government to produce to the House or a Committee a specific paper."
THE 108 SHOPS AROUND THE WORLD WHERE THE QUEEN GETS HER GROCERIES
Have you ever wondered where the Queen buys her hot sauce? Of course you have. Well, wonder no more: it comes straight out of New Orleans, courtesy of McIlhenny Company, in the form of its renowned Tabasco. What about her shrimp, we hear you cry? Baxter's in Lancashire. Her whisky? Laphroaig on Islay. Or her salt? Essex's own Maldon Salt. All of the above have supplied the Royal Household for more than five years, earning themselves a spot on the Royal Warrant register and a right to bear a coat of arms on its packaging. Because if the Queen likes it, you know it's good. So what does the make-up of the exclusive gang of Royal Warrant holders reveal about taste in the palaces of the land? For one, it's British. Of the 108 food and drink suppliers, only 15 are foreign, including Tabasco sauce from New Orleans, Angostura bitters from Trinidad, and nine different champagnes from, er, Champagne, France. You can see from the map above created by Esri UK that the Royal Family is not afraid to look far and wide for the best of the best.
Who supplies the Royal Household with champagne?
Bollinger
Krug
Mumm
Laurent-Perrier
Moet & Chandon
Lanson Pere
Veuve Clicquot
Louis Roederer
Pol Roger et Cie
Take, for example, the shellfish – lobsters, langoustines and king scallops – it sources from Keltic just north of Inverness. Or the meat and game preferred in the monarch's pantry, all the way from the Welsh market town of Llandovery. Not to mention the bacon and gammon, travelling hundreds of miles from Denhay in the West Country. The Royal Family certainly has a taste for tipples from France and the Iberian peninsula, taking cognacs from Hine in Jarnac, Champagne f
rom Bollinger (among others), sherry from Harvey in Jerez and port from, unsurprisingly, Porto. However, they do shop local for some items: Fortnum & Masons, Gordons gin and Prestat chocolates all come from London. But it's not just suppliers food and drink that the Royal Family have added to their address book. The register stretches to more than 800 names, with other firms providing anything from tailoring and plumbing to cleaning and cars. Did you know the Royals have a preferred septic tank services company? Take a bow, A Hester Ltd. Or internet? BT have that covered. But what about their vending machines? Yep, Strong Vend is on the case. Which supplier is furthest from the Palace? Hardy Brothers Jewellers in Brisbane, Australia.
So how does one acquire a Royal Warrant?
According to the Royal Warrant Holder Association (RWHA): "By supplying products or services on a regular basis to the Royal Households of HM The Queen, HRH The Duke of Edinburgh or HRH The Prince of Wales for not less than five years out of seven to include the year immediately prior to application. All Households are funded separately. Amongst other things, suppliers are also required to demonstrate that they have an appropriate environmental and sustainability policy and action plan." They can be awarded by the Queen, the Prince of Wales and the Duke of Edinburgh.
Who is the oldest supplier?
The first was granted by Henry II in 1155 when he handed the Weavers' Company a Royal Charter. The process was somewhat formalised over the next few centuries before the label was abolished by Oliver Cromwell after the English Civil War. Charles II reintroduced Royal Warrants in the 17th century before Queen Victoria expanded the process to include more than 1,000 craftspeople and companies. The RWHA was formed in 1840.
What's the point?
Well, beyond the obvious prestige, holders receive a "handsome Royal Warrant document" and "the right to display the appropriate Royal Arms on their product". Though it is debatable whether it actually helps at all. In 2010 both After Eights and Jacob's Cream Crackers voluntarily dropped the insignia from its packaging, while in 2000, Harrods boss Mohamed Fayed famously burned the Knightsbridge store's badge during a dispute with the Royal Family. He said the crests were "cursed".
Does the Queen get her Tabasco sauce for free?
No, all Royal Warrants are conducted on a commercial basis.
Can you lose a Royal Warrant?
You sure can. Between 20 and 40 are lost each year, with the same number being added. The RWHA says firms can be removed from the list should the product or service fall below standard. The company is then allowed 12 months to change their packaging.
2017/11/03
Prince Harry Net Worth & Biography 2017
2017/11/02
Kate plays a spot of tennis in designer leggings
The Duchess of Cambridge plays tennis with youngsters at the National Tennis Centre, wearing a pair of £220 Monreal London leggings. The Duchess and her husband are due to add another child to their family with royal baby number three to be due in April 2018.
2017/11/01
Prince William congratulates new police recruits
2017/10/30
Queen Elizabeth II & Prince Harry Cutest Moments
HRH Prince Harry visits the School
Chronically ill five-year-old hugs Prince Harry at WellChild Awards
Prince Harry Cutest Moments With Children
No royal wants to be king or queen
2017/10/29
Heathrow investigates after Queen's security details 'found on USB drive discovered lying in street'
A memory stick containing sensitive Heathrow security data, including the Queen's route to the airport, was reportedly found lying in the street. A total of 76 files on the drive contained maps and restricted documents, reports the Sunday Mirror. The USB stick, which was discovered by an unemployed man in north London, detailed the exact route the Queen takes to the airport and her security measures as well as those for cabinet ministers and foreign dignitaries, according to the newspaper. It also reportedly contained other sensitive information such as a timetable of security patrols guarding against terror attacks and the types of ID needed for restricted areas. A spokeswoman for the airport said an internal investigation has been launched into the data breach. The newspaper says that the memory stick was handed to its reporters by a man who spotted it
on the pavement in Ilbert Street, in Queens Park, as he made his way to a library to search for work. When he plugged the pen drive in he was reportedly able to access 2.5GB of data, including 174 documents which were not encrypted nor password protected, and some of which were marked 'confidential' and 'restricted'. The paper reports the drive contained maps of the Royal Suite, which is used by the Queen as well as cabinet ministers. Amongst other data found on the memory stick were reportedly maps locating CCTV cameras and a network of tunnels linked to the Heathrow Express as well as details of the ultrasound radar system used to scan runways and the perimeter fence. Heathrow is by far the UK's busiest airport, with 75 million passengers passing through it last year. The next busiest was Gatwick, which had 43 million passengers in 2016. A spokeswoman for the airport said security plans had been reviewed in light of the incident. They said: "Heathrow's top priority is the safety and security of our passengers and colleagues. "The UK and Heathrow have some of the most robust aviation security measures in the world and we remain vigilant to evolving threats by updating our procedures on a daily basis. "We have reviewed all of our security plans and are confident that Heathrow remains secure. "We have also launched an internal investigation to understand how this happened and are taking steps to prevent a similar occurrence in future."
2017/10/28
Prince Harry meets the Queen of Denmark on first official visit
Prince Harry was welcomed to Amalienborg Palace to meet Queen Margrethe II of Denmark to mark the start of a two-day official visit to Copenhagen.
Prince Harry meets sporty veterans on official Denmark visit
Prince Harry met some of the veterans who competed in the Invictus Games during the second day of his official visit to Denmark. The prince watched 'rolling floorball' and 'sitting volleyball' and spoke to competitors.
2017/10/26
Prince George rules the roost and Charlotte will be trouble when she's older, Duke of Cambridge says
The Duke of Cambridge spoke about his children to patients as he visited a hospital. William toured the Urgent Care and Trauma Centre at Aintree University Hospital in Liverpool at the start of a day of engagements in Merseyside. He told elderly patients in the hospital's frailty assessment unit about his son Prince George starting school. Speaking to Teresa Jones, 87, he said: "Most of the parents are in floods of tears and the children are absolutely fine." He added: "George rules the roost and Charlotte isn't far behind." He told Edna Dagnall, 75: "George started school last week so we're seeing how long that lasts for before he doesn't want to go to school one day." Speaking to patient Pagan Tordengrav, 55, in the emergency department he said the Duchess of
Cambridge, who is expecting the couple's third child, was doing "very well". Speaking about daughter Charlotte, he said: "I think she's going to be trouble when she's older. All fathers say that." Ms Tordengrav, who has stage four cancer, told William she was a fan of rock bands Led Zeppelin and Black Sabbath. He said he preferred soft rock and told her: "I'm Linkin Park level." Ms Tordengrav told William he was the "prince of hearts". William said he felt "nostalgic" after seeing an air ambulance parked on the hospital's helipad. Speaking to A and E volunteer John Geddes he said: "I looked longingly at the helicopter there. "It's nice to see the air ambulance, I feel very nostalgic about it." Before leaving the hospital he was taken to see the helicopter and spoke to
members of the crew. The new unit opened in January after a £35 million redevelopment and includes a charity-funded air ambulance helicopter landing pad. William is also due to meet staff and service users at the Life Rooms in Walton, a community hub run by mental health trust Mersey Care. The centre offers group and one-to-one advice sessions on finances, addiction, and employment and offers a space for groups to meet. He will then visit Guinea Gap Leisure Centre in Wallasey, Wirral, where he is set to meet divers from the Merseyside Sub-Aqua Club and watch children showcasing Swim England's Learn to Swim programme, before viewing a water polo session.
Queen marks 70 years of King's Troop Royal Horse Artillery
Queen visits HMS Sutherland to mark 20th anniversary of ship's commissioning
The Queen feeds the horses at Hyde Park Barracks
Prince Harry meets 'amazingly brave' children with serious illnesses
Prince Harry has paid tribute to some of the bravest children in the country, saying support for them and their families is "desperately needed". The Prince, patron of charity WellChild, hailed children living with life-changing conditions, saying their stories were each "moving and inspirational". Speaking at a glitzy awards show in London, he said: "Many of the children and young people WellChild support have been dealt the hardest card imaginable in life, and yet their courage inspires the most incredible strength in those around them." Inspiring a rousing round of applause from the families in the audience, the Prince called for continued support for struggling families to meet the "ever-increasing demand". "These awards were created to shine a bright light on an amazingly brave group of children and young people, on their lives, and on the resolve they and their families have shown to overcome such challenges," he said. "Life for families caring for seriously ill children is exceptionally tough. And without WellChild it is even tougher. "Over the years, the WellChild Awards has played a huge part in highlighting what these families need, and the support that is desperately needed to meet the ever-increasing demand." The Prince presented two awards for some of the youngest children being honoured: seven-year-old Finley Green who copes with conditions including a cyst on the brain and is tube fed, and Erin Cross, who has spent five of her seven short years battling leukaemia. A total of 16 awards honoured children, outstanding doctors and nurses, and young carers coping with challenges well beyond their years. The evening saw Prince Harry reunited with some of the children he had met at Paddington station this morning, asking them how their train journey had been. Around 130 children from charities including WellChild had been sent on an adventure to the countryside, meeting the Duke and Duchess of Cambridge and Prince Harry as well as a lifesize Paddington Bear. "You can tell me the truth," Harry whispered to one. "Was it actually good?" Marni Ahmed, a nine-year-old who has rare skin condition Harlequin's Ichthyosis, told him that it had been very good, but that the train journey had "a lot of stops". "That's quite a mouthful," Harry told him after Marni told him the name of his condition. "You'll have to help me say it." Entering a room full of award-winners and their parents, the Prince complimented their balloon animals and asked whether they had been allowed a day off school to come to London.  He spoke to Katie Ward, 10, who is in a wheelchair after being born with short stature and later paralysed from the ribcage down, asking about her new YouTube channel. Asking her whether she had been filming her day with WellChild, he made her promise to upload it to he could watch, telling her: "I'm going to hold you to that. Make sure you do, I'm looking forward to watching it." The Prince also quizzed Sasha Burrell, 13, on her prosthetic legs, which she has used after contracting sepsis in 2013. Harry, who founded the Invictus Games for wounded servicemen and women, asked whether she used blades, praising her after learning she had taken up trampolining. "Sport is the thing," he told her. "Sport will help the mind, body and everything." Discussing their experiences in hospital, the Prince pretended to be shocked as Sasha told him she loved the food, while Marni preferred a McDonalds. Marni later proudly reported that he had asked the Prince whether he had ever eaten a kebab, claiming the answer was "no but lots of my friends like them." Taking the opportunity to grill the Prince on the topics no adult dared, he also elicited facts on Harry's breakfast today: a sausage and bacon sandwich. Marin's mother Gulzeab Ahmed, said of the Prince afterwards: "I think he's amazing. "What he does for families, taking the time to talk to us all. "It's quite daunting at first meeting him, but he's so down-to-earth – really inspirational, very caring. "What he does with WellChild, it means the world to us."  After spending three hours at the event, the Prince did not go home empty-handed either. Erin Cross, a seven-year-old who has battled leukaemia for five years, gave him a felt-tip pen picture of the two of them, and a helicopter flying over head. Erin, who had hidden behind her chair after feeling a little shy when the Prince walked in, was soon coaxed out to talk about her picture, smiling as Harry told her: "You're quite the artist."  Rhiannon Horsman, 11, who won an award for tirelessly caring for her under brother, gave the Prince a pennant from her favourite rugby league team, which he asked her to sign for him. Leaving a room full of award winners to go down to the ceremony itself, the Prince warned his new friends that the "children will be laughing, the parents will all be crying" at the emotional evening. The WellChild awards, at Lancaster House Hotel, London, celebrate the achievements and courage of seriously ill children and their families, and thank those who care for and support them. The awards were presented by broadcaster Gaby Roslin and Britain's Got Talent winner Ashley Banjo, both WellChild ambassadors.
2017/10/25
The Queen's horses win £7 million in prize money
The Queen's horses have won nearly £7 million in prize money over the past 30 years, figures show. Last year was a record-breaking year in which she earned a whopping £557,650, making up nearly a tenth of her historic winnings over three decades, totaling £6,704,941. So far she has recorded 451 race wins with a win percentage of 15.9 per cent.  Her Majesty has a long-standing interest in horse breeding and is said to read the Racing Post over breakfast every morning. It is understood that the majority of the winnings go to the horses' trainers, although Buckingham Palace said the matter was "private" and declined to provide a breakdown of where it goes.  Her Majesty currently sits in 11th place in the Owners' Flat Championship table with 18 wins. Godolphin Racing are the current table toppers in the flat Owners Championship, with 132 race wins and £5,513,737.77 in prize money.
Her most successful horse is Merlin trained by Michael Bell, who has won 3 out of 8 runs (37.5 per cent winning percentage) and earned a total of £21,768.
Her Majesty's most successful horse based on winning percentage is Elector, trained by Sir Michael Stoute who has a 100 per cent race win record.
The Bay Colt is next due to run at the Epsom Investec Derby on the 2nd of June in 2018 – one to watch for those who like a bet or two.
So far this year the Queen has had 20 wins, three down on last year. Back when she first started racing it was common for her horses to achieve substantially more wins, typically 40 to 50 a year. The next horse owned by The Queen that is due to race is Patchwork, trained by Richard Hughes in the 32 Red Handicap at Kempton. Patchwork has won 1 out of 7 races this year. The Queen makes regular visits to observe and assess her animals first hand from birth and beyond.  Her horses are foaled at the Royal Stud in the Sandringham Estate in Norfolk, England. Once they finish racing, they remain in her care into retirement. Her bloodstock and racing adviser is John Warren, who took over the role from his father in law, Henry Herbert, 7th Earl of Carnarvon, on his death in 2001. Last year's record winnings are down to her Majesty's trainers, including Micheal Stout and William Haggers, being in particularly good form, according to Sean Trivas, horse expert for Myracing.com. He added that as around two thirds of her horses are still home bred "she has got lucky" with her bloodlines.
Prince Harry hails 'amazing work' of Armed Forces veterans charity
Prince Harry has thanked staff at Veterans UK for their "amazing work" as he marked the 25th anniversary of its helpline service. The 24-hour Blackpool-based helpline provides welfare support for ex-servicemen and women and their families in partnership with charities and support networks and receives hundreds of calls every day. The Ministry of Defence service also administers pension and compensation schemes for those injured or bereaved through service in the Armed Forces. Harry met members who have received help from Veterans UK, including widow Jemma Neilson, 29, of Preston, whose husband Darren, 31, was killed four months ago in a tank explosion during a training exercise at Castlemartin, west Wales. She explained how she had received assistance over her pension entitlement and access to the Armed Forces compensation scheme. Mrs Neilson and daughter Millie, eight, moved out of military accommodation following the loss of her husband, who had been her childhood sweetheart since the age of 14. They are living with her parents but with the continuing help of Veterans UK she hopes to buy her own home. She said: "The service has been absolutely invaluable. I don't know where I would be without it." Mrs Neilson said Harry was "so friendly" and had "instantly" put her at ease with his listening skills. Retired RAF squadron leader Stephen Flaherty, 66, who receives a war disablement pension, said the Prince was "a delight". He said: "He has a very detailed knowledge of an awful lot, without a shadow of a doubt. A very caring person." Mr Flaherty, from Lytham, stepped down from flying in 1986 because of medical issues and was eventually put in touch with Veterans UK. He said: "They tell you about allowances that I had never heard of. They are always there. "I am very privileged to be all to call on them." During a tour of the site in Norcross, Harry listened in to a call to helpline adviser Lyndsay Ethell, 32, as she dealt with a pensions query. Ms Ethell said: "It was a great honour meeting Prince Harry, a once in a lifetime opportunity that I feel extremely privileged to be part of. "The whole helpline deserve this recognition for all the hard work we do." Jon Parkin, head of Veterans UK, said: "I was delighted to welcome Prince Harry to Veterans UK. I am hugely inspired by his work with veterans, so I was very proud to be able to demonstrate the breadth of services we provide here." Children of Veterans UK staff later presented the Prince with a brass Passchendaele commemorative poppy made from shell fuses found on First World War battlefields. Harry then unveiled a plaque to mark 25 years of operation from the Norcross site and told onlookers: "Happy anniversary everyone. Thank you for all the amazing work that you have been doing and see you in another 25 years." The Prince later returned to the Lancashire village St Michael's on Wyre, which was devastated by flooding at the end of 2015 when 1,700 businesses and homes were damaged. He first visited the village in February last year and was officially reopening the village hall at a reception attended by those who played a crucial response to the flood. As part of a day of engagements in Lancashire, the Prince will also meet young people at Brockholes Nature Reserve, Preston, where he will learn about the MyPlace project which aims to empower young people by encouraging them to take action in environmental activity. Harry will end the day by visiting the Sir Tom Finney Soccer Development Centre and the Lancashire Bombers Wheelchair Basketball Club at the University of Central Lancashire (UCLan) sports arena.
2017/10/20
Prince Harry moved close to tears by Australian athlete at Invictus Games – Prince Harry has revealed how he was close to tears watching a teary-eyed Australian athlete at the Invictus Games opening ceremony. Millions watched overwhelmed veteran Michaela Gilewicz in tears as she walked on stage for the start of the event in Toronto, Canada. Competing in her first Invictus Games, an event for wounded veterans, Ms Gilewicz explained how she suffered a panic attack moments before the opening ceremony began. She told ABC Radio Hobart how Prince Harry later spoke to her before a powerlifting event and revealed how moved he was by her tears. "I've been waiting my whole life to meet Prince Harry," she said. "I was waiting in the area for powerlifting … and he came up and tapped me on the shoulder, shook my hand and said: 'I've got something to tell you.' "I'm like, oh no, it's the same story everyone's been telling me. "He saw me tearing up and he said: 'I had to look away because we were live to air on the BBC and you nearly set me off.' "I was like, oh my God, this is the best moment of my life." The athlete, who was discharged from the military due to a shoulder injury, revealed on Facebook it was a "unbelievable day". "From starting the day feeling like I didn't belong and like I was going to panic and embarrass myself at my event to getting there, enjoying it and ending on such a high just proves to me that the games work," she wrote. Speaking about the event this week, Prince Harry said: "Competitors, friends and their families told us that the Games were not only changing lives, but saving lives." The Invictus Games featured 550 competitors from 17 countries.
2017/10/19
Anatomy of a royal engagement: what are Harry and Meghan's next steps? – Last Thursday, it's said, a Ford Galaxy with blacked-out windows crept across the forecourt of Buckingham Palace towards the Queen's private entrance. Its two passengers, Prince Harry and Meghan Markle, off to meet his grandmother for tea. To royal-watchers, it can only mean one thing: an imminent engagement announcement. Since their public snuggling at the closing ceremony of Harry's Invictus Games in Toronto last month – with Meghan Markle's mother, Doria Ragland, also in attendance – rumours of an imminent engagement between the Prince, 33, and his actress girlfriend, 36, have gone into overdrive. Some reports have even suggested the couple are already engaged, and wedding plans well underway. Given Harry's seemingly free-and-easy approach to his royal role, the romance has a distinctly informal air: both dressed down for their first public appearance together in Canada – torn jeans for her, black polo shirt for him. "Prince Harry is very much his own man, as he has told us often enough," says Hugo Vickers, biographer of the Queen Mother and the Duchess of Windsor, "So we need to set aside any normal 'royal wedding' thoughts." All the same, it's hard to overlook the fact that any engagement will ultimately be ruled by law – and royal convention. Royal engagements have followed a similar protocol for 70 years, ever since the Queen married Prince Philip. They stick to a pattern, from first public appearance to saying, "I do". And we've already seen hints that Harry and Meghan are well on the road to wedlock. They have already gone through the initial stages, including that first public appearance. Not only has Harry met Meghan's mother – and, it seems, Meghan has met the Queen – but Meghan has also given her first interview, talking about Harry, in Vanity Fair. Here are the rest of the hurdles they'll have to jump in the long royal steeplechase to the altar…
Ask Granny's permission.  Given his position as fifth-in-line to the throne (though shortly to be sixth, after the birth of William and Kate's next baby), the Prince would have to ask the Queen for permission to marry Meghan, if he wants to stay in the running. Under the Suc-cession to the Crown Act 2013, the first six people in the line of succession must ask the monarch to allow them to wed. There are unsubstantiated rumours that Harry has already done so. Both Prince William and Prince Charles asked the Queen's permission to be married. Princess Margaret had to ask her sister for permission to marry Antony Armstrong-Jones in 1960; permission she wouldn't have been granted to marry Captain Peter Townsend in the 1950s, without forfeiting her royal rights.
Book a place in Granny's diary. As well as the legal requirement to ask the Queen's permission to marry, there is also the question of the packed royal diary – not just for the Queen, but for the whole family, who would be expected at Harry's wedding but are generally booked-up several years in advance. "Everyone thinks the engagement will come," says Hugo Vickers, "But some people say it's unlikely to be just yet, as Her Majesty and Prince Philip are about to celebrate their 70th wedding anniversary." The Queen and Prince Philip were married on November 20, 1947, at Westminster Abbey, so any announcement about Harry's engagement would probably not be until after that date this year.
The background check. Even with Prince Philip's royal blood, there were raised eyebrows when he got engaged to the Queen on July 9, 1947. Despite his heroic naval service during the war, petty-minded courtiers were concerned about the Nazi aristocrats who had married Prince Philip's sisters. The Queen's old nanny, Marion Crawford later wrote, "Some of the King's advisors did not think him good enough for her. He was a prince without a home or kingdom. Some of the papers played long and loud tunes on the string of Philip's foreign origin." Reporters have already trawled through Meghan Markle's distant relations to find some rotters. But, in these more broad-minded days, we are not held responsible for our relatives' behaviour – thankfully for the Duchess of Cambridge. Last week, her party-loving millionaire uncle, Gary Goldsmith, was charged with assaulting his fourth wife following a night out at a London charity event.
The exes. Edward VIII had to abdicate to wed the woman he loved, twice-divorced Wallis Simpson, soon after he came to the throne in 1936. Even 20 years later, Princess Margaret felt unable – by convention, if not by law – to marry Captain Peter Townsend, equerry to her father, George VI, because he had been divorced. Meghan is herself a divorcee, previously married to American film and television producer Trevor Engelson from 2011 to 2013. This would once have been an impediment to marrying in Westminster Abbey. When the divorced Prince Charles married the divorced Camilla Parker Bowles in 2005, it was a civil ceremony, followed by a blessing in St George's Chapel, Windsor. However, things have changed even in the last decade. Earlier this year, a spokesman from the Abbey said, "The Abbey follows the General Synod Ruling of 2002. Since then, it has been possible for divorced people to be married in the Church of England."
God check. It used to be the case that members of the Royal Family lost their place in the line of succession if they married a Catholic. Meghan's father is Jewish, and she attended the Catholic Immaculate Heart Convent in Los Angeles. But, since 2015, Royal Family members have been allowed to marry Catholics without jeopardising their position. Though any child of Harry and Meghan, if brought up Catholic, would be banned from succeeding to the throne (an unlikely prospect in any case) as the monarch remains the Supreme Governor of the Church of England.
The official interview. It seems likely that Prince Harry would do an official TV engagement interview, as his brother and father did before him. His parents' engagement interview became infamous for Prince Charles's remark, in response to the reporter's question as to whether the couple were in love: "Whatever 'in love' means." Yet it was not interpreted as prophetic of a doomed union at the time: "I have every newspaper published the day after that remark was made," says Hugo Vickers, "Not one reported it." The official engagement interview with William and Kate was done by their friend Tom Bradby, the ITV News at Ten presenter, at St James's Palace. He subsequently attended the wedding.
Set a date and choose a Dukedom. Prince William's engagement followed much the same pattern as his father and grandmother. On November 16, 2010, the news was announced by Clarence House – as will likely be the case with Prince Harry (although some have speculated it would be via a tweet) – with the revelation that they had got engaged in Kenya the month before. They were married five months later in Westminster Abbey; St Paul's Cathedral, where Prince Charles was first married, was an anomaly. Harry is likely to get married in Westminster Abbey, too, with a similar engagement period to his brother, father and granny, of around four to six months. Just like his grandfather Prince Philip, William accrued new titles on the morning of his wedding: Duke of Cambridge, Earl of Strathearn and Baron Carrickfergus. Prince Harry can expect similar treatment.
Put a ring on it. One thing will be different at Prince Harry's wedding. Prince William gave Kate Princess Diana's engagement ring. His brother will have to find a different one. Keen royal-watchers should keep an eye out for a tall, ginger, 33-year-old in upmarket jewellers over the coming weeks.
Prince Harry vows to expand Invictus Games after seeing inspired wounded victims compete – Prince Harry has vowed to expand his Invictus Games, saying he has found it "impossible to say no" to wounded warriors who still need the inspiration. The Prince has previously hinted that the Games had a "shelf life", with plans for five years of games laid out before it was believed he and competitors would quietly move on. But following this year's Toronto games, the largest yet, he admitted he feels a "social responsibility" to carry on, with both competitors and the Prince himself needing "their fix" of positivity. Saying it would be "silly" to bring an end to the Games, he added: "The sky's the limit." Prince Harry has been widely praised for setting up the games, which see wounded and ill service men, women and veterans compete in a range of events from wheelchair rugby to sitting volleyball. The past week has seen him attend sports events and give three speeches, also officially introducing his girlfriend Meghan Markle to the world with their first public appearance together at the tennis. Ms Markle, he has said, was "loving" the Games, where she attended the opening ceremony and was photographed hand-in-hand with Prince Harry while watching wheelchair tennis. His friend Barack Obama, former US President, also made a high-profile appearance at the Games, attending the wheelchair basketball at the Prince's side. The two guest appearances ensured Invictus made headlines around the world, shining a light on competitors and their families. Speaking to the Sunday Telegraph, the Prince said he was thrilled with how the Toronto games had gone. "It's been on another level," he said. "It's been amazing. "What's great is how many kids have been getting into it and showing their support, that's who we wanted to reach. "What people don't see behind the scenes is that there's been loads of Invictus things going on in schools across Canada too." Saying he hoped there was now "real momentum" behind the Games, he added it was in a "really great place" ahead of Sydney next year. Now, he said, he hoped to expand Invictus, possibly in a different form, to continue to help athletes and their families. "The sky's the limit," he told a Canadian broadcaster, adding it would be "silly" to end it given "we have a social responsibility to continue this for a long as it's needed." The Prince said: "The world needs Invictus, these guys [competitors] need Invictus, I need Invictus, we all need our fix. We all need to be inspired, we all need to be encouraged and reminded of what duty and service is all about." He is due to speak further at the Invictus closing ceremony, about how competitors and their families should build on the ethos of "service and duty" after the games are over. Royal watchers will be hoping to see Ms Markle supporting her boyfriend from the stands one last time, after she attended the opening ceremony sitting separately from the Prince. On Friday night, the Prince was without her as he attended the wheelchair basketball, with Barack Obama by his side instead. Among the members of the public asking for photographs with the Prince and Mr Obama were Jakob and Grace, the children of Jason Israel who served three tours in Afghanistan with the Canadian forces and and competed in the track events after suffering an operational stress injury. Amanda Israel, Jason's wife, said she had used the moment to thank Prince Harry for setting up the Games. "I told him: thank you for giving me my husband back," she said.
Meghan Markle is 'loving' the Invictus Games, Prince Harry says – Prince Harry said that Meghan Markle is "loving" the Invictus Games, after she made her first public appearance by his side this week. Ms Markle attended the wheelchair tennis hand-in-hand with the Prince, her boyfriend of 14 months, on Monday. Prince Harry told competitors on Wednesday she was "loving" the Invictus Games experience, which has seen him attend most events solo to shine a spotlight on the athletes themselves. "I asked him how his girlfriend was enjoying it and he said 'she loves it, she's loving the games,' which is awesome," said former US air force master sergeant Kyle Burnett, 37. She met Prince Harry in the training tent at a cycling event on Tuesday, as he made his way round competitors to greet them. It is the first time the Prince is known to have spoken about Ms Markle in public, following a written statement confirming their relationship last year. After more than a year of preserving their privacy, the Prince and US actress have now taken their relationship to the next level by going public. Ms Markle made her first appearance at the Invictus Games on Saturday night at an opening ceremony, in which she sat separately from the Prince under the watchful eye of a protection officer. Later in the week, they attended the tennis together in a surprise appearance in front of the cameras. Prince Harry spoke about Ms Markle, 36, to Burnett and her fiancé Reese Hines, 36, who provided something of an eye-popping moment for the prince as he toured the cycling teams at High Park in Toronto. "My fiancée and I were standing there and she was explaining to him about my prosthetic right eye," Hines, who competed in the tandem cycling, told People magazine afterwards. "He said it looked real and somebody had a great job making it. I told him I had a couple of others, one has my occupation badge on it and he asked if it was easy to take in and out. Kyle said 'Go ahead, take it out!' Harry was kind of squeamish about it." For-mer US Air Force master sergeant Hines had his right eye removed following a skull fracture suffered when an IED exploded when he was trying to make it safe in Afghanistan in 2011. Burnett, who suffered a traumatic brain disorder and has PTSD in a rocket attack in Iraq in 2009, said of the Prince: "The fact that he's used his statue to bring this to the world stage is phenomenal. "He can reach the world and show that these folks aren't done. That's the worst thing that anyone can do to us look at us differently. "You can tell it's very near and dear to him. He's making sure no-one gets left behind." The couple, from Eagle River, Alaska, who are both medically retired, are planning their wedding for next June. Hines said of Invictus: "It has been an incredible experience. It's been real fun to see when people win and even when people don't win you can tell they're doing their best and are happy that they got to compete."
How Prince Harry is creating the next generation of coaches – 
Five years after he had watched the Olympic closing ceremony there, Prince Harry was back at the London Stadium. This time he and the Duke and Duchess of Cambridge were at the graduation ceremony of the latest bunch of apprentices from Coach Core, the organisation the Princes had established to create a whole new generation of sports coaches. It was, Harry said, the most appropriate place he could be. Because it was on that occasion, watching the end of London 2012, that he and his brother had come up with an idea that they felt would provide a tangible, lasting Olympic legacy. "We believe our graduates are the future of coaching," he said in a speech delivered from a podium which had been built roughly where Usain Bolt crossed the line to win the 100 metres in 2012. "We believe they are not just great coaches, but great mentors and great leaders of their community." Watching him speak were some of the 250 young people who have gone through the intensive, year-long apprenticeship programme. People like 18-year-old Alisha Wilson, now working as a full-time swimming coach in Glasgow after graduating in June. Or 19-year-old Muhammed Mumin, who spent a year on Coach Core before heading off to college to study business. Or Andre Nathaniel-George, an 18-year-old from Harrow, who is now working as a tennis coach for the London school sports charity Greenhouse. "It's been amazing," he said of the course. "It's not just the people who you coach who benefit from this. I've learned so much about myself. I've become so much more confident, more outgoing. In all honesty, I don't reckon I'd have been able to stand here and talk to you a year ago." The statistics Harry delivered about the programme are impressive indeed. 98 per cent of Coach Core graduates are now in employment or further education, 80 per cent are still engaged in coaching six months after graduating. But the Princes' purpose in setting up the scheme was not simply to create an employment pathway. They wanted to change the way in which coaching is learned, to ensure that their graduates were as versed in psychology as they were in the technical aspects of their sport. In an era when an England football coach can be sacked for inappropriate behaviour and a Paralympic swimming coach removed from his position for systematic bullying, it is clear there is work to be done. To that end, Coach Core involved elite coaches, asking them to mentor those on the programme. And on the day of the graduation, the London Stadium was given over to sessions being led by Will Greenwood, Judy Murray, Mark Hunter and Max Whitlock. Though in truth some of those taking part were more interested in getting a selfie with West Ham's Mark Noble and Javier Hernandez, who, along with their manager Slaven Bilic, were interested bystanders, than they were in throwing a rugby ball around with Greenwood. As he watched the sessions unfold, Scott Hann, the coach who had progressed Whitlock from a young hopeful to a double Olympic and world champion gymnast, was particularly impressed by the Coach Core philosophy. "I've seen so many kids damaged by bad coaching," he said. "The scariest quote I ever heard was that an athlete should be more scared of their coach than of the skill they need to learn, that way they won't be frightened of learning the skill. When I was first a coach it was the received wisdom. And then we wonder why we didn't produce a gold medallist before Max." Greenwood too insisted that no-one ever improves as a sports person by being shouted at. "I played under a coach who was literally purple with rage every time we went into the dressing room at half time," he said. "He'd spray the walls with rage. Did it make me a better player? No. Did it makes us a better team? Of course not." Meanwhile, as the royal party joined in the groups, throwing themselves into Judy Murray's tennis game with particular gusto, Prince William was asked what he believed was the most important thing a coach needs to do. "Listen," he said. It was sound advice.
2017/10/17
Prince Harry (funny roast) Royal Variety Performance 2015/16
INVICTUS GAMES CANADA 2017: HRH HARRY'S FINAL SPEECH
Prince Harry to help tackle mental health in the Armed Forces
The Armed Forces and their families will be given new mental health training to deal with military life under an initiative between the Ministry of Defence and the young Royals. The venture will see the Duke and Duchess of Cambridge and Prince Harry expand their campaigning against the stigma of mental illness to provide advice and information for the Forces. Soldiers, sailors and airmen will be encouraged to take their mental health as seriously as their physical fitness. New training and support will also be rolled out across defence to reservists, veterans and civil servants. Sir Michael Fallon, the Defence Secretary, will say that the military must be "as serious about improving mental health as we are our combat skills and cutting-edge technology". The MOD  earlier this year said it would shake up mental health policy amid accusations its is failing a generation of troops and veterans scarred by the Iraq and Afghan conflicts. Last year, the military mental health charity Combat Stress reported a surge in referrals of veterans with problems such as depression and post traumatic stress disorder. The charity said the number of veterans needing help for mental health problems had jumped by 71 per cent in the previous five years. The MoD said the scheme would see troops "encouraged to use psychology and well-being in the same way as athletes do to maximise performance". The plan will also emphasise "the idea that mental fitness is as important as physical fitness when working as part of the Armed Forces". In a speech marking World Mental Health Day, Sir Michael is expected to say: "By looking after our mental health we are building a more effective armed forces that helps keep this country safe." Under the scheme, the Royal Foundation will help the MoD improve training, education and information sharing for the entire Armed Forces. The work will include annual briefings, websites and specialist support to raise awareness of the importance of good mental health. The new training will be built into staff training courses and briefing from the middle of next year and will be online. A government source said: "Often mental health is seen as about picking up the pieces after something terrible has happened, rather than being proactive about it. "Equipping our soldiers isn't just about saying here's the body armour, here's the physical fitness and if something goes wrong here's someone to talk to, it's about active engagement. Prince Harry revealed earlier this year that he had sought counselling to help come to terms with his mother's death. The Duke has praised high-profile figures who have opened up about their mental health struggles and said "There may be a time and a place for the 'stiff upper lip', but not at the expense of your health." Sir Keith Mills, chairman of the Royal Foundation, said: "We are delighted that this new partnership with the Ministry of Defence will see the UK leading the way internationally in prioritising the mental fitness of its entire defence community." "Mental health also is something which needs to be for active troops not just veterans." The Duke and Duchess and Prince Harry have been praised for their calls to remove taboos over mental illness and for their work with injured military veterans at the Invictus Games.
2017/10/10
Duchess of Cambridge braves morning sickness as she shows off baby bump in first appearance since August
The Duchess of Cambridge has braved severe morning sickness to attend a Buckingham Palace reception honouring mental health campaigners. Despite still suffering from the illness that has plagued her three pregnancies, Kate looked relaxed and at ease as she arrived with William and Prince Harry, wearing a stunning Temperley outfit. Kate is believed to be less than 12 weeks pregnant and has been suffering from the condition Hyperemesis Gravidarum. Royal fans have not seen the Duchess since the end of August when she joined the Duke and Harry to mark the 20th anniversary of the death of Diana, Princess of Wales. The trio toured Kensington Palace's sunken garden which had been transformed into a memorial space planted with white foliage and flowers in honour of Diana. A royal aide said: "The Duchess' condition is improving but she's still suffering from Hyperemesis Gravidarum. She's delighted to be here tonight." It is understood Kate's appearance does not mean she will be resuming full royal duties. The Duke and Duchess and Prince Harry arrived via a well-known hidden door in the Palace's White drawing room and waiting to meet them were leading figures from the mental health sector including Mind president and comic Stephen Fry. The Duchess' slight baby bump could clearly be seen beneath her Temperley dress. The royal trio mingled with 350 specials invited guests in the state apartments including Dame Esther Rantzen who said: "We are seeing with Childline more and more contact both online and over the phone from young people suffering with mental health issues such as depression, anxiety and eating disorders. It can be a
very stigmatising issue. "Similarly with older people, this is a significant issue. And many have needed encouragement to talk. "In speaking about their own mental health issues, particularly rela-ting to the loss of their mother at such a young age, they are making such a huge difference. It is a remarkable and wonderful legacy." Sophie Andrews, chief executive of The Silver Line, a new charity supporting older people with complex mental health challenges, said she was "thrilled and honoured to be attending". She said there had been "some fantastic work done to raise awareness of mental health issues among the young – not least by our hosts the Duke and Duchess of Cambridge, and Prince Harry". But she added: "We need to extend this to address the unmet needs of older people which often remain hidden." In a speech, the Duke, 35, praised his wife for coming up with the genesis of the Heads Together campaign. He said: "Today, we are here to say thank you. Thank you to everybody. When Catherine, Harry and I launched Heads Together, it is fair to say that we were ambitious about what it could achieve. "It
was Catherine who first realised that all three of us were working on mental health in our individual areas of focus. "She had seen that at the core of adult issues like addiction and family breakdown, unresolved child-hood mental health issues were often part of the problem. "Harry had seen that it wasn't enough to help veterans recover from their physical injuries without acknowledging the emotional and mental support they required. "And after years of working with the homeless, and having been called out to multiple scenes
of suicide as a Search and Rescue and then HEMS pilot, I understood the damage poor mental health was causing to our communities and for our families." He added that the conversation on mental health which had taken place this year that was, for the first time, "positive and truly national". Kensington Palace announced on September 4 that Kate was expecting her third child and, like previous pregnancies with Prince George and Princess Charlotte, was suffering from severe morning sickness. The Duchess' bout of hyperemesis gravidarum (HG) forced her to pull out of an event at the beginning of September which prompted the palace to make the pregnancy announcement early. Normal morning sickness affects about 70% of pregnant women and causes some degree of vomiting and discomfort commonly during the first trimester (12 weeks) of pregnancy. Those suffering from HG can be constantly sick morning, noon and night, and unable to keep any food or drink down. Experts warn the condition often gets worse with subsequent pregnancies but those who have experienced it before can be put on medication as soon as they get a positive pregnancy test.
The Queen is so frugal it would appal Henry VIII, historian says
With a two-bar electric fire in the Balmoral library and cornflakes in Tupperware containers, the Queen has a thrifty approach to running a royal palace. But while her frugality is admirable by modern standards, her Tudor forebears would have been dismayed by the lack of pomp, according to the former curator of Historic Royal Palaces. "Elizabeth and Henry VIII would be absolutely appalled because, unlike our queen, they lived in a very public environment," said Simon Thurley. Meals and ablutions were conducted in front of an audience in Tudor times, he explained, "so there was a necessity to maintain status, magnificence, dignity in a way that our queen – very fortunately for her – doesn't have to do." He added that the Queen's thriftiness is "a generational thing, rather than anything to do with being monarch". Thurley, former chief executive of English Heritage, has written a book about Tudor palaces – and claims that the Tudors invented flatpack furniture centuries ahead of Ikea. When the monarchs made their annual progress from palace to palace, their furniture went with them. Elizabeth's wardrobe accounts provide descriptions of the giant packing cases that were used to transport everything from beds to throne canopies. "Everything was flatpacked,"
Thurley said. "Everything that was taken around had a beautifully-made case that went with it. Those big throne canopies were all demountable and all went into cases." There was also a red monogrammed case for the Elizabeth I's nightie. Thurley said the movements the current Queen – weekends at Windsor, winter at Sandringham, Balmoral for grouse season, Buckingham Palace the rest of the time – are a hangover from the Tudor era. Also appearing at the festival to promote his latest biography of Charles II, Earl Spencer disclosed that the Queen is a thoughtful godmother and giver of excellent gifts to children. Asked to name the best present she had ever sent him, the Earl said: "I remember I was the envy of my boarding school when I was 10, because she gave me a radio that looked like a book. "So I could keep it at school and no master ever rumbled the fact it was a radio. And I thought that really showed some understanding of a young boy's needs." The Queen has more than two dozen godchildren. The Earl's father was a former equerry to the Queen and the two families were close. The Earl and his sister, Diana, Princess of Wales, spent their early years in a house on the Sandringham estate.
SNP MEMBERS VOTE TO STOP ROYAL FAMILY'S SOURCE OF PUBLIC FUNDING
SNP members have overwhelmingly voted to stop the Royal Family's public funding after hearing how the Queen is "purring all the way to the bank." Julie Hepburn, the Nationalists' political education convener, told the party conference in Glasgow that the 
Sovereign Grant system was "the equivalent of the Royal Family winning the lottery every single year." She argued that the £76 million the Royal Household received last yearwas "a good rate of pay for charity work" and the money could instead be spent on mobility scooters. SNP delegates overwhelmingly backed a resolution which called for a repeal of the Sovereign Grant Act and failed to suggest any replacement formula, thereby stopping the Royal Family's funding. The vote has no impact on Scotland's funding for the Queen as the issue is reserved to Westminster. But delegate Graeme McCormick attacked the motion for skirting round the monarchy's future in an independent Scotland and noted that it has been "a long, long time" since the party discussed it. Alex Salmond's policy in the 2014 independence referendum campaign was that a separate Scotland would keep the Queen as head of state but the SNP has strong republican roots. In 2002 the party published a draft written constitution for a separate Scotland that included a 
proposal for a referendum on the issue. The Sovereign Grant replaced the Civil List in 2011 in what was the largest change in how the Royal Family is financed for 250 years. The money is paid two years in arrears and given to the Queen by the Treasury. It is based on the profits of the Crown Estate portfolio, which includes around £272 million of property in Scotland such as the seabed, much of its foreshore and 370,000 hectares of rural estates. To help pay for extensive repairs to Buckingham Palace, the percentage of the profits paid to the Queen will increase from 15 per cent to 25 per cent by 2027. Despite management of the Crown Estate being devolved, SNP ministers have no say over the sum being handed over. Ms Hepburn, who is the wife of Scottish Employability Minister Jamie Hepburn, told the conference: "It's basically the equivalent of the Royal Family winning the lottery every single year. "No need for the Royal Household to play Euromillions, with the Sovereign Grant Her Majesty is purring all the way to the bank." She claimed "there can be no moral justification for giving just one family over £70 million" at a time of austerity and urged delegates to take a step back "and see how ordinary people are being shafted by a rich elite". Arguing that the Sovereign Grant was "a symbol of everything that is rotten at the core of the UK's political system", she said that in an independent Scotland all people would be treated as "valued citizens, not subjects."
2017/10/09
Duke and Duchess of Cambridge and Prince Harry reveal £2m funding to heal nation's mental health
When Prince Harry gave an extraordinarily frank interview about coping with his mother's death earlier this year, he hoped to help "smash the stigma" and start a national conversation about mental health. According to a national study published on Sunday, he did: and in some style. Research into Heads Together's campaign has showed an estimated 1.2million men spoke about their own mental health in May this year compared with three months earlier, all-but closing the gap with women who have traditionally spoken more freely. The findings, likened by the Duke of Cambridge to "exam results day", showed the significant impact of the charities campaign, which included a series of videos showing celebrities speaking about their mental health, and the London Marathon. Today, the Duke and Duchess of Cambridge and Prince Harry announce the next phase of their mission: a £2 million investment fund to help improve the nation's mental health through technology. Their Royal Foundation has confirmed its largest single grant yet, intended to develop a digital tool to help people find trusted information about their mental health and get help in times of need. The Duke said he hoped it would help create a "metaphorical barrier" to catch people who have otherwise missed sufficient mental health treatment, "to bring them into the fold and give them the help they need". Speaking at the Data Observatory at Imperial College London, the Duke praised a research project to measure the success of the royals' Heads Together campaign, which culminated in the London Marathon earlier this year. Hailing the results "fantastic", he discussed how the information could now be used to help more people with mental health issues, moving beyond encouraging them to talk into practical solutions. The study, of 14,000 people by YouGov, noted a significant change in the public's approach to
mental health between February and May this year, when the Royals' Heads Together campaign was in full swing. In particular, experts noted, the publicity arising from initiatives including the OK To Say videos and Prince Harry's interview about his own mental health had almost closed the gap between men and women, with men catching up with the conversation. In February, 45 per cent of men and 52 per cent of women said they talked about their own mental health. By May, 60 per cent of men and 61 per cent of women had such discussions. At the peak of this change, Heads Together found, 1.2 m more men talked about their own mental health. The study noted a "slow and steady increase" in people talking about mental health in general, with a three per cent rise, or 1.5 million people, discussing it in May compared with February. Each of the Heads Together charity partners reported a significant rise in people contacting them following the launch of the Heads Together marathon , the Prince Harry interview, and the actual marathon. Mind experienced 58 per cent more calls than normal, with Best Beginnings seeing 105 per cent increase in app downloads and Place2Be noting a 148 per cent boost in downloads
of their school resources. Of those surveyed, 68 per cent of people would now speak to a family member, 64 per cent to a friend and 25 per cent to a doctor. Just two per cent would choose to speak to their HR department, seven per cent to a work supervisor and 24 per cent to a colleague. Heads Together have now singled out several areas for particular attention in the coming months: men; the workplace; and the military. Proclaiming the depth of the figures "amazing", the Duke said there was a "lot to process". Reading findings that three quarters of suicides in the UK are men, he added: "That's still a worrying statistic though, it really is." Pointing out the 68 per cent of people who said they can now talk to family about mental health, he said: "This also shows that support at home is quite key, isn't it? "At the beginning, we were trying to understand why at home people weren't sharing some of their problems. If we've at least made a big impression there we can work on the wider societal aspects. "But I think it all has to start at home. If you can't even have a conversation with your loved ones,there's no way you're going to go to HR at work." He added: "The only thing, trying to extrapolate the data from this, is that these individuals who have spoken have probably got reasonably good support network around them. "Are we missing a whole set of people who have either been in case or who have had very bad experiences at young ages, who have bad mental health already? How do we affect that demographic?" Speaking of the future work of the Royal Foundation, which will include the £2m investment, the Duke said: "I suppose it's finding a metaphorical barrier to get people towards. "I can imagine if you're not in some of these categories you can spend your life missing opportunities to be helped. "We've got to somehow catch people in their daily life to bring them into the fold and give them the help they need." After viewing a presentation, which included video footage of the Duke, Duchess and Prince Harry racing one another as they launched the Heads Together marathon, he asked experts whether they felt they had yet been enough impact in schools. "You'd struggle to find a parent out there who wouldn't want the well-being of their child to be taken care of at school," he said. Lorraine Heggessey, CEO of The Royal Foundation, said: "We wanted to change the conversation on mental health and to push further with an optimistic and inclusive campaign. "We're so proud of what's been achieved through the work of charities, Heads Together supporters and runners, and those who felt able to open up and tell their stories. "People have told us that this was so important to them and we believe the national conversation is changing. This positive response to the campaign has inspired us to take it to the next stage. "So far, we've been showing people why they should have a conversation. This funding will enable us to invest in practical tools to help people actually have those conversations."
2017/09/21
The Queen of the cardigan trend? It has to be Her Majesty
Which came first, the Queen or the cardigan trend? Perhaps Her Majesty has been taking her cue from the catwalk revival, as she was spotted this week in two new button-downs worn with classic tartan kilts at Balmoral Castle. Cardigans are no longer reserved for 'grannies', she will undoubtedly be aware, thanks to Christopher Kane, Gucci and Prada, who have all reappropriated the knitwear staple in cool new incarnations for autumn. More likely, though, the vice is versa, as Stella McCartney and Mulberry designer Johnny Coca have both openly hailed HM to be their muse when they presented their collections back in February. McCartney specifically riffed off of Her Majesty's Balmoral wardrobe – silk headscarves, quilted raincoats and heritage checks included. The cardigan, though, is a stand-out piece that has staying-power into next season. Erdem Moralıoğlu was the loudest and proudest in declaring his love for the crown at London Fashion Week, presenting a spring collection inspired by Her Majesty's look in the 1950s. Those beloved argyle cardigans were twisted over the top of ballgowns, "taking that formality and turning it on its head," he told The Telegraph.
All the comforts of one's home: Rare glimpse of Queen's life at Balmoral explained
A photograph taken yesterday as Julie Payette, the governor general of Canada, was treated to a guided tour of the library at Balmoral Castle by the Queen, revealed a comfortable, homely style of decor that makes very few concessions to modern trends or ostentatious display. As well as an antique clock, right, points of interest include:
Large, flat screen television and old model of Sky remote. No sign of whether she can get Netflix to enjoy The Crown.
Number of books including reference works such as Sir William Fraser's series on the chiefs of Scottish clans.
Cushions with an image of a crown and emblems of British regiments. May have been "upcycled" from same fabric as an older Balmoral sofa. 4. Fresh flowers.
Desk and leather armchair. 6. Statue appearing to show man in uniform rescuing a child.
Newton's Cradle desk toy 8. Ornate lamps featuring nude athletes.
Electric convection heater.
The series of images taken as she held a private audience with Julie Payette, the Governor General of Canada, show a traditional decor with bookcase lined walls. Remarkably, some of the volumes are thought to have remained in the same place for 40 years, judging by a picture from the 1970s of the Queen and Prince Philip in the same room. The tomes include works by Sir William Fraser, the noted writer of ancient Scots history. The Queen still has a desk she has used in the room since at least the 1970s, while her mantelpiece has a ship in a bottle – in what is thought to be a homage to the Royal Yacht Britannia.
Prince Harry cheers on competitors at the Invictus Games – Prince Harry got back to business at the Invictus Games today, dedicating his day to cheering on to competitors after making his public debut with girlfriend Meghan Markle. The Prince spent the morning giving pep talks to athletes behind the scenes at the cycling event, telling them they were tougher than him for completing the gruelling course in the Toronto heat. Modestly waving away shouted "thank yous" from the crowd, he told cyclists: "You're all amazing. This is what it's all about. "The atmosphere has been incredible all week. For me, it's always going to be about the atmosphere. "Everyone's really excited, they're all here for you." Posing for dozens of photographs with every athlete who asked him, he said he was in awe of their stamina in the 27C heat. "Four miles, up and down," he told one. "I just couldn't deal with it." Among the competitors he met was Veteran Royal Navy Aircraft Engineer Jamie Weller, who was training on a stationary bike in the team ten and a large central blind spot in both eyes. Marvelling at his adapted mobile phone, which has a special voice app to describe his location, the Prince insisted on turning the tables to stage an impromptu photoshoot. After days of posing for the world's media, the Prince revelled in instructing Mr Weller to lean into his bike as he snapped away on the phone's camera. He went on to catch up with old friends including Invictus superstars Jaco van Gass and RAF pilot Nathan Jones, former medal winners who are back this year. The Prince made his way around a large tent, surrounded by athletes of all nations preparing for their next race. Quizzing other competitors about whether it was their first Games and how they had found it so far, he consistently deflected attention from himself back to the sportsmen and women. Yesterday, photographs of the Prince and his girlfriend Meghan Markle were seen around the world, as they made an unexpected appearance at the wheelchair tennis. The Prince, however, appeared keen to focus attention back on the Games themselves, attending the cycling solo as an enthusiastic spectator. He will later attend the golf and indoor rowing as well as a reception for Invictus competitors and family. In an interview with the BBC, he said: "Invictus Games when it comes around once a year is my fix just as much as anyone else's. "Being here with all the competitors, being here with friends and families, meeting new faces and seeing some of the old faces as well – not old as in age but the old-timers – is amazing. "I get a buzz out of it, everybody gets a buzz out of it. "You've got all of these civvies walking around sucking up the atmosphere and hopefully they can walk away and it means something to them as well." He added: "It's an amazing team to be proud of, so many new faces, new stories, some fantastic experiences for them to have going forward. "Its a joy for me to constantly meet so many new people and friends and family."
Prince Harry has visited the Chatham Green Project, a conservation, education and sustainability initiative run by the Wilderness Foundation – A key part of the Chatham Green Project is the education programme, which aims to educate over 3,000 pupils each year to value the countryside and take action to protect it and our wider environment. Prince Harry's own work in conservation has been dedicated to the education of young people, with the help of getting them engaged with conservation issues. After receiving a briefing of the key work of the Wilderness Foundation, His Royal Highness joined a group of pupils taking part in a nature immersion programme. Prince Harry then paid a visit to the Wilderness Academy fire-pit to meet young people participating in the TurnAround youth programme. The TurnAround programme helps people aged 15-21 who struggle with family, social & personal problems to overcome challenges through wilderness therapy. TurnAround's success rate averages 83% of its graduates entering further education or employment and sustaining this into the future. The Wilderness Foundation is a charity that harnesses the power of the wilderness to change lives and the positive power of humanity to save the wilderness.
2017/09/19
Camilla names new aircraft carrier HMS Prince of Wales, as Charles looks on
The Duchess of Cornwall, watched by her husband, has named the Royal Navy's second new aircraft carrier HMS Prince of Wales. Work on the huge £3 billion vessel was halted for the old naval tradition which combines a celebration with a solemn blessing. The duchess, the ship's sponsor, smashed a bottle of whisky against the ship
in the ceremony at Rosyth Dockyard, Fife. Her husband, known as the Duke of Rothesay in Scotland, looked on as she carried out the honours as the 65,000-tonne aircraft carrier reached the latest landmark in the construction process. It will be 2019 before the carrier can begin sea trials. After a short speech, Camilla declared: "I name this ship Prince of Wales. May God bless her and all who sail in her." She pressed a button to trigger the smashing of a bottle of Laphroaig whisky against the ship's hull. The Islay single malt is believed to be one of Charles's favourites. In her speech, she said: "As Lady Sponsor, I take great pride in my own personal connections with the Royal Navy. "For almost ten years now, I have been Commodore in Chief of the Royal Navy Medical Service and of the naval chaplaincy service. "I can also boast six Admirals among my forebears, who fought with varying degrees of distinction for King and country throughout the 18th century. "Naturally, however, my closest connection with our great Navy is through another Admiral, my husband, another Prince of Wales. So I already feel a particular affection for this ship. "When she and her ship's company are out on the high seas,
please remember that I will be holding you all in my thoughts and prayers. "I am certain that you will carry out whatever is asked of you with the pride that comes of being at the forefront of our Naval prowess. Wherever she is asked to serve her country, may she and her company return safely to harbour." Earlier, the duchess told the crowds that seven shipyards across the country had worked together to design and build the 900ft carrier and its identical sister ship, HMS Queen Elizabeth, which arrived in its home base of Portsmouth last month. Camilla wore a navy blue dress and coat designed by Fiona Clare for the occasion, along with a navy and white Philip Treacy hat and a Prince of Wales feathered brooch. Charles, Admiral of the Fleet, was in uniform.  The carrier is the seventh ship in the Navy to bear the name HMS Prince of Wales, with the first being launched in 1765. The "most distinguished" was a King George V class battleship, launched in 1939, which played a vital part in the Second World War. It was sunk in the South China Sea in December 1941, with the loss of 327 lives. Three men who served on the battleship were present at Friday's ceremony.
2017/11/06
Prince Charles touches hands with orangutan in Borneo rainforest
Project 70: will Prince Charles be on the throne by next year?
Next Sunday, the Prince of Wales will lay the wreath on behalf of the nation at the Cenotaph. It won't be the first time: he performed this duty when the Queen was in Kenya in 1983. However, significantly, it will be the first time he has laid the wreath with Her Majesty present. The Queen will be watching from the Foreign Office balcony, at the side of her 96-year old husband who, having retired from public duties, will no longer be on the Whitehall tarmac and on parade. The change in protocol has excited enormous comment. During the summer a number of tabloids ran stories ran alleging the Queen had said to close friends that in three-and-a-half years' time, when she is 95, she will "consider" giving up the Throne and allowing her eldest son and heir to take over. It was not clear whether Her Majesty had in mind a regency, where she would remain head of state but her heir would discharge her constitutional duties, or an abdication, where she would become an ex-Queen and her son would be crowned King. The Prince of Wales will be 69 two days after the Remembrance Sunday ceremony; no heir to the Throne has been older or waited so long. As his 70th year approaches, and the Queen moves through her nineties, it is natural that attention focuses on how he is preparing for monarchy, and how the transition between the two reigns will be effected. However, one reason, perhaps, why it is unclear what will take place is that there is no evidence Her Majesty is contemplating any such thing. While some things are changing; there is a steady winding-down of what the Queen does; and the Prince sees state papers (and has for years) and has learned statecraft, there is a wide gulf between sharing the load (as a nonagenarian must) and running up the white flag. The Queen continues to take Privy Council meetings, and it is her assent that brings parliamentary Bills into law. Several people who know her, and the Prince give the unanimous impression that beyond this, any idea that Her Majesty is building up to giving up the throne is baseless. His friends too say the caricature of him living in hope of his mother's demise or abdication, could not be further from the truth. They describe him as serene in his marriage, rejoicing in his children and grandchildren and busily getting on with his job. The night before he leads the Act of Remembrance he will return from his current ten day tour of South-east Asia and India. Last week the Prince and the Duchess of Cornwall were in Singapore, manifestly enjoying themselves and delighting in each other's company while on duty. A friend who spent time with him recently described the
Prince as "happier than I have seen him for years." Those who know him well or work with him closely have noticed other changes. "As he gets older there are signs of a 'life's too short' attitude," says a friend. "He wants to concentrate on things he finds important and has less and less time for things he thinks aren't." He is determined that people will not look back on his long apprenticeship and think he achieved nothing. "Legacy is really important to him," one who has worked for him says. "It means a lot to him that he can point to achievements. And there are aspects of his role, such as what he has done to inspire people to transform their communities, that get too little recognition." Preparation for him to become King "has been going on since 1948", another friend says. Inevitably, as Her Majesty gets older, the nature of that preparation becomes more intense. The transition at the Cenotaph is one example – though one courtier said it was not settled that this would be permanent, some in the Household believing that the Queen will lay the wreath next year, on the 100th anniversary of the Armistice. Also next year, however, the Prince will represent his mother at the Commonwealth Games in Queensland, since the Queen no longer does long-haul flights. Her Majesty remains, however, in remarkable health. "I saw her standing upright for two-and-a-half hours at an investiture the other day," a courtier observed, "which is more than most of us would want to do." The worry among her staff is how the Queen would absorb the shock of anything happening to the Duke of Edinburgh. This is another great unknowable factor in planning for the future, given that the Duke is not just of a very great age, but five years older than the Queen. "If he goes it
will knock her sideways," a friend says. "And it is hard to know how she will take it. But she takes her Coronation Oath very seriously. The most likely outcome is that she will bear herself with her usual dignity and just get on with it. She isn't Queen Victoria, and won't just retreat." The Queen's mother, Queen Elizabeth, lived into her 102nd year and was mentally sharp until the end. The Queen's distaste for abdication – as her heir knows better than most – comes from the effect of that of her uncle, Edward VIII, not just on Britain and on the monarchy, but on her parents. Queen Elizabeth believed King George VI was driven to an early grave (he died aged 56) by the unexpected burdens of kingship. The Prince of Wales is infinitely better prepared, but the Queen simply does not regard monarchy as a job from which one resigns. A regency is a different matter, for it does not require the Queen to leave the Throne and cease to be head of state. If she becomes mentally impaired, or too weak in physical health to continue, then the 1937 Regency Act provides for the Prince of Wales to take over. A regency has to be decided, on the basis of medical evidence of incapacity, by three from the following group: the Lord Chancellor (one of whose subsidiary titles is "Keeper of the Queen's Conscience"), the Speaker of the Commons, the Lord Chief Justice, the Master of the Rolls and the Sovereign's spouse. The last time one pertained in this country was during King George III's madness 200 years ago. Those close to the Queen believe she regards a potential regency as a safety-net in case of sudden infirmity, not as a get-out clause from reigning. Friends of the Royal family also play down other recent developments in the household. The Queen's private secretary, Sir Christopher Geidt, left her service in the summer after a decade in his job. He is expected to be given a peerage imminently. His long-serving deputy, Edward Young, a former banker whom friends describe as "brilliant", replaced him. "There had been tensions between Geidt and the Prince of Wales," says a courtier, "but they go with the territory and are far from rare in such relationships. They were not why Geidt left. His departure was not at all sinister." Also Buckingham Palace, which had its last extensive overhaul when the current front was built in 1913, is undergoing a £369m refurbishment over the next 10 years. However, the Queen will continue to live there while the work goes on, and it is not a sign of any imminent change. "The Royal family has always been long term, not short term," one of the Prince's friends observes. There have been no sudden changes of plan; as a member of the Prince's staff confirms, there is merely a process of "elegant evolution." What we shall see at the Cenotaph next week is another step in that process; but the Queen is with us yet.
Investiture Of The Prince Of Wales Aka POW Investiture (1969)
At the beginning, Prince Charles sits in armchair and talks to camera about his forth coming investiture ceremony at Carnarvon Castle, Wales. Later, the ceremony starts at Carnavron Castle. Prince Charles, Princess Anne, Queen Elizabeth II and the Duke of Edinburgh arrive.
Prince George rules the roost and Charlotte will be trouble when she's older, Duke of Cambridge says
The Duke of Cambridge spoke about his children to patients as he visited a hospital. William toured the Urgent Care and Trauma Centre at Aintree University Hospital in Liverpool at the start of a day of engagements in Merseyside. He told elderly patients in the hospital's frailty assessment unit about his son Prince George starting school. Speaking to Teresa Jones, 87, he said: "Most of the parents are in floods of tears and the children are absolutely fine." He added: "George rules the roost and Charlotte isn't far behind." He told Edna Dagnall, 75: "George started school last week so we're seeing how long that lasts for before he doesn't want to go to school one day." Speaking to patient Pagan Tordengrav, 55, in the emergency department he said the Duchess of Cambridge, who is expecting the couple's third child, was doing "very well". Speaking about daughter Charlotte, he said: "I think she's going to be trouble when she's older. All fathers say that." Ms Tordengrav, who has stage four cancer, told William she was a fan of rock bands Led Zeppelin and Black Sabbath. He said he preferred soft rock and told her: "I'm Linkin Park level." Ms Tordengrav told William he was the "prince of
hearts". William said he felt "nostalgic" after seeing an air ambulance parked on the hospital's heli-pad. Speaking to A and E volunteer John Geddes he said: "I looked longingly at the helicopter there. "It's nice to see the air ambulance, I feel very nostalgic about it." Before leaving the hospital he was taken to see the helicopter and spoke to members of the crew. The new unit opened in January after a £35 million re-development and includes a charity-funded air ambulance helicopter landing pad. William is also due to meet staff and service users at the Life Rooms in Walton, a community hub run by mental health trust Mersey Care. The centre offers group and one-to-one advice sessions on finances, addiction, and employment and offers a space for groups to meet. He will then visit Guinea Gap Leisure Centre in Wallasey, Wirral, where he is set to meet divers from the Merseyside Sub-Aqua Club and watch children showcasing Swim England's Learn to Swim programme, before viewing a water polo session.
2017/09/09
Why it is extremely unlikely the new Royal baby will be called John
Naming a child is rarely a straight-forward task. It's an even more freighted exercise if you're also christening a possible heir to the throne. This is the tricky conundrum facing the Duke and Duchess of Cambridge again after they announced the Duchess is pregnant with their third child today. As a general rule, those in line to the throne are given names of royal predecessors and so far the Duke and Duchess have kept to this tradition. Prince George has six monarchic namesakes while Princess Charlotte's name is the feminine version of her grandfather Charles, as well as the name of King George III's wife. Yet there's one former king who's highly unlikely to ever have another royal
namesake: King John.
That's because in his short 17-year reign he managed to so sully his name it's pretty much been removed from royal circulation. Even if you only have a glancing knowledge of British history, you'll probably recognise him as the ghastly villain in Robin Hood. King John is portrayed as the heartless autocrat who taxed the peasantry dry while his noble brother Richard the Lionheart was off on crusade. Those stories alone are a PR disaster for any sovereign, but the real John was even more of a rotter than his legendary caricature. He holds by far the strongest claim to being England's worst ever monarch. Not only was he exceptionally rapacious and cruel (he had a penchant for starving his enemies to death), John was also one of the most cowardly and incompetent scoundrels to sit on the throne. Born in 1166, John was the son of Henry II and the younger brother of the dashing Richard I. While his older brother was off fighting in the third crusade John made an unsuccessful treacherous bid to seize the crown, which ended in his banishment. Richard later reconciled with his wayward younger sibling and John ascended to the throne in 1199 after Richard died of an infected war wound. As well as the English throne, John also inherited rich territorial holdings in France. But by 1206 he'd managed to lose Normandy, Anjou, Maine and parts of Poitou to French king Phillip II. In his desperation to reclaim his lost lands John taxed his English subjects mercilessly and exploited legal loopholes to seize exorbitant sums from his barons. When he finally managed to invade France, his cowardly military
approach saw the expedition end in abject failure. John's martial feebleness was so renown he earned the nickname 'soft sword'. John's inadequacy as a commander was matched only by his wanton cruelty. He once ordered 22 captive knights be locked in a castle and starved to death and had his nephew Arthur blinded, castrated and then killed. He was also an inveterate lech and took pleasure in pursuing the wives and daughters of his heavily-taxed nobility. So it's unsurprising that this was the demographic that led to John's downfall and, inadvertently, his greatest legacy. In 1215 negotiations broke down between John and his now mutinous nobles, who promptly rebelled and took London. Having lost his capital the king folded and agreed to sign the agreement now known as the Magna Carta, which limited his powers and reasserted baronial rights. Although not the intention at the time, the Magna Carta became the foundational document for our current democratic settlement. However, King John couldn't let it stand and with the backing of the Pope soon reignited civil war with the barons in a bid to tear up Magna Carta. In the ensuing conflict John laid waste to the northern counties of England. But John's signature military incompetence soon caught up and as the war turned against him the king contracted and then succumbed to dysentery. A fittingly ignoble end for a truly ignoble monarch. Now there are very few historical British sovereigns with unimpeachable credentials – including the namesakes of some of our current royals. Prince Charles's eponymous forebear, Charles I, is hardly the paragon of monarchic success. Yet the name John was so debased by its only regal bearer, it'll highly doubtful it can ever be redeemed.
Safety concerns at hospital favoured by Royal Family after four deaths from 'clinical incidents'
Watchdogs have raised safety concerns about the private hospital favoured by the Royal Family after it emerged four people died due to "clinical incidents". King Edward VII
hospital, in Marylebone, London, has been ordered to improve following inspec-tions by the Care Quality Commission. The regulator found the hospital kept no medical records of its outpatients and that doctors were failing to follow basic cleanliness rules to prevent infections. The institution was rated as "requires improvement", the second lowest of four possible categories, and issued two formal notices for breach of regulations. King Edward VII has been used in recent years by The Queen, Prince Philip and The Duchess of Cambridge. More than 180 clinical incidents were reported to inspectors in the year up to last September, of which four resulted in death, and 17 in short-term harm. The regulator found there were 28 patient falls during the period, which is a relatively high number. The report also found that patients were not always referred to specialist palliative care quickly enough to ensure a "peaceful death". The hospital's surgical services was specifically rated "requires improvement" due to medicines cabinets being discovered unlocked. A hospital spokesman said it was "extremely disappointed" by the finding. "We were pleased to note the commission's positive review of our work as caring, effective and responsive," he said. "We note, however, that the commission has identified a number of governance processes that, in their judgment, fell short of their requirements."
Prince Harry catches up with life-long friend in emotional reunion in Lesotho – Mutsu was just four when he first met Harry in 2004, who gave him a pair of blue wellington boots. Prince Harry was reunited with an orphan from Lesotho on Thursday with whom he formed a "close bond" as he revealed his agony at losing his mother prompted him to open a centre dedicated to helping vulnerable children. The 31-year-old prince first met Mutsu Potsane aged four, while visiting his orphanage during his gap year in 2004. Unlike most the children who shyly watched the young prince from the shadows during that visit, Mutsu grabbed his hand and stayed by his side for hours. Prince Harry gave him a pair of blue wellington boots and has returned to visit him several times since. On Thursday, the pair embraced as they met, with the prince remarking how tall Mutsu had become. The softly-spoken teenager, now 15, a star striker for his orphanage's football team and a beneficiary of a scholarship run by Prince Harry's charity Sentebale, said he and the prince "click". "I'm very comfortable around Harry, he is very comfortable around me," he said. They were reunited as Prince Harry jetted into the tiny mountain kingdom to open Sentebale's flagship centre for orphaned and vulnerable children and those living with HIV. In a speech to international donors and local dignitaries, the prince spoke intimately of his own pain after Princess Diana was killed in a car crash when he was just 13. He said it had left a "gaping hole" in his life and given him a sense of "overwhelming connec-tion" with the smiling children – including Mutsu – he met during his gap year. "They were far younger than me, and of course, their situation was a great deal more challenging than my own," he said. "Nonetheless, we shared a similar feeling of loss, having a loved one, in my case a parent, snatched away so suddenly. I, like them, knew there would always be a gaping hole that could never be filled." He said the plight of these children was "compounded" by their extreme poverty and harsh environment. A letter Mutsu wrote to Harry before their last meeting in 2014 has been released by Kensington Palace and in it, the teenager fondly remembers their first meeting. He wrote: "I hope you remember when we were together and planting peach trees and I know you feel happy when I am still writing the letters to you." He added: "I am still doing well and I am trying my level best to study hard at school. My ambition is to be a farmer when I grow up. "I still like soccer so much and I am a striker. My team's name is big green because we defeat many other teams we are playing with." Lesotho, a mountainous kingdom surrounded on all sides by South Africa, is one of the poorest countries in the world. One third of its children are orphans and 21,000 of those aged 10 to 19 have HIV. The prince said it became apparent to him after his first visit that the question "wasn't when but how quickly we could put in place something to help these children". "Behind those smiles it was clear they desperately needed care, attention and above all, love," he said. "At the age of just eight or nine taking on the responsibility of caring for brothers and sisters there was simply no time for being a child anymore." He founded his charity Sentebale, meaning "forget-me-not" in Sesotho, with Prince Seeiso, the brother of Lesotho's King Letsie III, who showed the young British royal around the kingdom during his first visit. On Thursday, ten years later, they opened a £2 million centre catering to the needs of some of Lesotho's most disabled and disadvantaged children, principally those living with HIV. The Mamohato Children's Centre is named after the mother of King Letsie and Prince Seeiso, who died from a heart attack in 2003 at the age of 62. Its dining hall is named after Prince Harry's mother, the Princess of Wales, and its distinctive reception centre is named after Olga Powell, the Prince's nanny, who died in 2012. It will bring all of Sentebale's work under one roof, providing a health centre, education opportunities and pastoral care but for four times the number of children as previously. A total of 1,440 children will also be hosted there for holiday camps, where they will play sports and have lessons in healthy living, building self-esteem, expression through drama and planning their futures. One of Sentebale's bursary reci-pients, Motseliso Moraha-nye, 20, now studying law at university, described how the charity had given her "new expectation for life". "I am the woman I have become today, smart, educated, looking forward to the future with hope and excitement and assured that I will make it in this lifetime, because of Sentebale," she said. In their respective speeches, the princes and King Letsie III revealed how close they have grown since their first meeting 11 years ago. Prince Seeiso called his friend "carrot-top" and they capered around in thick Lesotho blankets presented to them. King Letsie teased the British royal about his love-life saying, to loud laughter from the crowd: "I long for the day when I can say Prince Harry and…. But we'll all have to wait a few years for that." Prince Seeiso said the road to Mamohato's opening had been "hilly but wonderful" and vowed not to mention their late mothers' names for fear of getting "teary". "I can say with a joyous heart and a joyous smile on my face today that those who have gone before us have made an imprint on what we're doing today," he said.
2017/09/08
When is the Duchess of Cambridge's baby due and where will she give birth?
The Duke and Duchess of Cambridge are expecting their third child, Kensington Palace has announced. If you're already starting to feel gripped by royal baby mania, here's your essential guide, from the due date to potential baby names.
When will the royal baby be born?
The Duchess is less than 12 weeks pregnant, but was compelled to bring forward the announcement after being too unwell to attend a planned public appearance. This means the baby won't be born for over six months at least, making March 2018 the earliest potential month for the royal birth. Both Prince George and Princess Charlotte are thought to have been born slightly late: in 2015 the Duchess of Cambridge let slip that her due date was towards the end of April, however Princess Charlotte was born on 2 May. This might mean another longer-than-average pregnancy is on the cards for the Duchess.
Where will the royal baby be born?
Both Prince George and Princess Charlotte were born at the Lindo Wing of St Mary's Hospital in Paddington, west London, making it likely that their sibling will also be born there. The private wing of the NHS hospital charges £5,215 for the first 24 hours if a baby is born naturally, or £6,745 for a Caesarean section, plus £1,155 for the deluxe package for each additional night. The Telegraph's Anna Maxted had all three of her children there, and describes the rooms as basic, but the care as first-class. When the Duchess of Cambridge was pregnant with Princess Charlotte in 2015, contingency plans were put in place. If the Duchess unexpectedly went into labour while visiting her parents in Bucklebury, she would have been taken to the Royal Berkshire Hospital in Reading, while if she went into labour at Anmer Hall, the couple's country residence in Norfolk, she would have given birth at the Queen Elizabeth Hospital in King's Lynn.
What baby names are the Duke and Duchess of Cambridge considering?
The Duke and Duchess have chosen solidly traditional royal names for their children in the past, making it likely they will reference previous monarchs this time as well. The couple's first child will in time become King George VII, following a tradition dating back to German-born George I, the first Hanoverian king of Great Britain who acceded to the throne in 1714. The last was the Queen's father George VI who died in 1952 but was known to his family as Bertie. Among the previous monarchs to have had the name is George III – on the throne from 1760 to 1820 – who is predominantly remembered for losing the American colonies and his sanity. However, the Prince of Wales has previously disclosed that he is the king he most respects, describing him as a good man who was simply misunderstood. The Duke and Duchess of Cambridge honoured both royal tradition and family ties by naming their second child Charlotte. The name's royal pedigree includes Queen Charlotte, the wife of George III, who bore him 15 children and helped found Kew Gardens. Queen Charlotte's & Chelsea Hospital, which is named after her, is part of the same NHS Trust as St Mary's Hospital Paddington, where Princess Charlotte was born on Saturday in the private Lindo Wing. Her granddaughter Princess Charlotte of Wales, who married on May 2, the day the new Princess Charlotte was born, died in childbirth in 1817 at the age of just 21. She was the only child of George, Prince of Wales, who would go on to become King George IV. Charlotte also happens to be the middle name of the Duchess's sister, Pippa Middleton, and goes back in her family to her paternal great-great-great-grandmother Charlotte Ablett, born in 1825 and therefore possibly named for Princess Charlotte.
How will this affect the succession?
The new baby will be fifth in line to the throne, behind the Prince of Wales, the Duke of Cambridge, Prince George and Princess Charlotte. It means Prince Harry will drop down to sixth in line, and every other member of the Royal family will be one step further away from the throne. Because of recent changes to the laws governing succession, the baby's sex will make no difference, as boys no longer have precedence over girls. If the change hadn't been made and the third baby were a boy, he would be fifth in line instead of Princess Charlotte – however that will now not be the case.
Will the Duchess of Cambridge have a natural birth?
Both Prince George and Princess Charlotte are believed to have been born by a natural delivery, meaning the Duchess of Cambridge will presumably be planning to have a natural birth this time as well. In 2015 Pat O'Brien, a consultant obstetrician at University College Hospital, said that because of the speed with which the Princess Charlotte was delivered after the Duchess was admitted to hospital, it is likely that she went into labour naturally. He said: "The fact that she went into hospital at around 6am and had the baby by 8.34am would not imply that she was induced at all. "Second time labours tend to be quicker than first time labours. Everything tends to go faster. The dilation stage is quicker, the pushing stage is usually quicker and easier as well, and the baby comes out more quickly. You would expect it to be an easier labour anyway."
Who will deliver the royal baby?
The medical team in charge of safely delivering Princess Charlotte was led by Guy Thorpe-Beeston, Surgeon Gynaecologist to the Royal Household. Mr Thorpe-Beeston, an obstetrician who specialises in high-risk pregnancies, has a private Harley Street practice and is a consultant at the Portland private hospital and at the Chelsea and Westminster Hospital in the NHS. A Cambridge graduate, he worked at King's College Hospital in London before becoming a consultant in foetal medicine at Chelsea and Westminster in 1996. He was assisted by Alan Farthing, Surgeon Gynaecologist to the Queen, who was the fiance of the television presenter Jill Dando at the time of her murder in 1999, and has been part of the Queen's medical household since 2008. In 2014 Sir Marcus Setchell, the recently retired surgeon gynaecologist to the Queen who delivered Prince George, told BBC Radio 4's Woman's Hour: "What happened in labour is an entirely private matter, but I do think there are certain situations when someone is giving birth that it's important…to have a specialist…in the same room to deal with anything that's immediately going to be wrong."
How will news of the birth be announced?
After the Queen, other members of the Royal family and the Middletons have been told the good news, the royal communications team will email media organisations with the sex, weight and timing of the birth. Moments later the news will be announced via royal Twitter and Instagram accounts before a traditional paper announcement is placed on an easel outside Buckingham Palace.
When will we see the royal baby?
After the birth of Prince George, the Duchess left hospital the next day, while she left the hospital to go home on the same day after giving birth to Princess Charlotte. But the length of the Duchess's hospital stay this time around will be entirely down to how she is feeling, so there is no guarantee we will see the baby within 24 hours of its birth. The Duke and Duchess are expected to leave the Lindo Wing by the front door to give the waiting media the chance to take the photographs that will no doubt adorn the front pages of newspapers the next day.
Where will the Duke and Duchess go when they leave hospital?
After the birth of Princess Charlotte, the Duke and Duchess spent the first nights of her life at Kensington Palace before driving north to their country home, Anmer Hall, on the Queen's Sandringham estate, where they were likely joined there by the Duchess's parents, Michael and Carole Middleton, who often stay over to help look after Prince George.
Will the Duke and Duchess take maternity and paternity leave?
They have on previous occasions: after the birth of Princess Charlotte, the Duke took two weeks' statutory paternity leave from his job as an air ambulance pilot and the Duchess took maternity leave from her official royal duties. After the birth of Prince George, the Duchess was back in action after five weeks, joining her husband to start the Anglesey Coastal Ultra Marathon. However she maintained a light workload for several months after both births.
Will the Duchess hire a maternity nurse?
As well as having a full-time nanny and plenty of help from the Middletons in 2015, the Duke and Duchess of Cambridge hired another temporary nanny to help them through the first weeks of Princess Charlotte's life. The couple were determined to manage without professional help when Prince George was born, but he was not a good sleeper and the Duchess became exhausted after countless sleepless nights.
They eventually accepted they needed help, and hired Spaniard Maria Borrallo from the world-famous Norland nanny agency when Prince George was seven months old. When Princess Charlotte was born they reportedly made arrangements through Norland for a maternity nurse to work full-time for at least three months, to get them through the most difficult period of their new baby's life. The couple were determined to manage without professional help when Prince George was born, but he was not a good sleeper and the Duchess became exhausted after countless sleepless nights.
Will I be able to buy lots of royal baby souvenirs?
Inevitably, the answer will be yes. Perhaps the most tasteful souvenir will be a commemorative £5 coin that is likely to be a hit with collectors. When Prince George was born the Royal Mint produced 10,000 solid silver coins, which cost £80 each, and 2,013 22 carat gold sovereigns, priced at £800. They all sold out within days. Babies born on the same day as Prince George were also entitled to a free "lucky" silver penny minted for the occasion. When Princess Charlotte was born the Royal Mint produced four coins, ranging in price from £13 to £1,800. The Royal Collection Trust, which runs the official souvenir shops at royal palaces, is likely to bring out its own range of commemorative china. When Prince George was born, official plates, cups and other chinaware was on sale just two days later. The usual unofficial range of tea towels, postcards and crockery will no doubt follow.
Was Prince George's new teacher, Helen Haslem, channeling the Duchess of Cambridge?
The Head of Lower School at Thomas's Battersea, Helen Haslem, was thrown into the spotlight this morning as she the greeted Prince George- third in line to the throne- for his first day at school. In the weeks leading up to the big event there has been much fashion chatter about what her new pupil's mother, the Duchess of Cambridge, might choose to wear on her first run to the school gates and how exactly she might fit in with the SW11 set. What Haslem perhaps hadn't anticipated though, was that Kate's loyal fashion followers would be out to analyse the outfit that she had chosen for the big day too. And in the end, it was her look which gleaned the most style analysis after Kate was forced to stay at home, suffering from severe morning sickness. The teacher wore a soft pink, knee length dress for the occasion – granted not a look that may be suitable for a day of finger painting and glitter throwing, but one that looked smart and approachable all the same. Making an impression on both new parents and new students is undoubtedly vital on the first day back, especially when the former is paying upwards of £7,000 per term for their child to be there. Commentators were, however, quick to point out the similarities between Haslem's choice of silhouette and hue, with those favoured by the Duchess of Cambridge. Blogs like What Kate Wore identified the dress as being a £250 'Amana' style from one of Kate's favourite British brands L.K. Bennett. Does it matter what the teacher wore? Probably not in the grand scheme of things and perhaps tomorrow she'll be in suede elbow patches, tweeds and every other sartorial cliche that has ever plagued the education system. But in the absence of the Duchess herself this morning, Haslem's repli-Kated style was bound to cause a stir.
To three or not to three: Why William and Kate will love being part of the third baby boom
With Prince George off to school and Princess Charlotte nearly out of nappies, there was light at the end of the tunnel for the Duke and Duchess of Cambridge. They could have given away the Millson Prince pram (or saved it for Auntie Pip), bid goodbye to sleepless nights and embraced a civilized future with their neat and tidy, two-point-four girl-boy family. But no, the Cambridges have opted instead for chaos. Yesterday the Royal Household announced that the Duchess is expecting baby #3, and is, as with her previous two pregnancies, experiencing severe morning sickness, also known as Hyperemesis
Gravida-rum. As bewildering as a third baby might seem to parents of pairs or onlies, particularly when you already have "one of each", the news is hardly surprising. Not just because Kate herself is one of three – and hinted that she and William would "just have to have more babies" when handed a newborn toy on their recent tour of Poland – but because so many of her generation are opting to roll the dice for a third. Historically, big families have been the preserve of the very rich and the very poor, but three is fast becoming a middle class norm. To three or not to three is the question bandying around the country, far beyond Will and Kate's friendship circle – recent figures suggest a small but steady baby boom for mothers in their early and mid-30s, with families bigger than they have been for a decade, despite the intrinsic costs. For me, the decision to have a third child was easy – as one of a neat boy-girl duo, I always craved the chaos and companionship of a larger family. With two boys already, I spent my third pregnancy being asked if I was hoping for a girl; an irritation that Kate will thankfully be spared. I honestly didn't care what I had, I just wanted three and when a third boy duly arrived, earlier this year, the jigsaw was at last complete. Some say the jump from two children to three is the most profound but I don't think Kate should be concerning herself about that. Surely zero to one is the ultimate challenge? There can be no denying, however, that we had to make some major changes to our lifestyle. Kate will have no problem fitting three car seats in her Range Rover but we had to buy a bigger car –  a Volvo, naturally – and a larger house, with space for a live-in nanny. I invested in a Bugaboo Donkey, a beast of a buggy that can transport all three children at once in various different configurations. Our holiday options dissolved – do you know how expensive family friendly resorts are? – along with invitations from friends who couldn't handle an invasion of three small, sticky fingered males. Still, none of this affected the family mood. Research suggests that larger families tend to be more pleased with their lot than those
with one, two or no children and I can see why. As Kate will no doubt discover, life is much more fun once perfection is simply no longer an option. Sometimes, I look at a new mother in a café, having a peaceful moment with her newborn and feel guilty that Horatio, my number three, didn't enjoy many of those with me. His needs were always eclipsed by those of his elder siblings; we didn't go on shopping trips to buy babygros and swaddles – he wore faded handmedowns – and we never darkened the door of a mummy baby yoga classes. As a result he is a pack animal, used to muddling along with whatever everyone else is doing – but he is all the more gorgeous for it. And while he gets less of me, he's arguably had the best of me – as a third-timer I was much more relaxed as a new mum. I didn't fret about sleep routines – or indeed any routine – and I let him sleep in our bed until he deigned to stay in his cot, I left off the horrific tasting quinoa and kale purees and fed him what he liked. Shock horror, he still has a dummy at night, because I forgot to wean him off it when he was small. My husband, the second of three brothers, refuses – conveniently – to believe that Middle Child Syndrome exists but this was one of my major concerns about having a third child. What affect would it have on Alfie, who was just 22 months when Horatio arrived and already tantruming hard? A week before I gave birth, he was lying prone on the gravel outside Battersea Zoo, punching his little fists into the ground and I wondered how either of us would cope. It wasn't always elegant but we managed. If anything, the arrival of Horatio and the responsibility it brought with it, drew the older two closer. When Alfie's tantrums vanished on his third birthday, I stopped blaming them on MCS and realized they were just part of being a toddler. Rather than feeling miffed by the new arrival, both Hector, four, and Alfred are endearingly protective of their younger brother, as I'm sure George and Charlotte will be of their little sibling. "Mummy, stop him!!" Hector will yell as Horatio careers off in a different direction in the supermarket. "Lego! Lego! Don't let him swallow it!" they shout, as he enters the playroom. They're also hugely proud of him, introducing him to strangers on the bus and attempting to push his buggy. I'm looking forward to the time when Horatio is old enough to play their games – when two fall out, which will inevitably happen, there will always be someone else to turn to. In Royal circles, one can only imagine that the solidarity will be even more pronounced – lengthy state occasions, church services and tours can only be more fun in a gang. There are times when I'm alone with the two oldest and I see how much more straightforward life would be with two. As Kate will discover, two hands are just not enough when it comes to crossing a road with three little ones. But then I see them all capering about together and, selfishly, feel grateful that I have more of them, more school plays to watch, more birthday parties. And when things are tough, they're crying or scrapping over a toy, I console myself with the fact that at least there will be three of them to look after me when I'm older. A word of warning to the Duchess, though. Your third is likely to be your loudest. A high-pitched shriek to make yourself heard is what comes of being ignored in a bouncy chair from day one, while the others are demanding your attention. After two children, though, you have undoubtedly already m astered the art of selective hearing.
7 things you only know as a mother of three under five
The baby carrier will be your life saver. Not only will the littlest be much more likely to sleep next to your skin, but it frees up your other hands to make Lego/ do sticker books with the older pair
With TV shows, go for the lowest common denomi-nator – even older children will watch Peppa Pig if it's the only thing on offer.
Bedtime – once the preserve of 7pm(ish) – will shift to the highest common denominator: that of the eldest.
Always buy nappies three sizes too big – the larger the nappy the more surface area it will protect, so one size can fit all.
There's no point dressing them in matching clothes – yes, they'll look sweet, but it's far too much hassle separating the correct sizes from the washing pile.
A sense of humour is essential. Someone will always be unhappy, someone will always be sick and someone will always need their bottom wiped.
There's nothing wrong with being boring: if it all gets too much, stay at home. There is so much pressure for mums to be doing constant activities with their children, but independent play is also essential.
Royal baby to make Prince Harry sixth-in-line to throne – one away from marrying without Queen's permission – Prince Harry has hailed news he is to become an uncle again as "fantastic", saying he feels "great" about the prospect of a new niece or nephew. The newest Royal baby will become fifth-in-line to the throne, pushing him down to sixth; one person away from being free to marry without the Queen's permission. The news takes significant pressure off Prince Harry, who has been the subject of much speculation about an imminent engagement to girlfriend Meghan Markle. As it stands, he will still have to ask the monarch's permission to marry the American actress. According to the legislation brought in in 2013, the first six people in the line of succession must obtain the monarch's permission to marry. Previously, under a law dating back to 1772, all descendants of George II had to seek the monarch's permission. The birth of a new baby for the Cambridges will mean Prince Andrew, the Duke of York, can technically marry without the express permission of his mother. The new line of succession will see the baby follow the Prince of Wales, Duke of Cambridge, Prince George and Princess Charlotte. The announcement of the Duchess of Cambridge will take the pressure off Prince Harry, who has been subject to endless speculation about a future engagement since it was announced he was dating divorced American actress Meghan Markle. The pair have just returned from holiday in Africa, heralding a spate of predictions about an imminent announcement from fans and Royal watchers. Prince Harry today gave a thumbs up when he was asked about royal baby as he arrived for a visit in Manchester, adding: "Fan-tastic. Great. Very, very happy for them." The Duchess is less than 12 weeks pregnant, with Kensington Palace revealing the news after had to pull out of a public engagement on Monday due to severe morning sickness. The  Prince of Wales, grandfather-to-be, is said to be "delighted", as are the Queen and members of the Middleton family.
2017/09/06 
Queen's Royal Studs could be in safe hands as Zara Tindall hints at future
It has been the Queen's lifelong passion, breeding world-class horses with an expertise unrivaled even in the Royal Family. And the future of the Royal Studs may be in the safest possible hands, it has emerged, as Zara Tindall hints she may yet play a part in them. The Olympic medal-winner declined to confirm specific plans to continue her grandmother's equine success story, but said enigmatically of her future involvement: "You never know." The question of what will eventually happen to the Royal Studs has previously been unclear, with neither the Prince of Wales or Duke of Cambridge exhibiting as keen an interest as the Queen in horses. Mrs Tindall, however, would have the perfect pedigree, following in the footsteps of her mother, the Princess Royal, and Olympic gold medallist father Captain Mark Phillips. In an
interview with Country Life magazine about her career, Mrs Tindall said she was keen to continue starting to train young horses, but ruled out taking on too much just yet. " I wouldn't train racehorses [in future], but I do like starting off youngsters," she told the magazine. "The pre-training is probably the most important part, making a horse physically strong enough to cope with its job and that's what interests me. "I don't know what will happen with the Royal Studs, but you never know." Royal Studs at Sandringham and Wolferton in Norfolk, and Polhampton in Berkshire, currently contribute to a training programme for around 25 horses racing each season, with the
Queen taking a keen personal interest in the development of her horses. Among her achievements includes, in 2013, becoming the first reigning British monarch to win Royal Ascot's Gold Cup in 207 years of the race. A source close to Mrs Tindall said it was "too much of a leap" to assume any firm plans for the Royal Studs from the interview. Any
decision about the future running of the Royals Studs is a matter for The Queen. One newspaper diarist last year raised the question of the future of the Royal Studs, quoting an unnamed "court source" as saying: "Unless the Queen can get young George interested – or horsey Camilla takes the reins – the Royal Stud might end up being converted into tennis courts for the Cambrid-ges." In the magazine interview, Mrs Tindall, who is married to former England rugby captain Mike Tindall and is mother to three-year-old Mia, also spoke of life as a working mother, saying her current set-up of having eight horses allows her to "balance everything". "A string of horses this size is ideal, because it means I can ride and look after Mia," she said. "Life for me is about being able to balance everything; I'm not a person who's good at spreading themselves and I do have quite a lot of things to juggle." Speaking of her country upbringing with her mother, the Princess Royal, and father Captain Mark Phillips, she said: "The things I remember are trips in the horsebox, to places such as Chatsworth and Thirlestane Castle, watching Papa show-jumping on the last day [of a three-day event] and then him coming home and letting the horses straight off the lorry ramp for a roll, which would drive Debbie, his groom, mad. "[My brother] Peter and I spent a lot of time in the countryside with horses, going up to the stables after school—and probably being shouted at—but I don't think I looked at my parents and thought 'that's what I'll do when I grow up'. "When I left school, I wanted to see if I was any good before making any major decisions."
Meghan Markle sparks engagement rumours as she speaks of 'great love story' with Prince Harry for first time – Meghan Markle has spoken of her "great love story" with Prince Harry for the first time, confirming: "We're a couple. We're in love." The American actress, who has been dating the Prince since summer 2016, said they were treasuring "our time", before sharing details of their relationship with the watching world. Calling him her "boyfriend" publicly for the first time, she said: "We're two people who are really happy and in love." The interview, with Vanity Fair magazine, is understood to have been conducted with the blessing of Prince Harry, with Kensington Palace aware that it would be coming out. It has already inspired speculation of an imminent engagement, with her interview interpreted by Royal watchers as a significant step in making their relationship public and official. Prince Harry, as fifth-in-line to the throne, must ask the Queen's permission before marriage. The magazine interview sees Markle confirm she met Prince Harry through friends in London in July 2016 and dated quietly for months without the public becoming aware of their romance. "I was working during that whole time, and the only thing that changed was people's perception," said the actress, who stars in US Netflix drama Suits. "We're a couple. We're in love." Of maintaining their privacy, she added: "I'm sure there will be a time when we will have to come forward and present ourselves and have stories to tell, but I hope what people will understand is that this is our time. "This is for us. It's part of what makes it so special, that it's just ours.  "But we're happy. Personally, I love a great love story." Asked about the level of public interest, which last year led Prince Harry to issue a statement protecting his girlfriend, Markle said:  "I can tell you that at the end of the day I think it's really simple. "We're two people who are really happy and in love. "I haven't even read press for Suits. The people who are close to me anchor me in knowing who I am. The rest is noise." Asked by the magazine about her experience dating "one of the world's most famous bachelors", Markle conceded that being romantically linked with Prince Harry "has its challenges" "It comes in waves," she said. "Some days it can feel more challenging than others. "And right out of the gate it was surprising the way things changed. But I still have this support system all around me, and, of course, my boyfriend's support." Despite being one half of a royal power couple, Markle added, "nothing about me changed. I'm still the same person that I am, and I've never defined myself by my relationship."
2017/09/05
Prince William admits there is 'not much sleep' going on at Kensington Palace after baby announcement
The Duke of Cambridge has admitted there is "not much sleep" going on at his Kensington Palace home at the moment, after news the Duchess is expecting a third baby.  The Duke said baby number three is "very good news", with yesterday's announcement allowing the family to begin celebrating after an anxious start to his wife's pregnancy. The Duchess is suffering from extreme morning sickness, being cared for at Kensington Palace while the Duke attended a conference on mental health and policing in Oxford. The Duke spent around an hour meeting dignitaries, police officers and mental health professionals, delivering a key note speech about the importance of speaking about mental health challenges. The visit comes a day after it was announced he and the Duchess are expecting their third baby; a brother or sister for Prince George and Princess Charlotte. Prince George, four, is also due to start school on Thursday, in a busy week for the Cambridges. The Duke said: "There's not much sleep going on at the moment." Congratulated on the announcement the Duchess is expecting by chairman of
Oxfordshire County Council Zoe Patrick, the Duke replied: "Thank you, it's very good news." He added the couple had been able to "start celebrating this week" after "it was a bit anxious to start with". Kensington Palace announced news of the third Cambridge baby before the Duchess had reached 12 weeks of pregnancy, after she was unable to fulfil a public engagement at a children's centre yesterday due to ill health. Mark Collins, chief constable and NPCC lead for mental health and policing at Dyfed-Powys Police introduced the Duke as the conference key note speaker, congratulating him on the baby news. "Thank you for saving the announcement until the day before the national
conference," he joked. "I can assure you timing is everything." In a speech, the Duke highlighted the strength's of UK first responders, saying in all his trips overseas he has "never encountered a culture of policing as it is in this country – discreet, low-key, with a sense of humour and great common sense". "It's a really difficult job, and the fact that it goes on every day under our noses without most of us noticing is testament to your skill in doing it," he said. "Our whole way of being as a nation owes its peaceful existence to what you do, day in day out; and we are very proud of you." Emphasising the importance of speaking about mental health issues and the pressures of the job, he added: "Being a first responder is tough enough as it is.  "These pressures are not going to go away.  "Therefore, it is properly essential you are equipped to withstand the realities of 21st century policing.  "If more openness about mental wellbeing is part of the solution, as I believe it is, then I would like to help you with that." The Duke went on to join workshops to listen to working on the front line, praising the changing culture around openness in mental health in the UK. "I have noticed that sometimes other countries are still quite a long way behind realising how much potential there is to make things better by talking about something of the things that can go wrong or are difficult," he said.
2017/09/04
Duchess of Cambridge pregnant with third child, Kensington Palace announces
The Duke and Duchess of Cambridge are expecting their third child, Kensington Palace has announced. In a statement the palace said the duchess was suffering from severe morning sickness, as she did with her previous pregnancies, so a public engagement she had later on Monday had been cancelled. The statement said: "Their royal highnesses the Duke and Duchess of Cambridge are very pleased to announce that the Duchess of Cambridge is expecting their third child.
"The Queen and members of both families are delighted with the news.
"As with her previous two pregnancies, the Duchess is suffering from Hyperemesis Gravidarum.
"Her royal highness will no longer carry out her planned engagement at the Hornsey Road Children's Centre in London today.
"The Duchess is being cared for at Kensington Palace."
Six weeks ago, the Duchess hinted that a third baby was on the cards. During a visit to Poland, she was presented with a cuddly toy designed for newborns. She turned to the Duke and laughed: "We will just have to have more babies." The Duchess is one of three children, and enjoyed a happy childhood with her siblings, Pippa and James. The new baby will be a sibling for George, who turned four in July, and Charlotte, who celebrated her second birthday in May. The Duchess's last public engagement was a tour of Kensington Palace's White Garden last week, to mark the anniversary of the death of Diana, Princess of
Wales. Wearing a floral dress and sheltering beneath an umbrella, she showed no outward sign of feeling unwell. In July, when she was in the early stages of pregnancy, the Duchess undertook a tour of Poland and Germany, participating in a rowing race. Afterwards she was handed a stein of local beer to toast the rowers. The news was announced as the royal couple were preparing to send their eldest child, Prince George, off to school for the first time. They have chosen a fee-paying independent school in a south London borough for their four-year-old son. Thomas's Battersea will welcome the young prince and his parents on Thursday. George's first day at school will also mark a new chapter for the Cambridges as they are now mainly based in their  Kensington Palace apartment rather than their Norfolk home Anmer Hall. William, who quit his job as a pilot for the East Anglian Air Ambulance in July to become a full-time royal, is also due to attend the National Mental Health and Policing Conference in Oxford on Tuesday. The couple's third child will be born fifth in line to the throne, bumping uncle Harry out of the top five and into sixth place. The Prince of Wales is first in line, followed by William, Prince George and the couple's daughter Princess Charlotte, who is two. William Hill is offering odds of 33/1 that the Duchess is pregnant with twins.
2017/09/02
Prince George to start school with mum and dad by his side
When Prince George starts school on Thursday, he will no doubt be just as nervous as any other four-year-old. But the third-in-line to the throne will have some familiar faces by his side, as Kensington Palace announce both his mother and father will be joining him for the school run. The Duke of Cambridge will be there to hold his son's hand for his first day at Thomas' Battersea, as the Cambridge family settles full-time in London to support the Queen in her duties. The decision makes good on a promise made by the Duchess when she met fellow Thomas' parents earlier this year and told them: "I may see you at the school gates". The Duke and Duchess have spoken often of their wish to be hands-on parents, emphasising the importance of encouraging Prince George and Princess Charlotte of speaking about their emotions. The young Prince William was taken to his first day at school, in January 1987 at Wetherby, by his mother Diana, Princess of Wales, while his father was unexpectedly stuck in a snowstorm. Both the Prince and Princess took Prince Harry for his first day, accompanied for
photographs by a lively Prince William. The Duke of Edinburgh accom-panied the young Prince Charles for his first day at Cheam. The school run on Thursday heralds the start of a new era for the Cambridge family, as they base themselves at Kensington Palace full time. A full programme of engagements through the autumn will see the Duke, along with other senior members of the Royal Family, step up support his grandmother The Queen, and continue his key charitable interests. As well as an overseas trip in November, Kensington Palace said he would focus on initiatives dealing with homelessness, conservation, cyber-bullying. The Duchess, who will also be helping Prince George settle into school and Princess Charlotte start nursery, will undertake engagements publicising addiction, family breakdown and the importance of early intervention. Prince George, meanwhile, will be busy at Thomas's, described by The Good Schools Guide as "busy" and "slightly chaotic", with 19 different languages spoken in pupils' homes. The school, where fees cost from £17,604 a year, was reviewed as "a big, busy, slightly chaotic school for cosmopolitan parents who want their children to have the best English education money can buy. That is what they want and, to a large degree, that is what they get".
Prince William and Harry make surprise visit to scene of Diana tributes, 20 years on
The last time they inspected tributes at the gates of Kensington Palace, the Duke of Cambridge and Prince Harry were mourning the death of their mother. Bewildered at the public hysteria, the boys, then just 12 and 15, shook hands with weeping strangers, made a convincing show of admiring the flowers, and resisted the pressure to break down in public. As the rain fell on Kensington Palace today, the brothers made a poignant visit back to the same gates on their own terms. On the eve of the 20th anniversary of the death of Diana, Princess of Wales, the Duke and Prince made an unannounced trip to view a small display of tributes left outside their home, thanking several hundred well-wishers who had turned up. Ever the older brother, the Duke talked Prince Harry through the sea of flowers which had appeared in 1997, as they laughed at photographs of themselves and their mother pinned to the gates. Pointing out where the original tributes had stretched to, he said: "Last time, it was all the way down." Prince Harry smiled at the sight of a large balloon lying among the flowers, while the Duke pointed out a childhood photograph of him and his mother in sunglasses. "Look at my shades," he said. Thanking members of the public for their support, the relaxed Duke and Prince accepted bouquets from visiting children, placing them carefully at the foot of a large banner in a touching scene contrasting starkly with their visit 20 years ago. The moment, kept under wraps until the last minute, was the
culmination of an emotional afternoon at Kensington Palace, which saw a garden of white flowers designed for the late Princess was unveiled to her sons and daughter-in-law. The Duke and Duchess of Cambridge and Prince Harry braved pouring rain for a tour of the White Garden, reminiscing about their childhoods and the happy times they had spent there. The Duke told his wife he recalled the "pigeons and squirrels", adding: "We used to come here a lot." He and the Prince took a moment to reenact their fond memories of feeding the fish, as head gardener Sean Harkin told them some of the koi carp were so old they would be the same ones they had fed as children. Admiring the new layout, which she said was less formal than previous designs, the Duchess said: "It does look really different, I love the semi wildness." "We're thrilled," said the Duke. "20
years on, it feels so appropriate." Prince Harry was so taken with the plants and flowers, which included the Princess' favourite forget-me-nots and white roses chosen for their perfume, that he told staff he would like to keep some of them after the garden closed, transporting them to his own, small, Kensington Palace plot to tend. Following the tour, the three young members of the Royal Family met with representatives of eight charities closest to the Princess' heart: The Leprosy Mission, English National Ballet, National Aids Trust, Centrepoint, Great Ormond Street Hospital, the Royal Marsden Hospital, Child Bereavement UK and Landmine Survivors Network. Prince Harry, keen to add to his own memories of his mother, asked for visitors to tell him stories about her, learning more of the work he was too young to appreciate in her lifetime. The Duke shared his experiences with the charities, including his mother's delight at being given ballet shoes by ENB, and the 24 stitches he received at GOSH after a golf accident when he was nine. Told by Cally Palmer, CEO of the Royal Marsden, that he was "so like" his mother in manner, he added: "We try to follow her example in being ourselves and listening." Prince Harry empathised with charity leaders about the loss of his mother and the impact it had on them raising awareness, telling them: "All of us lost somebody." The event was designed to focus attention on the Princess' legacy, 20 years after her death. The intervening two decades, in which both Princes struggled to come to terms with bereavement in their own ways, was brought full circle by the surprise visit to the gates.  In a documentary broadcast earlier this month, the brothers spoke movingly about the pressures they felt in 1997. Recalling a visit to the gates, the Duke said: "What was very peculiar but obviously incredibly touching was everybody crying. The wailing and the crying and people wanting to touch us… It was like nothing you can really describe." Prince Harry added: "I remember people's hands wet because of the tears they'd just wiped away from their face. "Looking at us then we must have been in just this state of shock." Today, any inner turmoil was well-disguised as Prince Harry accepted flowers from Gracie Oxby, eight, and her sister Maisy, ten, and the Duke joked with an Australian Royalist about the weather.  The Duke and Prince will spend tomorrow, the anniversary of their mother's death, privately.
2017/08/29
Diana, 7 Days, review – a poignant reminder of the phenomenon that was the princess's life – and her death
There's been a lot of material aired already around the 20th anniversary of the death of Diana, Princess of Wales – not all of it as considerate as some would have liked. Diana, 7 Days (BBC One) was a documentary that skilfully balanced the private grief of those closest to the princess with the extraordinary tidal wave of public emotion that swept Britain, recapturing one of the strangest, most memorable and tragic weeks of modern times. Like ITV's recent Diana, Our Mother: Her Life and Legacy, at the heart of this film were interviews given by Prince William and Prince Harry recalling the trauma of their mother's death and how they coped with it at the age of 15 and 12, respectively. Again, no one could be in any doubt as to the bitterness they felt regarding the press's hounding of
their mother. Or the pain of having to grieve in the public spotlight. ​But the scope of Diana, 7 Days was wider, hanging on a loose day-by-day structure, an analysis of why the princess was so globally popular, and how the unparalleled public response to her death left the Royal family, the government of the day, and the British media scrambling to catch up with the mood of the country. This was the main focus of Harry Singer's documentary. So much so, in parts that it felt slightly like a rehash of Peter Morgan's hit film The Queen, with Tony Blair and Alastair Campbell on hand to remind us how the monarchy's response had been so carefully media-managed. But, again, it was the extraordinary riptide of public emotion, and its transformative effect that sang out loudest. As when Diana's
sister, Lady Sarah McCorquodale, recalled how her family's hopes for a small private funeral were instantly reconsidered on seeing so many mourners packing the A40 when the princess's body was brought back from Paris. Watching the footage of vast crowds gathering and laying flowers outside Buckingham and Kensington Palaces, and lining the route of the funeral cortege, brought fully back to mind the unique, electric strangeness of that week. Poignant memories for those who lived through it; context for those who might wonder at how one woman's death could so entirely turn a country on its head. If you had to choose just one film to sum up the phenomenon that was Diana's life, and the greater phenomenon of her death, Diana, 7 Days certainly got closer than most.
2017/08/24
Queen Letizia of Spain offers us an insight into her holiday wardrobe
2017/08/23
Prince William and Prince Harry discuss their grief for Diana
The Duke of Cambridge and Prince Harry have spoken of the bewilderment they felt at the public grief following their mother's death, admitting they had struggled to understand why so many strangers were crying when they "didn't even know her". The Duke, who was 15 when Diana, Princess of Wales, died, said he had felt "a bit protective at times about her" as he walked behind her coffin with his brother, who was just 12. Admitting the "alien environment" of grieving in the public eye had been among the most difficult moments of his life, the Duke said he had wondered of weeping members of the public: "You didn't even know her, why and how are you so upset?" He has since come to understand how much the Princess had meant to people, he said, as he and his younger brother speak candidly about how the duty of performing for the watching world in 1997 affected them. The Duke and Prince Harry spoke as part of a documentary for the BBC, which sees them publicly defend the decision made by the Prince of Wales and the Queen to keep them at Balmoral following the car crash which killed their mother. It is the first time in a series of high-profile interviews about the Princess' death that they have praised their father for his part in helping them grieve. Prince Harry said: "One of the hardest things for a parent to have to do is to tell your children that your other parent has died. "How you deal with that I don't know but, you know, he was there for us. "He was the one out of two left and he tried to do his best and to make sure we were protected and looked after. "But, you know, he was going through the same grieving process as well." The Duke also paid tribute to the Queen's decision to keep her grandsons at Balmoral in the days following her death on August 31, 1997. Then, she weathered heavy criticism from the public who accused the Royal family of keeping the children "prisoner" away from the people. The Duke said: "I don't think anyone, even my grandmother, had seen this anything like this before. I think all of use were on new territory. "But for Harry and I, my grandmother and father believed we were better served at Balmoral, having the walks and the space and peace to be with the family and not be immersed having to deal with serious decision or worries straight away. "I think it was a very hard decision for my grandmother to make. She felt very torn between being a grandmother to William and Harry, and her Queen role." Saying he was thankful there had been no smartphones to keep them up-to-date with what was happening in London, he added: "We had the privacy to mourn and collect our thoughts, and have that space." Lady Sarah McCorquodale, Diana's sister, added of the Queen's decision: "She did absolutely the right thing. If I was her I would have done that." In contrast to the peace of Balmoral, the streets of London were lined with members of the public overcome with emotion and demanding sight of the senior members of the Royal Family. The weight of expectation placed on the young Princes required them to put on a "game face" in order to avoid "completely and utterly breaking down", said the Duke. Prince Harry added he had not cried in public at the time and was probably still unable to, explaining: "Whatever happened then has changed me in that sense." Describing
coming back to London to meet the public, the Duke said: "What was very peculiar but obviously incredibly touching was everybody crying. "The wailing and the crying and people wanting to touch us… I was 15 and Harry was 12. It was like nothing you can really describe, it was very unusual. "They were shouting and literally wailing at us. Throwing flowers, yelling, sobbing, breaking down, people fainted, collapsed." Speaking of the funeral procession, he added: "I couldn't understand why everyone wanted to cry as loud as they did, and show such emotion as they did when they didn't really know our mother. "I did feel a bit protective at times about her. I was like, 'you didn't even know her'. Why and how are you so upset? "Now looking back, over the last few years I've learned to understand what it was she gave the world and a lot of people." Prince Harry added: "The way that people were grabbing us and pulling us into their arms… I don't blame anybody for that, of course I don't, but it was those moments that were quite shocking." In hindsight, he said, he was "really glad" he had walked behind the Princess' coffin, saying he had come through a phase of wishing his Royal status away to devote himself to duty and "making her [Diana] proud". The Duke added: "When you have something so traumatic as the death of your mother when you're 15, it will either make or break you. I wouldn't let it break it, I wanted it to make me."
The Royal Family attend a State Banquet at Buckingham Palace of the Spanish State Visit, July 13, 2017
William, Catherine and Harry joined The Queen and Prince Philip at Buckingham Palace to mark King Felipe VI and his wife Queen Letizia's royal visit to the UK. The Duchess of Cambridge dazzled in Princess Diana 's signature tiara and a necklace borrowed from The Queen last night as Britain rolled out the red carpet for the Spanish state visit. Kate and William joined The Queen and Prince Philip as they host King Felipe VI and Queen Letizia of Spain for a glittering State Banquet at Buckingham Palace. It was just the sixth time Kate has worn a tiara and the third time she has chosen the pearl and diamond Cambridge Lover's Knot, which was given to Diana as a wedding present from The Queen in 1981. The Duchess teamed the glittering headpiece with a dress by Marchesa and a dazzling necklace belonging to The Queen – the King George VI and Queen Elizabeth Bandeau Necklace, a V shaped diamond and ruby collar ending in a diamond drop pendant. The Cambridge Lover's Knot tiara was made by royal jewellers Garrard in 1914 for Queen Mary and passed down through royal generations. It was allegedly so heavy that it gave Diana headaches, however she wore it several times. After her death it was kept in a safe until it was given to Kate, who has worn it twice before – at the annual Buckingham Palace diplomatic reception in 2015 and 2016. Kate also wore Princess Diana's Collingwood Pearl and Diamond Earrings.
Glamorous Queen Letizia, in her third outfit of the day, was also wearing a tiara and a full-length evening gown. Letizia also wore an impressive diamond tiara, which was a wedding present from King Alfonso XIII to his wife Princess Victoria Eugenie, who became Queen Ena of Spain – the great-grandmother of Felipe and also an ancestor of Elizabeth II. Kate is often seen as the more conservative dresser of the two with Letizia's sartorial choices considered more daring. But the Duchess's Marchesa gown featured flamboyant cuffs and a low lace V-shaped neckline at the front and back. Known for championing Spanish couturiers such as Felipe Varela and Lorenzo Caprile, Letizia supports high street chains Zara and Mango. Kate is a fan of British labels including Alexander McQueen and Jenny Packham, as well as high street labels Whistles and LK Bennett. At 35, the Duchess is nearly a decade younger than 44-year-old Letizia. Both have two children. Letizia and Felipe have two girls, 11-year-old Leonor and 10-year-old Sofia, while Kate and William have Prince George, nearly four, and two-year-old Princess Charlotte. Crown Prince Felipe's relationship with former journalist Letizia was conducted in complete secrecy until their surprise engagement was announced in 2003. Letizia Ortiz Rocasolano was already a household name – a well-recognised television presenter and award-winning reporter who covered events such as the Iraq War and 9/11. She had worked at various newspapers, as well at Bloomberg, CNN+ and Spain's state TV company Television Espanola. The daughter of a journalist and a nurse, and the granddaughter of a taxi driver, she first met the prince at a colleague's dinner party in 2002. The fact that she was also a divorcee led to criticism from hardline monarchists – Letizia wed a teacher in a civil ceremony 1998. Their marriage lasted just one year. But the journalist-turned-royal bride – who became Queen consort at Felipe's side in 2014 – has proved popular with the public for her down-to-earth approach.During her engagement photocall, she made headlines when she told Felipe in public to shut up. "Let me finish," she said, smiling, in front of the cameras.
Kate worked as a part-time accessories buyer for Jigsaw Junior, run by friends of her family, and then worked at her parents' firm Party Pieces. She shot to fame because of her relationship with William, whom she met at university and dated for some eight years before they wed in 2011. Kate has a mix of middle and working class heritage, descended from a family of solicitors and landed gentry on her father's side and butchers, plasterers, road sweepers and domestic servants on her mother's. Charles and Camilla were also at the State Banquet having welcomed the Spanish couple earlier in the day. Camilla looked regal in a cream Bruce Oldfield gown, a sash with the Dame Grand Cross of the Victoria Order and a Queen's Family Order brooch given to her by The Queen on her 60th Birthday.
The royals were all smiles at the grand State Visit, the highest form of diplomatic contact between Sovereign states, which it is hoped will nurture relations between the two countries as Britain prepares to leave the EU. However, behind the gilded veneer were concerns about simmering tensions over Brexit negotiations and the thorny issue of Gibraltar's sovereignty (July 12, 2017).
2017/08/04
As Prince George turns four, look back at every outfit the youngest royals have ever worn
2017/08/03
Prince Philip: How old is he and what is his title?
Prince Philip, the longest serving royal consort in history, will today undertake his final solo public engagement following the announcement that he is to retire earlier this year. The Duke, as Captain General of the Royal Marines, will meet servicemen who have taken part in a 1,664-mile trek in aid of charity and take the salute outside Buckingham Palace. Here we answer some common queries regarding the Duke.
Who is Prince Philip?
Prince Philip, Duke of Edinburgh, born Prince Philip of Greece and Denmark, and named Philip Mountbatten is, of course, the husband of Her Majesty Queen Elizabeth II.
Where was he born?
Philip was actually born Philippos Prince of Greece and Denmark on the Greek Island of Corfu. His father was Prince Andrew, younger brother of King Constantine of Greece, and his mother Princess Alice of Battenberg. Most members of his family, residing in the United Kingdom, had renounced their German titles in 1917, due to rising anti-G
erman sentiment among the British public during World War I, and changed their name to "Mount-batten", an anglicised version of Batten-berg. Philip  adopted the surname of Mountbatten from his mother's family in 1947, although he is a member of the Danish-German house of Schleswig-Holstein-Sonderburg-Glucksburg, whose members have provided bespoke royalty to Denmark, Norway and Greece. He is a great-great-grandchild of Queen Victoria though his mother's family.
How old is Prince Philip?
The Prince was born on 10 June 1921, so he's 96 years old. Not surprising then, that the Palace announced in May that his public engagements would cease this month. As May's announcement was made, the Duke visited Lord's Cricket and joked, "I'm the world's most experienced plaque-unveiler" as he opened a new stand.
What was Prince Philip like when he was young?
Philip's first school was an American institution in Paris run by Donald MacJannet, who described Philip as a "rugged, boisterous boy, but always remarkably polite". In 1928, Philip was sent to the UK to attend Cheam School, living with his grandmother, Victoria Mountbatten, Dowager Marchioness of Milford Haven, at Kensington Palace and his uncle, George Mountbatten at Lynden Manor in Bray, Berkshire.  In the space of three years, his four sisters had married German noblemen and moved to Germany, his schizophrenic mother was placed in an asylum, and his father moved to a small flat in Monte Carlo. Philip had little contact with his mother for the remainder of his childhood.  In 1933, he was sent to Schule Schloss Salem in Germany, a cheap option since it was owned by the family of his brother-in-law, Berthold,Margrave of Baden. With the rise of Nazism in Germany Salem's Jewish founder, Kurt Hahn, fled persecution and founded Gordonstoun School in Scotland.
The Duke's title
Under English common law, a wife traditionally takes her husband's name and the feminine version of her husband's title when she marries. Title in Royal Family work in much the same way as if an untitled couple were to marry and the wife took her husband's name as her own. The Queen held the title 'HRH The Duchess of Edinburgh' –  the female form of her husband's title – but since Queen trumps Duchess in the title scheme of things (and because the Sovereign cannot hold peerages and the like), she no longer used this title.  There is also the issue of rank. Queen Victoria thought that the title of "Duke" was the 'proper title' for a holder of a title, which is why Her present Majesty is known as Duke of Lancaster and not Duchess. The wife of a king is known as a Queen consort, and is titled 'Queen' – but she does not rule as the monarch. Technically, Prince Philip could have become a King consort, but this title was never bestowed upon him. There was an exception to this rule in 1689, where William III and Mary II ruled jointly until Mary's death in 1694.
Prince Philip is also famous for his many faux-pas…
2017/07/12
Prince George and Princess Charlotte to help Duke and Duchess of Cambridge charm Europe
Prince George and Princess Charlotte will join their parents, the Duke and Duchess of Cambridge, on their tour of Germany and Poland, Kensington Palace has said. The Duke and Duchess will travel with their young son and daughter during their five-day trip, which begins on July 17 in Poland's capital Warsaw and ends in the German city of Hamburg on July 21. The tour has been described as a Brexit charm offensive, and follows the Duke and Duchess' trip to Paris and the Prince of Wales and Duchess of Cornwall visiting Romania, Italy and Austria earlier this year. A Kensington Palace spokesman said: "The Duke and Duchess are very much looking forward to this tour and are delighted with the exciting and varied programme that has been put together for it. "They have
decided that their children, Prince George and Princess Charlotte, will travel with them and we expect the children to be seen on at least a couple of occasions over the course of the week. "They look forward to a busy and impactful tour, and are grateful that they will have the opportunity to meet the Polish and German people – such important friends of the United Kingdom – as a family. The Duke and Duchess have taken their children, George, who is nearly four, and two-year-old Charlotte, on an official tour before, travelling to Canada with them last year where they enjoyed an open-air party for youngsters.  And in 2014 their toddler prince flew with them to New Zealand and Australia for their extensive trip. This time, the children are likely to be seen only during arrivals and departures at the two countries. Their parents will undertake a range of engagements including a visit to the Warsaw Rising Museum, the Stutthoff concentration camp and Gdansk Shakespeare Theatre in Poland. They will also visit the site of Gdansk's shipyards, the birthplace of Poland's Solidarity movement that helped topple Communist
rule. Here they will meet with founding members of the organisation but it is not known if Lech Walesa, Poland's former president and leader of its peaceful pro-democracy struggle, will be present. In Germany, they will meet privately with Angela Merkel, tour the Holocaust Museum, and indulge their famously competitive sides with a head-to-head boat race which will see the Duke take on the Duchess in rival boats representing the twinned towns of Cambridge and Heidelberg. With Prince George starting school in south London this September, attending the mixed-sex Thomas's Battersea school, and his sister likely to be enrolled in a nursery, this is the last time the royal couple will be able to take their children with them without school commitments making it problematic. The Cambridges are making the trip at the request of the Foreign and Commonwealth Office. It is likely to be seen as another Brexit diplomacy tour, helping to maintain and strengthen the UK's relations with Europe as it leaves the EU. The royal couple will fly to and from the countries in a private charter plane which they will use for some of the internal legs of the visit. Their official entourage will include 12 people, their adviser Sir David Manning, private secretaries Miguel Head and Rebecca Priestley, a four-strong communications team, an equerry, tour secretary, two logistics officers and a personal assistant. The Cambridges' Spanish-born nanny Maria Teresa Turrion Borrallo, who trained at the prestigious Norland College, and a hairdresser, will also join them but will be paid for privately.
2017/07/09
'She was one of the naughtiest parents': Princes William and Harry remember their mother Princess Diana
Millions remember her as the fairy tale Royal bride arriving at St Paul's Cathedral for her marriage to Prince Charles, or in sadder times, revealing on television how "there were three of us in this marriage". But for her two sons Princess Diana will always be their mischievous mother, whose love of life and fun was infectious. The Duke of Cambridge and Prince Harry speak for the first time about Diana, Princess of Wales, as a mother, in a documentary to be shown later this month, to mark the 20th anniversary of her death. The two princes will emphasis her love of naughtiness and mischief in the documentary, which will also include contributions from friends of the Princess of Wales
who have never spoken publicly before. In it Prince Harry says: "This is the first time that the two of us have ever spoken about her as a mother. She was our mum. She still is our mum. "And of course, as a son I would say this, she was the best mum in the world. She smothered us with love, that's for sure." He adds: "She was one of the naughtiest parents." Prince William appears to suggest in the documentary, Diana, Our Mother: Her Life and Legacy, that his mother's sense of fun came in part from her awareness of life beyond the confines of Royal protocol and duty. "She was very informal and really
enjoyed the laughter and the fun," says William. "She understood that there was a real life outside of Palace walls." In one particularly poignant scene the two princes are shown leafing through a treasured photograph album put together by their mother and recall some of the most joyful and touching moments from their childhood. Studying a photo of Diana holding him whilst pregnant with Prince Harry, William says: "Believe it or not, you and I are both in this photograph, you're in the tummy!" The scene is included in a
trailer for the documentary broadcast for the first time on Saturday night. In April William and Prince Harry admitted that they failed to talk to each other enough about the death of their mother and that not doing so only made matters worse. Speaking about the trauma they endured as children when Diana was killed in a car crash in Paris, the Princes urged people to be more open with their emotions. The princes acknowledged in a video with the Duchess of Cambridge, released as part of their campaign to tackle mental health in Britain, that they had bottled up their feelings about her death in 1997 rather
than sharing them. The new documentary has been made by Oxford Film and Television, producers of ITV's 'Our Queen at 90' and was commissioned for ITV by Jo Clinton-Davis, Controller of Factual and Sue Murphy, Head of Factual Entertainment. Ms Clinton-Davis said: "This new ITV film will offer viewers a fresh and revealing insight into Princess Diana through the personal and intimate reflections of her two sons and of her friends and family, many of whom have never spoken before, to bring together a definitive portrait of a unique person who touched the lives of millions." Nick Kent, the documentary executive producer, added: "This film will show Princess Diana in a way she has never been seen before, through the eyes of the two people who knew her best."
Prince Harry gets his own 'Harry Mix' at Haribo factory in Castleford – Prince Harry visited a new £92 million Haribo factory in Castleford, where staff had created a sweet in the shape of the Prince's head. After visiting the production and packing areas, the Prince was shown a table filled with the multi-coloured jelly sweets. Looking initially confused, he said: "What are these?", before shaking his head and asking the staff: "Are you having a laugh?". He then  picked up a  green sweet  and ate it. The Prince, who said he ate Haribo Gold Bears as a child, also spoke to groups of staff in the canteen and signed a visitors' book before being presented with a letter thanking him for his work raising awareness of mental health issues.  He was then given a box containing four 200g bags of the special "Harry Mix" sweets, which were made especially for Friday's visit and will not be sold to the public. Accepting the gift, he told managing director Herwig Vennekens: "You've got too much time on your hands." When told there were more of the sweets he could share with other members of the Royal Family, he said: "I'm sure I'll never hear the end of it." Mr Vennekens said: "It's such a unique thing we could do to thank him for coming and spending time with employees. It was really worth the effort. "He brought so many smiles to the faces of the staff." The company, which employs more than 730 people across its sites in Castleford and Pontefract and can produce 48,000 tonnes of confectionery each year, has said it will make a donation to a charity of Harry's choice.
Queen hires first black equerry
The Queen has chosen a Ghanaian-born Household Cavalry officer to be her next aide. It is understood Major Nana Kofi Twumasi-Ankrah will be the royal household's first black equerry, a role which requires him to support the monarch at official engagements such as regional visits and audiences at Buckingham Palace. The Sunday Times said Maj Twumasi-Ankrah, a 38-year-old Afghanistan veteran known as TA to his friends, moved to the UK from Ghana with his parents in 1982 and studied at Queen Mary University of London and the Royal Military Academy at Sandhurst. He will start the role later this year, the paper said. The Queen's
Equerry is an officer from one of the armed services, who takes on the role for three years. Twumasi-Ankrah, 38, told the Sunday Times that as a young child he used to watch the trooping of the colour with fascination. He said: "I would have never imagined that one day I'd command the regiment which I'd fallen in love with. "From what I've seen in the UK, our cultures really do mix and if I'm not a good example of that I really don't know what is."
2017/07/05 
Queen smiles warmly during traditional Holyrood ceremony
2017/07/04
French court delays verdict on €1.5 million damages claim over topless photos of the Duchess of Cambridge
A French court has reportedly postponed a ruling on whether France's Closer magazine should pay up to €1.5 million (£1.3m) in damages for for publishing topless pictures of the Duchess of Cambridge in southern France. A court in Nanterre, west of Paris, was due to rule on Tuesday whether the photos breached the Duchess's privacy during a three-day break with her husband, the Duke of Cambridge, in a chateau in Provence, southern France, in September 2012. However, the verdict has now been postponed until September, judicial sources told AFP. It is due to announce the precise date this afternoon. In a statement read at the opening of the criminal case in May, Prince William revealed how they had brought back distressing memories of the "harassment" suffered by his mother Diana. It made the decision to publish the images "all the more painful", he was quoted as writing. Princess Diana was killed in August 1997 when the car she was travelling in crashed in a Paris underpass while being pursued by photographers, after she had left the Ritz Hotel with her then boyfriend Dodi Fayed. Her death served to compound the anger and suspicion at the behaviour of certain sections of the media felt by the Royal Family, and particularly by Diana's sons William and Harry. On top of the damages, the couple's lawyer, Jean Veil called for a "very significant fine". The long-lens images were spread across the front and inside pages of Closer alongside an article about the pair with the headline "Oh my God!". One of the most intimate shots showed the Duchess of Cambridge topless and having suncream rubbed into her by Prince William. The Duke and Duchess of Cambridge were on the terrace of a private chateau in Provence owned by Viscount Linley, the Queen's nephew, when they were photographed. The couple launched legal proceedings soon after they were published and the French authorities banned any further reproduction of the pictures before launching an investigation into how the images were obtained. But the photos still appeared in several other European publications. The defendants include Laurence Pieau, the editor of Closer in France, Ernesto Mauri, chief executive of the Mondadori group which owns the magazine, and Cyril Moreau and Dominique Jacovides, two Paris-based agency photographers suspected of having taken the topless photographs. A week before Closer published the shots, another image of the couple from a different angle – and not topless – were printed in La Provence. The paper's publishing director at the time, Marc Auburtin, and photographer Valerie Suau were also charged. Suau has admitted taking the photos but said she didn't consider she had breached their intimacy at the time. The other two photographers both denied any involvement, despite evidence they were in the direct vicinity at the time. Paul-Albert Iweins, representing Closer magazine, revealed that the Duke and Duchess of Cambridge had demanded €1.5 million damages from his client, and a further €50,000 from La Provence. He lambasted the sums as way above the French norm, saying they were the fruit of "an Anglo-Saxon reasoning of punitive damages". He said that the trial was "hypocritical" as "the public and private lives of the royal couple are so closely linked as to be inseparable". Mr Iweins added: "Two billion people watched their wedding, and we even have photos of them arriving at the maternity, leaving and now Charlotte's second birthday. "It's of public interest to know that the potential future heirs to the throne have a solid relationship and are getting on well. It's all part of the royal business."
2017/06/30
Prince William and Harry to rededicate Diana's grave in private service on her birthday

The Duke of Cambridge and Prince Harry will rededicate their mother's grave on what would have been her birthday this weekend, as they include Prince George and Princess Charlotte in a special service to remember her. The Duke, Duchess and Prince Harry and the children will attend a private service at Althorp House, as the Archbishop of Canterbury helps them commemorate Diana, Princess of Wales in the 20th anniversary year of her death. The rededication, understood to comprise words of reflection and prayer at the graveside, will take place after the memorial underwent extensive redesign following an accusation that the burial site had been neglected. 
The Spencer family last year began the first major programme of works to the estate gardens in 350 years, saying they would "honour" the memory of Diana in time for the anniversary. This Saturday, on what would have been Diana's 56th birthday, the Duke and Duchess of Cambridge, Prince Harry, Prince George and two-year-old Princess Charlotte will gather at Althorp in a private ceremony. The Prince of Wales will be absent, performing Royal duties in Ottawa to mark Canada Day with the Duchess of Cornwall. Earl Spencer, Diana's brother, and her sisters Lady Sarah McCorquodale and Baroness Fellowes will also attend. Earl Spencer's third wife, Lady Karen, whom he married in 2011, has overseen the renovation project. Kensington Palace s
aid in a brief statement: "The service, which will fall on what would have been the Princess's birthday, will be conducted by The Archbishop of Canterbury and attended by her family." The service will be private, with aides declining to give details on any readings or prayers to be delivered. Last year, it was announced that Althorp
would embark on an ambitious and extensive redesign of the Oval Lake, to "honour" Diana's memory. It followed criticism from her former personal chef, Darren McGrady, who visited the 500-year-old estate  in August 2014, and posted a number of pictures of a moss-covered memorial on Twitter. He wrote then:  "Sad to see Earl Spencer has neglected Diana's resting place.  Please tidy up the vegetation on the island". A spokesman for Althorp said at the time that the grave was swathed in flowers and foliage because it had become "part of the ancient landscape over time" and that it was intended to "lend privacy to the Princess's final resting place". The rededication follows plans by the Duke and
Prince Harry to commissioned a statue of their mother which will stand in the public gardens of her former home Kensington Palace, London. The Diana Award, a charity established to promote the Princess's belief in the positive power of young people, is staging a year-long celebration of her qualities of kindness, compassion and service.
The two brothers have this year spoken extensively about the death of Diana, who was killed in a car crash in Paris on August 31, 1997, when Prince William was 15 and his brother Harry just 12. She is buried on an island in an ornamental lake known as The Oval within Althorp Park's Pleasure Garden, which is not open to visitors. The service will likely see Prince George and Princess Charlotte watch an age-appropriate and quiet service, after their father and uncle disclosed how difficult it was for them to cope with the public
nature of their grieving. Speaking of the funeral, which was watched by millions, Prince Harry said in an interview earlier this month: "My mother had just died, and I had to walk a long way behind her coffin, surrounded by thousands of people watching me while millions more did on television. "I don't think any child should be asked to do that, under any circumstances. I don't think it would happen today."
2017/06/28
Prince Harry is a breath of fresh air – but he needs to be careful too – CRIKEY Harry! You've really gone and done it now. Have you no sense of propriety, of dignity, of the buttoned-up repression that is your birthright? Stripping off butt naked at a pool party in Vegas is one thing, but speaking the unvarnished truth to power is quite another. I say truth, but your claim that nobody in the Royal Family wants to be king isn't entirely the case, is it? For several decades, your 68-year-old father's increasingly liver-spotted hand has been straining in the air, voice hoarse from crying "Pick me! Pick me!". But as we have witnessed, that's not how things work in the House of Windsor. Which is why your bold assertion that you and your brother Prince William are modernising the British monarchy is starting to smack of at best debunking and at worst, dismantling. Yet, all of this makes us adore you a little bit more. With every blunder and ill-advised outburst (saying "arse" live on Radio 2) we warm to you with a soppy indulgence we frankly wouldn't be caught displaying to our own flesh and blood. In an age of trolling and public shame-fests, it is as if you alone walk through the fires of social media unscathed. Even Mumsnet, the last bastion of purse-lipped matronly disapproval thinks you are (whisper it) pretty cool. So much so, I'm reminded of Rowan Atkinson's comedy classic Blackadder; Miranda Richardson's Queenie wide-eyed and swooning at oversexed adventurer Lord Flashheart, who upon turning up to be best man at Edmund Blackadder's wedding, shouts "Woof" at the giggling courtiers and then swaggers off with the bride. Yet still the ladies love him and all the chaps want to be him. It's a pastiche of course, but our humane response to Harry's heart-on-his-sleeve honesty and towsled self-confidence highlights an uncomfortable truth – our loyalty is no longer to the title but to the personality. In an era when all authority is questioned, the Queen's popularity outstrips that of any elected politician because, aged 91, she has dedicated her life to public service and the nation's gratitude is unwavering. All but the most stubbornly intractable anti-monarchists would agree on that. But a new monarch would mark a pivotal turning point. Britain's republican movement, Republic has already declared its intention to campaign for a referendum on the future of our royals. Given the contrarian mood that has gripped electorates from Gower to Wisconsin, the result is by no means a done deal, especially if the republican-inclined young are persuaded to take part. Charles has a difficult relationship with just about everyone apart from his sainted wife, Camilla. Rightly or wrongly, most people have garnered the impression he is eccentric, crochety and fritters his days either writing spidery letters to government ministers or muttering to his house plants. Is that a fair assessment of someone who founded The Prince's Trust, which provides invaluable opportunities to disadvantaged young people and a man who has tirelessly campaigned on environmental issues, championed organic farming and spoken out on the role of architecture in society? No, it's not. But then, others could reply, is it fair that some people are born into gilded lives of hereditary privilege and wealth? Touche. Prince Harry clearly overlooked his father (plus ca change) when he told the US Magazine Newsweek: "Is there any one of the Royal Family who wants to be king or queen? I don't think so, but we will carry out our duties at the right time." If that sounded a touch casual verging on graceless – in that case give it to someone who does want it, mate – his next comment was even more revealing. "The monarchy is a force for good and we want to carry on the positive atmosphere that the Queen has achieved for over 60 years but we won't be trying to fill her boots." It's how the young speak, I suppose, although at the grand old age of 32, Harry isn't the raffish pup he used to be. Not least because he appears to be settling down with the American actress Meghan Markle, a divorcee who has lived rather more than Catherine Middleton did before she wed Prince William. The parallels between William and Harry in this generation and Charles and Andrew thirty-odd years ago, are striking. The heir is expected to conform. The spare is allowed free (er) range. That's how it should be on a personal level, but when you are part of any firm, especially The Firm, speaking at liberty like this is a risky business; it's why press secretaries were invented. The effect of such openness could be an eroding public respect, regardless of the legitimacy of the remarks. And respect, along with a certain awe, is what the monarchy rests on. The Queen, as Head of State, does not govern, she exercises a soft power and a global reach that cannot be so easily replicated. It is clear that heart throb Harry and dad-dancer William are modern young men. When William hugged a bereaved wife from the Grenfell Tower disaster he felt unencumbered by protocol. Harry's people skills are legion. But the more informal their behaviour, the harder it will be to shore up the image of the monarchy as an immutable, time-honoured institution, part of yet set apart from everyday life. There is no harm in letting a little daylight in upon magic, but the full glare of the sun will fade the furnishings and undermine their uniqueness.
PRINCE HARRY: 'EVEN IF I WAS KING, I'D DO MY OWN SHOPPING' – Prince Harry has told of his efforts to maintain an "ordinary life" despite being a member of the Royal family, insisting he would still do his own shopping even if he became king. The Prince said his mother, Diana, Princess of Wales, had shown him the reality of other people's lives , ensuring he is not "completely cut off from reality". Saying people would be "amazed" at how normally the young Royals can live, he disclosed he still does his own shopping – and fears being photographed at the meat counter. In an interview with Newsweek, he said: "My mother took a huge part in showing me an ordinary life, including taking me and my brother to see homeless people. "Thankgoodness I'm not completely cut off from reality. People would be amazed by the ordinary life William and I live. I do my own shopping. Sometimes, when I come away from the meat counter in my local supermarket, I worry someone will snap me with their phone. But I am determined to have a relatively normal life, and if I am lucky enough to have children, they can have one too." He added: "Even if I was king, I would do my own shopping." Prince Harry has previously spoken extensively about his struggle to come to terms with his mother's death, telling the Telegraph he had buried his emotions for 20 years. "I am now fired up and energized and love charity stuff, meetingpeople and making them laugh," he said of his new life. "I sometimes still feel I am living in a goldfish bowl, but I now manage it better. I still have a naughty streak too, which I enjoy and is how I relate to those individuals who have got themselves into trouble." On his relationship with Meghan Markle, the American actress, and an imminent proposal, Newsweek quoted a source close to the Prince saying he is not rushing to "get things done". "They obviously get on very well and have a lot in common, but they have not known each other that long," the anonymous friend said. "They need to find out if they can have an ordinary relationship within a very unusual setting. I don't think anything will happen until the end of the year." 
2017/06/27
Queen's income boosted after record year for Crown Estate and its wind farms
The Duke of Edinburgh once described them as "abso-lutely useless", while the Prince of Wales believed them a "horrendous blot on the landscape". But offshore wind farms have at least one useful purpose, it has emerged: boosting the Crown Estate's profits to a record £328.800.000. Wind farms were identified as a key driver in the record returns, making £27.700.000 and propelling the estate's energy holdings to its best-performing sector with an 18% increase in the past year to hit £1.100.000.000. The £328.800.000 sum generated in 2016-17 is an 8.1% rise from last year, meaning the Queen will receive £82.200.000 to fund her official work in the Sovereign Grant in two years' time. The figure will be a year-on-year increase of £6.000.000, under a system which sees the bulk of Crown Estate profits paid to the Treasury. A quarter is returned to the Queen's household, two years in arrears, to be spent on official travel, household salaries, and, over the next 10 years, a major refurbishment of Buckingham Palace. The Crown Estate has now paid more than £2.600.000.000 to the country's coffers in the last decade, thanks in part to large  swathes of  valuable  London real
estate.  Details of the royal accounts are published today as part of an annual report, which show the Queen's official net expenditure increased by £2.000.000 to almost £42.000.000, while the Royal Family's official travel cost the taxpayer £4.500.000: up £500,000 from last year. Sir Alan Reid, Keeper of the Privy Purse, said: "When you look at these accounts the bottom line is the Sovereign Grant last year equated to 65 pence per person, per annum, in the United Kingdom, that's the price of a first-class stamp. "Consider that against what the Queen does and represents for this country, I believe it represents excellent value for money." Clarence  House  has also released  its annual accounts, which showed the Prince of Wales' income from his hereditary estate, the Duchy of Cornwall, has increased by 1.2% to £20.700.000. The report hailed a record annual turnover for the Prince's Duchy organic food range, now more than £200.000.000. The official activities of Duke and Duchess of Cambridge and Prince Harry are funded by the Duchy, listed in one lump sum under "Other Costs" and rising  8.6% to £3.500.000. The Prince's  tax bill, which he pays voluntarily at a rate
of 45%, has decreased by 5.1% to £4,757,000 in 2016-2017. The accounts show that Royal travel costs totalled £4.500.000, though aides pointed out that overseas trips are always carried out at the request of Govern-ment. The most expensive trip was a £154,000 visit by the Prince of Wales to Romania and, with the Duchess of Cornwall, Italy and Austria; their first trip in the official Government jet nicknamed "Cam Force One" after the former Prime Minister. The trip is part of what has become known as the Royals' "Brexit tour" of Europe, with the Prince arriving in Romania on the day Article 50 was triggered. Clive Alderton, the Prince's principal private secretary, said: "I sense that personal connections, or what the jargon might call people-to-people links, will have a very important role to play in defining this new chapter in relations with our friends and neighbours around the world." The Duke and Duchess of Cambridge made a £97,703 trip to India on a combination of scheduled and chartered flights, while Andrew, Duke of York, travelled to Mozambique and Botswana for
£56,470. The Sovereign Grant is significantly higher in the coming years than the £42.800.000 received in 2016-7, when it was calculated at 15% of Crown Estate profits. To help pay for a £369.000.000 refurbish-ment of Buckingham Palace, the proportion spent on the Royals will increase to 25% between 2017 to 2027. Repairs funded in the last year include £1.200.000 on replacing the doors of the Orangery at Windsor Castle, £500,000 refurbishing 30A St James' Palace to use as office space or rent out, and £1.300.000 securing the opulent State Dining Room Ceiling at Buckingham Palace. The major work is still in its planning stages. Alison Nimmo, chief executive of the Crown Estate, said its performance reflected "years of disciplined market positioning in our chosen sectors". "For over a decade we've carefully timed our development pipeline, focussed on creating brilliant places in the best locations and maintained our active support of the UK's world-leading offshore wind sector," she said.
Queen celebrates birthday with Trooping the Colour parade
The Queen celebrates her official birthday today with the Trooping the Colour parade, as she is joined by her family for the annual display of pomp and pageantry. The event will see more than 1,000 soldiers taking part, and goes ahead after the Queen spoke of her pride in a nation rallying after "terrible tragedies" in London and Manchester. Royal admirers will be hoping to catch a glimpse of Princess Charlotte and Prince George on the balcony of Buckingham Palace, where members of the monarchy gather to wave to the crowds in The Mall after the ceremony.
The Queen and Duke of Edinburgh will ride in a vintage carriage from Buckingham Palace, along The Mall to Horse Guards Parade in central London where the event will be staged. With the Duke's recent announcement that he will retire from public duties after the summer, this could be the last time the public see him play such a visible role in the ceremony. As with previous years, the Duchess of Cambridge, Prince Harry, the Duchess of Cornwall and the Duke of York are expected to take part in the Queen's carriage procession. The Prince of Wales, who is Colonel of the Welsh Guards, the Princess Royal, Colonel of the Blues and Royals, and the Duke of Cambridge, Colonel of the Irish Guards,
will be on horseback. The procession will be accompanied by a Sovereign's Escort of the Household Cavalry, made up of Life Guards and Blues and Royals, in their silver and gold breastplates and plumed helmets. The Colour being paraded on Horse Guards this year is the flag of the 1st Battalion Irish Guards. Four of the five Foot Guards regiments of the Household Division – the Grenadier, Coldstream, Scots and Irish Guards – will march in the parade wearing bearskin hats and red tunics. The Household Division Bands and Corps of Drums will also take part, as will the King's Troop Royal Horse Artillery who, following the parade, will fire a 41-gun salute in Green Park to mark the Queen's official birthday. After the Queen takes the salute on Horse Guards, the royal family will head back to Buckingham Palace and gather on the balcony to watch the RAF fly-past. Among the 30 aircraft taking part are Spitfires and Hurricanes, made famous in the Battle of Britain 75 years ago, and also modern jets like the multi-role Typhoon fighter, while the Red Arrows will be the finale. Trooping the Colour originated from traditional preparations for battle. Colours, or flags, were carried, or "trooped", down the rank so that they could be seen and recognised by the soldiers. In the 18th century, guards from the royal palaces assembled daily on Horse Guards to "troop the colours" and in 1748 it was announced that the parade would also mark the Sovereign's official birthday. The Queen's actual birthday was on April 21, when she turned 91.
2017/06/26
Prince Harry: "I almost abandoned Royal duties but stayed because of the Queen" – Prince Harry has revealed he once considered leaving the Royal Family in favour of an ordinary life. "There was a time I felt I wanted out," the Prince said, speaking candidly about the monarchy and his views on his royal duties. Referring to the Monarchy as "The Firm", he said: "But then I decided to stay in [The Firm] and work out a role for myself." The Prince revealed he had come close to a break down a number of times in the past, but was now determined to use his royal role as a force for good. The Prince said he disliked aspects of life in the public eye but was now determined to lead a relatively normal existence. In an interview with the Mail on Sunday, the Prince said he had been motivated to continue his Royal duties by his grandmother, the Queen. He explained that he decided to focus his efforts as a member of the Royal family on charity work, taking inspiration from his late mother Diana.  Harry said that himself and Prince William were "incredibly" passionate about their charities and had selected them carefully "because they are on the path shown to me by our mother". Prince Harry also admitted he enjoyed watching the Netflix series The Crown, the award-winning drama chronicling the life of the Queen.  However, he warned that it should have "stopped" after the first series, which ends with the Queen as a young woman, and not move on to the younger generation.  Discussing the monarchy's future, the Prince said the institution remained necessary in the modern world but would have to change from its current format. He said he had felt most at ease during his ten years in the army and was resentful that he had to leave Afghanistan when news of his position was leaked.
2017/06/21
Out of the blue! Queen is all smiles as she arrives for Royal Ascot in yellow outfit after dash from Parliament
The Queen was all smiles as she arrived at Royal Ascot, after finishing her speech at the State Opening of Parliament today. She wore a cheerful blue-and-yellow hat as she read out the Queen's Speech next to Prince Charles, as the Duke of Edinburgh was in hospital. Some were worried that she would not be able to enjoy Ascot due to the date of the Queen's Speech, but she arrived in good time. Her Majesty sat next to Camilla, the Duchess of Cornwall, and they both grinned as they wheeled into the event on a horse-drawn carriage. After earlier wearing a blue hat, which some said looked like the EU flag, for the speech, The Queen changed into a bright yellow combination for Ascot. Her Majesty was free to enjoy her day out after she finished valiantly ploughing through Theresa May's nine-minute speech dominated by Brexit-related Bills as the Government seeks to forge "a deep and special partnership with European allies". Terror attacks in Manchester and London, and the tragic fire at Grenfell Tower, were also part of the speech as the Queen read out promises for tougher measures to tackle terrorism and a public inquiry into the blaze. Once the speech had been read, the Prime Minister over-zealously joined officials from both Houses in bowing to the Queen, while Labour leader
Jeremy Corbyn and others remained upstanding. Ascot's daily list of royal attendees has the Queen riding in the first carriage with the Prince of Wales, the Duchess of Cornwall and the monarch's former private secretary, Lord Fellowes. Buckingham Palace said earlier today that the Queen was still heading to the second day of racing at the Berkshire course despite the Duke of Edinburgh being in hospital. Philip was admitted on Tuesday evening as a "precautionary measure" for treatment of an infection arising from a pre-existing condition. "Her Majesty is being kept informed and will attend Royal Ascot as planned this afternoon," a Palace spokesman said. The race-going Queen particularly looks forward to attending five full days of action at the Berkshire course each June.
2017/06/17
Prince George and Princess Charlotte delight at Trooping the Colour parade to celebrate the Queen's birthday
Prince George and Princess Charlotte were the stars of the show on a packed Buckingham Pala-ce balcony, as they watched open-mouthed at an RAF flypast for Trooping the Colour. The young Royals joined the Queen, Duke of Edinburgh and the wider Royal family for an annual appearance, waving to large crowds outside the palace. The Prince, whose father the Duke of Cambridge is an air rescue pilot, had appeared initially underwhelmed by his public duties, resting his chin in his hands as his family assembled
in front of the cameras. But as the flypast began, he appeared trans-fixed, bouncing on his toes as he waited for the next plane to arrive.  His sister Princess Charlotte, wearing pink to match her mother, was entertained in the Duchess of Cambridge's arms before being carefully supervised standing next to Prince George on a box on the balcony, to be clearly seen by crowds. Isla and Savannah, the daughters of Peter and Autumn Phillips, charmed the crowds as they appeared to match RAF planes overhead to a picture book in their hands. As the Duke and Duchess of Cambridge kept a close eye on their children, the Queen and Duke of Edinburgh took centre stage at Buckingham Palace as they observed the crowds of well-wishers. Earlier in the day, the Queen had issued a message to the
nation, acknowledging sorrow over the "terrible tragedies" in  London and Manchester  over the last few weeks.  They held a  minute's  silence to honour  all those affected. The Queen is celebrating her official birthday today as she is joined by her family for the annual display of pomp and pageantry. The event sees more than 1,000 soldiers taking part, and goes ahead after the Queen spoke of her pride in a nation rallying after "terrible tragedies" in London and Manchester.  The Duchess of Cambridge is wearing a pink dress by Alexander McQueen and hat by Jane Taylor, and the Duchess of Cornwall  a Anna Valentine cream chiffon dress and coat with a Phillip Treacy hat.  With the
Duke's recent  announ-cement  that he will retire from public duties after the summer, this could be the last time the public see him play such a visible role in the ceremony. The Duke of Edinburgh has chosen this year to wear morning dress instead of full uniform, and sports a Household Division tie, Garter Star and Medals. The Queen wore a Stewart Parvin outfit – a pale blue jacquard silk duster coat with matching shift dress – and a hat by the late Philip Somerville with the large Guards brooch. The Prince of Wales, riding horse George, wears the Guard of Honour uniform. The Duke of Cambridge wears his Irish Guard's Tunic with Jubilee medals, sword and bearskin, and rides Wellesley. The Princess Royal, on Sir John, wears her Colonel of the Blues and Royals uniform, with medals. The procession is accompanied by a Sovereign's Escort of the Household Cavalry, made up of Life Guards and Blues and Royals, in their silver and gold breastplates  and plumed  helmets.  The Colour being paraded on Horse  Guards this year
is the flag of the 1st Battalion Irish Guards. Four of the five Foot Guards regiments of the Household Division – the Grenadier, Coldstream, Scots and Irish Guards – marched in the parade wearing bearskin hats and red tunics. The Household Division Bands and Corps of Drums also took part, as will the King's Troop Royal Horse Artillery who, following the parade, will fire a 41-gun salute in Green Park to mark the Queen's official birthday. Trooping the Colour originated from traditional preparations for battle. Colours, or flags, were carried, or "trooped", down the rank so that they could be seen and recognised by the soldiers. In the 18th century, guards from the royal palaces assembled daily on Horse Guards to "troop the colours" and in 1748 it was announced that the parade would also mark the Sovereign's official birthday. The Queen's actual birthday was on April 21, when she turned 91.
London fire: Queen appears close to tears as she meets Grenfell Tower residents
The Queen appeared close to tears as she visited a rest centre helping those affected by the Grenfell Tower fire. She and the Duke of Cambridge met volunteers, local residents and community representatives at Westway Sports Centre, close to the charred remains of the building in west London. Her Majesty looked teary-eyed as she was shown around after being greeted by the Lord Lieutenant of Greater London, Ken Olisa, with the shell of the tower block visible in the distance behind them. Yesterday, the Queen visited survivors, first responders and volunteers in north Kensington, where dozens have lost their lives after a fire ravaged Grenfell Tower. In recent weeks she has also visited children who were bombed at an Ariana Grande concert as they recovered in hospital, while the Prince of Wales, Duchess of Cornwall, Duke and Duchess of Cambridge and Prince Harry attended the scenes of terror attacks at Borough Market and Westminster, and visited the injured at their bedsides. The Queen, who appeared deeply affected by those in mourning at Grenfell Tower, spoke ahead of Trooping the Colour, the spectacular pageant through London which is usually a highlight of the Royal calendar. She does not usually issue a message on her official birthday, but used the moment to speak to a nation rallying around those in "desperate need". She said: "Today is traditionally a day of celebration. This year, however, it is difficult to escape a very sombre national mood. In recent months, the country has witnessed a succession of terrible tragedies." "As a nation, we continue to reflect and pray for all those who have been directly affected by these events. During recent visits in Manchester and London, I have been profoundly struck by the immediate inclination of people throughout the country to offer comfort and support to those in desperate need. Put to the test, the United Kingdom has been resolute in the face of adversity." "United in our sadness, we are equally determined, without fear or favour, to support all those rebuilding lives so horribly affected by injury and loss."
2017/05/15 
Princess Diana's former lover James Hewitt 'fights for life after heart attack and stroke'
James Hewitt, Princess Diana's former lover, has reportedly been fighting for his life in hospital after suffering a stroke and heart attack. The 58-year-old was said to have been placed in intensive care after an emergency operation relating to a pre-existing illness. The Sunday Mirror reported that his family are hopeful he will pull through. He is now said to be recovering and has been moved to a different hospital. A relative said the family were "concerned" after the former British Army officer suffered the cardiac arrest just before going in for a medical procedure. Mr Hewitt was reportedly in Derriford Hospital in Plymouth before being transferred to the Royal Devon and Exeter Hospital. "He had a pre-existing illness, then got seriously ill. Suddenly it got very critical and he was rushed to hospital," a source told the Sunday Mirror. "It was pretty serious, but hopefully we're all OK now. He is recovering and has been moved to Exeter." Mr Hewitt, a household calvary officer who was born in Northern Ireland but spent most of his life in the West Country, had an affair with Diana in the 1980s while she was still married to Prince Charles. In a now iconic photo, thought to have been taken amid their
secret relationship, Diana is pictured presenting the Captain and Subalterns Cup to Mr Hewitt after leading his Army polo team to glory at Tidworth, Wilt-shire. Diana and Prince Charles separated in 1992 and divorced four years later. The Princess admitted to Martin Bashir for BBC's Panorama in 1995 – in an interview that enraged Buckingham Palace – that she had an affair with Mr Hewitt. The former lieutenant, who served in the Gulf War, has frequently had to palm off rumours that he could be Prince Harry's father. The claims, which royal butler Paul Burrell said were impossible given that Mr Hewitt did not meet Diana until her youngest son was already a toddler, were referenced in BBC2 drama King Charles III on Wednesday. Speaking on Australian TV in March, Mr Hewitt was asked if he was Harry's biological father, to which he replied: "No I'm not". He added: "It's worse for him, probably, poor chap." Mr Hewitt's agent told The Telegraph that she has not spoken to Mr Hewitt in two weeks and has been unable to contact him since the news of his illness was broken to her. Teresa Quinlan said she did not know of any pre-existing medical condition and said Mr Hewitt will have a close set of friends looking out for him. "I can't confirm anything," she said. "The last time I had communication with him was by text message two weeks ago and at that point he said he was not feeling well and was in bed with a bug. "I've tried to get hold of him a couple of times over the last couple of weeks and I haven't been able to and the first I heard of this was when a newspaper contacted me yesterday. His mobile phone has been off and I've tried him a couple of times. "I am quite concerned about him because, as I say, the last time I was in contact with him he was just in bed with a bug. I am just hoping that he makes contact with me when he puts his phone back on." 
2017/05/13 
Prince Charles pays tribute to Irish freedom fighters
The Prince of Wales has paid tribute to those who fought for Irish freedom in the 1916 Rising. Prince Charles said it was important to honour the memory of "men and women from all sides whose sacrifice shaped our shared history". The future king had earlier laid a wreath at a memorial in Glasnevin Cemetery in Dublin in memory of all those who died in the 1916 rebellion. He and his wife Camilla took part in a ceremony at the Necrology Wall, which bears the names of all who died in the rebellion – Irish and British, military, police and civilian. They also took part in a ceremony at a war memorial where Victoria Cross paving stones were unveiled in memory of four Irish-born soldiers –
Corporal John Cunningham, Company Sergeant Major Robert Hill Hanna, Lieutenant Frederick Maurice Watson Harvey and Private Michael James O'Rourke. Speaking at the end of their four-day visit to the island of Ireland, Charles said his most memorable moment was joining the acts of remem-brance. He said at an event in the British ambassador's Dublin residence: "My wife and I were deeply moved to join acts of remembrance. "It's so very important we are able to come together to honour the memory of so many men and women from all sides whose sacrifice shaped our shared history," Charles also shared his condolences with Sinn Fein leader Gerry Adams over the death of Martin McGuinness during a reception hosted by the ambassador. The veteran Irish republican was among 200 guests to greet the prince and Camilla as they arrived at Glencairn House, the official residence of ambassador Robin Barnett. It is almost 41 years since IRA bombers murdered British ambassador Christopher Ewart-Biggs at the residence. The Prince and the Sinn Fein president shook hands and shared a joke about their dates of birth. Charles said that they were both born in the same year – 1948 – but joked that the Sinn Fein leader was older. The Prince also met Irish Taoiseach, Enda Kenny, on the final day of his visit. Charles and Mr Kenny held a private meeting in government buildings, Dublin. As the future king signed his name in the visitors' book, he joked: "This is just to prove I can write".
2017/05/12
2017/05/09
What will Carole Middleton wear to Pippa's wedding? And the essential guide to mastering Mother of the Bride dressing.

After her duck egg blue, Catherine Walker & Co. coat dress was deemed a global hit at the Duke and Duchess of Cambridge's wedding in 2011, Carole Middleton has, perhaps unwittingly, become a pin-up for great mother of the bride style. Middleton will of course be fulfilling the role for a second time when her youngest daughter Pippa marries James Matthews on 20th May, and she will no doubt be looking to match her own sartorial triumphs with a fresh stab at the ultimate occasionwear challenge. So what makes her signature look work so well, and what style tips can we take from her? According to the experts the first thing that Middleton got right was that she took the time to coordinate with others in the bridal party.
Consult your daughter
"The marriage of a child is a life milestone, a family gathering, and a cause for major celebration but it's also a heavily photo-documented day, which makes choosing a look all the more important," considers Lorna Perrin, Brand Director at L.K.Bennett, the British label that the Middleton sisters have come to rely on for many occasionwear numbers over the years. "Talk over the options with your daughter and how she envisions your look, to ensure the outfit compliments the style of the wedding and the colour scheme."
Check with the rest of the wedding party
Any mother of the bride or groom should also talk to their counterpart, as you neither want to completely contrast, or actively match with the in-laws. "The main rule is to coordinate with the mother of the groom so you don't turn up in very similar looks and ideally not in the same colour," advises Katherine Hooker, the bespoke womenswear designer who has also dressed the Duchess of Cambridge. "And don't wear white. It is important to try a variety of different shapes and styles as everybody is different. Our custom-made service is very popular, as it ensures the absolute perfect fit."
Don't try to be on trend
Avoiding trends, Perrin agrees, is the wisest move of all that a MoB could make, advising that you choose something that is classic and flattering over anything dis-tinctly 'this sea-son.' "Choosing a mother of the bride outfit is so individual that it surpasses trends," she says, "The important thing is to radiate confidence and stay true to your personal style. Expand your search to flattering styles that can be worn for future events, styled with new accessories to give you a new look." "If you don't know what shapes and colours suit you then ask a designer for advice," says  Said Cyrus, co-founder and head of design at Catherine Walker & Co., who dressed Carole for the Royal wedding in 2011. "Leave plenty of time – 6 months is not too soon to start looking." Cyrus adds that a coat dress, like the bespoke, braid-trimmed piece he made for Carole six years ago, may be any mother of the bride's best friend, as the silhouette is easy, yet sophisticated. "We don't usually suggest a jacket, as our coatdresses present a single, elongated look which we think is more elegant," he says. "Our coatdresses are made by skilled tailors and in photographs their strong silhouettes work well at every angle. The most popular styles are our Melrose Coatdress [a style that the Duchess of Cambridge has worn] worn with the Florence Dress or the Melrose Dress. For a more relaxed wedding our Ballerina Dress and Bow Coat have been very popular."
Don't count on warm weather
All of the experts agree that an outer layer of some sort is essential for a British wedding, and that in most cases a structured jacket looks more modern than a pashmina. "You can never guarantee warm weather," says Hooker, advising that you should consider the different locations that your outfit will need to see you through. "Lots of clients want a jacket for the church and for the evening when it gets colder, but they want to be able to take off their top layer to hit the dance floor and still feel complete."
Your hat is the most important (if you decide to wear one)
Hats, too, can present conundrums, as MoBs tackle the much-Googled question of whether or not they're compulsory (Debrett's says they're traditional, not essential) as well as styling queries like whether they must match the rest of an ensemble. Milliner Jess Collett has the last word on this, explaining that hat-makers should give you their full and undivided attention in the design process as, actually, the mother of the bride is the most important wedding client for a milliner. "The Queen didn't match her [hat] to her suit at Ascot last year and it looked great," she says of the matching myth. "A mother of the bride's hat must look good all the way round. She always needs to think about the back view, as she'll be sitting at the front in the church."
2017/05/08
Queen spotted driving a Jaguar back from church
Despite her husband's retirement last week, the Queen is still happy to be out and about, driving herself back from church. The 91-year-old was seen behind the wheel of her Jaguar car as she returned from a Sunday morning service at the Royal Chapel of All Saints in Windsor Park. She is known for her love of driving and is often seen in her cars on the Sandringham estate. The Queen learned to drive while serving as a mechanic in the Women' s Auxillary Territorial Service during the Second World War. Despite her prowess, the monarch is the only person in the UK who is allowed to drive without a license. She is also the only person apart from park rangers who is allowed to drive down the 2.6-mile Long Walk in Windsor. While she has multiple vehicles and a chauffeur for Royal events, she is most frequently seen in her trusty Range Rover. After the Duke of Edinburgh announced his retirement from his Royal duties last week, the children and grandchildren of the Queen have embarked on a new phase of public duties, as "Team Windsor" rallied round to fill the his shoes. The Prince of Wales, Duchess of Cornwall, Duke of Cambridge, Princess Royal and Earl of Wessex each stepped up a day after the Duke announced his retirement, in a very visible sign of a new collaborative Royal era. While the Duke of Edinburgh, 95, departed London to spend the day privately with friends, the Queen was joined by the Duke of Cambridge for a working lunch at Buckingham Palace. Staff at the palaces have been given a pep talk on how they will be encouraged to pull together, as three generations of the Royal family work ever closer with the common purpose of supporting the Queen. Team Windsor, as it is being called by aides, will jointly spread the burden of taking the Duke's workload from August, when he has announced he will retire from public duties.
2017/05/06
A group of Royal staff correspondence and employment ephemera collected by Queen Elizabeth II's former First Chauffeur Leonard Massey including:
a typed thank you Letter from John Miller,
an apology letter from

Lt-Col sir Blair Stewart-Wilson

, former Deputy Master of Household and Equerry to the Queen hand written on Buckingham Palace Stationery,
a handwritten thank you letter from

Robert Fellowes

, former Private Secretary to Queen Elizabeth II,
letters of thanks regarding Massey from

Princess Alexandra

,
a collection of photographs of Massey in service to the queen,
a Buckingham Palace guide book and a group of newspaper articles pertaining to the Royal Family.
PROVENANCE: From the Estate of Leonard Massey, former First Chauffer to Her Majesty, Queen Elizabeth II
2017/05/05
Prince Harry's revelation inspired a former Premier League player to seek counselling – A former Premier League player sought counselling after seeing Prince Harry reveal he had done so over the death of his mother, it has emerged. The impact of the prince's exclusive interview with the Daily Telegraph among footballers was laid bare when the head of player welfare for the Professional Footballers' Association revealed it had "massively" helped efforts to encourage those suffering mental health problems to come forward. Michael Bennett, himself a former professional, told the Telegraph the ex-player approached him having also watched last month's moving BBC documentary about Rio Ferdinand's efforts to cope with the death of his wife and mother of his three children, Being Mum and Dad. "I had a top-flight former player who came onto me for support last week and explained to me that, having watched the Rio Ferdinand documentary and seeing Prince Harry coming forward, 'If these top players and people can do that, why can't I?'" Bennett said. "I believe the more people talk about it, the more people are going to feel comfortable about coming forward." Prince Harry's Telegraph interview with Bryony Gordon for the first episode of her podcast, Mad World, ignited a national debate about mental health. His brother, the Duke of Cambridge – who is also the president of the Football Association – as well as the Duchess of Cambridge, also spoke candidly about their own emotional wellbeing. The three young royals did so after setting up a charity, Heads Together, to end the stigma around mental health issues.
2017/04/17
Prince Harry: I sought counselling after 20 years of not thinking about the death of my mother, Diana, and two years of total chaos in my life – Prince Harry has disclosed that he sought counselling after enduring two years of "total chaos" while still struggling in his late twenties to come to terms with the death of his mother.  The Prince says in an interview with The Telegraph that he "shut down all his emotions" for almost two decades after losing his mother, Diana, Princess of Wales, despite his brother, Prince William, trying to persuade him to seek help. Disclosing that he has spoken to a professional about his mental health, he describes how he only began to  address his grief when he was 28 after feeling "on the verge of punching someone" and facing anxiety during royal engagements. Describing the "quite serious effect" that losing his mother had on his personal and professional life, he tells how living in the public eye left him feeling he could be "very close to a complete breakdown on numerous occasions". The Prince, now 32, turned to counsellors and even took up boxing. He says he is now in "a good place". Prince Harry has decided to give an unprecedented insight into his past in the hope it will encourage people to break the stigma surrounding mental health issues. He has spoken to Bryony Gordon for the first episode of her podcast, Mad World, in which she will interview high-profile guests about their mental health experiences. The 30-minute conversation is one of the most candid insights into the innermost thoughts of a modern young member of the Royal family. The Prince, together with his brother and sister-in-law, the Duke and Duchess of Cambridge, have set up Heads Together, a charity which promotes good mental well-being.  Prince Harry, who was 12 when his mother died, says in the podcast that he spent his teenage years and twenties determined not to think about her. "I can safely say that losing my mum at the age of 12, and therefore shutting down all of my emotions for the last 20 years, has had a quite serious effect on not only my personal life but my work as well," he said. "I have probably been very close to a complete breakdown on numerous occasions when all sorts of grief and sort of lies and misconceptions and everything are coming to you from every angle." Asked whether he had been to see a 'shrink' to offload his thoughts, he said: "I've done that a couple of times, more than a couple of times, but it's great." The Prince admitted that at times he had struggled with aggression and turned to boxing as an outlet for his frustration. "During those years I took up boxing, because everyone was saying boxing is good for you and it's a really good way of letting out aggression," he said. "And that really saved me because I was on the verge of punching someone, so being able to punch someone who had pads was certainly easier." He eventually sought support with the encouragement of his brother and others close to him, who told him: "Look, you really need to deal with this. It is not normal to think that nothing has affected you." Since learning to talk honestly about his feelings, he said, he now feels able to put "blood, sweat and tears" into making a difference for others."The experience I have had is that once you start talking about it, you realise that actually you're part of quite a big club," he said. Later this year, the Prince and the Duke will commemorate the 20th anniversary of their mother's death, commissioning a statue and presenting awards in her name to honour "kindness, compassion and service". Prince Harry said of his loss: "My way of dealing with it was sticking my head in the sand, refusing to ever think about my mum, because why would that help? "[I thought] it's only going to make you sad, it's not going to bring her back. "So from an emotional side, I was like 'right, don't ever let your emotions be part of anything'. "So I was a typical 20, 25, 28-year-old running around going 'life is great', or 'life is fine' and that was exactly it. "And then [I] started to have a few conversations and actually all of a sudden, all of this grief that I have never processed started to come to the 
forefront and I was like, there is actually a lot of stuff here that I need to deal with." He said he now counts himself very lucky that it was "only two years … of total chaos" before he learnt how to talk about it. "I just couldn't put my finger on it," he said. "I just didn't know what was wrong with me." Even at royal engagements, he said, he had found himself battling a "flight or fight" reaction without properly 
understanding why. Once he started opening up to friends, he added, he found those same friends felt able to "unravel their own issues". Dismis-sing previous speculation he may have suffered mental health issues because of his time in Afghanistan, he said he felt clear that coping with the death of his mother on a very public platform had the greatest impact. "I can safely say it's not Afghanistan-related. I'm not one of those guys that has had to see my best mate blown up next to me and have to apply a tourniquet to both their legs. Luckily, thank God, I wasn't one of those people." Prince Harry said his work with the personnel recovery unit, where he listened to wounded, injured and sick servicemen and women talk about 
 serious mental health issues, had proved a turning point in his understanding." I know there is huge merit in talking about your issues and the only thing about keeping it quiet is that it's only ever going to make it worse," he said. "Not just for you but everybody else around you as well because you become a problem. I, through a lot of my twenties, was a problem and I didn't know how to deal with it." On eventually seeking help, the Prince said: "It's all about timing. And for me personally, my brother, you know, bless him, he was a huge support to me. He kept saying this is not right, this is not normal, you need to talk to [someone] about stuff, it's OK. "The timing wasn't right. You need to feel it in yourself, you need to find the right person to talk to as well." But he added: "I can't encourage people enough to just have that conversation because you will be surprised firstly, how much support you get and secondly, how many people literally are longing for you to come out." Confessing he was "a little nervous, a little tight in the chest" about the interview, the Prince said he was determined to make a difference while the younger members of the Royal family are "still interesting" to the public, doing his bit before Prince George, Princess Charlotte and any of his own future children step into the spotlight. Of his current focus on mental health, he said: "What we are trying to do is normalise the conversation to the point where anyone can sit down and have a coffee and just go 'you know what, I've had a really s— day, can I just tell about it? Because then you walk away and it's done." He is now in a "good place". "Because of the process I have been through over the past two and a half years, I've now been able to take my work seriously, been able to take my private life seriously as well, and been able to put blood, sweat and tears into the things that really make a difference and things that I think will make a difference to everybody else."
2017/03/25
Top 10 Facts About Queen Elizabeth II
8 Amazing Things You Didn't Know About The Queen
2017/03/24
Why Doesn't the Queen of England Need a Passport?
16 Expensive Things Owned By Her Majesty Queen Elizabeth II
2017/02/01

June 11
The Queen will attend her birthday parade on her official birthday along with members of the royal family on Horse Guards Parade. This parade is called the Trooping the Colour – the official annual celebration of the Queen's birthday. It will be televised by the BBC from 10am.
What is Trooping the Colour?
According to the royal websites, the parade is an annual event: "Over 1,400 parading soldiers, 200 horses and 400 musicians come together each June in a great display of military precision, horsemanship and fanfare to mark the Queen's official birthday. "The streets are lined with crowds waving flags as the parade moves from Buckingham Palace and down The Mall to Horse Guard's Parade, alongside members of the royal family on horseback and in carriages. The display closes with an RAF fly-past, watched by members of the royal family from Buckingham Palace balcony."
June 12
The Queen will attend the patron's lunch, a celebration of her patronage of more than 600 organisations in the UK and around the Commonwealth since 1952. A giant picnic will take place at The Mall in London, with entertainment from street performers.
The Queen's Brexit challenge to dinner guests: 'give me three good reasons why Britain should be part of Europe'
Although the Sun were only recently found guilty of 'significantly misleading' its readers with its 'Queen backs Brexit' splash, it seems the red top was onto something after all. While the paper reported that Her Majesty had expressed Eurosceptic views at a private meeting prior to a referendum being on the table, it appears that she does still harbour doubts when it comes to the EU. The Queen's biographer, Robert Lacey, reports that Her Majesty has been presenting her dinner guests with a special EU challenge of late. She has reportedly asked dinner companions: 'Give me three good reasons why Britain should be part of Europe'. Lacey has suggested that the phrasing of the question means that her comments ought to be interpreted as another indication that she backs Brexit. While the Queen made a rare political intervention ahead of the Scottish independence referendum — asking voters to 'think very carefully about the future' — Mr S suspects that David Cameron ought not to hope for a similar effort this time around.
17-5-11 The Visitors book showing the signature of

Her Majesty

Queen Elizabeth

and

His Royal Highness

The Duke of Edinburgh
i
n Aras An Uachtarain .
HRH Prince Harry is one of the world's most eligible men, with looks, loot and a title –  But while all his best mates are settling down and having babies, Prince Harry is no nearer to finding his princess. Despite by his own admission being desperate to settle down, he still can't seem to meet "the one". So why can't Harry, 31, find a wife? A pal said: "He's always wondering if women like him purely for his position, so he mainly hangs around the posh girls he's known for years." But what girl, even if she's madly in love, wants to settle for the boring constraints of being a full-time royal and all the scrutiny it brings? "Now all his mates are getting married and having babies so he's the last man standing." Harry's childhood pal, "wingman" and fellow party animal Tom "Skippy" Inskip, 29, has just got engaged. He is said to be the "naughtiest" of Harry's mates and where he goes, trouble often follows. Remember those notorious naked pictures of Harry partying in a Las Vegas hotel in 2012? Skippy was there. That party in Hvar, Croatia, in 2011, when Harry got horrendously drunk and jumped into a pool fully-clothed? Skippy was right by his side. He was also with him on the skiing trip to Verbier, Switzerland, that same year when the pair threw snowballs at passers-by from a balcony. And in 2010 when Harry was seen inhaling nitrous oxide, or laughing gas. Harry recently told a friend: "All the chat at all the dinner parties I go to is either about having babies, trying to have babies or what to do with them once they arrive. I feel like I know everything there is to know about breast-feeding. It's all my mates talk about now." Then there is brother William. Harry says he loves being the "naughty uncle" to Prince George, two, and Princess Charlotte, eight months. Yesterday he was quoted as telling the TV presenter Denise Van Outen at a party: "I'm not dating and for the first time ever, I want to find a wife." In New Zealand last year he said: "There come times when you think now is the time to settle down, or not . . . but I don't think you can force these things. It will happen when it's going to happen. I would love to have kids right now but there is a process one has to go through. Hopefully I'm doing all right by myself. It would be great to have someone next to me to share the pressure but the time will come and whatever happens happens."
2017/01/28
He co-founded the charity Sentebale with Prince Seeiso of Lesotho in memory of their mothers (Sentebale means 'Forget me not') to support orphans and vulnerable children in Lesotho. Alongside his brother and sister-in-law, he is also Patron of The Royal Foundation of The Duke and Duchess of Cambridge and Prince Harry.
2017/01/15
The Prince of Wales and The Duchess of Cornwall visited Stratford-upon-Avon today to join in with celebrations marking the life and works of William Shakespeare in the 400th year of his death.
The Prince began the day in Shakespeare's hometown with a visit to New Place, the playwright's adult home for 19 years, and the newly restored Tudor Nash's House, to see the transformation in progress ahead of the re-opening of the property in July. Shakespeare's former home is being brought to life by The Shakespeare Birthplace Trust, an independent charity that cares for the world's greatest Shakespeare heritage sites. His Royal Highness viewed a new exhibition relating to the Shakespeare family's life at New
Place and toured the new contemporary garden. The Prince also met some of those who are assisting in the conservation and re-presentation of the building and grounds, and watched a performance of an extract from 'Richard III' by the Combat Veterans Players. The Prince of Wales then paid a visit to Holy Trinity Church to visit the place where Shakespeare was baptised, where he practiced his faith, and where he is buried.  Holy Trinity is an active parish church serving the needs of local people. HRH toured the church before meeting members of the congregation. The Prince also saw some of the tributes that had been left on Shakespeare's grave to mark the 400th anniversary of the playwright's death before laying a wreath as a tribute to the playwright. In the evening, The Prince of Wales and The Duchess of Cornwall attended 'Shakespeare Live! from the RSC', a special event marking the 400th anniversary of Shakespeare's death by celebrating his legacy in theatre, music, opera and ballet. The Prince is President of The Royal Shakespeare Company (RSC). The night featured performances by Ian McKellen, Judi Dench, Rufus Wainwright, Helen Mirren, Benedict Cumberbatch and more. The Prince also made a cameo appearance in the iconic scene from Hamlet!
PRINCE HARRY CELEBRATES THE NATIONWIDE EXPANSION OF THE COACH CORE PROGRAMME – Prince Harry, Patron, joins apprentices, coaches and supporters at Lord's Cricket Club to mark the expansion of the Coach Core sports coaching apprenticeship programme, which will be expanding to 100 partners across the UK by Spring 2017. The Coach Core apprenticeship scheme was designed by The Royal Foundation of the Duke and Duchess of Cambridge and Prince Harry to take young people aged 16-24 with limited opportunities, and train them to be sports coaches and positive role models and mentors in their communities. The apprentices learn technical sport skills alongside an inclusive and holistic approach to coaching, with an emphasis on employability and mentoring skills. Coach Core is proud to have transformed the lives of its apprentices with 98% of its graduates now being in full time employment or education, and 80% retain strong ties with their employers and continue to engage in community sport. Prince Harry met apprentices and coaches at the event at Lord's trying out some of their coaching exercises along the way. After successful pilots launched in London in 2012 and Glasgow in 2014, Coach Core has now expanded to work with 42 partners, with plans to reach 100 by Spring 2017. Coach Core is working closely with Non-Governmental Bodies, established sports clubs and charities to deliver the apprenticeships.This new network based focus means apprentices on the programme get an enhanced learning experience and access to a wide range of qualifications and work experience across a varied selection of sports. It also provides excellent high-profile opportunities for potential future employment.
A Statement by the Communications Secretary to Prince Henry Charles Albert David of Wales – 
Since he was young, Prince Harry has been very aware of the warmth that has been extended to him by members of the public. He feels lucky to have so many people supporting him and knows what a fortunate and privileged life he leads. He is also aware that there is significant curiosity about his private life. He has never been comfortable with this, but he has tried to develop a thick skin about the level of media interest that comes with it. He has rarely taken formal action on the very regular publication of fictional stories that are written about him and he has worked hard to develop a professional relationship with the media, focused on his work and the issues he cares about. But the past week has seen a line crossed. His girlfriend, Meghan Markle, has been subject to a wave of abuse and harassment. Some of this has been very public – the smear on the front page of a national newspaper; the   racial undertones of comment pieces; and the outright sexism and racism of social media trolls and web article comments. Some of it has been hidden from the public – the nightly legal battles to keep defamatory stories out of papers; her mother having to struggle past photographers in order to get to her front door; the attempts of reporters and photographers to gain illegal entry to her home and the calls to police that followed; the substantial bribes offered by papers to her ex-boyfriend; the bombardment of nearly every friend, co-worker, and loved one in her life. Prince Harry is worried about Ms. Markle's safety and is deeply disappointed that he has not been able to protect her. It is not right that a few months into a relationship with him that Ms. Markle should be subjected to such a storm. He knows commentators will say this is 'the price she has to pay' and that 'this is all part of the game'. He strongly disagrees. This is not a game – it is her life and his. He has asked for this statement to be issued in the hopes that those in the press who have been driving this story can pause and reflect before any further damage is done. He knows that it is unusual to issue a statement like this, but hopes that fair-minded people will understand why he has felt it necessary to speak publicly.
Combatting the illegal wildlife trade
The Duke of Cambridge has a long-standing passion for the protection of wildlife. For a number of years, he has focussed his work on the urgent global effort required to tackle the illegal wildlife trade. The Duke's desire to help protect some of the world's most endangered animals at risk from this trade is a genuine reflection of his values. He is aware that failing to tackle the illegal wildlife trade and allowing animals such as elephant and rhino to go extinct will be a major blow to our collective confidence to confront any global challenge. In 2013, His Royal Highness convened United for Wildlife, uniting the world's leading wildlife and conservation charities with the common purpose of protecting some of the world's most iconic species. United for Wildlife provides a collaborative, global approach to tackling the illegal wildlife trade on a number of fronts; from providing better on-site protection for wildlife, to helping reduce the demand for illegal wildlife products in other parts of the world. It is also working with law enforcement agencies and the private sector to close down the trafficking routes transporting these products between killing field and market place. Importantly, the collaboration is also working to engage young people around the world with conservation issues. The Duke has led United for Wildlife's work in each of these sectors, often raising the issue on a global level. During a visit to the United States in 2014, His Royal Highness attended a conference at the World Bank in Washington during which he delivered a speech highlighting the link between corruption, and natural resource crime and illicit financial flows. Addressing an audience of experts, policy makers, anti-corruption agents and private companies, The Duke described then illegal wildlife trade as "one of the most insidious forms of corruption and criminality in the world today."  He added that the effects of wildlife crime go far beyond just a threat to endangered species. It also has impacts on our society, economy and security. "Wildlife crime goes to the heart of our security",  The Duke said. "It recognises neither national borders nor national interests. It distorts economic development, undermines the rule of law and exacerbates sources of conflict" he added. While in Washington, The Duke raised this issue with President Obama at the White House. A few months later, The Duke enjoyed the opportunity to talk to President Xi of China about the immediacy of the illegal wildlife trade during a visit to Beijing in March 2015. His Royal Highness has also overseen a Taskforce set up under the auspices of United for Wildlife to look at the role of the transport industry within the illegal wildlife trade and examine how the sector can break the chain between suppliers and consumers. The taskforce, chaired by former Foreign Secretary William Hague, brings together key partners from the transport sector. The Duke is acutely aware that ending the illegal wildlife trade of animal parts will require a generational shift of opinion in many places around the world. He knows it is a test of his generation's ability to solve the world's much more complex global challenges it will face in the decades to come. That is why he was delighted to have the opportunity to talk about this topic to a young audience on CCTV1, the most-watched television station in China.