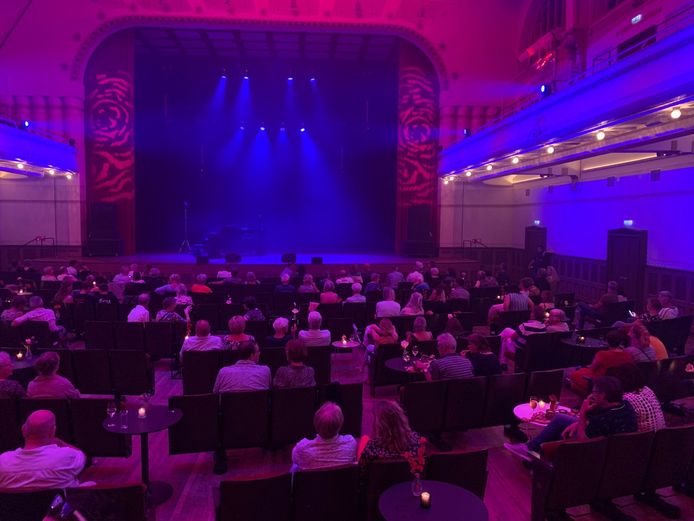 The Stadsschouwburg (Municipal Theatre) and De Vereeniging (Concert hall) in Nijmegen can continue with performances for more than 30 people for the time being. But the public will notice the tightening of rules: please put on a face mask, go home immediately afterwards and prefer not to go to the toilet. "Things are also going to change here," says director Eva Middelhoff. "Our employees wear a mouth mask and we ask our guests. But we cannot make it compulsory. Once the people are in place, the mask can be removed. "
Exception due to "cultural importance"
The theater and concert hall are the only rooms in Nijmegen that can accommodate more than 30 people. The Gelderland-South Safety Region decided this this week. Exceptions were allowed per region for "buildings of great cultural importance". The two largest halls in Nijmegen can use about a quarter of the capacity. That many people can get in, subject to the 1.5 meter rule. There will then be approximately 200 seats in the theater, 350 in De Vereeniging.
No drink afterwards
Until this week, visitors could still enjoy a drink in the on-site café afterwards. "We will stop with that," says Middelhoff. "Also because the catering industry has to close at ten o'clock everywhere. Theatergoers do get a glass into the theater. The restaurant of De Vereeniging can of course run in the same way as other restaurants in the city." The cloakroom will remain closed, the coat has to be brought into the room, and visitors are asked to use the toilet only when they have to.
Is it still fun to go to a performance? Middelhoff: "The audience that comes is positive. They appreciate what the artists achieve and our efforts to give them a warm welcome. We have to work hard to promote performances. We only sell 70 percent of the tickets. And those are all the small numbers of the new normal. " Performances on this scale do not generate money, according to the director. "We do this to keep the culture alive. And it means work for the makers and our own staff. " The lectures that Radboud University holds in the theater and the concert hall can continue because it concerns education.
Facilitate other stages
The other rooms in Nijmegen, such as Doornroosje, LUX and the Lindenberg, may only admit 30 people for the time being. Can they move their shows to the theater or concert hall? "We would like to facilitate our colleagues", says Middelhoff. "But the Safety Region must give permission. We therefore asked that question together with all the stages."