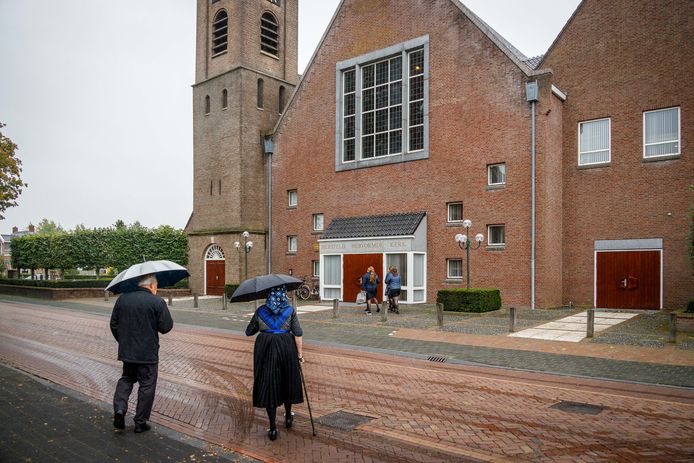 Large church services in Staphorst are held yesterday in the Restored Reformed Church in the deeply religious village. Three services take place in the large church, each with six hundred people. They do not have to wear a mouth mask and they do sing. 3000 believers fit in the church, but by dividing the congregation into three services, the church thinks it can guarantee sufficient distance. Although meetings with more than thirty people are not allowed according to the tightened guidelines, an exception applies for religious meetings. "Assemblies of faith with 600 persons can not be constitutionally prohibited. But churches do have a responsibility and should not push the boundaries of what is allowed", the local CDA faction wrote in a statement. "Churches have an example function and responsibility towards the entire community."
Irresponsible
The Municipal Interests fraction in the village also calls the church services "unwise and irresponsible". "It is called upon not to wear a face mask during the service, even though the government has explicitly asked to use a face mask in public buildings."
According to scriba Bouwman of the Restored Reformed Church, people keep enough distance and there is enough fresh air. The fact that singing is done is because it is an essential part of the service in the Restored Reformed Church, he tells RTV East (local TV station). The church is the largest of the Reformed split-offs in the Netherlands.