The place where Vincent van Gogh (1853-1890) made his last masterpiece Tree Roots just before his death has been discovered.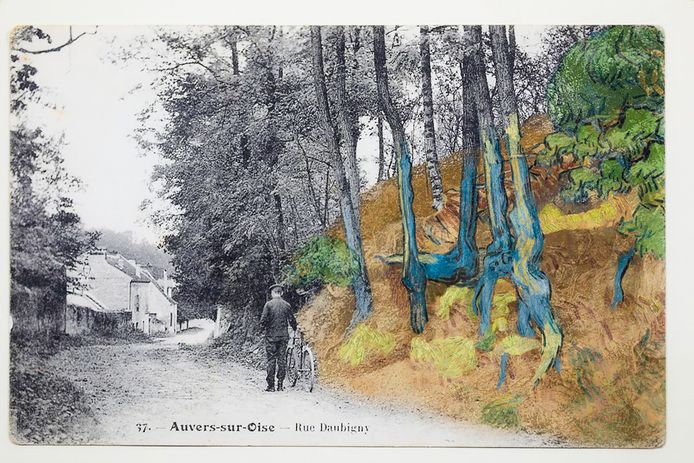 The location is in Auvers-sur-Oise, France, near the inn where the famous painter stayed at the time. According to the Van Gogh Museum in Amsterdam, it is spectacular that the largest tree stump from the painter's last work is still present and recognizable. The location, which is also open to the public, was unveiled on Tuesday in the presence of, among others, the general director of the Van Gogh Museum, Emilie Gordenker, and Willem van Gogh, great-grandson of Vincent's brother Theo. Wouter van der Veen, scientific director of the Institut Van Gogh in Auvers-sur-Oise, made the discovery. He recently found an old postcard from 1900-1910 depicting a hillside overgrown with tree trunks and roots, which was very similar to Van Gogh's canvas.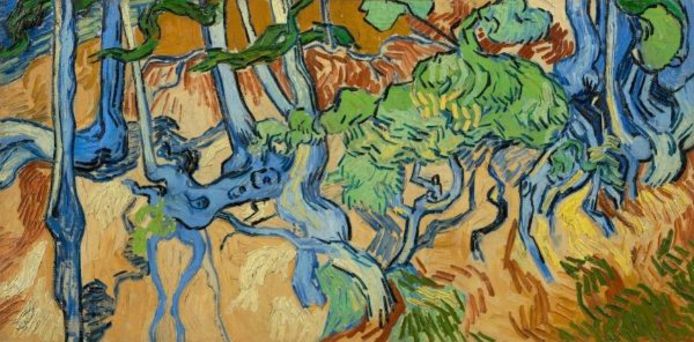 Van der Veen presented his find to researchers at the Van Gogh Museum who conclude that it is very likely that it is the same place. The shape of the hill edge, the roots, their mutual proportions, the composition of the soil and the steep limestone wall correspond. "The sunlight that Van Gogh painted indicates that the last brushstrokes were applied in the late afternoon, providing information about the layout of this dramatic day that ended with his fatal self-injury," said Van der Veen.
According to researcher Teio Meedendorp, the vegetation on the postcard shows "very remarkable similarities with the root shapes in Van Gogh's painting". "He must have walked past it often on the way to the vast fields behind the castle of Auvers, where he also painted several times in the last week and eventually got his hands on himself."
For a long time it was unclear which painting Van Gogh made last. In 2012, researchers at the Van Gogh Museum concluded that this must have been Tree Roots. It is also striking that this work, which is in the museum collection, is not completely finished. They based themselves on notes by art collector Andries Bonger, who describes a painting that Van Gogh is said to have made shortly before he died in July 1890.