Dozens of farmers on tractors stopped by the police and sent away from Nijmegen.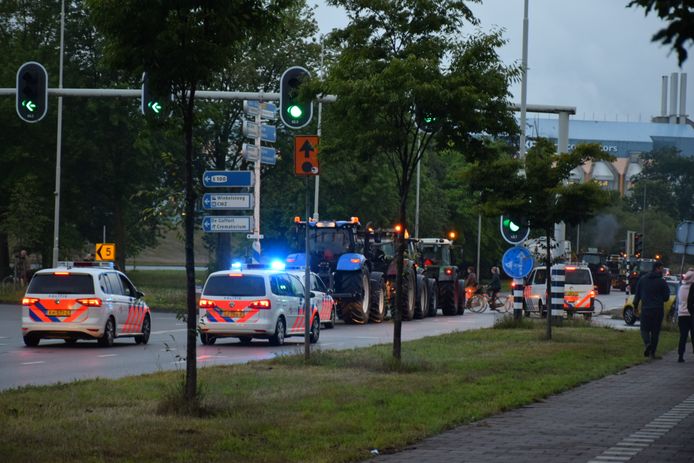 Thursday 09 July 2020, 09:00pm. Dozens of farmers on tractors drove honking through Nijmegen on Thursday evening. They seemed on their way to the center, but were stopped by police on the Graafsebrug. Then they were escorted out. On the Graafsebrug over the railway, near the city center, the police blocked the farmers' way. Before that they were honking on the Graafseweg. It is not known whether the farmers wanted to occupy the Keizer Karelplein as before this year. At the time, the Lord Mayor of Nijmegen, Hubert Bruls, did not like an unannounced protest in the square. The police also blocked the access roads to Takenhofplein. That way they could get the farmers out of town quickly. The farmers probably came mainly from villages such as Nederasselt and Schaijk.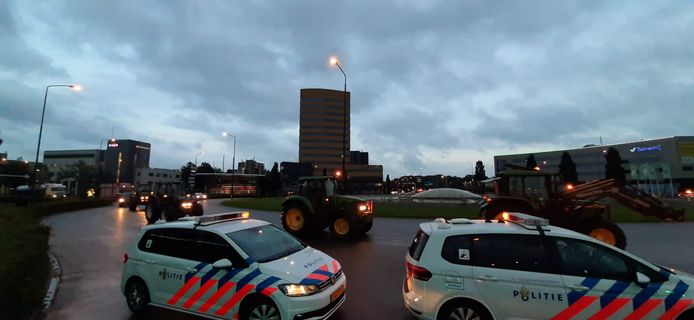 To the house of "nitrogen fighter" Vollenbroek
A group of farmers also came to Nijmegen last Tuesday. Then they wanted to drive to the home of "nitrogen fighter" Johan Vollenbroek, but they were stopped by the police and taken to a site near the Pathé cinema near Lent. There the farmers discussed with Vollenbroek, who had been picked up at home by the police. Farmers are still allowed to demonstrate with a tractor in this region, while protests with tractors have now prohibited it in other regions.
There are nation wide protesting farmers of the new rebellion organisation "Farmers Defence Force". In the provinces Groningen, Friesland and Drenthe their manifestations are now forbidden by a court order.  The farmers are still obstructing highways, distribution centers of large firms all over The Netherlands, and last but not least the Governamental Center in The Hague. In the beginning (December 2019) they could count on the support of a large part of the Dutch population; when the Corona outbreak came (first case on 27 February 2020), they continued their activities. And that was not appreciated very much by the Dutch.
Mrs. Carola Schouten (b. 06 October 1977 's-Hertogenbosch, unmarried mother of Thomas Schouten b. 2001), Deputy Prime Minister of the Netherlands and Minister of Agriculture, Nature and Food Quality, is a daughter of a farmer herself. She does not shy away from discussions with farmers. On Wednesday she had to call off a working visit to farmers in the province of Zeeland, as the police advised her to stop the visit because of intercepted threats.