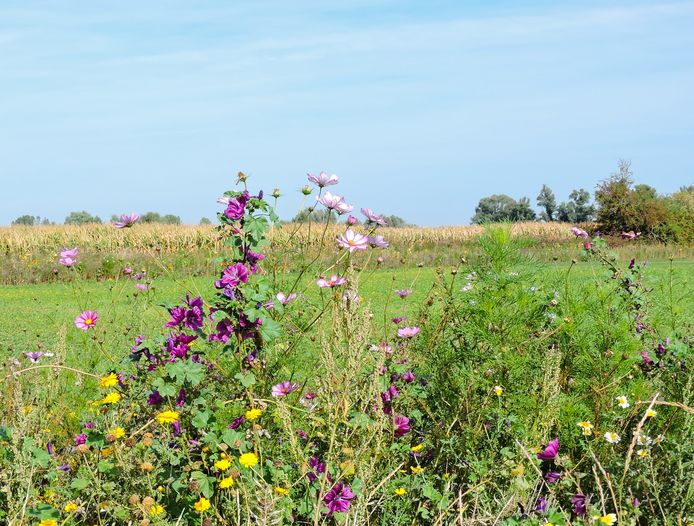 Gelderland gives 6 million for agriculture with an eye for nature.
Numerous green and agricultural organizations are going to collaborate in a new platform to stimulate 'nature-inclusive' agriculture in Gelderland. Provincial States want to release six million for the plan. The platform is an initiative of Nature and Environment Gelderland. Director Petra Souwerbren says that agriculture with an eye for nature is needed more than ever. "The quality of the landscape is deteriorating. There is space pressure. Biodiversity is under pressure. The wolf may be back, but the position of meadow birds and many insects is worrying. "
Ecosystem is changing
Not everyone sees an urgent problem in this. Souwerbren understands that there is a discussion about how 'bad' it is. "Of course an ecosystem is not the same forever. Cities are getting bigger. Farms are changing. But problems do arise if pest insects do not have natural enemies, for example look at the mortality under conifers on the Veluwe. "
"Farmers benefit from the plans"
She emphasizes that farmers also benefit from the plans. "The quality of the soil is currently very low. And if your soil is not good, your crops will not grow well. That is why it is also important for farmers. "The new platform will advise farmers, involve residents and develop projects to make farmers work more nature-inclusive. Farmers can start small, says Souwerbren. Even if it is just a nest box at the farm, shrubs in the yard and small patches of flower-filled field borders. "Every measure helps, if only a little bit."
Consumers have to pay
The big challenge for the platform is the affordability of the projects. Land with flowers, a farmer does not earn from that. The platform wants to look for alternative revenue models, whereby consumers will also have to pay more. "We are a bit spoiled in the Netherlands that we can buy a lot of food for little money." At the same time, the farmer also benefits from it, says Souwerbren. "If the organic matter in your soil improves, the yield of the cultivation will also improve."
Tonight the Gelderland state parties will vote late on the perspective note stating that there will be six million for this plan. None of the groups have indicated that they are against this plan.