Second wave? The coronavirus hasn't even had a breakdown yet.
The number of corona infections continues to increase worldwide. A second wave? Many scientists prefer to compare it to a smoldering forest fire. If the fire hose is stored somewhere, the fire will immediately flare up again.
Where's the fire?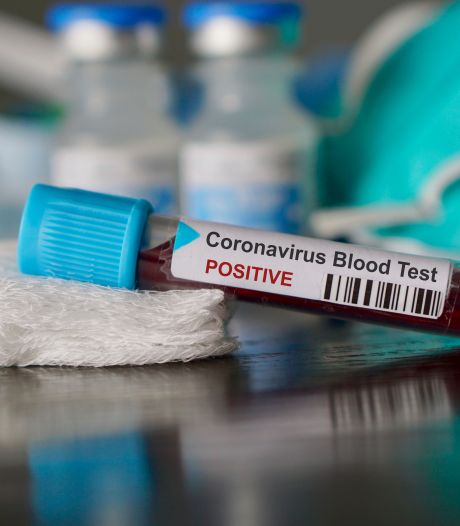 Where not, you can almost say. Yes, in the Netherlands, we currently have a good coronavirus underneath, with less than a hundred new patients a day. However, the number of infections continues to rise worldwide – although it should be noted that the number of people being tested has also increased. At the end of last week, the World Health Organization WHO reported 212,000 infections with a badly acclaimed daily record. The daily death toll continues to circle around 5000.
Thus, despite all the lockdowns, mouth masks, and attempts to quarantine patients, the virus is still spreading. The United States and Brazil, two countries that cannot control corona, have been causing the most new infections for weeks. The number of new patients is also increasing rapidly in India and Mexico. And in Iraq, and in South Africa. Then there are the countries that initially fought well against Covid-19, but now have to attack again after policy has eased. In Spain, two regions in Catalonia and Galicia have started a second lockdown as the number of infections increased. Israel is back in the rats after more than a thousand patients joined within 24 hours on Friday. And Serbia declared a state of emergency in the capital Belgrade, among other things, because the number of infections flared up again. Tourists from Serbia are now briefly banned from Greece. Surrounding Balkan countries such as Croatia are also concerned about the consequences of the Serbian revival for their tourism sector.
What does this say about the virus?
Covid-19 seems to have little interest in a summer sleep. You can discuss whether government measures to contain the virus are just the right ones, and whether the number of infections you prevent outweighs the economic damage or loss of social contact. But the new hot spots show that the virus is definitely not on its return. And that it can return anywhere if measures are relaxed again. In Serbia, a football match was played in a packed stadium, the parliamentary elections continued and Novak Djokovic was able to party in a capital nightclub with a number of other tennis players during a tennis tournament. Israel had to revert to allowing larger groups of people to gather (up to 250) and is now looking for new ways to control the virus without harming the economy. Countries with presidents who have never been very supportive of very strict measures, such as Brazil and the US, must watch as corona continues to make victims. In fact, how the number of new patients per day continues to rise. Group immunity – meaning that so many people have had the virus that automatically slows its spread – is still a long way off in those countries, too. And a vaccine is not yet in sight, although US President Donald Trump is hopeful that it will be there at the end of this year. Either way, December is still a long way off.
Can we speak of a second wave?
Many virologists do not consider this a correct term. For a start, a second wave is not an official scientific name. Often the stamp is placed on the Spanish flu from 1918: when the autumn wave was much more devastating than that in the spring. But the current corona virus? That has not yet had a slump worldwide. If you look at the daily number of infections since the beginning of this year, you will still see a fairly stable increase, again with the observation that the number of people tested has also increased. Be that as it may, we are still on the first wave on a global scale. So countries that need to get back on track, like Israel and Serbia, are not fighting a massive second wave. They slowed down the first wave with the first lockdown, and the same wave of viruses is now gaining momentum again, you might say. Some scientists prefer to compare the current situation with a smoldering forest fire. In some places the fire is still raging. In other places it seems to have been quenched until it regains oxygen and flares up again. If people start singing and shouting en masse in a full discotheque, if you allow foreign tourists to be controlled uncontrollably or colleagues from a slaughterhouse light each other, then you have new hot spots, but it is not that big second wave.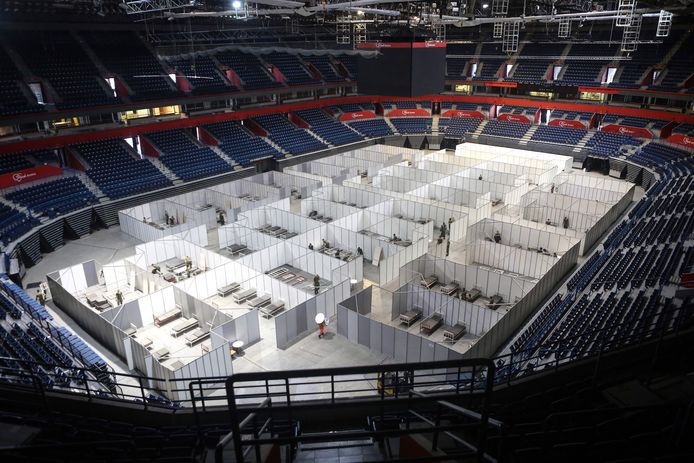 And yet, in the Netherlands and the rest of Western Europe, many experts fear in the fall for something that at least resembles such a second wave. It is possible that the virus will largely stay away this summer, for example because we are outside a lot, where the chance of infection is much smaller. But how will that be when the autumn comes again and we cozy up together by the heating? Maybe it will come after all, that second wave. Whatever name you give the animal: it is one that you would prefer to definitively show the door.