Important traffic artery in Nijmegen has narrowed further from four to two runways.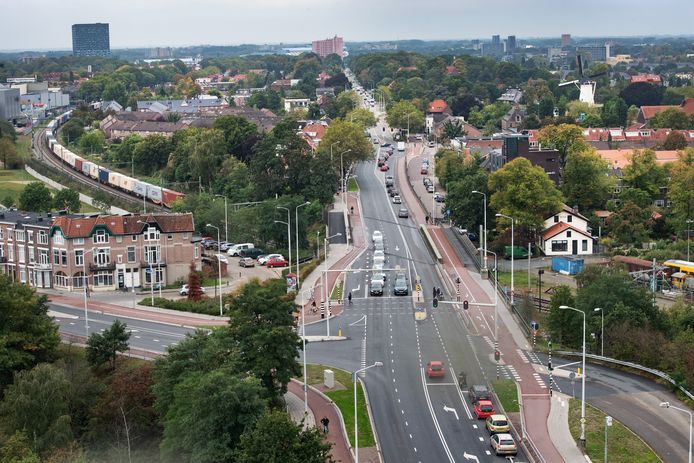 The Graafseweg is further narrowed. In the future, the section between the railway bridge and the crossing with the Wolfskuilseweg will also go from four to two carriageways. The Nijmegen city council decided that on Wednesday evening. The narrowing creates space for a bus lane inland, cycle paths on both sides of the road and a parallel lane on the Willemskwartier side. Work will start as soon as the renovation of the Waal Bridge is completed, probably next year.
After an earlier narrowing of the Graafseweg between Keizer Karelplein and the railway bridge, the approach between the bridge (crossing Rozenstraat) and Wolfkuilseweg was long discussed. Months ago, traffic alderman Harriët Tiemens proposed to reduce that trajectory from four to two jobs, but found no majority on the council. Coalition party SP put his heels in the sand. As expected, the majority came up on Wednesday evening with the plan to expand the Graafseweg on the relevant section into a two-lane road with room for a bus lane. The PvdA recently announced that it embraces that option. Because there is also support from coalition parties D66 and GroenLinks, the shovel can soon be grounded.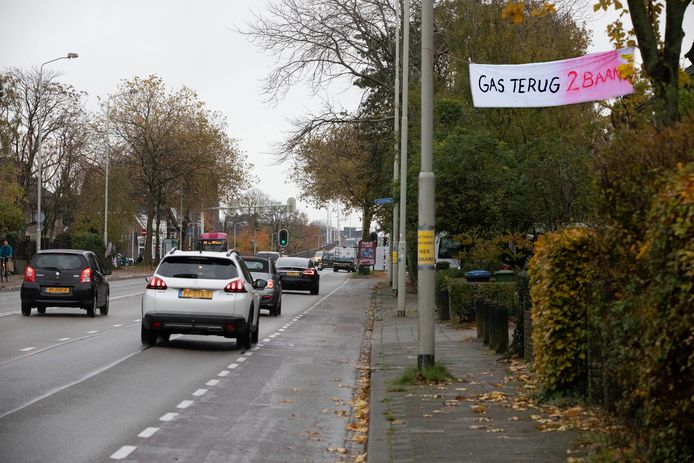 In recent months, the municipality had seven scenarios for the Graafseweg calculated. The bottom line: at worst, narrowing down would lose fifteen seconds of travel time. VVD councilor Maarten Bakker criticizes this calculation: "The city is growing, but the Graafseweg is narrowing. That road is filled with eyes and the city is locked. How will residents of Dukenburg still get to the center?"
According to Ammar Selman (PvdA), people who do not have to be in the center can detour via, for example, the S100. "This way the Graafseweg will remain accessible as Nijmegen grows. The city is not locked. There will be more space for public transport and cyclists on the Graafseweg. Moreover, the quality of life for local residents improves."
Incidentally, the entire Graafseweg is not thickened. The last section out of town – between Wolfskuilseweg and Neerbosscheweg – retains four lanes.