When she said that, I felt the cold again during my run for freedom.
I met Thea. She is 88 years old. She and I understood each other before we exchanged one word. Because we both went through a war. I saw her understanding in her eyes. She told about her terrible memories of the Battle of Arnheim. I saw exactly what I experienced in my head like a film. We shared the same feeling, the same pain.
When I met Thea, she was just interviewed in front of a television camera. I listened to her story and after a few minutes I knew enough. It was like sitting next to her naked. Without masks of happiness, satisfaction or beautiful clothes to mask how you feel inside. "Oh how fierce, but would you like to tell it again, but then shorter," the interviewer told Grandma Thea. I looked at the interviewer with a crooked face. This can't be shorter? The events cannot be summarized as a clickbait title. "How was Thea then?" The interviewer asked her again. Grandma said: "We had to flee and we were always outside. The food ran out and we were hungry. It was cold, we had not brought any extra clothes with us." When she said that, I felt the cold again during my run for freedom. "We were with many children and there were no toys. When we returned all my toys were gone. Everything was taken away. I did not see my house when I returned".
Now I am here, Arnheim celebrates freedom. Celebrates the freedom where my parents miss it. Freedom for grandma Thea and me means that people in an unsafe situation can go somewhere else where it is safe. Real freedom would mean seeing the last bullet shot on this earth. Even if I had to catch it with my own body, as long as it was the very last one.
Sneaky date: "Hallo-goodafternoon-youspeakwithHans"
I was on the bus in Arnheim. There were three Syrian girls in the back. One of them came to me in panic and asked if I came from Syria. "We have a problem," she said in Arabic. They had gone from Zutphen to Arnheim without their parents knowing. One of the girls had a date with a Syrian boy. I could see that, because she was a walking makeup box. The girl had two girlfriends with her for safety. That reminded me of Syria when I had a girlfriend there. She always had her brother with her as a kind of police officer. He had one task: to keep an eye on Anwar. I kept him a friend with sweets.
The girl on the bus panicked because her father had called. He suspected she wasn't in school. "Do you want to pretend to be my teacher and say we are going to Arnheim with the whole class?" She asked. I saw her tears, she looked at me very sadly. She gave her phone. Infelt sorry for her, because Syrian fathers can be strict. "Can your father speak Dutch well," I asked. "No," she said. That was an advantage for me, otherwise he would hear that I am not a teacher with my poor Dutch. I decided to talk quickly and hard so that her father would barely understand anything about it." "Hallo-goodafternoon-Agus talks", I rattled.
"Blablablablabla-triptoArnheim". I said words that I did not understand myself, but I made sure that the last word was right and did it overly confidently. The father stammered that he was also a worried father. He took a sigh of relief.
Then the stern Syrian side came up in me. "Please don't go out into the street with so much makeup next time." They nodded well. "Have fun, ladies." They got off the bus laughing.
An old and fat Anwar on the couch? No thanks!!!
Before the Syrian man marries, he does his best to look as attractive as possible. He sports and pays a lot of attention to his appearance. Once he is married, he has achieved his goal, then you see the men grow in size. A married man with a belly is a happy man. At least in Syria. It is a symbol of a good marriage because your wife apparently takes good care of you. The married man works and his wife is at home and takes care of the household. After work, he spends time with his wife, then there is no time to exercise. The man works, eats and reproduces. His belly represents his happiness. If the man does not have a belly, Syrians will find him thin. Then he is probably unhappy in his marriage. We then say that he has a bad relationship with the "home affairs minister," or his wife.
"She nags more than she breathes," Syrians then say. At that moment the mother asks her skinny son: 'Do you want me to find a second wife for you? What can you be happy with? " I have a Dutch friend, he is 60 years old and is as muscular as Popeye. I asked him why he went to the gym. "I have to stay fit, healthy and attractive for myself and my partner," he replied. In Syria, the man would say, "I don't have to exercise anymore, I already have a wife!" The elderly in Syria spend a lot of time at home and take care of their small children. A sporting grandfather would look very strange in Syria. A big belly is prestige in Syria. Now that I am here, I mainly see a life with little activity in that big belly. An old fat Anwar on the couch, his wife brings him food. No thanks, I'll go to the gym. Take out a lifelong subscription.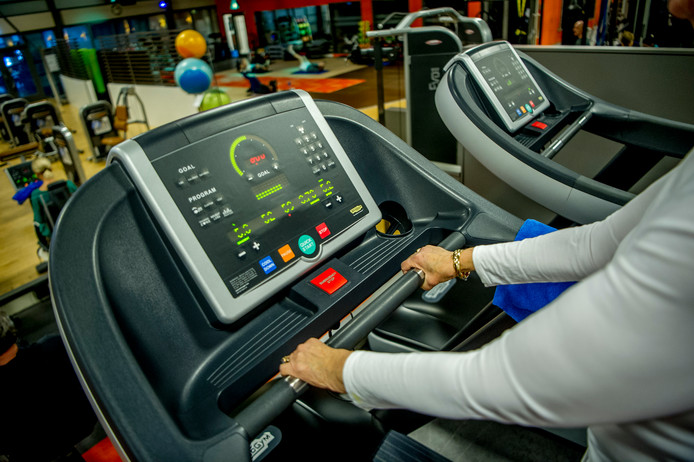 Proud on stage, with ups and downs
There are 35,000 students at the Hogeschool Arnhem Nijmegen. With two others, I was nominated as a student of the year. A huge honor. During the award ceremony this week, my mother, who lives in Syria, wanted me to call her when I was on stage. She wanted to thank the teachers and the school. I had to repeat the phrase 'thank you for you' for an hour so that she could pronounce it well. And it still didn't work.
The prize went to one of the girls. I was very happy for her. When I got home, I called my mother to tell her about the evening and that almost all of my teachers were there to support me. She was neat and ready to speak her only Dutch sentence she knows. ,, Mama doesn't have to, because I don't have the first prize. But I had a nice evening and I am proud. "My mother cried." Forgive me Anwar that I was not with you at that time. Forgive me that I am not with you. I hope you know it is not otherwise, I am proud of you because you have come so far. You are the best student in my eyes and I am very proud of you my son."
I also wanted to cry, but since I have been in the Netherlands, I have never done that in the 'presence' of my parents, because they have enough misery on their mind. I am also proud. I have felt the past few years because my future looked so different from what I expected. I would go to work as a recently graduated lawyer in Aleppo. In the Netherlands I started all over again four years ago. With a job in the supermarket and an education, as if I hadn't done it all before. I felt proud on stage, on all peaks and troughs. But I am most happy with the satisfaction of my parents. That does not take a moment, but all my life.