A spray leopard triplet was born in Ouwehands Zoo (Rhenen, province of Gelderland). That happened on Thursday, February 28, the Rhenense zoo announced the news today. In addition to three young spray leopards, Ouwehands has also an orangutan young.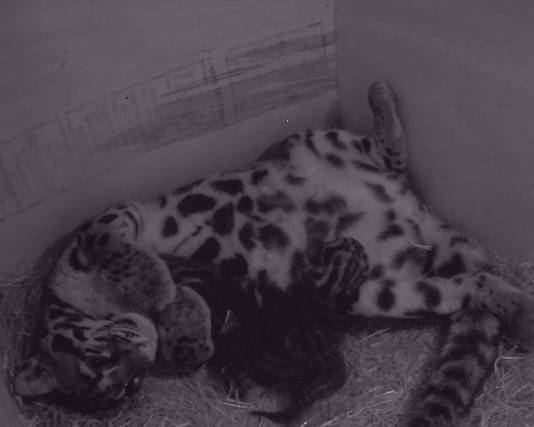 The spray leopard mother and triplets are doing well and are staying in a quiet place behind the scenes in one of the indoor areas for the time being. Because this is the first litter of this spray armored woman, it remains exciting how she takes care of her young without experience. The caretakers keep a close eye on everything via cameras. Three adult spray leopards, two women and one man are staying in Ouwehands Zoo. The two women were born in an English zoo in 2015 and moved to Ouwehands Zoo in the same year. In 2017 they were joined by the male. The first pairings were observed in November and December 2018. The spray panther is on the IUCN Red List in the "vulnerable" category. The spray leopard occurs in the forests of Southeast Asia, but it is also seen in grasslands and even the Himalayas.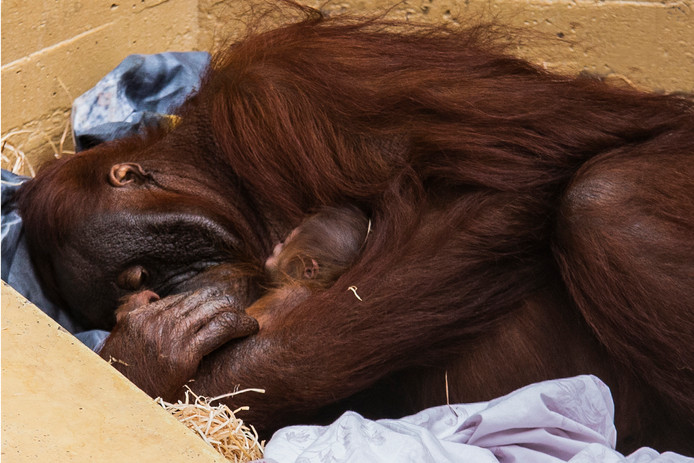 Tjintha gave birth to a youngster after a gestation period of more than 8 months last Sunday. Mother and young are doing great. At the moment, Tjintha and her young are staying in an indoor area, separated from the rest of the group. The other orangutans are very curious and try to catch a glimpse of the brand new young. Eight orangutans are staying in Ouwehands Zoo. Bako is the man of the group, he is also the father of the young. The group also consists of two adult women, one adult man and two youngsters.