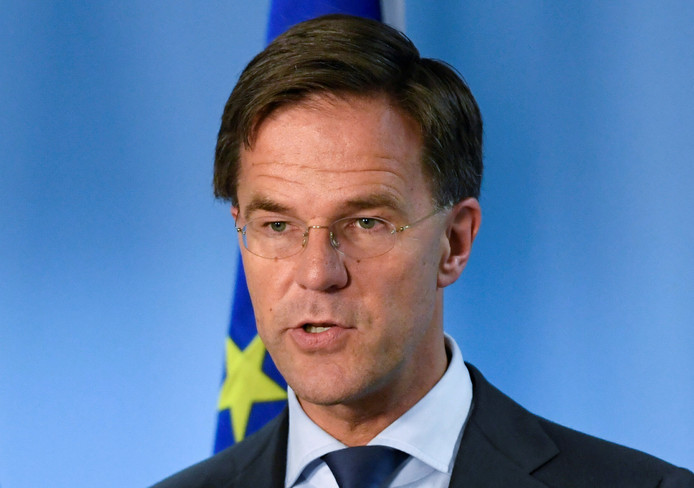 Chistian Democrats & Democrats 1966: "When Rutte leaves, the cabinet falls"
Government parties Christian Democrats and Democrats 1966 want new elections when VVD Prime Minister Mark Rutte leaves next year mid-term to Brussels for a European top function. That means high-ranking sources in the coalition. As far as the two largest government partners of Rutte are concerned, a mid-term departure would not be without consequences. Then the cabinet falls, they warn. "Theoretically, new elections are not necessary. But it would be undesirable to do such a major intervention in the cabinet without elections", says a high ranking D66 member. A high-ranking CDA member of the coalition is certainly: "If Rutte goes to Brussels, there will certainly be elections. This is what Rutte also realizes, so he will think three times. But the pressure from 27 countries can be so great that there is no other option."
About he future of Rutte has been speculations for months. After the European elections of next spring, the post of President of the European Commission will be vacant. It is now being filled by Luxembourger Jean-Claude Juncker. Rutte is also tipped to succeed Donald Tusk as President of the European Union at the end of next year.
Longest-serving government leader
That Rutte's name always pops up is because he is one of the longest-serving government leaders in the EU. Moreover, he has a lot of experience in closing complex coalitions. Something that the union, which is sometimes divided to the bone, desperately needs. Rutte himself has said on several occasions that there is no question of traveling to Brussels for a top job. ,,I am finishing this period and see if I am available again for a new period", said Rutte last spring. There is a struggle between the European Parliament and the EU heads of government on the follow-up of Juncker. The parliament thinks that one of the so-called 'Spitzenkandidaten' (list leaders in the European elections) should get this position. The government leaders themselves want to keep a finger on the composition of the daily management of the union in Brussels.