Tonight meteor shower and weather conditions seem favorable.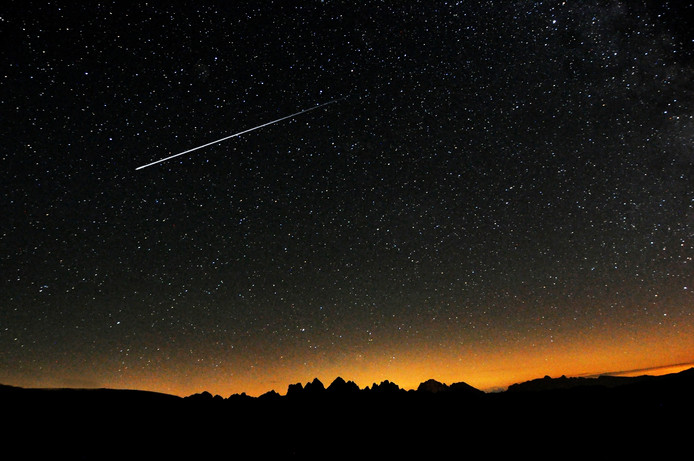 An abundance of shooting stars is expected tonight. Like every year in April, our Earth crosses the orbit of the Lyrids and that every time results in a meteor shower. It also looks like the weather conditions seem favorable.
Best moment
Coming night is the best time to see the meteor shower and it looks like the weather is favorable to us. According to the KMI, after all, it is a quiet and gentle night with wide clearings. Only against the morning can clouds pour in from France. The moon will not be a burden, says meteor expert Bill Cooke of NASA. "She will have gone against the meteor shower coming under steam after midnight.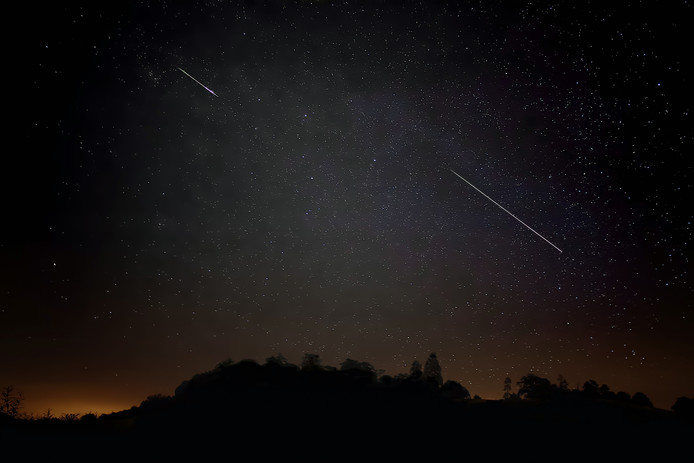 The average Lyrids shower counts 15 to 20 meteors per hour and this time, according to Cooke, about 18 per hour are expected: that's about one per 3 minutes. Some years – about once every 30 years – are even as high as 100 per hour, but it is difficult to predict when exactly such an 'explosion' occurs. The latest dates from 1980.
Good news
The good news: you do not need any special equipment to see the shooting stars. Just looking up and having patience is sufficient. The radiant – the point where the meteors seem to come – will appear in the early evening above the northeastern horizon and later on high in the sky, in the constellation Lyre. That lies northeast of Vega, one of the brightest stars that can be seen in the sky during this period of the year. It is better not to look directly at the radiant, because you can then miss the meteors with the longest tails. The brightness of the 'falling stars' will be average, not as clear as the famous Perseids in August. But the Lyrids are known for their reliability: there are always bright and impressively fast glowing stripes visible in the night sky. The Lyrids are also one of the oldest meteor showers we know. Observations go back to 687 BC. Chinese astronomers described it as a "rain" of meteors.