No trains or planes…
At 10:31 GMT the Dutch Railways (NS) have decided to stop all train traffic in connection with the heavy storm of today. At Schiphol Airport, all flights have been temporarily canceled due to the dangerously strong wind.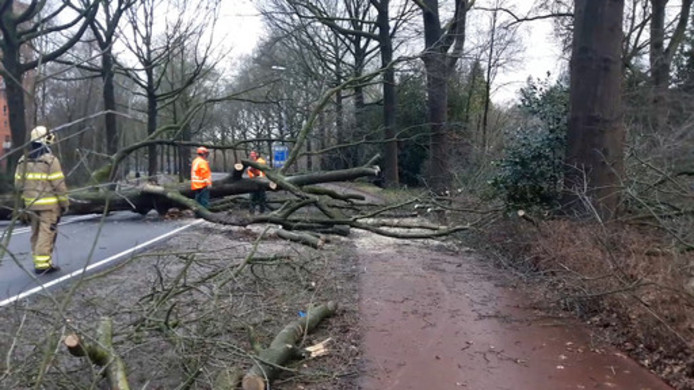 At the moment, with a whole day still to go, there is already a damage of € 10m  / £ 8.91m / CA$ 15.172m, according the reports of insurance companies. This is worse than during the gale of 2 weeks ago, when over the whole day the damage was €10m. Insurers now recommend that people comply with the code red advice issued by KNMI for large parts of the country. "Beware, that warning is not there for nothing." "In spite of everything, you are still on the road, but you are assured, according to the trade association.The spokesman points out that it is difficult to estimate what importance everyone has to go out on the road anyway. "For example, a nurse who works in the intensive care unit can simply go to work." "The supply of important foodstuffs will probably continue.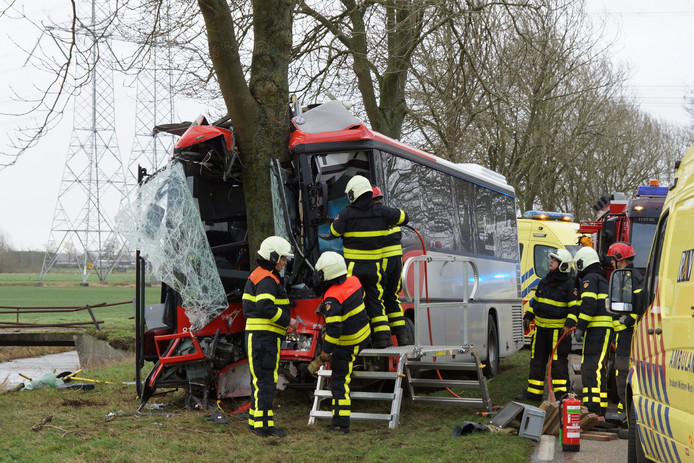 A school bus was blown over from the highway: 15 children to hospital for a check, driver severely wounded. Legion of ambulance personnel and firefighters work on the heavily damaged car.