Farmers get naked to emphasize the origin of our food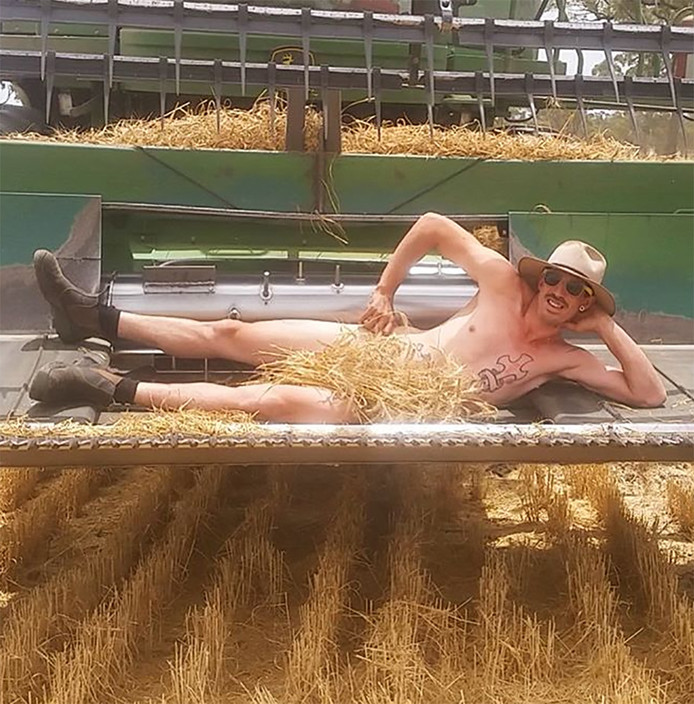 What started as a joke on Instagram in May 2017 is more than seven months later an outright social media hit: farmers who neatly photograph naked during their work or break. It is an initiative of the Australian farmer Ben Brooksby (24) who wants to make clear to the world where the food really comes from: from hard working men and women from the countryside.
After Brooksby had put his first photos on Instagram, a good friend followed, after which the proverbial ball started to roll. In the meantime, hundreds of farmers have shared nude shots with the hashtag #thenakedfarmer. Brooksby's account collected almost 30,000 followers in a short time and a website was also created with information about his initiative and the possibility to order a 2018 calendar with bare farmers and peasant women. The proceeds will go to The Flying Doctors: an organization that allows medical assistance by plane in remote areas.
There are, however, rules for those who want to put photos on Instagram. Thus, by machines, environment, crops or animals, it must be clear that they are farmers. Furthermore, breasts and genitals should always be covered with hands or something else, such as a bunch of straw. The photos on Instagram are therefore not offensive. Dutch farmers and peasant women have, as far as is known, not yet issued snaps.
Instagram: the.naked.farmer