High tide gives some spectacular views on the city and the surrounding nature: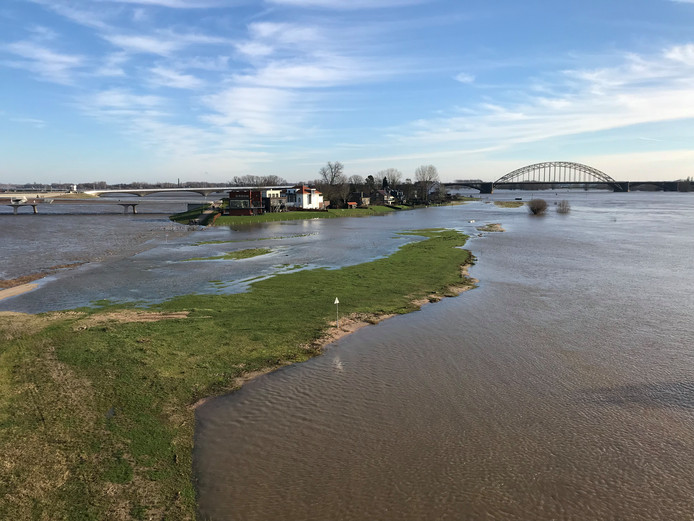 In Nimwegen we are currently faced with high water. Whoever is afraid to get wet feet we can reassure: it does not get that far. This is all going to happen in the coming days.
How bad is it?
The denominations (large wooden 'gate' at the quay of the river Waal)  in Nimwegen have been closed for the first time in years. De quay will be closed to traffic in the evening of 8 January, also for regional buses
we read on the website of the Gelderlander. Is there a threat or not and how bad is it?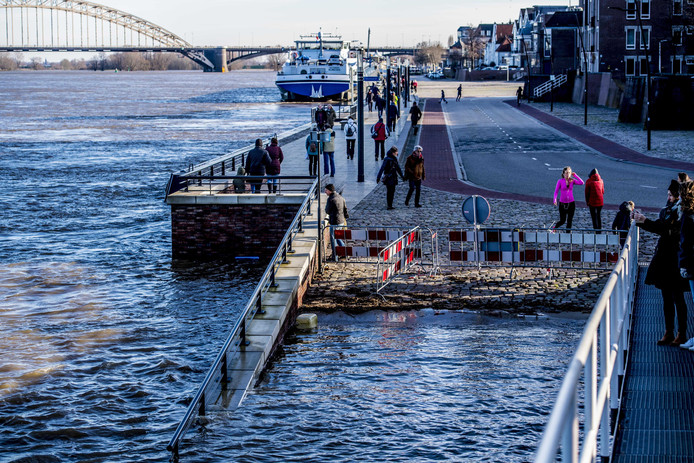 Highlight on Wednesday
Christol Hollema of Rijkswaterstaat explains how it is. "We expect the water to rise up to and including Wednesday morning. It is estimated that the highest point will be 14.70 meters at Lobith, the place where the Rhine enters the Netherlands. During the year, the water level in the Waal changes between 7 and 14 meters.
At this moment the stand is high, but there will be no flooding in Nimwegen."
The level will drop from Wednesday
The water level in the river Waal is expected to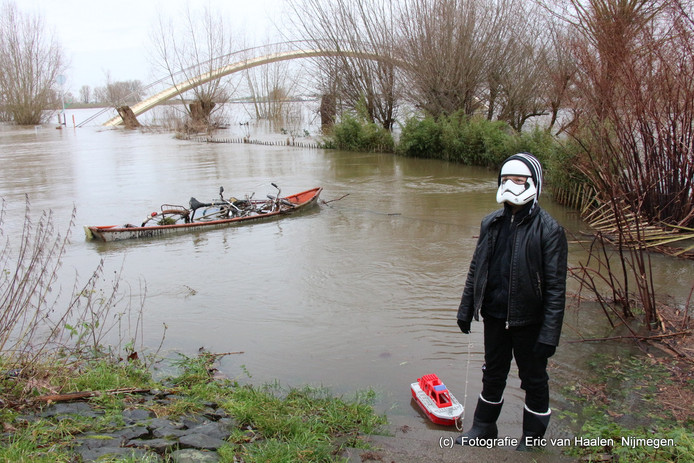 fall again from Wednesday. In short: we do not get wet feet in Nimwegen this time. The quay of the river Waal in Nimwegen will be closed between from Monday at 6 pm for all traffic, including buses. The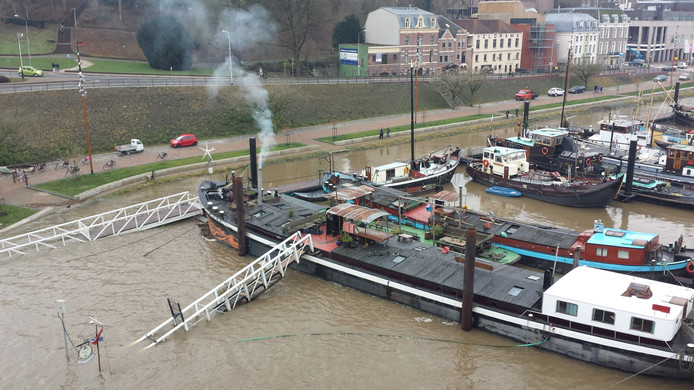 expectation is that Tuesday morning the quay of the river Waal will be flooded. The highest water level is expected on the night from Tuesday to Wednesday. Buses are diverted during the closure. More information about this is provided by the bus company Breng,
according to the municipality of Nijmegen. The water level in the Rhine, Waal, and IJssel is currently stable, but is expected to increase sharply in the weekend. On Monday a new highlight is expected,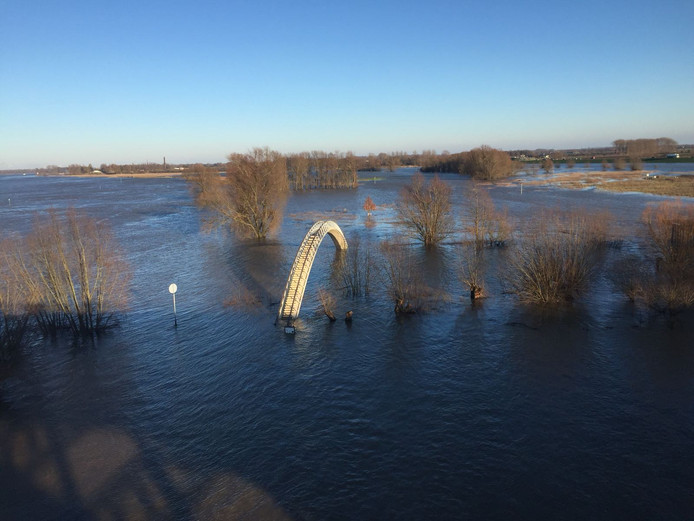 from 16 meters above NAP at Lobith. Currently, the water level there is 'only' 14 meters 85. The increase in water level is mainly due to the enormous rainfall in large parts of Germany. In the lower catchment area of the Rhine and dilapidated rivers, 40 to 80 liters per square meter will fall in two days. That is the amount that normally falls in a whole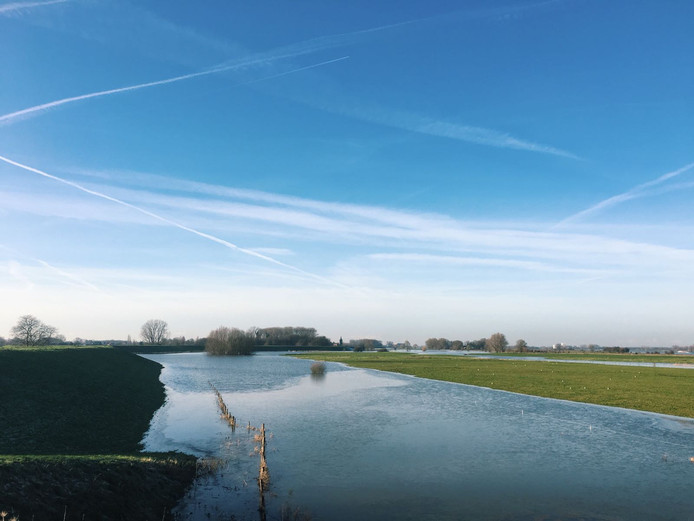 month. Also because the soil here and there is completely saturated, the water will flow into the rivers faster than normal. In addition, there is more than half a meter of snow in the Middle Mountains that will melt quickly as a result of the rain and high temperatures. The expected water height of 16 meters is still 64 centimeters less than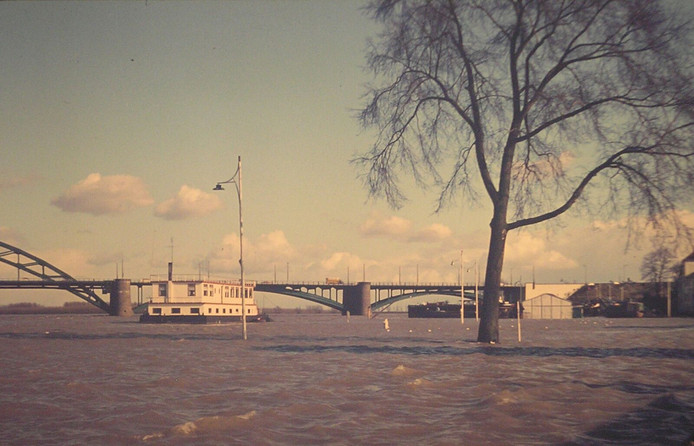 in 1995. On the picture below you can see how immense the flood is: at the utmost left side is the bridge over the Waal. All the land right is flooded; complete polders have disappeared.