New ferry grounded too
New ferry between Velden and Grubbenvorst (river Meuse): the new ferry is 21 meters long and can accommodate 12 cars. There is a separate strip for cyclists. The maximum load capacity is 50 tons. The maximum vehicle weight is 25 tons. On he picture above you can see the new ferry on the left and the old ferry on the right. This picture is taken 1 week ago. Now the old ferry is not there anymore, and the new one is out of service.
High tide & deer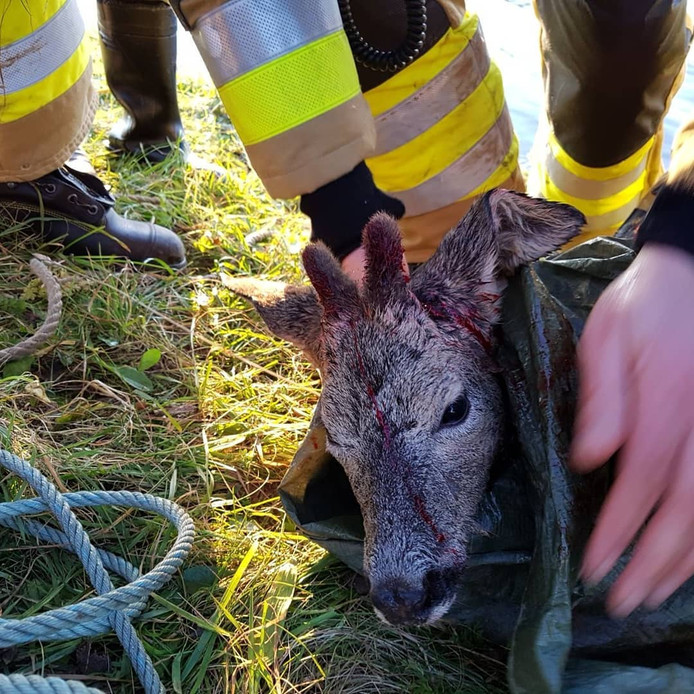 The high tide brought a young deer in trouble on Sunday afternoon in Ubbergen. The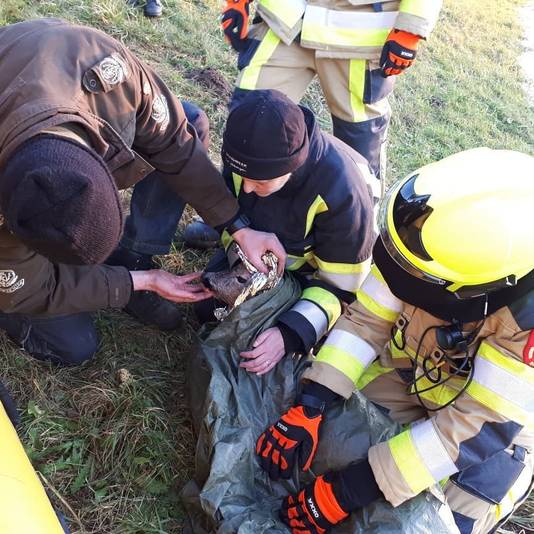 animal got stuck between the bushes, while the water ran into the polder. The fire brigade eventually managed to save the creature.The volunteer fire brigade has sailed to the deer with a boat to get it out of the bushes. The animal was probably already there for two hours. The deer was a bit battered after the rescue operation, but got well eventually. After the liberation, the firefighters wrapped the deer in an iso sign to warm up. They did so on the advice of the rushed gamekeeper. The latter has taken the animal and set it out in a dry forest.
Hello beaver! As the water level rises 3cm per hour (0,72m per day) lots of animals are in problems. But species you normally hardly see  are now visible: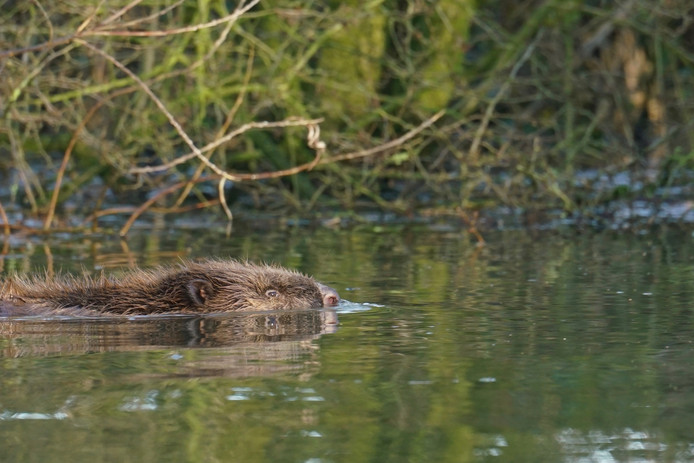 Also horses and cows have to be transported to safe heavens like higher parts of polders.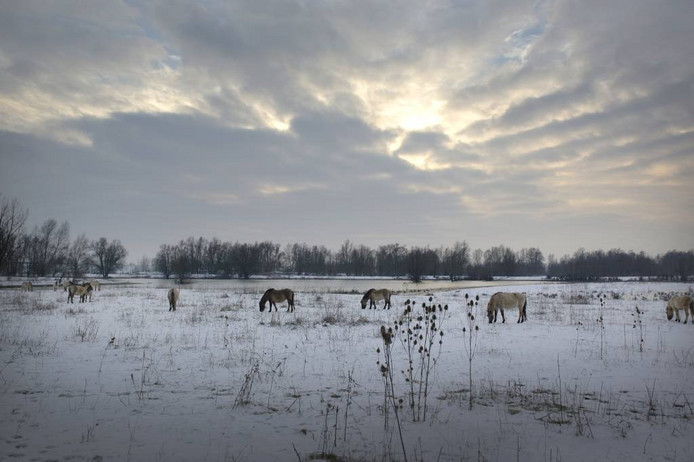 Tide too high for ferries
As the water level still rises, it is impossible too get your car on and off the ferry. Therefore several ferry services throughout the country are suspended.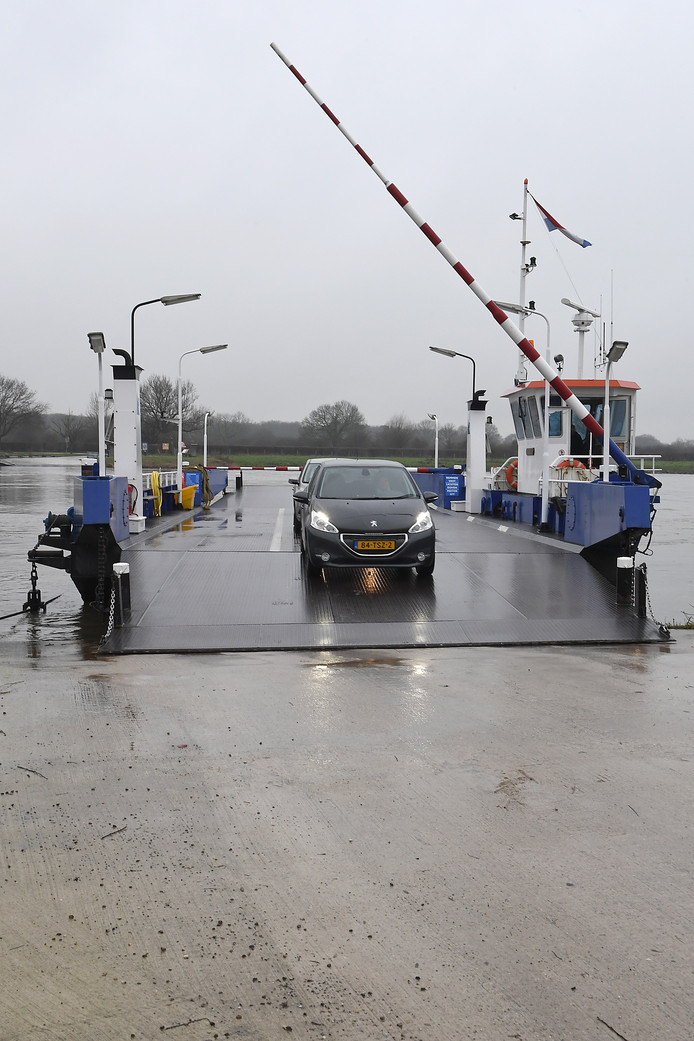 High tide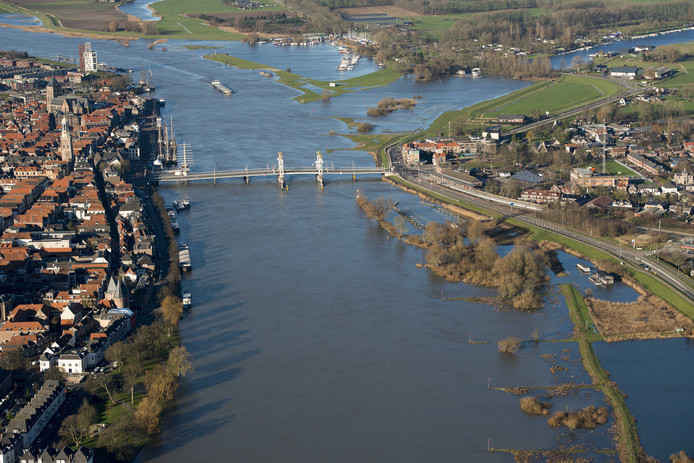 While the sandbags are piled up in German cities, Dutch water experts keep their heads cool. "We can handle these high water levels," says the head of flood threat of Rijks-waterstaat and the water boards.
Code yellow is in effect. Not for imminent heavy weather, but because of the risk of flooding in the Netherlands. "This situation occurs once every five years," says Harold van Waveren, chairman of the National Coordination Commission on the overflow threat of Rijkswaterstaat and the water boards. Van Waveren and his team keep an eye on the water levels from Lelystad.
Code yellow. Do we have to worry?
,,No, we have it under control. The Rhine continues to rise considerably tomorrow and Tuesday. The flood water is coming our way from Germany. There has been a lot of precipitation lately, just like in Switzerland. In Germany, the situation is much more extreme than here." "In the Netherlands we expect the peak on Tuesday, towards the beginning of the evening. Then 7,500 cubic meters of water per second will flow into our country, the water level will rise to about 14.65 meters NAP. If the water levels exceed 13 meters NAP, code is yellow. Then it is necessary to take measures. Only at 15 meters NAP code turns orange. "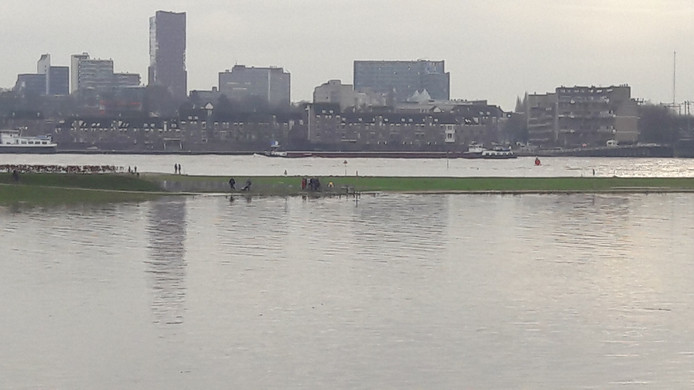 What measures are being taken?
"In the context of "Space for the River", many projects have been completed over the past five years. Look at the secondary channel near Nimwegen, which is now flowing for the first time. We are really reaping the benefits of widening the rivers right now. The water therefore does not rise too hard. In principle, we can use twice as much water in the Netherlands as we do now: the real test case has yet to come. It is not going to be that bad this week."
Where are the problems the biggest?
"In the Netherlands it is not that bad, apart from some quays that run over here and there. Farmers must remove their cattle from the floodplains. The consequences for shipping are much more severe. There are substantial obstacles to the ships on the German Rhine. Dutch skippers also suffer from this. Transport by water is a major blow." "But the high water also causes beautiful things. This is how we see beavers that are coming up. They are looking for a dry place, because their castles are under water. Research shows that biodiversity has increased considerably thanks to Room for the River. This is a sign of that. I am very happy about that. "