New Years eve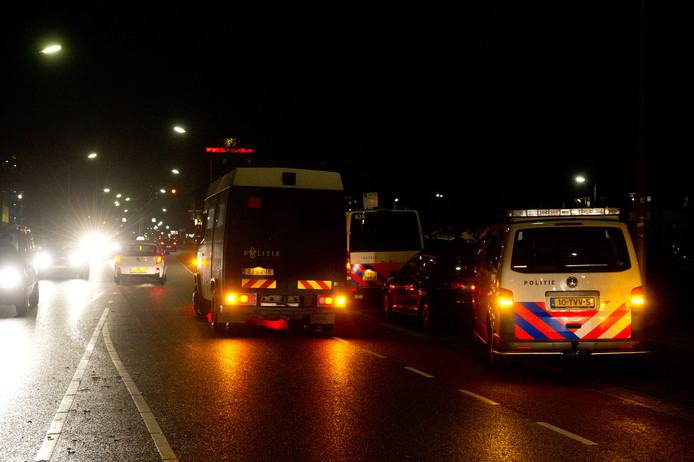 The turn of the year demands far too much from police and emergency services, says police chief Lute Nieuwerth of Gelderland-South (Nimwegen, Tiel and surroundings). Even worse, he thinks, that not only the rescue forces, but also the public, are in danger on the streets. "All kinds of drunken people, whom I would not even trust a lighter, throw with heavy explosives. Absurd. Why is it not forbidden?", he asks. The transition from 2017 to 2018 was apparently quiet in the distribution area of the Gelderlander newspaper. Larger incidents were limited to a few hefty fires: a primary school in Meteren and a large storage shed in Boxmeer were destroyed. A house fire demanded a death in Buren. But many smaller reports of fires, brawls, neighbor quarrels and fireworks nuisance caused the emergency services to do a lot of work. "There is no quiet new year," says Nieuwerth.
Biblebelt
For East Netherlands, the district of Gelderland-South once again appeared to be most uneasy this year. More than 250 police officers were here: more than ten times as much as normal. Especially the Biblebelt is considered 'war zone'. The police were again the busiest in villages like Beesd, Dodewaard and Waardenburg. In Tiel the ME had to protect the fire brigade. In Waardenburg, hard work was taken at 3 o'clock to call up youngsters throwing fireworks. Possibly the number of incidents on the biblebelt remained limited because Old Year's Eve was on a Sunday.  The mentality in an area such as the Waarden really has to change, says Nieuwerth. "The fireworks being thrown are getting heavier. Not only are the inconvenience and damage enormous. It is too dangerous."
The Netherlands in general: over the whole country there were less incidents between agressors and rescue workers: where in 2016/2017 still 50 rescue workers severely were attacked, it was over 2017/2018 only 9. The reason is a change in the law: any attempt to attack members of the fire brigade, police forces, or ambulance personnel will be charged at court as an attempt for murder. However, the material damage was immense: in only the city of Utrecht 20 private cars were set on fire. And a 53 year old man was killed when a heavy -illegal- firework exploded too early: the man was killed on the spot, he was known for his love for this kind of firework. But it happened on the middle of the day on a busy point. Children had to be transported to hospital, and a center for mental help was set up for the people who saw the incident.