Politicians are messing about money for parties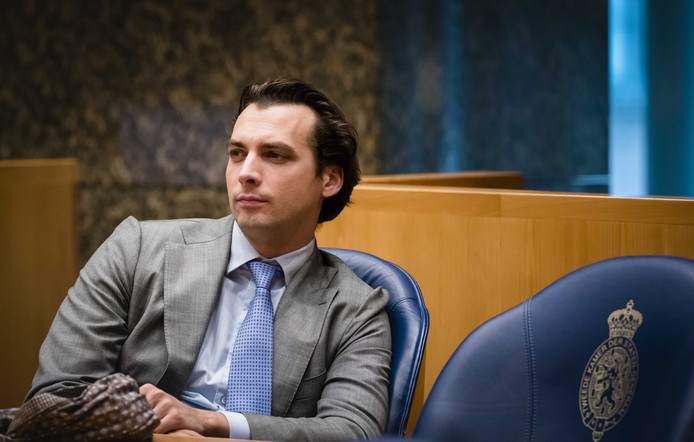 In a The Hague café a quarrel has recently arisen between various political parties. They are at odds with each other about the financing of parties. The parties were gathered on the top floor of the café Millers in The Hague in order to be updated about new rules that come up about how parties get money, both through government subsidies and through private donations. What started two weeks ago as a leisurely gathering with party presidents and other delegates eventually degenerated into tirades, sneezing remarks and reproaches. Especially Thierry Baudet of Forum for Democracy demanded a leading role, as well as Selçuk Öztürk from the Turkish party Denk. Baudet was, according to several people present, loudly angry at the fact that a committee set up by the Cabinet wants lower donations to be made public more quickly. Now donors can remain anonymous if they give less than 4,500 euros. ,,You can just eat out with a couple of men!" Baudet exclaimed according to the witnesses. He just wants plenty of room for anonymous givers.
Threshold up
Baudet maintains his remarks when asked: "Just go and eat with your 20-man campaign team." "He wants the threshold to go up: donations up to 500,000 euros would have to be transferred completely anonymously. Baudet: ,,I understand that people who have some money and support a party do not want that in the newspaper." Privacy is about transparency, he confirms. ,, Joh, these are just cartel-protective measures, because the Dutch do not dare to indicate that they support new parties."
Subsidy
The Party for Freedom (PVV) has long felt that donations should for the most part be anonymous. Yet no one had shown up on behalf of the party. Nonetheless, leader Geert Wilders will be happy: according to those present, the committee will propose that parties only receive subsidies from the government on the basis of their number of seats. Now a party must also have at least a thousand members, but the PVV does not meet that criterion because Wilders is the only member. As a result of the amendment, the PVV, as the second largest party in parliament, can expect to receive about two million euros in subsidies every year. The Turkish "Denk"'s party chairman and Member of Parliament Öztürk ignited that feeling. ,,Geertje is being mated again! ", he exclaimed. Öztürk says in a reaction that it is better if parties are under the control of members if they receive a lot of community money. He confirms that he has also argued this in the café in The Hague. ,,I said yes. The point is that there are checks and balances when parties get money. That is more in balance if a party has members."
Commission-Veling
At the meeting in the upper room in The Hague, besides Baudet and Öztürk, among others, the presidents Christianne van der Wal (Frredom & Democracy – VVD), Ruth Peetoom (Christian Democrats – CDA) and Letty Demmers (Democrats 1966 – D66) were present, as well as the director of the PvdA party bureau and the treasurer of the Socialist Party (SP). In addition, the chairman of the committee, former Christian Union (CU) leader Kars Veling, was of the party to share the main lines of his conclusions. The committee is expected to report officially before 31 December. According to various attendees, the Veling commission will also propose Minister of the Interior Kajsa Ollongren to legally prohibit foreign funding of parties. This measure is a line through the PVV's bill, because that party receives several tens of thousands of euros annually from the American David Horowitz Freedom Center.