First snow of the season has fallen, slippery on the road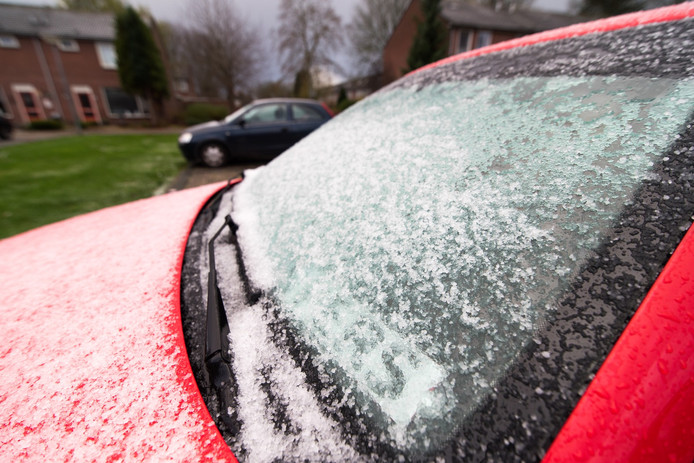 At 03.00AM the first snowflakes of this autumn have fallen. For example, wet snow was reported in, among others, the counties Friesland, Utrecht, Drenthe and South-Limbourg. In the northern half of the country it can be locally slippery today due to short fierce hailstorms. According to the ANWB (Road control service), several accidents have already happened on the Dutch motorways. On the A6 between Almere and Lelystad, the A7 Wieringerwerf in the direction of Medemblik and on the A28 Ermelo in the direction of Elspeet, traffic is hindered by accidents.
Rijkswaterstaat (Governamental surveillance of all infra-structure) warns to take account of local slipperiness. "Adjust your driving style to the conditions on the road." The KNMI (Governamental weather information service) also warned about this last night and therefore issued code yellow, which has since been withdrawn. According to Weerplaza (website for weather information), a bit of wet snow belongs to the last days of November. That is because of the cold air. Also a degree of frost in the night is not uncommon. During the daytime it will be 5 or 6 degrees in the course of next week and in the night the mercury will soon be around zero again.