'Air hostesses Ryanair punished if they do not sell enough scratch cards on board'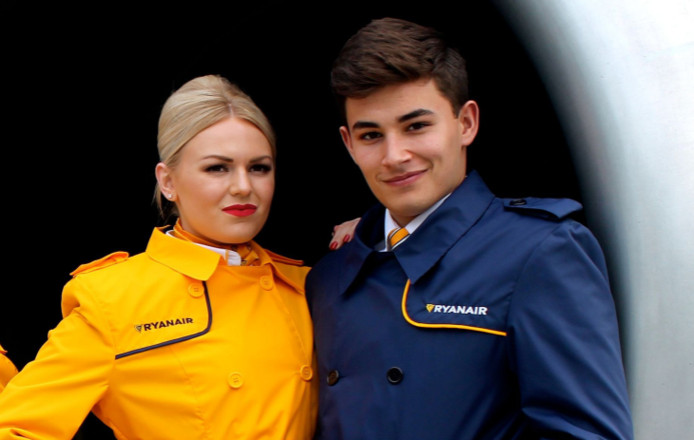 Ryanair threatens to take measures against staff that sells too little scratch cards and perfume on board their aircraft. That writes the British newspaper The Guardian. Employees who achieve too low turnover run the risk of losing their fixed working hours.
The Irish low-cost airline previously denied that it put pressure on its staff to achieve high sales figures after it leaked that employees would receive bonuses for high sales figures. Letters in the hands of the British newspaper now show that Ryanair warns the staff about 'serious consequences' if the crew does not make enough money. The company sees this as proof that the employee 'does not really do his job' and that he or she 'underperforms'.
Ten articles are mentioned in the letters, of which too few are sold. These include drinks, sweets, cosmetics and scratch cards.
Substitute
Crew members were also told that their sales figures are being monitored closely and that further action is taken if no improvement is noticeable. If the company believes that turnover is too low, there is a risk of losing its fixed working hours and being used more frequently as a substitute. In 2015, Ryanair agreed to a new salary and scheduling deal with temporary workers, with the staff working five days each and having three days off.
Members of a facebook group for Ryanair staff called the company's board "a group of bullies". They fear coming redundancies.
1.6 billion euros
The sale of food, drinks, perfume and other items such as scratch cards is an important part of Ryanair's income and generated 1.5 billion pounds (approximately 1.6 billion euros) of additional income last year. That is 27 percent of the airline's total income, but that should go up to 30 percent.