Autumn starts delicious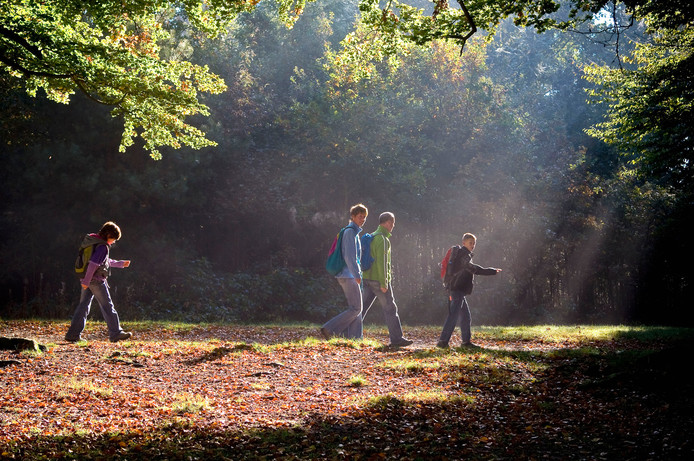 Friday starts the astronomical autumn, but it is accompanied by lovely temperatures and a lot of sunshine. So keep that umbrella in the closet! A high-pressure area spreads over the Netherlands from tomorrow. From the southwest, the clouds break more and in the south the temperature can reach 20 degrees. It stays dry and there is little wind. The autumn is therefore not expected to be wet. Friday at 22.02, the sun is perpendicular to the equator and its "equally long" day and night: the beginning of the astronomical autumn. The sun is probably a bit hesitant on Friday, and in the west it's even a bit of a fall in the afternoon, but on weekends the sun breaks well and it seems like a bit of 'after summer'. Temperatures range from 18 to 19 degrees north to 21 degrees in the south. ,, Very pleasant so. And there is also little wind, ideal for a beautiful walk in nature, "said meteorologist Michiel Severin.
Even after the weekend fine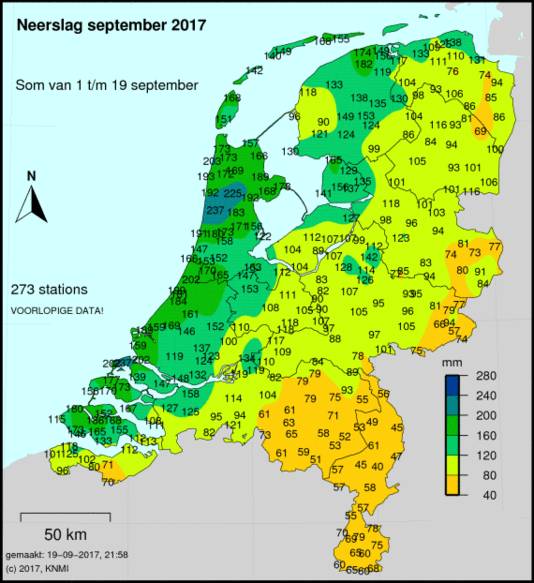 Rainfall in millimeters; from September 1 till 19.
After the weekend, it keeps calm. The wind is heading for an eastern direction and the chance of precipitation remains small. Occasionally cloudy fields cross over, but there is plenty of room for the sun. The maximum temperature fluctuates around 20 degrees. With the dry and calm weather there is an end to a very wet period. Especially in the west and north, the first twenty days of September were very wet. Local fell in North Holland over 200 millimeters. Also Friesland, South Holland and Zeeland were particularly wet, with 100 to 150 millimeters. In the north of Limbourg, the lowest precipitation has fallen so far. Normally in the Netherlands in the month of September from east to west 60 to 100 millimeters.