Official kickoff commuter Arnheim – Düsseldorf, despite problems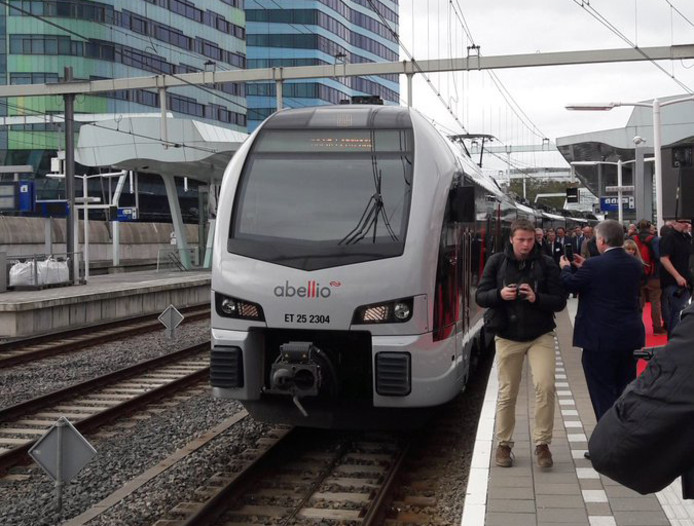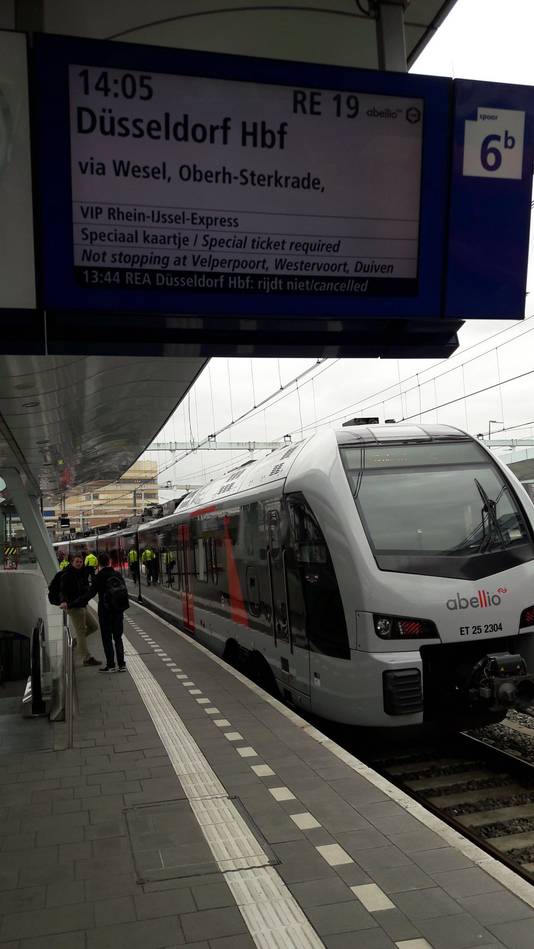 The new rail link between Arnhem and Düsseldorf has been opened Thursday afternoon officially. Despite problems with the new trains software, the commuter did not run far, reported carrier Abellio. The commuter would leave this morning at 5:44 am, but could not. The NS has deployed buses between Arnhem and Emmerich and expects the problems to be solved 15.30. Around 19:00 the trains should run according to the timetable, says Abellio.
A train would have arrived at 12.45 from Duisburg in Arnhem, with German representatives. In Arnhem they would meet a Dutch delegation, among other NS CEO Rogier van Boxtel and Gelderland deputy Conny Bieze. On the program included the "baptism" of the train. Because of the problems is that festive program retrenched, says a spokeswoman for the NS.
For the stretch has Abellio, a subsidiary of Dutch Rail, purchased new trains, the Stadler Vamp 3. This electric trains that start up quickly, is suitable for three types of power systems: 15 kV alternating voltage between Düsseldorf and Elten; 25 kV between Elten and Zevenaar and 1.5 kV direct voltage on the Zevenaar-Arnhem. In recent months, it held its test runs. The RE 19, as called the Rhein-IJssel-Express in transport language, would from today link Arnhem and Düsseldorf on weekdays from 5:44 am in the morning until 22:44 in the evening (Arnhem departure times). Once the train pulls into Dutch stations Arnhem and Zevenaar, it crosses the Dutch-German border and the commuter stops afterwards in Emmerich, Oberhausen and Duisburg too. The final destination is the main train station in Düsseldorf.