Krikke is third female mayor of large cities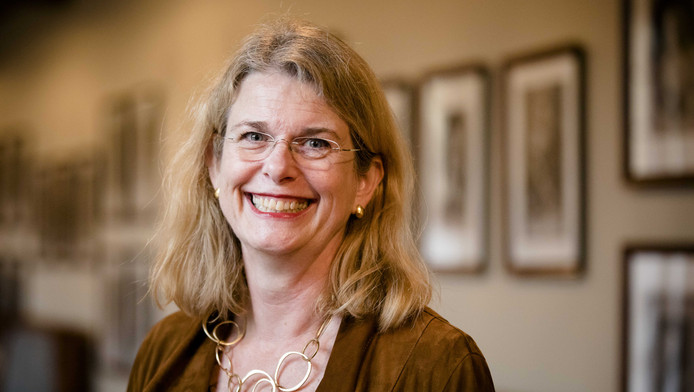 It is the first working day Pauline Krikke (55), the first female mayor of The Hague. It's 2017, so it would not be special. Yet it is not often that a woman at the helm of the city-state. In the four major cities is only the third woman ever allowed to bear the title mayor. Jozias van Aartsen (VVD, 2008-2017), Wim Deetman (CDA 1996-2008) and Ad Havermans (CDA 1985-1996). These are the last mayors of the royal residence. No woman in sight. In Amsterdam, there has never appointed a woman and Rotterdam can not distinguish well. The only city of the four major who stands out from the rest is Utrecht. From 1981 -1992 stood Lien Vos-van Gortel (VVD) at the helm and from 1999-2008 was that Annie Brouwer-Korf (PvdA).
Who is Krikke?
The origins of Friesian lives in Arnhem, but has definitely been feeling the Government city. Until March 7 she was a member of the Senate, and they had to be in this city. That is why they have a pied-à-terre in the Square. This time, from September 3, 2001 to July 1, 2013, she was Mayor of Arnhem. In her farewell as Mayor of Arnhem Krikke was appointed Knight in the Order of Orange Nassau. Previously, she was an alderman in Amsterdam.
Van Aartsen praise: Fantastic mayor of The Hague
Former mayor Jozias van Aartsen has now truly passed the baton to Pauline Krikke, installed since tonight as Mayor of The Hague. Van Aartsen, the town at least in good hands. He himself once her must learn the tricks of the trade. In preparation for his mayoralty Hague he was looking for someone who could help him on his way. ,,I was no mayor, sometime in February 2008, I believe, and I thought, I have to find a mayor I do not know so well. So no Job Cohen and Ivo Opstelten", Van Aartsen says. And he came to Pauline Krikke, who was mayor of Arnhem. ,,I have with her as a fantastic evening in Arnhem. It was a very pleasant conversation, in which she explained how she did that box."
Concerned
And with success, Van Aartsen presents smiling. ,,I have only received praise recently, I think that was partly due to her." According to the former mayor, and also honorary citizen of the Hofstad, the Krikke strength lies in dealing with people. ,,The Hague gets a very good, very concerned and later mayor is fantastic in The Hague. I can so confidently back home."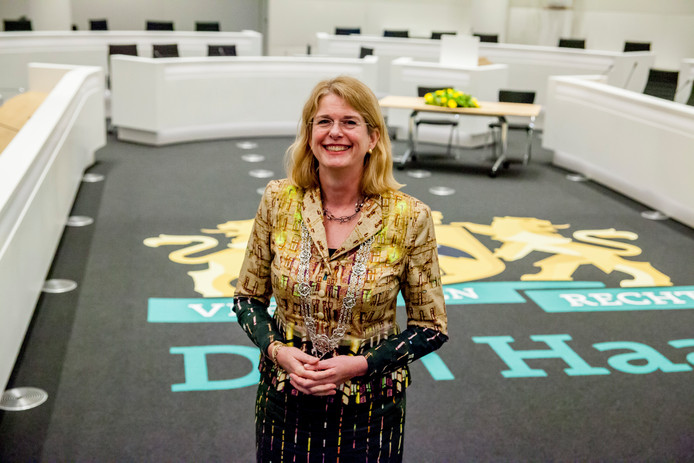 Proud Krikke: It feels great
Proud as a peacock stood Pauline Krikke, with the chain of office obtained tonight around her neck, to the press. "I have long looked out." " It feels great", said the new mayor of The Hague brilliant to this newspaper. ,,It was a very quick process, so it's happened very quickly, but I'm happy that I can now really start today." Thus begins her a time to the city and get to know the people in the city. ,,If you look at from the outside The Hague, you see the embassies, the Parliament and the Royal Family, but I zieook half a million citizens of The Hague with whom I want to build a good relationship." That ambition is shaped by a tour of the city, where Pauline Krikke goes to places that they really should not miss as AD readers. It is in her be a while before she has already seen those places. ,,The Hague is a very big city, with many different aspects. I am very pleased that the judges, officials, municipal and readers of AD help me there to find a way. I look forward to meeting lots of people and get to know many places in The Hague." Officially Krikke still lives in Arnhem, where she was mayor for twelve years, but in their own words they will be most in her pied-à-terre on the Square. ,,First we have to sell our house in Arnhem and then we go to buy a house in The Hague."