Faulty trains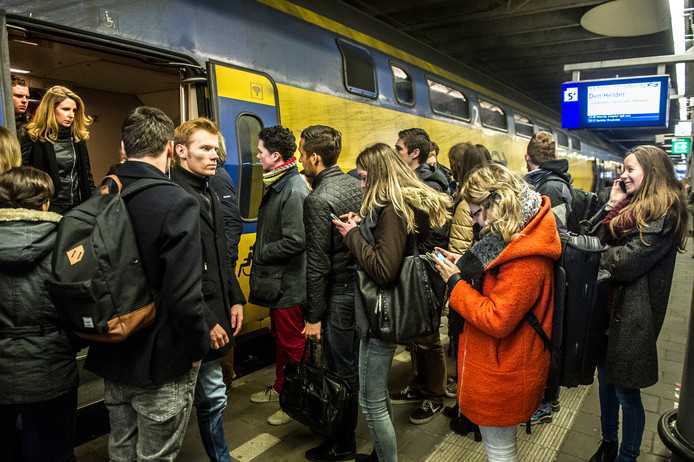 This year train passengers have anunprecedented burden of delay by faulty trains. This year there were already 188 destroyed, compared to the first quarter last year, an increase of 61 percent. By a broken train timetables on a route quickly disrupted for an hour, giving travelers also run an hour late. The trains are broken down still on track because according Rikus Spithorst Society for Better Public Transport the NS (National Railwaysystem) are still suffering and therefore to long delays maintenance with a shortage of material. ,,If you make more mileage to the next service, is going to go wrong", he says. Operators confirm that it is maintenance. ,,Everything has to drive. Sometimes errors are six weeks into the system. Yes, you will fall in the long silent", said an engineer who wants to remain anonymous.
Breakdown cases
The NS denies that the numerous breakdowns are the result of substandard care, but do not know how it'll be. ,,We see trains often stopped falling and we dive into it to determine the exact cause", said railway spokesman Erik Kroeze. In the first quarter of 2016 went according to the website rijdendetreinen.nl a train in the Netherlands broke down 116 times. This year there were mid-March already tallied 188 damaged trains, a surge of 61 percent. The site bases its statistics on travel by train, but according to the rail company gives a distorted picture. NS can request not supply other unlucky numbers.
Dropout

Railway manager ProRail also keep a tally on the track more defective trains. More than rijdendetreinen.nl. Especially the "Intercity Direct" between Amsterdam, Rotterdam and Breda – also known popularly as the "Intercity Defect" – remains a problem. The failure on the part high-speed line between Breda and Rotterdam was 9 percent already high, but rose further with the additional trains up to 12 percent. That is six times higher than the drop to an average railroad. ,,Of the 4,388 planned rides Intercity Direct reason there are not 499 this year. More than 200 cases were due to faulty trains", says Jaap Eikelboom of ProRail. According to him, the failure mainly on the material of NS. ,,On the same track, the French Thalys and is only 0.7 percent out there."
Possibly the increase in the number of defective trains also by the new Sprinter called 'Flirt', which runs since December 2016. At full trains could get stuck the slide lecture of the ground entrance to the platform.