State holds its ground: train hijacking at De Punt indeed barred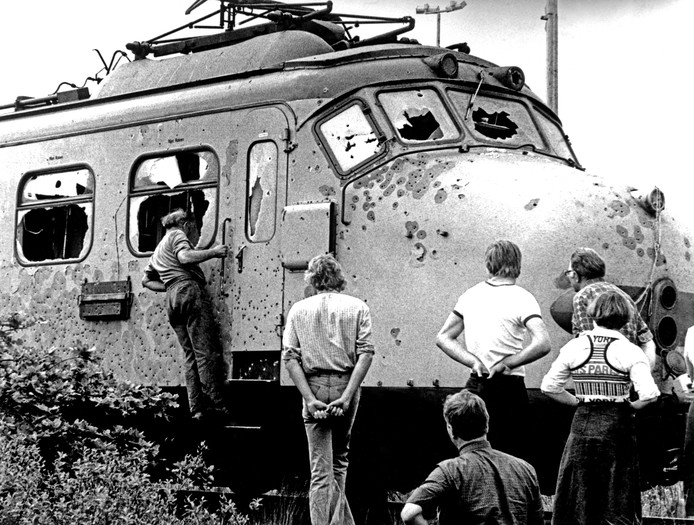 The Dutch government, contrary to the court that the case of the train hijacking at De Punt in 1977 yet expired . The State therefore wants interim appeal in the lawsuit, which revolves around whether Marines have executed two of the Moluccan hijackers. That the Department of Defense announced today. The ministry also does not want the Marines who were involved in the rescue operation be heard by the court. That would be very stressful for them. Although the case is pending, the court in The Hague decided last month already that the case is not time-barred and that the Marines need to be heard. Defence fears that the decision may have consequences for all cases where lethal force was used by military and police since 1954.
Lawyer Liesbeth Zegveld, assisting the survivors fears delay. ,,According to the court the marines were supposed to be heard in 1977. Now the state is trying to postpone it again. It is high time that the State gives priority to truth", she says.
Critical
The judges were critical of the way the government has made in recent decades. As autopsy reports and other vital information were not made available to the relatives. That happened only in 2013. Therefore, the relatives of the dead hijackers Max Papilaja and Hansina Uktolseja previously could not file a lawsuit.
Or the State interim appeal to the ruling, is not yet certain. It is not common, but Defense finds that an exception should be made. Should the court find that the delay is too large, or Defense acquiesces, in the hearing of the Marines can continue despite the appeal.