2017/03/09 – Platform 1 Station Nijmegen Central  till 2019 out of service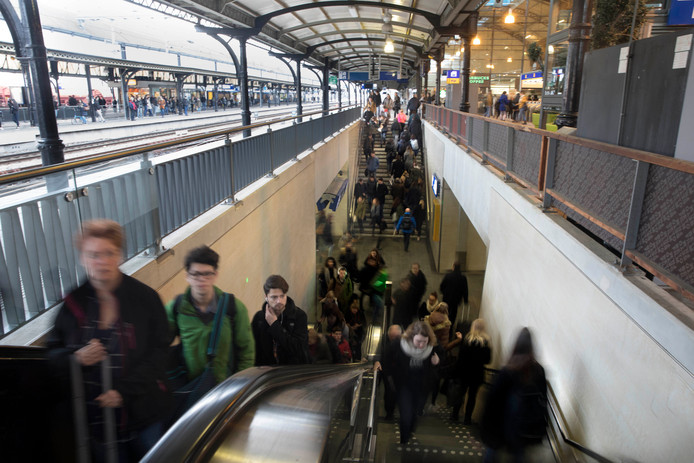 It will take at least until 2019 before trains from platform 1a and 1b at Nijmegen Central resume to leave towards Arnhem/Utrecht/ Amsterdam/Schiphol. Only then the drive is adjusted so that travelers to the north no longer need to pass staircases and tunnels to platforms 3 and 4. Since the timetable of the train is modified last December, trains towards Arnhem/Utrecht/Amsterdam/Schiphol leave from platform 3 or 4. On the escalator and in the tunnel too it is sometimes dangerously crowded during rush hour.times.
Change-over
To reactivate track one again, however, there must be applied a so-called change-over for the train from Wijchen. Until then there will be sporadic trains from one track to leave, but not in the regular roster.
The new schedule handles from now on ten trains per hour between Arnhem and Nijmegen. Previously, there were eight: 2 return trips to Amsterdam/Den Helder, 2 return trips to Schiphol, 2 return trips Zwolle-Anhem-Nijmegen-Roosendaal and 2 return trips regional traffic; there will be added 2 return trips regional traffic. That means, that at Nijmegen Central Station 20 trains per hour will leave, each 3 minutes 1. The problem is the railway bridge North of the station, where 2 tracks must handle all that traffic.