0712/
On the evening before the memorable day/date, the three sisters toasted on Mum's health. From left to right: Sophy McIntosh – Stewart-Wilson, Alice Young – Stewart-Wilson and Belinda Stewart-Wilson.
0711/2018-12-01
HAPPY 79TH BIRTHDAY!!!
Have a nice time with Sophy, Alice and Belinda!!!
X L + PP
0709/
Richard & Judy from Belinda Stewart-Wilson on Vimeo.
0684/2018-09-13
Lady Mary's visit day 8.
Travel schedule for 13 September 2018:
Dep 08:13am GMT – Arr 09:42am GMT Train Nimwegen – Schiphol Airport [Mary + Luke]
Dep 12:00pm GMT – Arr 01:15pm GMT KL1051 Schiphol Airport – Bristol Airport [Mary + Luke]
05:25pm: KL1054 ready for departure. But the captain tells us that because of heavy passenger traffic at Schiphol Airport the departure must be postponed.
Dep 05:50pm GMT – Arr 06:45pm GMT KL1054 Bristol Airport – Schiphol Airport [Luke]
STRIKE OF BORDER POLICE and several hundreds of people are waiting in vain to be accepted at the border control: only 10 passengers each time, and only with European passports. ID-cards were not permitted. Crazy action to get more salary!
07:00pm train to Nimwegen left
07:30pm train to Nimwegen left
Dep 07:34pm GMT – Arr 10:06pm GMT Train Schiphol Airport – Zwolle – Nimwegen [Luke]
0683/2018-09-12
Lady Mary's visit day 7.
A draidfull rainy day with a lot of Rummikub! And guess who is winning each time, after training for 6 days: Mary!!! one game after the other!
In the evening we went to the Ferryhouse in Oeffelt, for the farewell dinner, offered by Mary:
And after our return: Rummikub till bed time 🙂
0682/2018-09-10/11
Lady Mary's visit day 5 & 6.
The South of the Netherlands: Limbourg
0681/2018-09-09
Lady Mary's visit day 4.
Rummikub, Mary's new addiction.
0680/2018-09-07/08
Lady Mary's visit day 2&3.
Friday 07 Serptember was a complicated day: at 08 AM Luke had to call his GP for the remaining pain, or better, the remaining absence of any sensibility in his left upper leg, after the finish on 20 July of the Walk of the World marches. But, luckily, there was a possibility to see the GP at 3 PM. First, Mary had her book (Pride and Prejudice), Pierre had the morning paper, and I had the blog. AND welearned Mary a new game called
Rummikub. She picked it up very fast and is quiet fanatic 🙂 🙂 🙂 . When I was at the GP, Pierre and Mary went for a stroll to the Goffertpark. Mary asked if she could have her holy hour and appear at the dinner table dressed in a nice robe over her pyjama. And we could not refuse that. Also the neighbours Peter and Marie announced a farewell before their departure for six weeks in the South of Europe. But they did not make a fixed appointment for that evening. Friday it was my turn to show my Chef's qualities. In May I showed at Marys' the Chili con carne, during my visit for the royal wedding. Now it was Nachos todos grande. And just when I put the plate in the oven for the last finishing touch, the doorbell rang and the neighbours were there. As I could not stop the preparations at that time, an appointment was made for a visit around 10 PM. The nachos were a great success. And when Peter and Marie arrived, we had a nice evening, with a Lady in a housecoat….
Saturday 08 September:
0679/2018-09-06
Lady Mary's visit day 1.
The itinerary of day 1 was a bit different than foreseen 😦 😦 😦 🙂 🙂 🙂
Travel schedule for 06 September 2018:
Dep 09:28 GMT+1 – Arr 10:59 GMT+1 Train Nimwegen – Schiphol Airport [Luke]
Dep 13:30 GMT+1 – Arr 13:30 GMT+0 KL1051 Schiphol Airport – Bristol Airport [Luke], the delay caused by heavy rainfall at Amsterdam Airport Schiphol.
Dep 14:30 GMT+0 – Arr 16:40 GMT+1 KL1052 Bristol Airport – Schiphol Airport [Mary + Luke], the delay due to the late arrival of the incoming flight from Amsterdam.
The luggage came on belt 9 at 17:00 GMT+1, and we entered the railwaystation 5 minutes too late 😦 😦 😦
A chance for Mary to pick up a double espresso and a plain decaf at Sturbucks, conveniently situated next to platform 3 to catch our train.
Dep 17:30 GMT+1 – Arr 19:02 GMT+1 Train Schiphol Airport – Nimwegen [Mary + Luke]
The rest of the day (evening 🙂 ) went as foretold.
0678/2018-09-06
Surprise!!!

Today Lady Helen Mary Stewart-Wilson flies from Bristol on flight KL1052 in European business class seat 2a, to Schiphol (Amsterdam Airport) where I am supposed to meet her; together we travel by train to Nimwegen. At the railway station Pierre (PP) will pick us up, and at home there will be drinks and a lot to chat. For dinner Pierre will serve his world famous QUICHE LORRAINE. So far the plans. 
What Lady Mary does not know, is that I take a plane Amsterdam-Bristol, and on the return flight to Amsterdam I will appear as a ghost in seat 2c, next to her. That is a way to spend your MILES from the loyalty program Flying Blue!!!
Travel schedule for 06 September 2018:
Dep 09:28 GMT+1 – Arr 10:59 GMT+1 Train Nimwegen – Schiphol Airport [Luke]
Dep 13:00 GMT+1 – Arr 13:15 GMT+0 KL1051 Schiphol Airport – Bristol Airport [Luke]
Dep 13:45 GMT+0 – Arr 16:05 GMT+1 KL1052 Bristol Airport – Schiphol Airport [Mary + Luke]
Dep 16:30 GMT+1 – Arr 18:02 GMT+1 Train Schiphol Airport – Nimwegen OR
Dep 17:00 GMT+1 – Arr 18:32 GMT+1 Train Schiphol Airport – Nimwegen [Mary + Luke]
0661/
North Curry is a village and civil parish in Somerset, England, situated 5 miles (8.0 km) east of Taunton in the Taunton Deane district. The parish, which includes Knapp and Lower Knapp has a population of 1,640. North Curry sits on a ridge of land, 7 metres (23 ft) above sea level. North Curry is a fairly large village, but is quietly tucked away on the southwestern side of the Somerset Levels, well away from the main highways. The buildings, history, and village life make North Curry a surprising gem amongst the winding, hedgerow-bordered  country lanes that tie it to  surrounding  villa-ges. North Curry Meadow is a 1.3 hectare (3.1 acre) biological Site of Special
Interest, notified in 1989. The parish was part of the North Curry Hundred. North Curry was settled in Saxon times and was a royal manor in the 11th century. Around 1194, Richard the Lionheart (Richard I of England) deeded North Curry over to the Bishop of Wells, along with other possessions, in exchange for cash to pay off his ransom to the Austrian Emperor, Henry VI. North Curry parish traditionally included the hamlets of Helland, Knapp, Lillesdon, Moredon, Newport and Wrantage. In 1231 Henry III granted a
licence for the Bishop of Bath and Wells to deforest the manor of North Curry and enclose the lands as parks. Reclamation of the surrounding moors before 1311 allowed the village to expand. A market village since the 13th century, North Curry's sources of wealth have included hunting, fishing, and wool trade, with access to other markets via the nearby River Tone. Evidence of the prosperity of the village can be seen in the exemplary architecture, including 68 listed buildings. The parish council has responsibility for local issues, including setting an annual precept (local rate) to cover the council's operating costs and producing annual accounts for public scrutiny. The parish council evaluates local planning applications and works with the local police, district council officers, and neighbourhood watch groups on matters of crime, security, and traffic. The parish council's role also includes initiating projects for the maintenance and repair of parish facilities, as well as consulting with the district council on the maintenance, repair, and improvement of highways, drainage, footpaths, public transport, and street cleaning. Conservation matters (including trees and listed buildings) and environmental issues are also the responsibility of the council. The village falls within the Non-metropolitan district of Taunton Deane, which was formed on 1 April 1974 under the Local Government Act 1972, having previously been part of Taunton Rural District.
The district council is responsible for local planning and building control, local roads, council housing, environmental health, markets and fairs, refuse collection and recycling, cemeteries and crematoria, leisure services, parks, and tourism.
Somerset County Council is responsible for running the largest and most expensive local services such as education, social services, libraries, main roads, public transport, policing and fire services, trading standards, waste disposal and strategic planning. North Curry is in an electoral ward called 'North Curry and Stoke St. Gregory'. Whilst North Curry is the most populous area the ward stretches through Stoke St. Gregory to Burrowbridge. The total ward population taken at the 2011 Census is 3,226. It is also part of the Taunton Deane county constituency represented in the House of Commons of the Parliament of the United Kingdom. It elects one Member of Parliament (MP) by the first past the post system of election, and part of the South West England constituency of the European Parliament which elects seven MEPs using the d'Hondt method of party-list proportional representation. North Curry Parish
Church, dedicated to Saints Peter and Paul, is nicknamed 'The Cathedral of the Moors'. Parts of the large, airy church date to the 14th century, and the church was erected on the site of an earlier church. Episcopal records in Wells mention a church in North Curry as early as 1199. The church has a good view of the Levels and moors, with benches placed for walkers and other visitors to enjoy the view from the slightly higher grounds of the churchyard. To assist visitors tracing their ancestry to North Curry, the church has posted a map of the graves in the cemetery. In August 2007, North Curry Church was incorporated into the Athelney benefice of the Church of England. The vicar of the Athelney benefice covers the parishes of Burrowbridge, Lyng,
North Curry, and Stoke St Gregory. North Curry has an active history society, village hall, playing fields, primary school, doctor's surgery, Women's Institute, cricket club, gardening club, musical and theatrical groups, and a luncheon club. In 2006, villagers opened a coffee shop, staffed by 70 volunteers, in a converted barn. The coffee shop offers artwork and crafts by local artists, along with hot food, homemade cakes, and good cheer. Proceeds from the coffee shop go to charity. The coffee shop is part of the refurbished Town Farm Barn, in the loft of which are housed the North Curry Archives. Apart from artefacts from the past, the records of people and places going back centuries are being sourced daily for those seeking Family Tree Information. In 2009 the Parish Council opened a new 12-acre (49,000 m2) Sports Field in White Street with cricket and football pitches and a pavilion. 
Since 11 Januari 2016 North Curry is also a part our lives (Pierre & me), as Lady Helen Mary Stewart-Wilson lives there. On the cruiser we were soon considered to be a couple, although living in different suites: Lady Mary in 8802 on the bridge deck and me in 7004 on the Lido deck. Starting at leg 2 of the 5 leg cruise Lady Mary joined me at the dinner table. There was a "Florence Nightingale Incident" in the night leaving Oman. Visits followed:
2016
August – North Curry,
October – Nijmegen,
December – North Curry (nursing),
2017
April – North Curry,
April – North Curry (nursing),
August – overnight with daughter Alice in Amsterdam,
December – overnight with dayghter Belinda in Amsterdam (this time in a hotel),
2018
May –  North Curry for the wedding of the Duke and Duchess of Sussex.
September – Nijmegen, this time with a two day trip to the city Maastricht.
August 2017, Mauritshuis, The Hague. From left to right: Pierre Bormans, Alice Young, Luke Barkhuis, Lady Mary Stewart-Wilson.
Harvesting in Somerset 🙂 🙂 🙂
0583/2018-05-22
Visiting Somerset day 6 – the voyage (all times: GMT+1)
NCY 11:00 AM – TAU 11:20 AM by car
TAU 11:45 AM – BRS 01:00 PM, by bus South West Falcon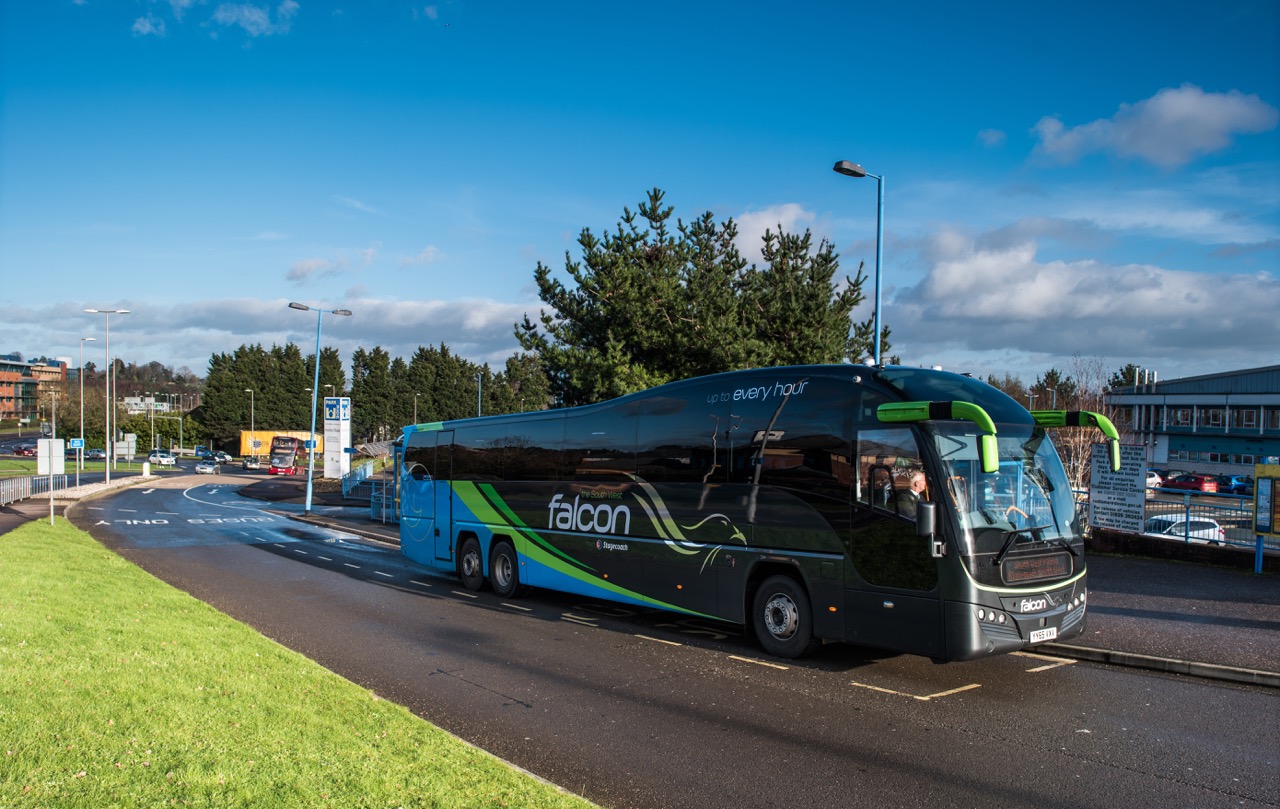 BRS 02:45 PM – AMS 04:25 PM, by KLM Cityhopper KL 1052
AMS 05:00 PM – QNQ 06:32 PM, by train National Railways IC3177
0582/2018-05-21
Visiting Somerset day 5
Visit Dunster Castle
Visit Dunster Gardens
Visit Crowcombe church
An unknown visitor will stay over tonight…
0581/2018-05-20
Visiting Somerset day 4 – Pentacost
It is not the "traditional" Dutch Pentacost, with Sunday & Monday off, and big celebrationss in church. We consider still to assist the Evening song in the church of Thorn Falcon. We have a lunch at Nick and Sarah. Since I am here the weather is absolutely fabulous, as you could see yesterday on the wedding.
0580/2018-05-19
Visiting Somerset day 3 – the wedding
Hrh Harry, Duke of Sussex
&
Hrh Meghan, Duchess of Sussex
0579/2018-05-18
Visiting Somerset day 2 – variety of duties 🙂
Already before the alarm clock went of  (08am) there was a knock on the door and a fully washed and dressed Lady Helen Mary walked in. We decided to have my speciality for breakfast: scrumbled eggs with cheese and bacon. Breakfast was served outside.  Then, after my shaving and showering rituals, I should come down in shorts, as I was supposed to do some gardening.
Mary meanwhile was busy with the last Royalty news in the Daily Mail.
The result of my gardening efforts was quite satisfactoring 🙂 🙂 🙂
Then lunch, sausages. While Mary is taking a nap, I work on the blog. The afternoon till 5pm we have to ourselves, tonight is the first social engagement.
The todays' edition of our Dutch newspaper is also in full Harry & Meghan & Windsor-mood 🙂 🙂 🙂
At 07pm off to Taunton for dinner with John and Pat. As John is very ill we were home at 10:45pm. The picture of me gardening had finally come through. Internet is a crime in this small community, as British Telecom assings a certain quantity of data processing for the whole community. The evenings and week-ends are the worst. So I wonder when I shall be able to put next Sarurday and Sunday on line.
I mailed Pierre about a visit of Mary to the Netherlands. When we came back Pierre had answered: his consent for the stay from Thursday 02 September till Thursday 13 September in the guest quarters in the sousterrain floor (garden and pond level 🙂 ). That includes the Byzantine liturgy on Saturday 08 September 🙂
0578/2018-05-17
Visiting Somerset day 1 – the voyage

QNQ 08:28 AM – AMS 09:59 AM, by train National Railways IC3130
A Cava at Schiphol KLm Crown Lounge

AMS 12:00 PM – BRS 01:15 PM, by KLM Cityhopper KL1051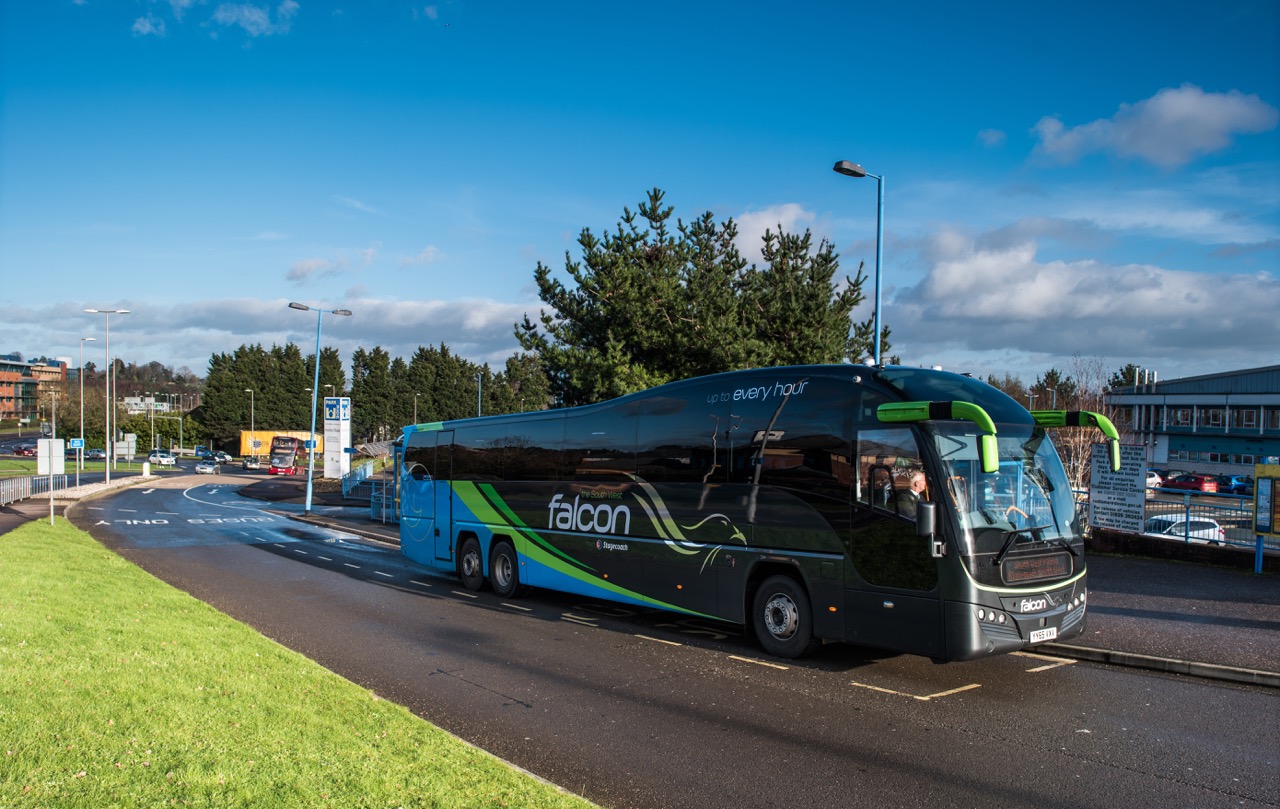 BRS 02:45 PM – TAU 03:50 PM, by bus South West Falcon
TAU 03:55 PM – NCY 04:20PM, by car.
And Lucky times revive with a white wine & Gouda cheese.
0570/
Today (Saturday 05 May 2018) at 2:00PM and 7.30PM and tomorrow (Sunday) at 1:00PM and 5:30PM the final performances in a serie of eight of:
Oliver
Oliver! is an English musical, with music and lyrics by Lionel Bart. The musical is based upon the novel Oliver Twist by Charles Dickens. It premiered in the West End in 1960, enjoying a long run, and successful long runs on Broadway, tours and revivals, after being brought to the US by producer David Merrick in 1963. Major London revivals played from 1977–80, 1994–98, 2008–11 and on tour in the UK from 2011-13. Additionally, its 1968 film adaptation, directed by Carol Reed, was highly successful, winning six Academy Awards including Best Picture. A prominent musical in British popular culture, Oliver! received thousands of performances in British schools, particularly in the 1970s, when it was by far the most popular school musical. In 1963 Lionel Bart received the Tony Award for Best Original Score. Many songs are well known to the public.
In the Taunton production Lady Mary Stewart-Wilson plays the part of Mrs. Bedwin. 
Mrs. Bedwin is Mr. Brownlow's housekeeper. She took care of Oliver when he was sick and taught the boy to play cribbage. After Oliver was kidnapped by Nancy and Bill Sikes and having heard Mr. Bumble 's false information, Mrs. Bedwin still adamantly refused to believe that Oliver is a bad boy. Later on, Mrs. Bedwin accompanied Mr. Brownlow and Mr. Grimwig to West Indies. After they returned to London, Rose Maylie brought Oliver to them and told them the real story. Mr. Brownlow adopted Oliver and they lived happily.
In act II there is a famous song of Mrs. Bedwin: "Where is love?"
0562/
The voyage of a coin:
|||| From Royal Mint ||||
|||| by Royal Mail ||||
|||| delivered at Quince Cottage, North Curry ||||
0557/
It was the last full week of April (last week 😉 ) and so I presume that Steward passed by Lady Helen Mary with a Royal Mail and a letter from Buckingham Palace…
The content of the letter is not TOP SECRET: the pension will rise (I hope in these turbulent Brexit times) a few pounds per month. Or -as in the Netherlands can occur- will be the same as last year. However, my dear companion H.M.S.W. has already booked a round the world cruise for January 2019. Long ago.
0556/
Dear Companion H.M.S.W,
In case you are planning a dinner party (and an opera included) with your W1602 table fellows, I have big news:
A brand new Eurostar London St Pancras – Amsterdam:
d. Nimwegen 10:13am – Amsterdam – a. London 02:05 pm (4h 52m)
d. London 05:31 pm – Amsterdam – a. Nimwegen 09:47 pm (5h 16m)
0529/
Belinda, Lady Helen Mary, Alice and Sophy. April 1st, 2018
0528/
Belinda Stewart-Wilson 
Alice Young and Lady Helen Mary
Family McIntosh
EASTER: a family reunion @ Sophy's, Watchet, Somerset.
0504/
As Lady Mary knew that I was for the Lion King in The Hague, she apped, that she had shattered the wine glass from the Mauritshuis shop, which she bought in August 2017, when she was here with her daughter Alice. She asked me to buy a replacement one. The glasses are a bit expensive: £ 35 / € 38.50. I did my duty and bought two glasses. Mary keeps a "Luke debt envelope", and she will put £ 70 in it. Roel and I went to a new exhibition about the Dutch painter Jan Steen. A very interesting exhibition with lots of paintings from private collections. Before going to the central station we had lunch together in the Bistro Mauritshuis, surprisingly overlooking the hall and shop of the museum 🙂 🙂 🙂
At home I put the two glasses and a pretty bag of the Mauritshuis in my office:
0500/
Pubs have been given the green light to stay open later to celebrate the marriage of Prince Harry and Meghan Markle. Home Secretary Amber Rudd confirmed that licensing hours across England and Wales would be relaxed to mark the royal wedding in May. The plans to relax restrictions on opening h
ours were revealed by the Sunday Telegraph in January. The move has now been confirmed following a four-week consultation. It means pubs, bars and other licensed premises can keep serving until 1am on the morning of the nuptials, and again after the couple have tied the knot. Ms Rudd
said: "The royal wedding is a chance for communities across the country to join together and celebrate this momentous and happy occasion for our royal family and for our nation. "As shown by the support for the proposal to extend licensing hours, it's clear that the public back the idea of having more time to raise a glass to Prince Harry and Meghan Markle on a day of national celebration."
Harry and Meghan will marry at St George's Chapel, Windsor Castle, on Saturday May 19. Licensing hours will be extended on the nights of Friday May 18 and Saturday May 19 until 1am the following mornings. Noting that the wedding will take place on the same day as the FA Cup Final, the Home Office said there have been no reports of "increased disorder" as a result of previous extensions to licensing hours, which have also coincided with major football fixtures.
The Home Secretary can make an order relaxing licensing hours for licensed premises in relation to a "celebration period" to mark an occasion of exceptional international, national or local significance. Since the introduction of the Licensing Act 2003, the power has been used for a number of occasions including the wedding of the Duke and Duchess of Cambridge in 2011, the Queen's Diamond Jubilee in 2012 and the Queen's 90th birthday celebrations in 2016. The latest extension was welcomed by Brigid Simmonds, chief executive of the British Beer and Pub Association. She said: "We are delighted with the Government's decision to extend licensing hours in the on-trade for the royal wedding. "This will allow the nation to celebrate and raise a glass to Harry and Meghan in a responsible manner, whilst giving a timely boost to the great British beer and pub sector." On Friday Harry and Meghan announced that thousands of people will be invited into the grounds of Windsor Castle to share their wedding day.
0494/
Quotation from "The Telegraph":

Leading bookmaker Coral is continuing to see a flurry of bets on:
Mary – it is now the 4-1 favourite. 
Alice is second best in the latest betting, 
Victoria is 8-1 and
Albert can be backed at 12-1. 
Mary is one of the Queen's middle names, and it was also her grand-mother's name – Queen Mary – who was married to George V. So, apparently a girl is expected at the Cambridges. Lady Helen Mary Stewart-Wilson will be pleased with all the references to her (second) Christian name 🙂 .
0492/
Pleasing the guest…
To please the guest for the Royal Wedding, Lady Mary is looking after matching accessories. I will find this in the guest bathroom to wipe my butt… 🙂 Her ladyship is very picky about things like this. She found the Dutch windmill at Marks & Spencer, I presume in Taunton.
0491/
Code Red in Somerset
0436/
Planning visit:
Marriage of His Royal Higness Prince Henry of Wales with Miss Meghan Markle, 19th May 2018:
Amsterdam – Bristol KL1051 dep 01.00PM arr 01.15PM
Staying at Quince Cottage, The Pavement, North Curry TA3 6LX
@ Her Ladyship Helen Mary Stewart-Wilson
from Thursday 17th May till Tuesday 22nd May
Bristol – Amsterdam KL1052 dep 01.45PM arr 04.05PM
0432/
Invitation
The Lord Chamberlain is commanded by the Queen to invite
Mr. Luke Cecil Barkhuis
c/o Quince Cottage, The Pavement, North Curry TA3 6LX
from Thursday, 17th May till Sunday, 20th May 2018
to the televised version of the Marriage of His Royal Higness Prince Henry of Wales K.G. with Miss Meghan Markle at St. George's Chapel, Windsor on Saturday, 19th May, 2018 at 11.00 a.m..